A Storks Journey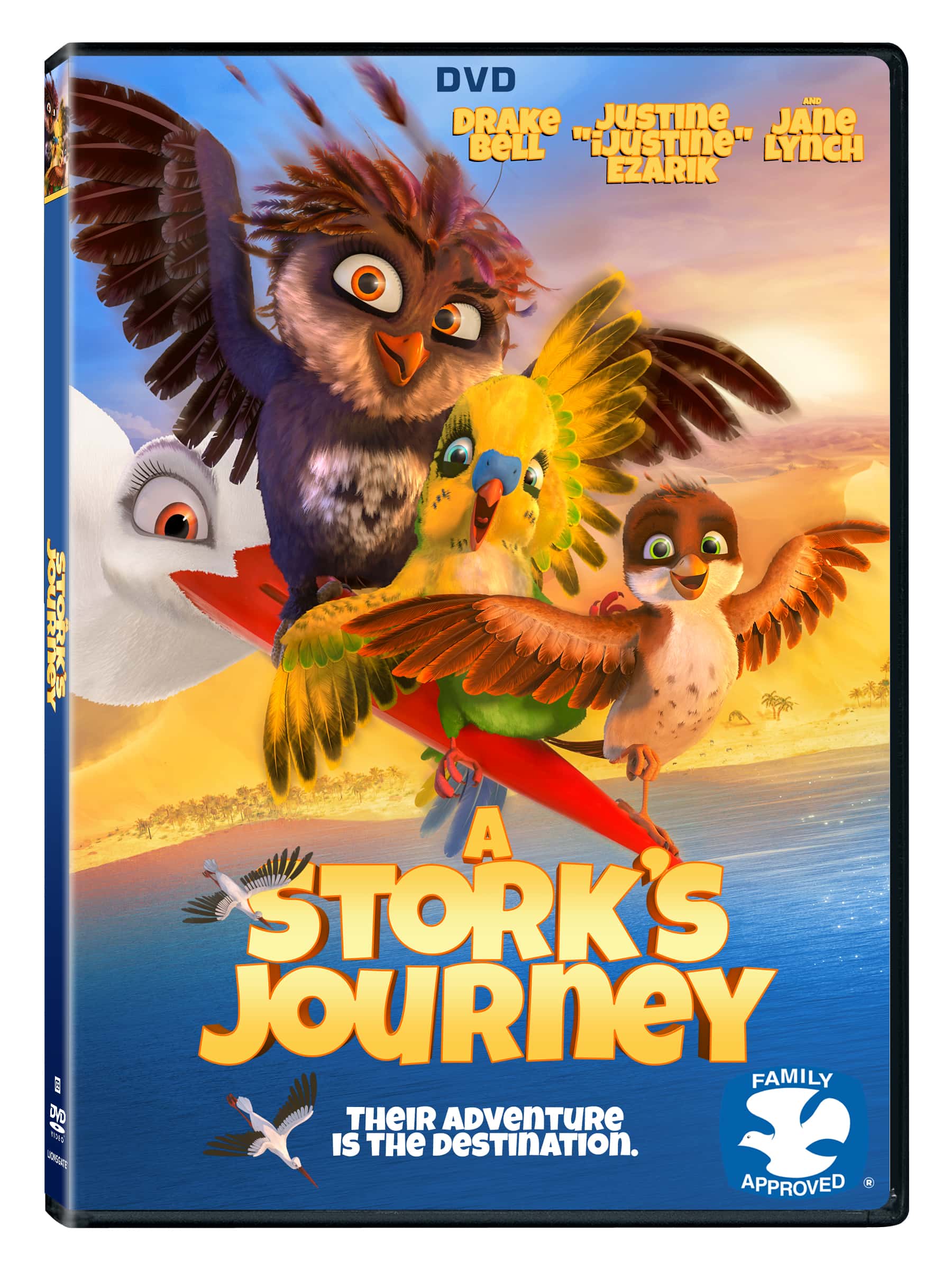 We have been doing a lot of traveling this summer and when we go for extended stays, I love to bring some DVDs with us for the kids to watch.  Recently, Lionsgate sent us a copy of A Stork's Journey that released to DVD on July 4th!  The kids have really enjoyed this fun, family-friendly moive and we think you will too!
Featuring the voice talents of Drake Bell (Superhero Movie, "Drake and Josh"), YouTube star Justine "iJustine" Ezarik, and Jane Lynch ("Glee," Wreck-It Ralph), A Stork's Journey follows Richard, a sparrow orphaned at birth and raised by storks who believes that he is a stork, too! But when winter comes and the storks prepare to migrate to Africa, his stork family must reveal his true identity and leave him behind in the forest with the other sparrows since he would not survive the long journey. Determined to prove he is a stork after all, Richard ventures south on an epic adventure, accompanied by friends big and small, to unleash his true potential and be reunited with his family.
 A Stork's Journey will make its debut in theaters on June 30 and will be available on DVD, Digital HD, and On Demand on July 4.
To celebrate the release on DVD, Lionsgate is partnering with us to give one lucky reader A Stork's Journey Prize package!

Win It
One (1) lucky reader will win A Stork's Journey Prize package that includes:
Special STORK'S stickers,
wood birdhouse
paints
brushes
a copy of the film on DVD!
Giveaway open to US and Canada residents only.