I was hosted by Warner Bros. Pictures during a special screening and press day for their upcoming film, Storks.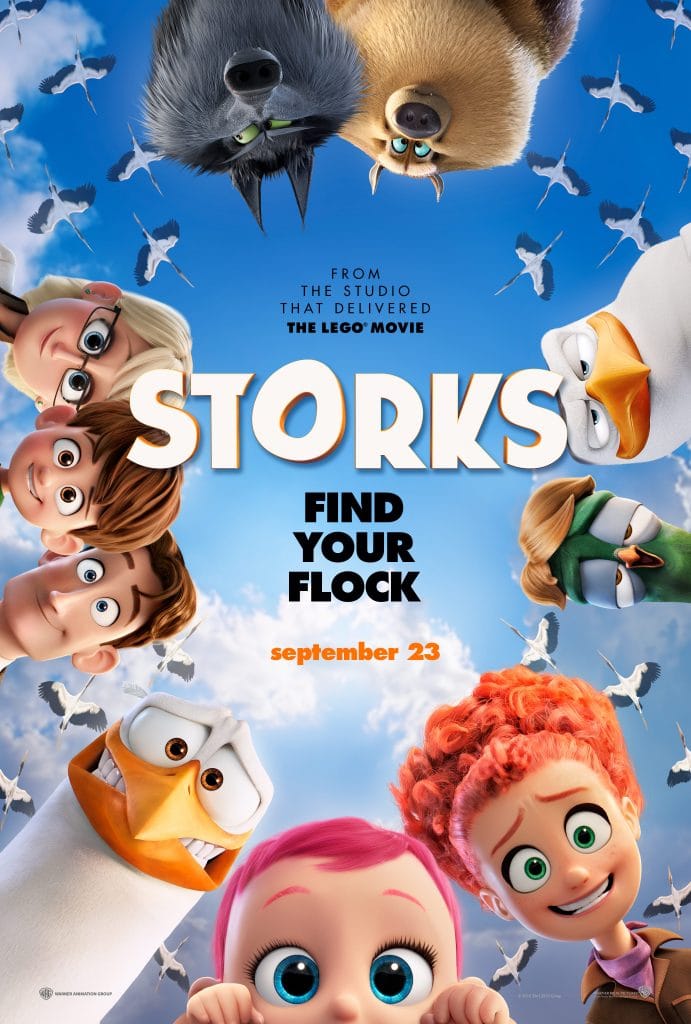 Get ready to find your flock when Storks flies into theaters on September 23rd! Nicholas Stoller wrote, directed and produced the film (along with co-director Doug Sweetland and co-producer Brad Lewis). You might be wondering what you can expect from the man who brought you movies like Forgetting Sarah Marshall and Neighbors?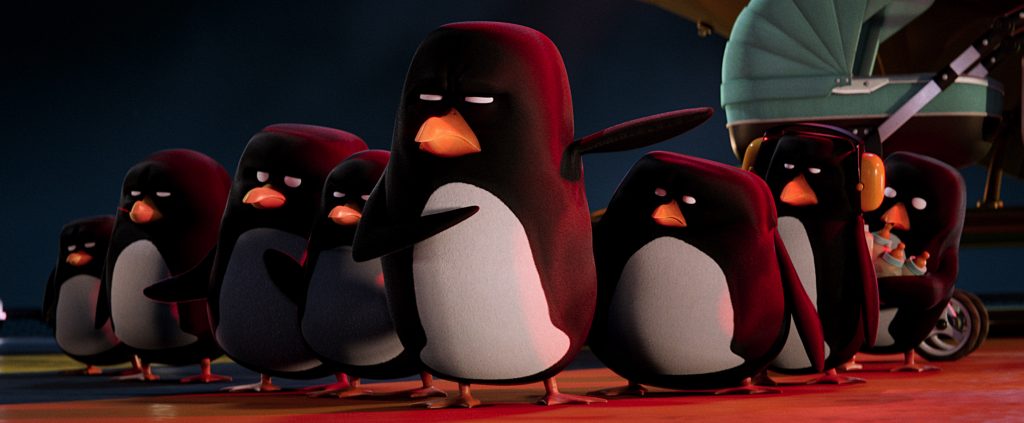 The quick answer to that question is laughs! Storks doesn't forget about the parents in the theater with their kids, so there's a plot line and jokes geared specifically towards the adults. That doesn't mean it's an adult movie, though. Plenty of over the top moments and sight gags are included specifically for the elementary-aged crowd.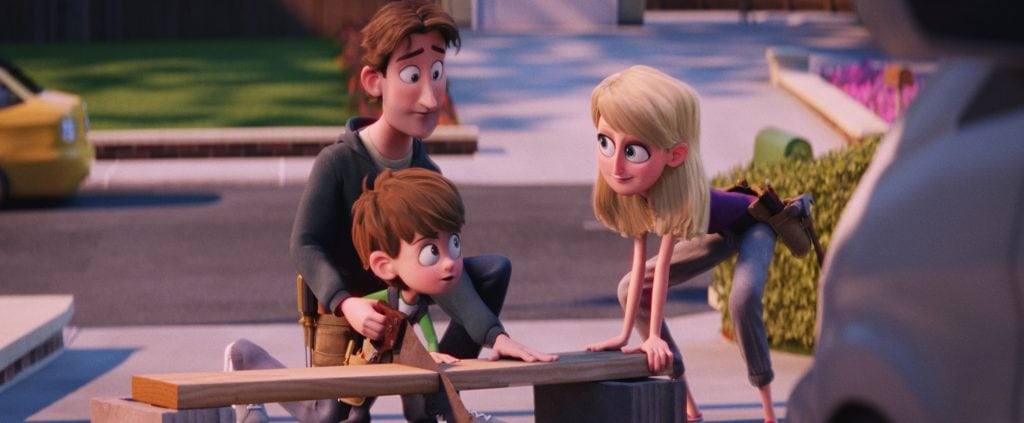 The movie also contains a surprising amount of heart. I didn't expect to get a little teary-eyed at the film's ending, but I totally did. It's a family comedy, not a tear-jerker. But…the ending got me. I'm an admitted sap, but based on the screening I attended I wasn't the only one looking for a tissue when the credits began to roll. And speaking of the credits-make sure you stay to watch them. They're adorable.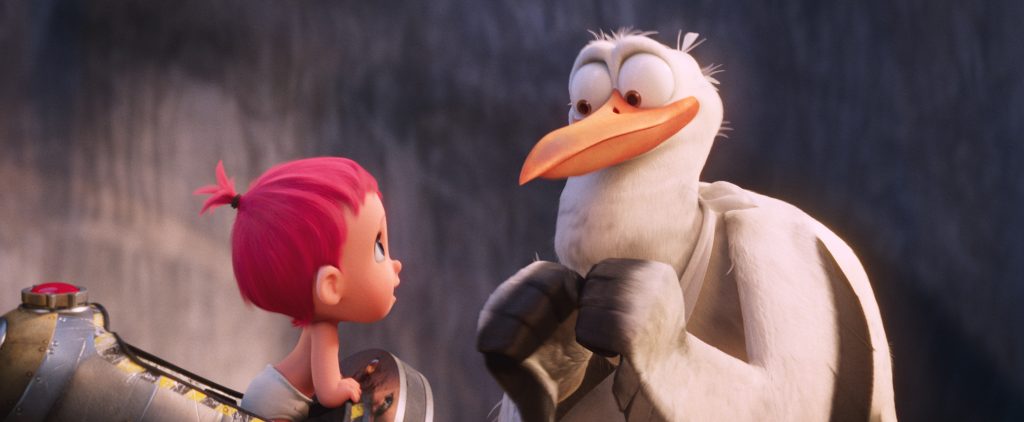 Actually, adorable is a good word to describe the whole movie. A movie about storks and babies should be pretty cute, right? And the babies-especially Diamond Destiny-are super cute. (And you can find out why she's named Diamond Destiny when you see the film.)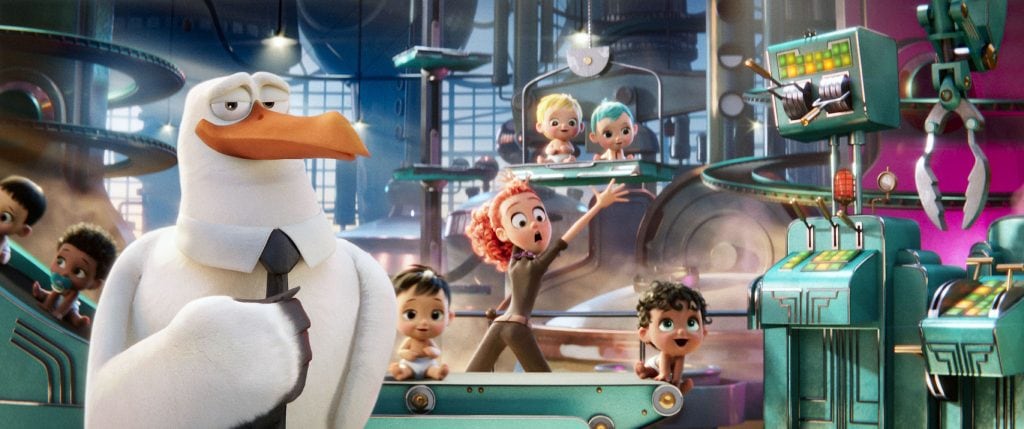 You might be worried that a movie about storks might lead to a few uncomfortable questions about where babies really come from. According to the film you can create them by sending in a letter, but there is a quick reference to there being other ways to make babies. If you have a curious little one, well…be prepared. I wouldn't worry about it too much, though. Chances are they'll be too busy making jokes about the wolves and trying to imitate Pigeon Toady's voice to ask!
Learn more about Storks on their official site, Facebook, Twitter and Instagram!
From the studio that delivered The LEGO Movie. STORKS, in theaters September 23!

Storks deliver babies…or at least they used to. Now they deliver packages for global internet giant Cornerstore. Junior, the company's top delivery stork, is about to be promoted when he accidentally activates the Baby Making Machine, producing an adorable and wholly unauthorized baby girl. Desperate to deliver this bundle of trouble before the boss gets wise, Junior and his friend Tulip, the only human on Stork Mountain, race to make their first-ever baby drop – in a wild and revealing journey that could make more than one family whole and restore the storks' true mission in the world.

Directors: Nicholas Stoller, Doug Sweetland
Writer: Nicholas Stoller
Producers: Nicholas Stoller, Brad Lewis
Executive Producers: Phil Lord, Christopher Miller, Glenn Ficarra, John Requa, Jared Stern
Cast: Andy Samberg, Jennifer Aniston, Ty Burrell, Kelsey Grammer, Keegan-Michael Key, Jordan Peele, Stephen Kramer Glickman, Katie Crown, Danny Trejo
Rated PG