This post is brought to you by The Stork and The Motherhood. While I received compensation, all opinions are 100% mine.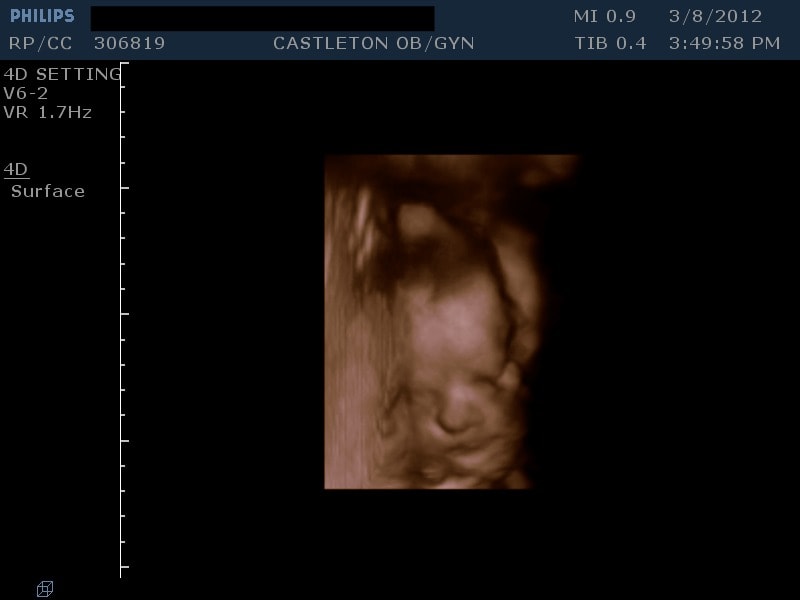 Ever since I could remember, I wanted to be a mommy.  I remember playing house with my siblings and always being the mom.  I thought I would get married young and have kids right away.  Well, life didn't present itself that way and I ended up getting married later than I wanted to. Infertility was a big concern for me.  I won't go into specific details, but both my husband and I have very close family members who suffered from infertility.  While my husband and I were very lucky, our family members weren't as successful getting pregnant. It was heartbreaking to see the hurt in our loved one's voices and eyes.  I would have given anything for them to conceive.
My family's story isn't the only one. Today, approximately 7.3 million couples (1 in 6 couples) in the United States have difficulty conceiving.  I couldn't believe it when I heard that statistic.  1 in 6 couples are suffering in silence.  I have seen more and more friends having to deal with doing IVF or IUI or other means of infertility treatments to create the family they want.  Not only are these invasive, the are also quite costly.
Last week I learned more about a Non-invasive and cost-effective method to conceive, The Stork.
Benefits of The Stork:
Proven technique: Physician technique now available for use in the privacy of home
Safe: FDA Authorized prescription product. Non-reusable device
Natural: Drug-free product that requires no drugs
Non-invasive: Requires no injections or surgery
Easy-to-Use: Condom-like in collection, tampon-like in delivery
Cost-effective: Compared to "next-step" treatment options
The Stork Conception System is indicated for assisted insemination in instances where low sperm count, sperm immobility, or hostile vaginal environment has been diagnosed. The system (cervical cap in a condom-like silicone sheath) is used to collect semen into a cervical cap, and then deliver the cap to the outside of the cervix as an aid to conception. It is to be used at home following physician instructions.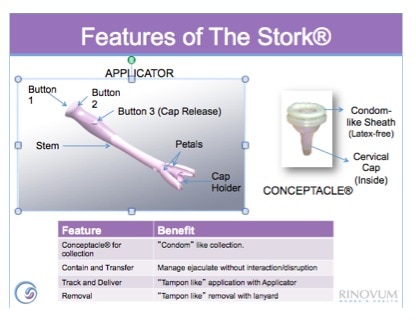 I am very excited about this new device.  With all the problems that couples are having, it would be nice to have a method that can aid contraception that can be performed in the privacy of one's own home.  It is also financially doable for people who might not have the means to do anything else.  Currently, The Stork retails for $79.99 for one or $210 for a one-month supply and is available online at on The Stork store website (you will need a prescription that you can get from your doctor).  The long-term goal would be for The Stork to be available Over the Counter, eliminating the need for a prescription.   I also love the fact that it doesn't require the user to have to take any medication.  I know someone who took some hormones to try to conceive who ended up reaction very harshly to them and had to stop.  This would be perfect for her.
While no device can guarantee a successful pregnancy, I feel that this is a great option to aid couples who haven't been successful getting pregnant on their own.  It gives couples another avenue to try before proceeding to more invasive procedures.
To learn more about The Stork be sure to follow via Facebook, Twitter, and Vimeo!