Spring has finally showed up here in Indiana.  I am already counting down the days where we can get out our blow up pool and play in the backyard.  Now that I have two kids to outfit in swimwear, I was so pleasantly surprised to find Stella Cove Beachwear.  My daughter is going to be styling and fashionable in her new swimsuit… the Portia.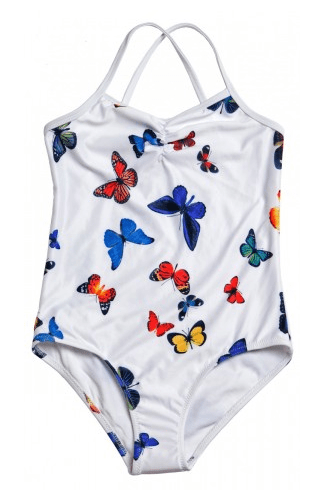 Isn't it adorable.  The butterflies are very colorful and bright and I know she is going to look great in it.  She is still a little small for it, but the 18 month size should fit her in a couple of weeks.  It looks to run a little small in sizing.  I love how modest, yet stylish it is.  Check out some of the other styles from Stella Cove: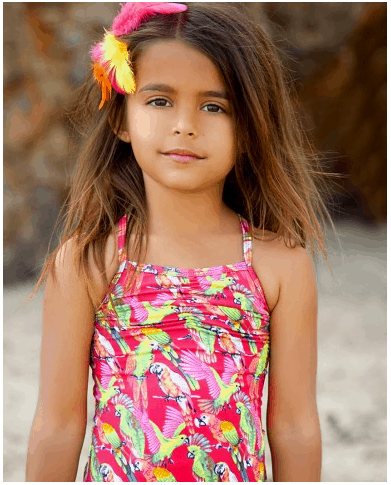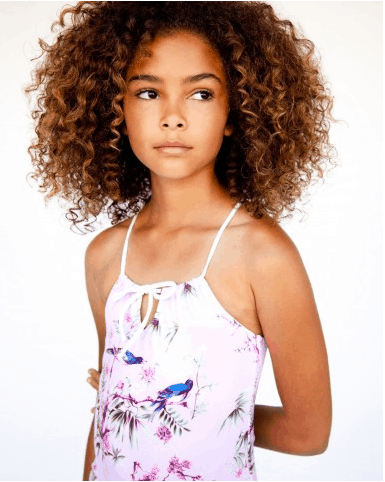 I think this last suit is my favorite.  I love the lavender color and the birds.  It is super sweet!  All of Stella Cove Beachwear has a UV50+ sunscreen built right into the suit.  Nothing is more important than making sure my kids are protected from the sun.  We have pretty fair skin and we burn rather easily.  Having protection built right in is a great benefit.
Stella Cove meets and exceeds expectations to produce the finest quality beachwear for boys and girls from 12 months to 16 years, and a small range of women's bikinis. All swimwear is UV50+ in fun, sophisticated prints, and includes dresses and accessories. Many of the prints are exclusive and cover a wide range of themes such as guitars, grapefruits, beautiful soft and bold florals, as well as geometric prints. We have maillots, bikinis, fitted and board shorts, surf guards, dresses and cover ups, and have also recently expanded into sunglasses and a line of French Terry robes and towels.
If you are looking for some cute, stylish swimwear for your little girl this summer, be sure to check out Stella Cove!
A huge thank you to Stella Cove for sending us a swimsuit to facilitate this post.  All opinions are 100% mine.