After years of living across the country from my family, I often feel very far away from the ones I love.  The new Facebook Portal has enabled me to stay close to everyone in a way that feels natural and easy.
Disclaimer: The reviewer has been compensated in the form of a Best Buy Gift Card and/or received the product at a reduced price or for free.  

Keeping My Family Close From Far Away
About 2o years ago, I decided to move away from home.  Today, I'm not even sure why I did it.  I was perfectly happy there, but I guess I was just looking for an adventure.  Now, all of these years later, I find myself with a career, a husband, two kids, a mortgage and tons of friends.  My roots run deep in my new state and it would be hard to now leave the life I've created here.
But that doesn't mean that I don't miss my family.  Especially, during the holidays or when a major event happens, I just feel so far away.  I also worry that my children aren't getting to know my family as much as I'd like them to.  I want them to make fond memories with their cousins, their aunts and uncles and with their grandparents.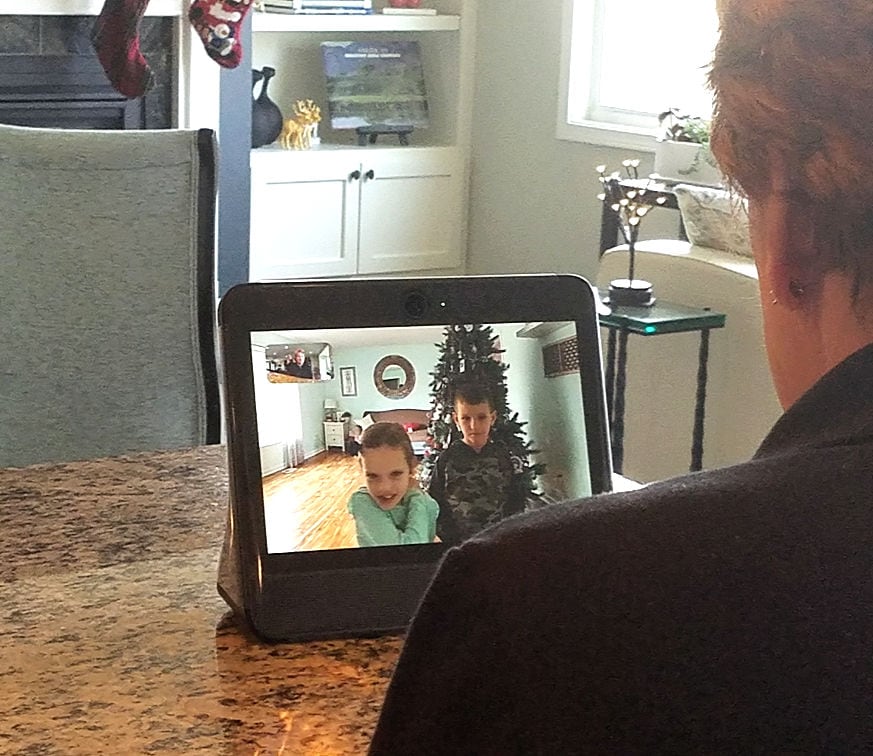 I do feel thankful that technology has been able to keep my family feeling a little closer to  me.  At least it isn't like I have to sit down and write a letter, stamp it and mail it.  In fact, we do use FaceTime quite a bit to chat with everyone.  But, it just isn't the same.  On Thanksgiving, I called them with FaceTime and everyone was crowded around the table, I could only really see one person at a time and all the motion was a little confusing and disorienting.
Facebook Portal
This is why I was incredibly excited to learn about the new Facebook Portal, now available at Best Buy.  Facebook Portal is a home video communication device that makes connection with loved ones a lot more natural.  With a large screen and the Portal Smart Camera.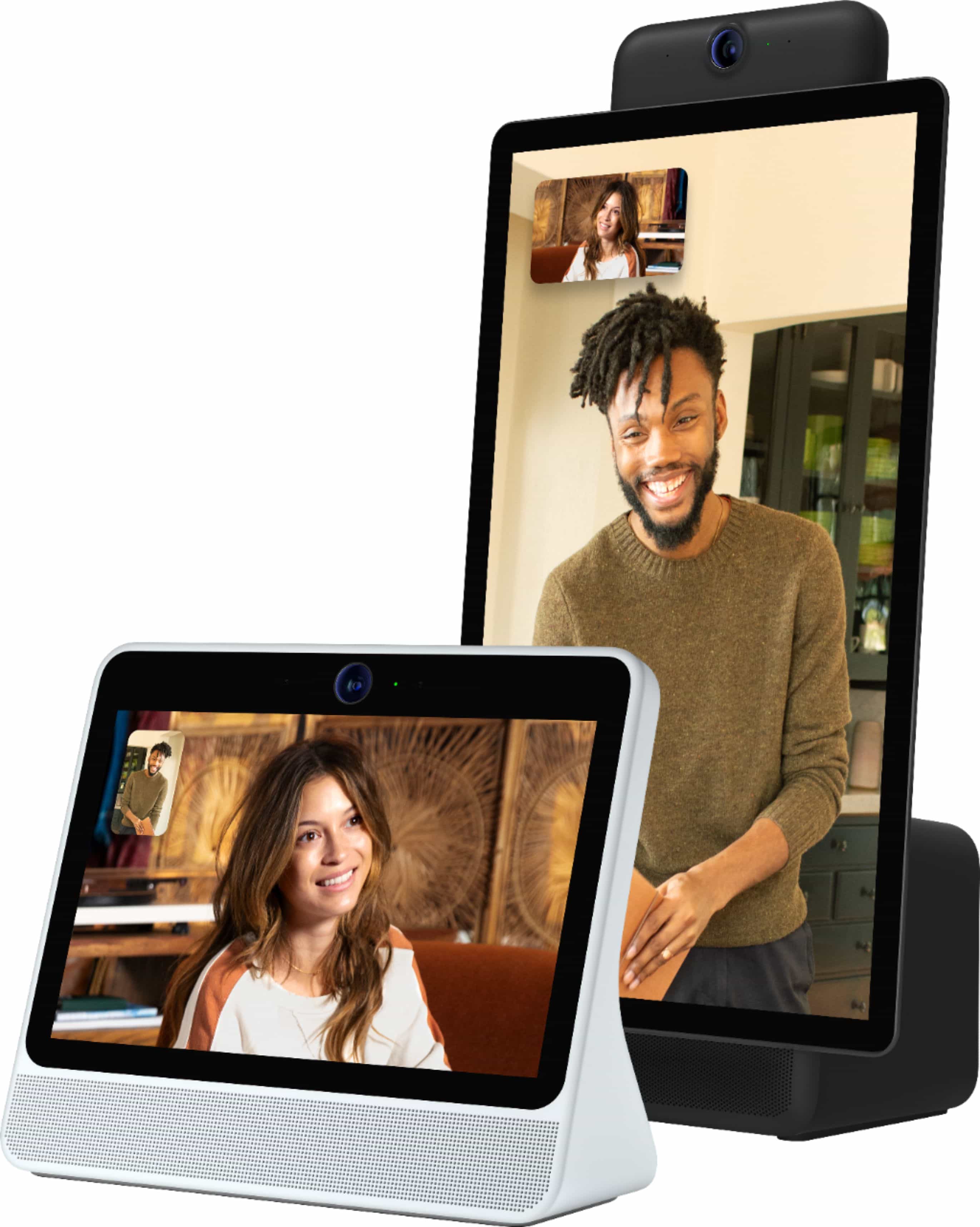 There are two different models, the Facebook Portal ($199.00) and the Facebook Portal+ ($349.99).  Both models feature built-in Alexa for voice-activated control.  The Portal has a 10.1″ screen and the Portal+ has a larger, 15.6″ screen.  Along with the larger screen, Portal+ also has a really high quality speaker that sounds fantastic!  I cranked some Tom Petty as loud as I could and the sound quality was very impressive.
When the Portals aren't being used for a video chat, the screen can be used to display photos, play music, get birthday reminders and a lot of other things.
Facebook Portal Smart Camera
The really cool feature of the Facebook Portal is the smart camera. Sure, simply having my family on a larger screen makes the communication seem more natural.  But the Portal's Smart Camera is able to automatically adjust to the amount of people on the screen.  If someone moves around the room, the camera is able to follow them.  If someone else comes into the frame, the camera will automatically pan out to include them.  It is like having your own private camera operator!   It certainly makes me feel like I am in the same room with my family, even when I am miles apart!  After about 10 minutes of talking to my parents on Portal, I honestly forgot that they weren't in the same room.  They said that they felt the same way.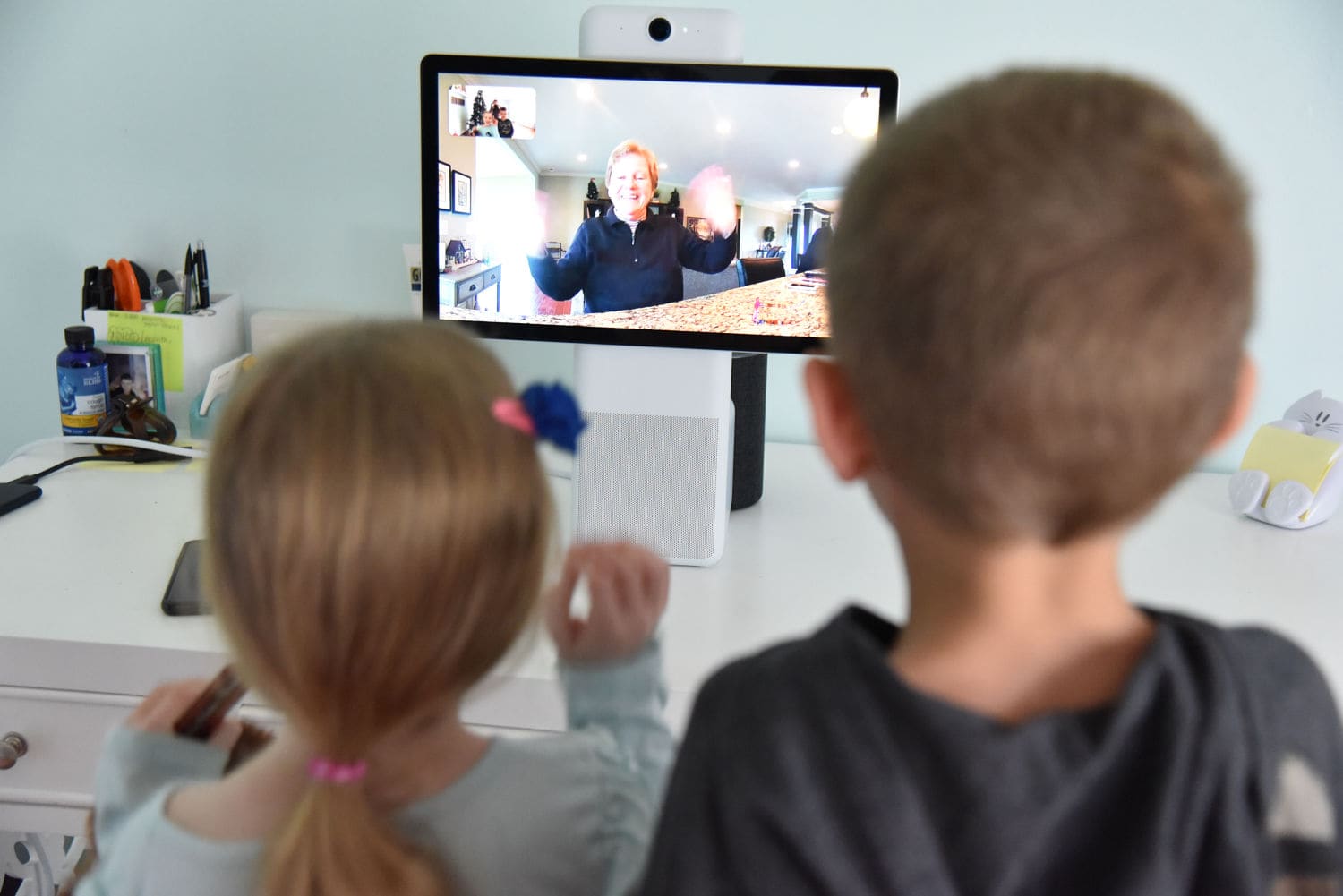 Not only would this be great for personal use, but the business applications of this technology are also exciting as well.  With the ability to support up to 7 people at a time, having a business meeting or a presentation would work great with Portal.
Sleek Design and Easy Set up
One thing I can definitely say about Facebook Portal is that looks impressive.  With a very sleek and modern design, it just looks cool on your desk.  It would certainly be a conversation starter to anyone entering your home.  The pictures look great on the screen when it isn't being used and you can easily rotate the Portal from portrait to landscape mode.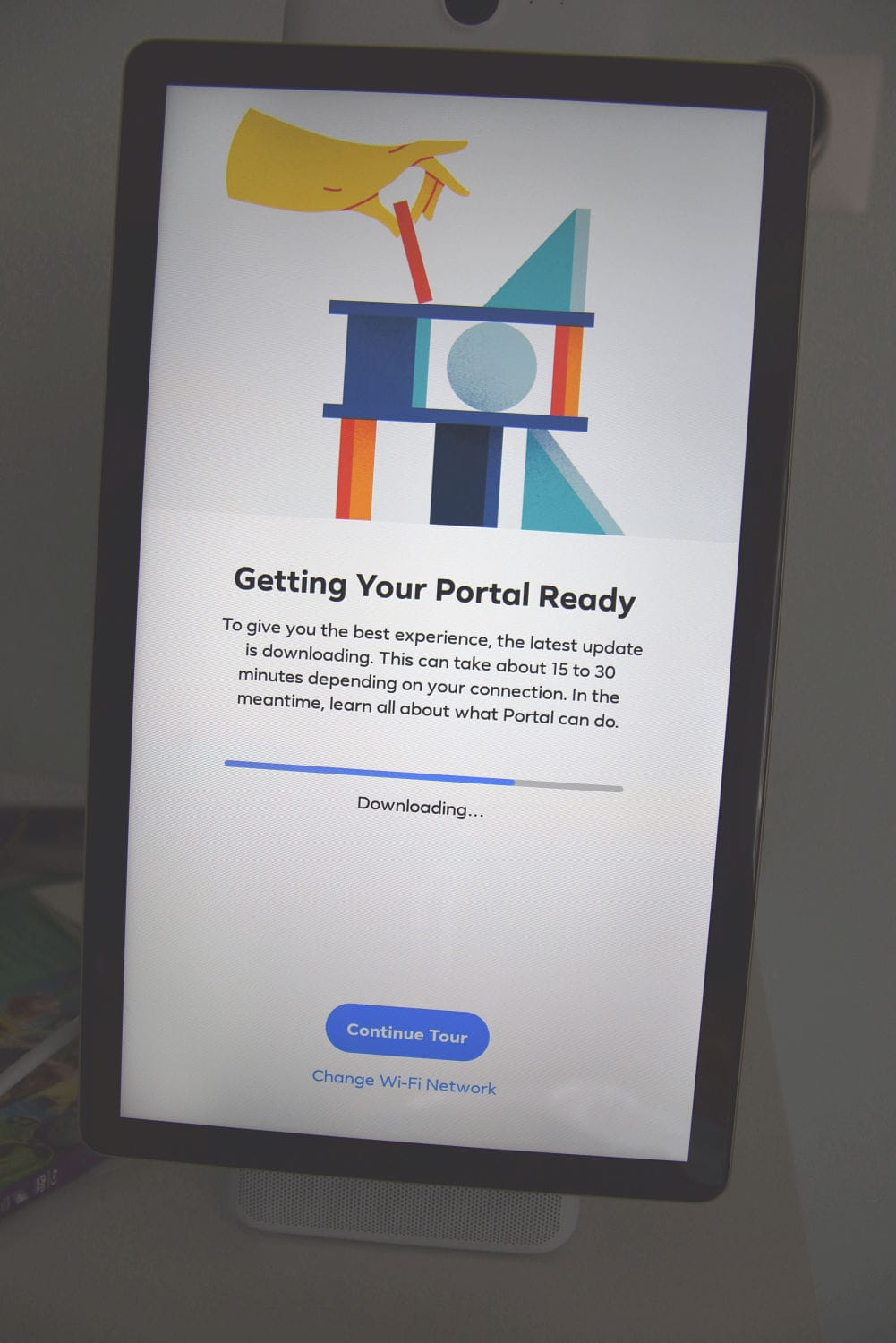 As for setting it up, it honestly could not have been easier.  There are literally two instructions in the box when you open it up.  Plug it in and follow the steps on the screen.  After plugging it in, Portal walks you through setting it up and it was incredibly simple.  In fact, my mom, who is not very tech savvy, was able to set up her Portal in just a matter of minutes with no problems at all.
Facebook Portal Story Time
But, what really got me excited was Story Time.  With an ever-expanding selection of children's stories, my grandparents can now read to my kids before bedtime.  If you've ever tried to keep a child's attention during a video chat, it can be a little difficult.  But, with Story Time, as the book progresses, the screen changes and shows graphics and sometimes even does some silly things the grandma's face as she reads.  She becomes the characters in the books!  My daughter loved this feature!
Facebook Portal and Privacy
As technology has rapidly advanced and we have invited more "smart" devices into our lives and our homes, I think we all are starting to become concerned with our privacy.  I know that I am.  Honestly, the thought of putting Facebook hardware armed with a microphone and camera into my living room was a little daunting.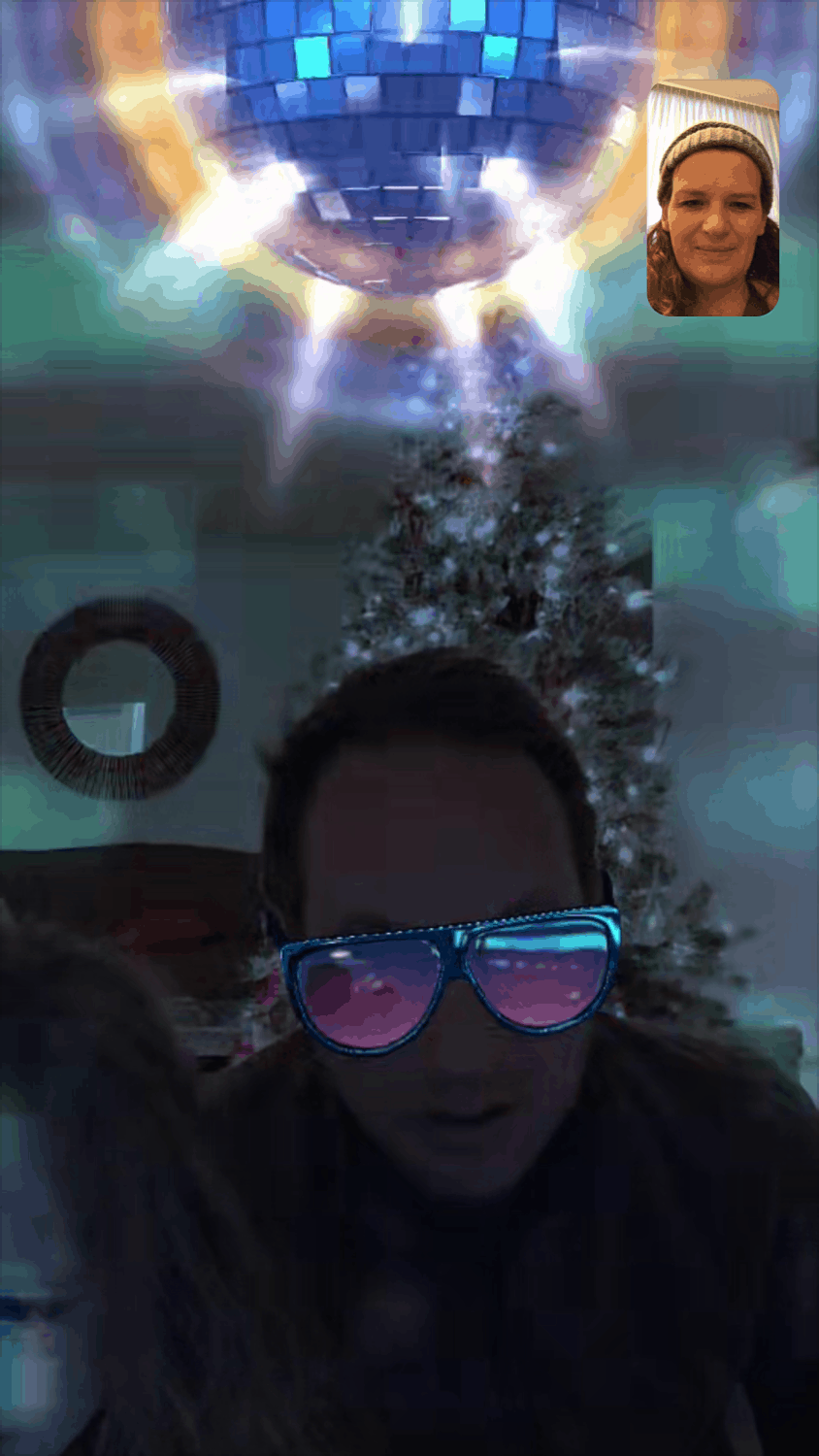 Luckily, Facebook has addressed that.  With a camera cover that comes with the device, you can manually cover up the camera so that you know it isn't filming you when you don't want it to.  Facebook does not use face recognition and does not identify who you are.  Also, with an extra press of the button, you can turn them microphone off as well.
Is Facebook Portal Worth The Price
At $349.99 for the Portal+, these devices certainly aren't inexpensive.  Do you really need another product in your home that can play music, communicate with people and remind you of someone's birthday?  Probably not.  But, if you are like me and you live far away from your family, this may be something that would be perfect for you.  Using this device is certainly much better than video chatting on a phone or tablet.  Also, it should be noted that you don't have to call another Portal device for it to work.  You can connect on messenger easily on any other phone or tablet.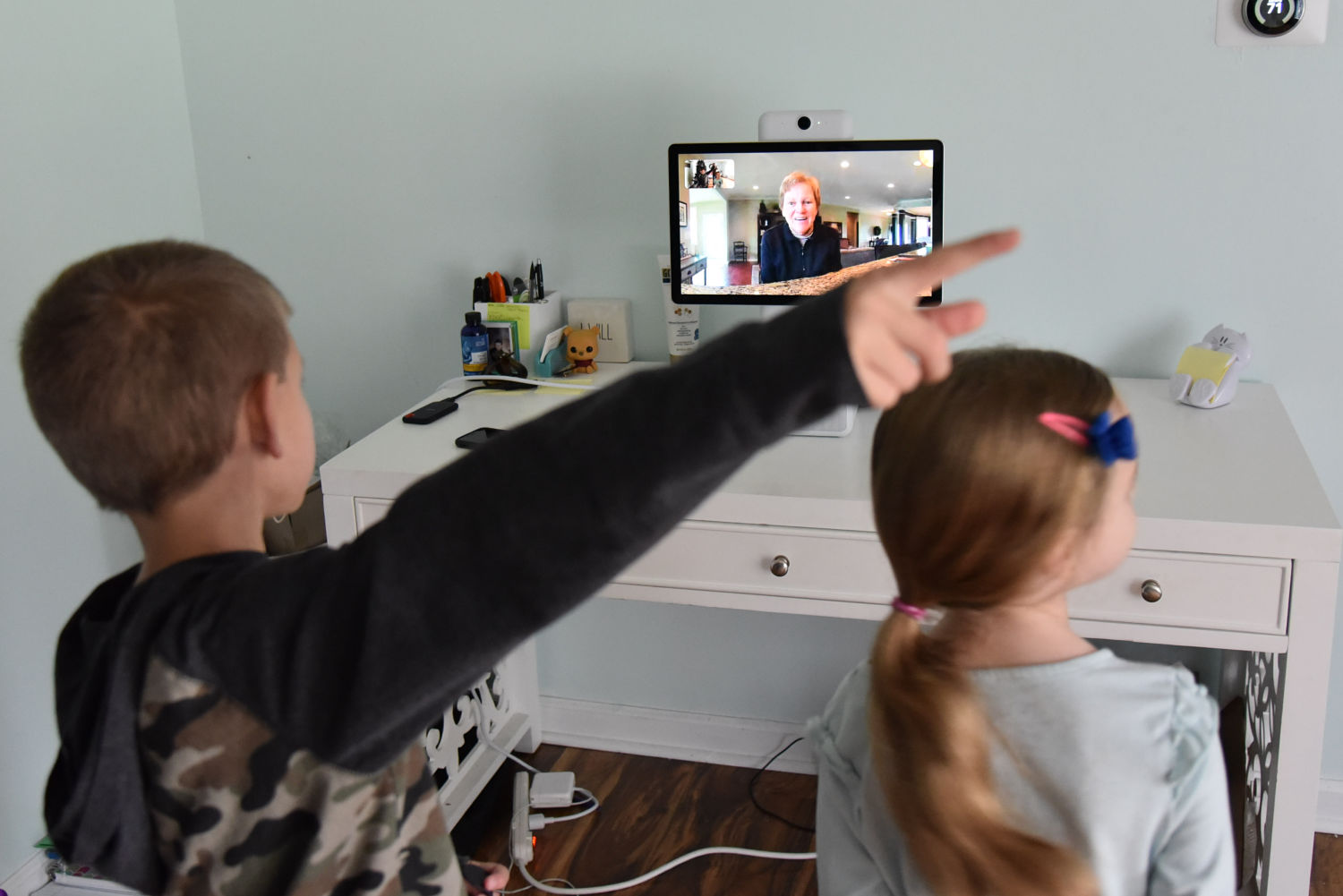 These would make a perfect Christmas present for a family member that lives far away.  Now is also the best time to buy a Facebook Portal because Best Buy is offering $100 off when you buy two of them!  We got the Portal+ for ourselves and are giving the Portal to grandma and grandpa!
The holidays are tough for those of us that live far away from home. But I'm thinking they will be a little easier this year with the new Facebook Portal.