Spring is finally here!  We have been enjoying the nice weather outside.  My son is having a great time exploring all the new insects and creatures that spring brings with it.  Lately he has been very curious about worms and how they are "the good guys" and we shouldn't step on them when it rains.  What a curious little mind he has. He also has been all about playing baseball in the front yard with his daddy.  I am so thankful that the weather has been nice enough for them to do this.
Along with the great weather comes family dinners out on the deck.  The other day I was buying groceries at Walmart and I noticed a Tyson Chicken Nugget demonstration.  What I loved about it was how creative people were getting with their food.  If you are a regular reader of mine, you know I love getting creative with my kids' meals, so I just had to try it out.  I decided on a spring theme and created two different little plates for my family.  The first was this adorable little turtle: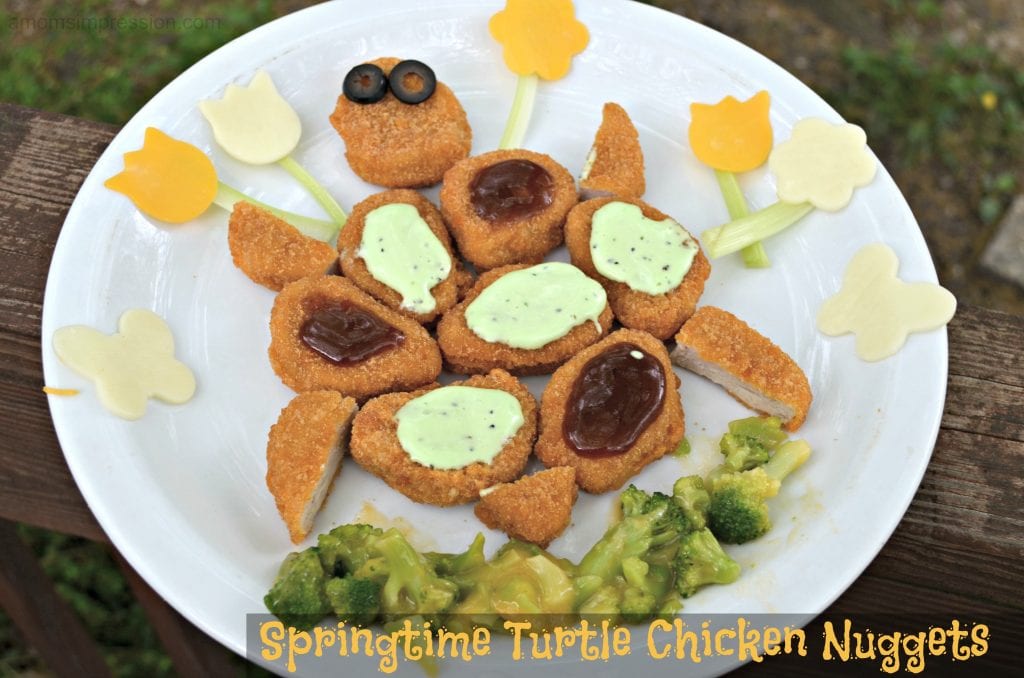 It was simple to make this fun loving turtle.  All you need is some Green Goddess dressing, some BBQ sauce, cheese slices, an olive, celery, and some broccoli for the grass.  I have some cute little spring cookie cutters that I used to cut out flowers and butterflies out of cheese slices.  I added a bit of curly celery for stems.  My family enjoyed the turtle.  For my daughter, I made this cute little ladybug garden: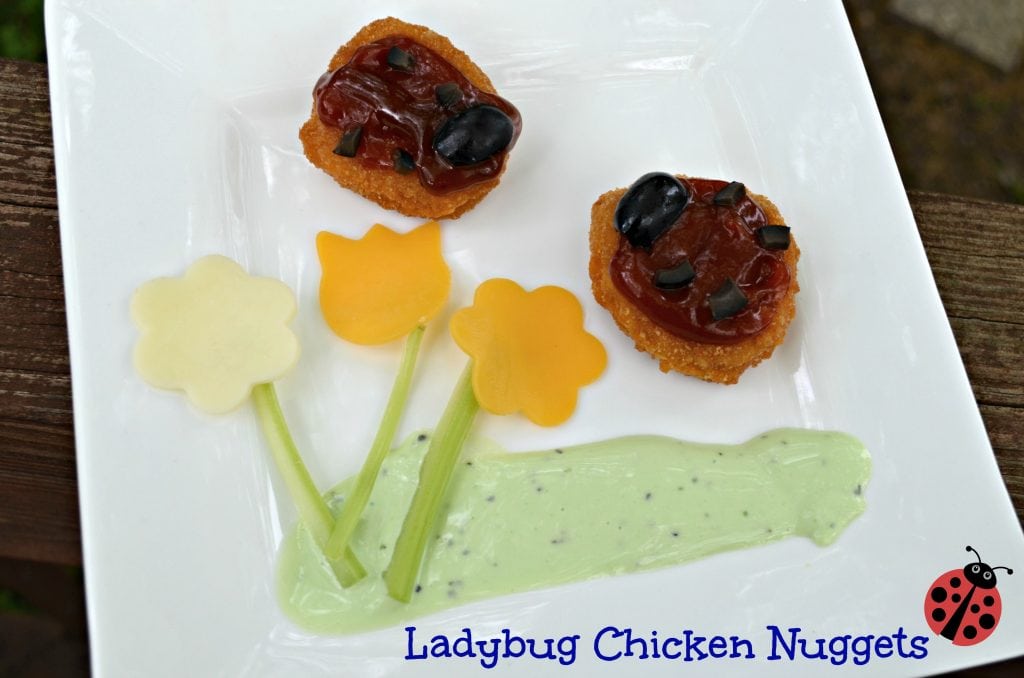 Don't worry, I ate the celery!  These were so simple and easy to make, yet they made a huge impact!  I love that my kids wanted to eat dinner.  My husband and I also enjoyed the Tyson chicken nuggets.  You can see my entire trip to Walmart including the demonstration by click the photo below: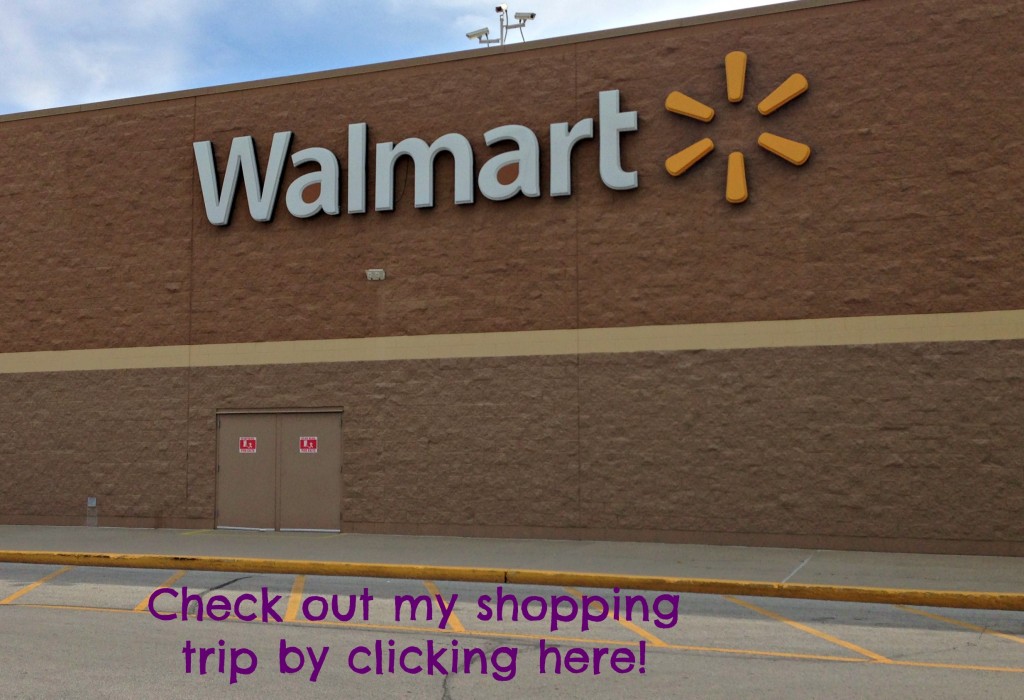 Tyson has an amazing range of products available for parents.  I usually keep a bag or two in the freezer for those nights when I need a quick meal.  The great thing is that my son will actually eat them, and I don't have to gear up for a fight during dinner time.  This past trip to Walmart I even found a gluten free version of their chicken nugget.  I know more and more families are moving towards eating gluten free, what a great option for them!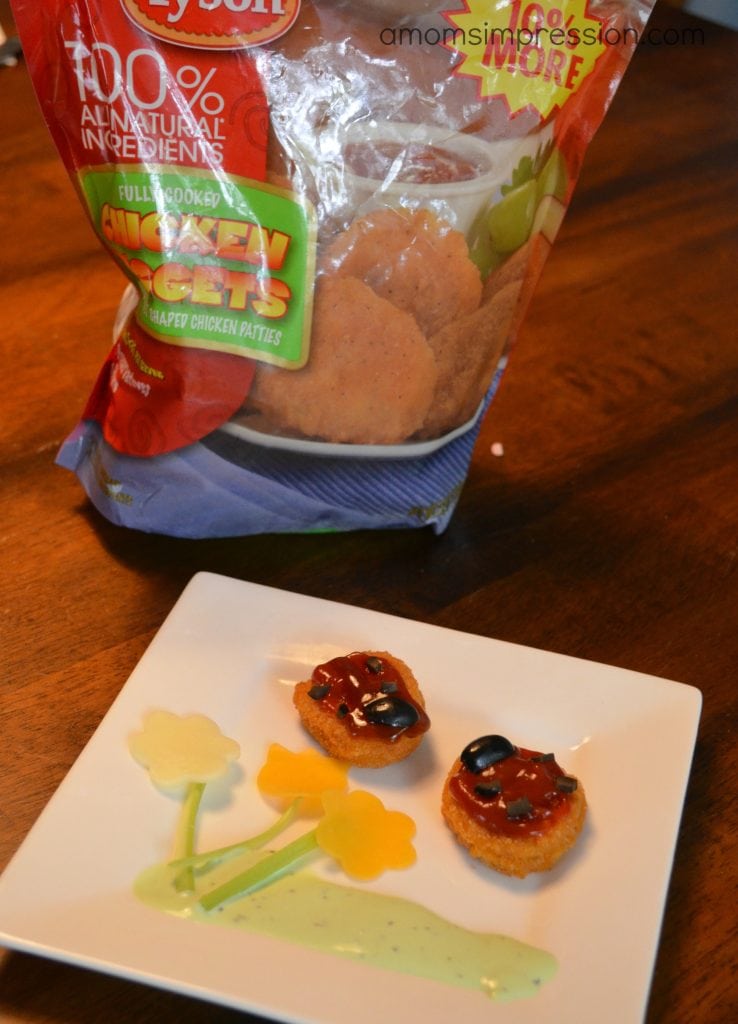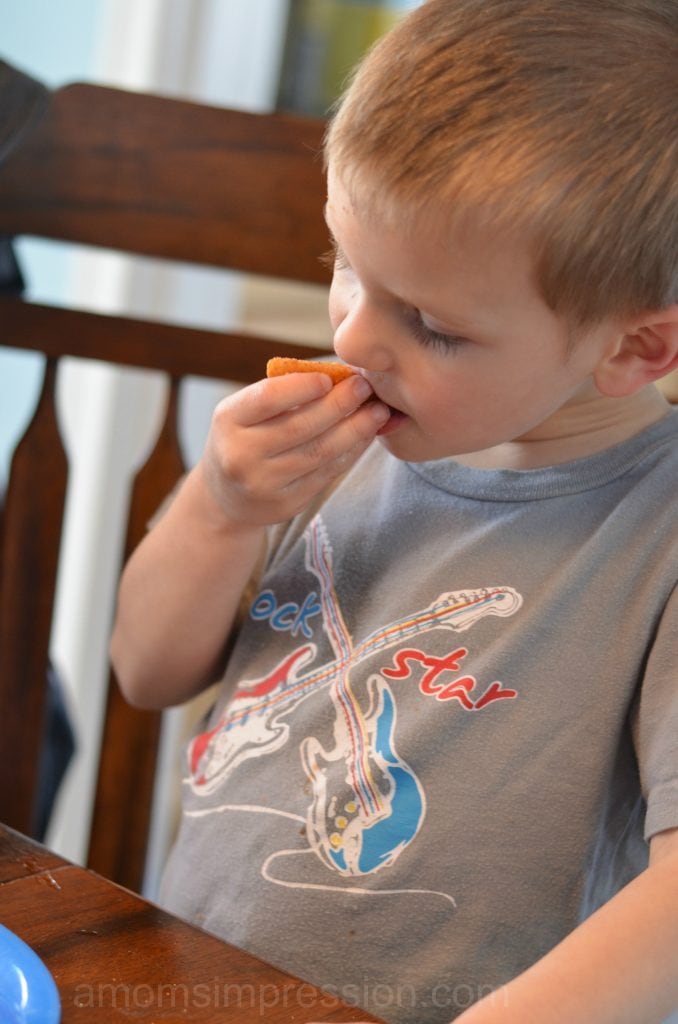 For more fun spring ideas be sure to follow Tyson Nuggets on Facebook and twitter using the hashtag #SpringtimeNuggets.  For even more fun check out ClubTyson's site to create your own virtual spring nugget picture! 
Lets get your creative meal juices flowing and see what you can surprise your family with this evening!