I participated in an Influencer Activation on behalf of Influence Central for 
OshKosh

B'Gosh. I received a promotional item to thank me for my participation. #ImagineSpring

Thank goodness spring has arrived.  I had the winter blues something awful this year and I can't wait to break out the bright spring colors in my wardrobe and start feeling the sunlight on my face again.  With the change of season comes the fun task of update my children's wardrobes.  So many family events happen in spring, Easter, Mother's Day, both of the kids' birthdays as well as a surprise trip to Walt Disney World (don't tell the kids yet).  Both kids need some staples (skinny jeans) as well as trendy outfits for all our activities.  Of course this mom headed to one of my favorite places to shop for children's clothes, OshKosh B'Gosh.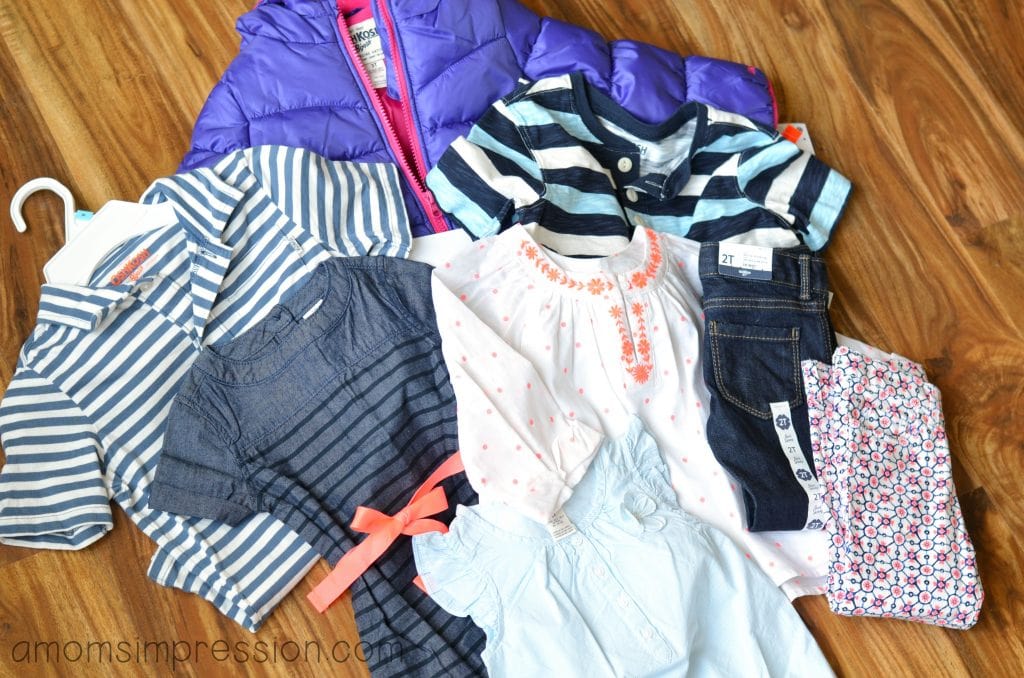 I scored on my latest shopping trip.  I got everything that you see above for under $100 and I even got a $10 coupon for a future shopping trip.  This is all perfect for spring.  While you may think of OshKosh B'Gosh as a place for great denim, you can find much more than that!  I even got a winter jacket on clearance for next year (I couldn't resist the amazing price tag).  I ended up with three shirts and two pairs of jeans for my daughter, and two dressy shirts for my son.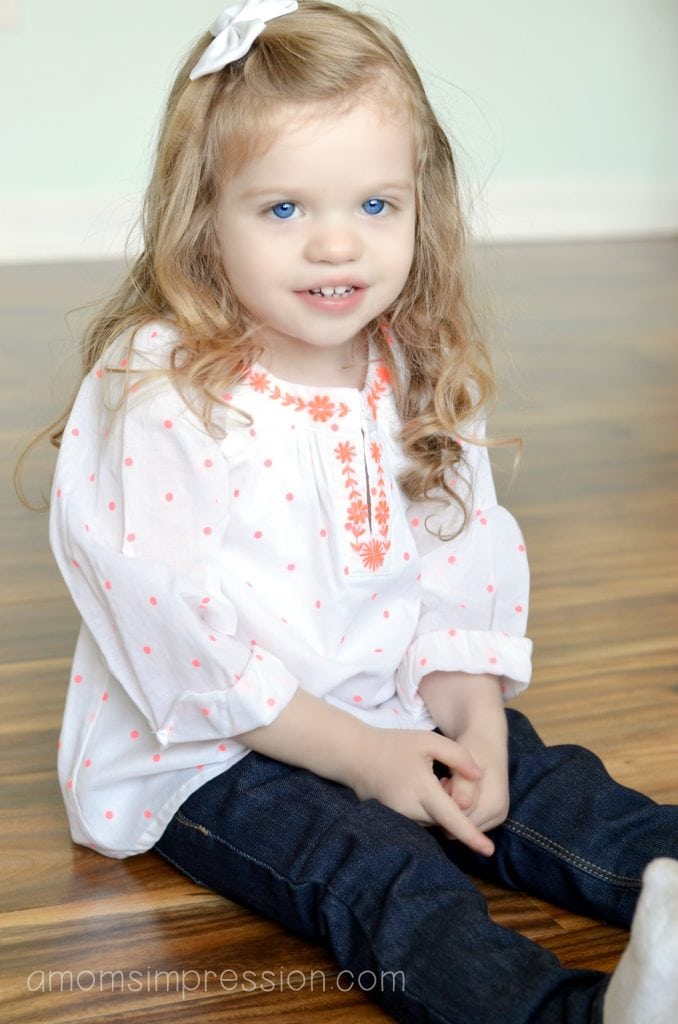 This spring bright colors, especially coral, is very popular.  I love this shirt on Caroline.  In fact, if they had it in my size I would totally purchase it for myself.  I love the mix and match styles that OshKosh B'Gosh has in their spring line up.  These three shirts that I got for my daughter can be mixed and matched with either pair of jeans!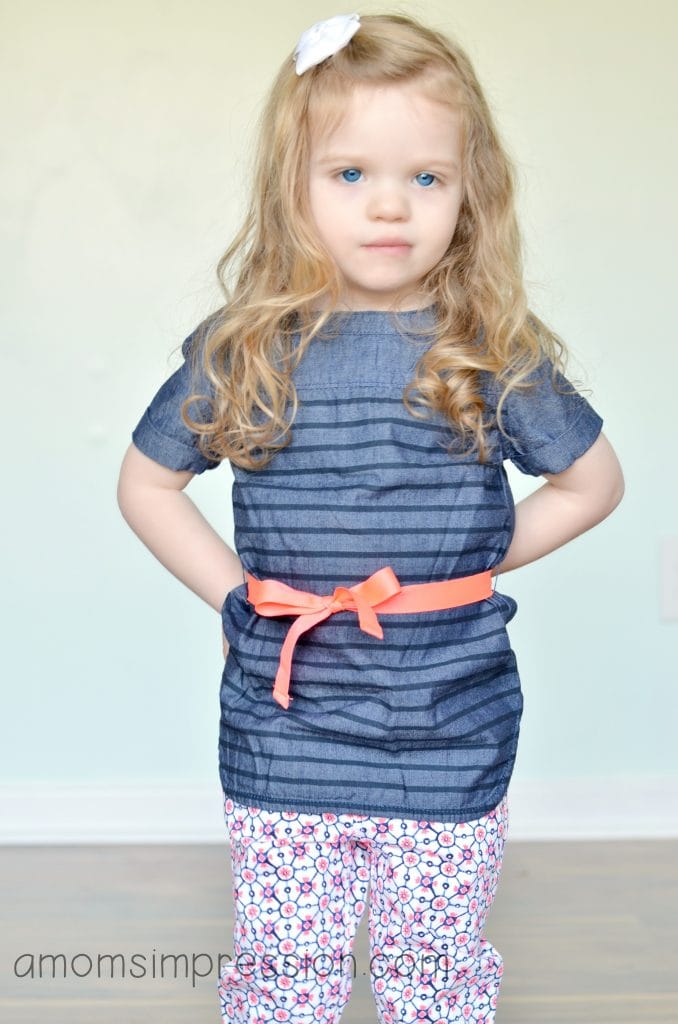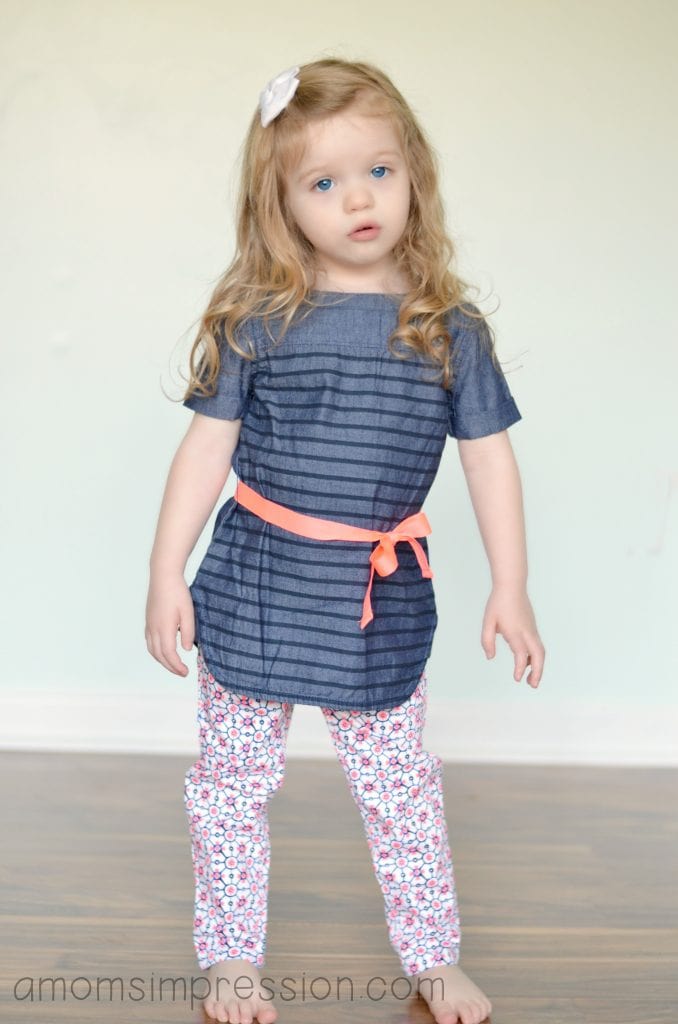 The printed jeans are my favorite item I found.  I want to go back and get them in several sizes so that she will never grow out of them.  I can dress them up or down with a pair of sandals for either a dressy or a casual look.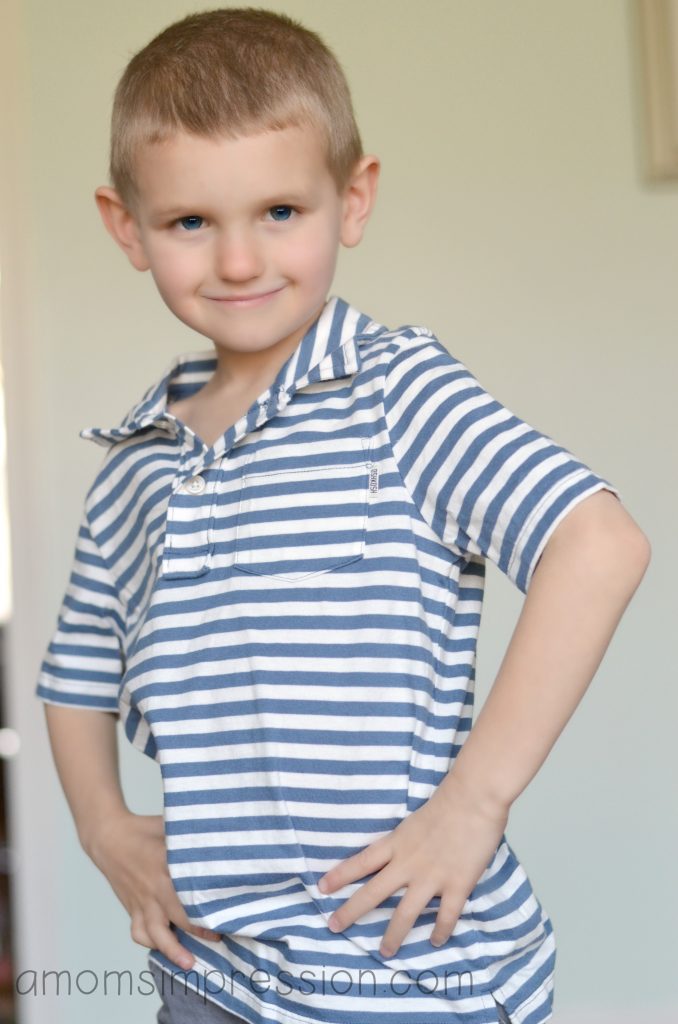 Not to be outdone, my son decided to model one of his spring shirts for me.  I love it when casual and dressy come together in a shirt that my son will allow me to dress him in.  This one is particularly soft and he loves it!  I can see this going with jeans for a play date or with a dressier pair of pants for Easter.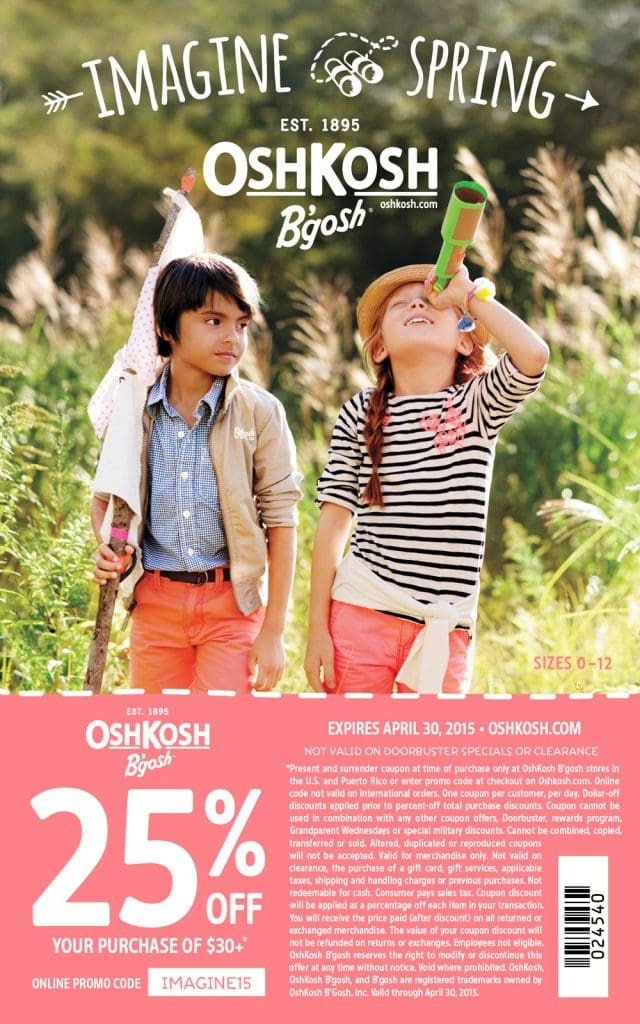 Need another reason to head to OshKosh B'Gosh this spring?  Click here to download your own coupon for 25% your entire purchase!
To find the nearest store near you click here!