This post is sponsored by OshKosh B'Gosh; however, all thoughts and opinions expressed are my own.
I love springtime.  The cold weather goes away, coats get turned into jackets and I can break out some of my favorite pieces of clothing that have been packed away for the winter.  I also love going through my kids' closets and purging items that are too small or not seasonal to make way for new spring outfits.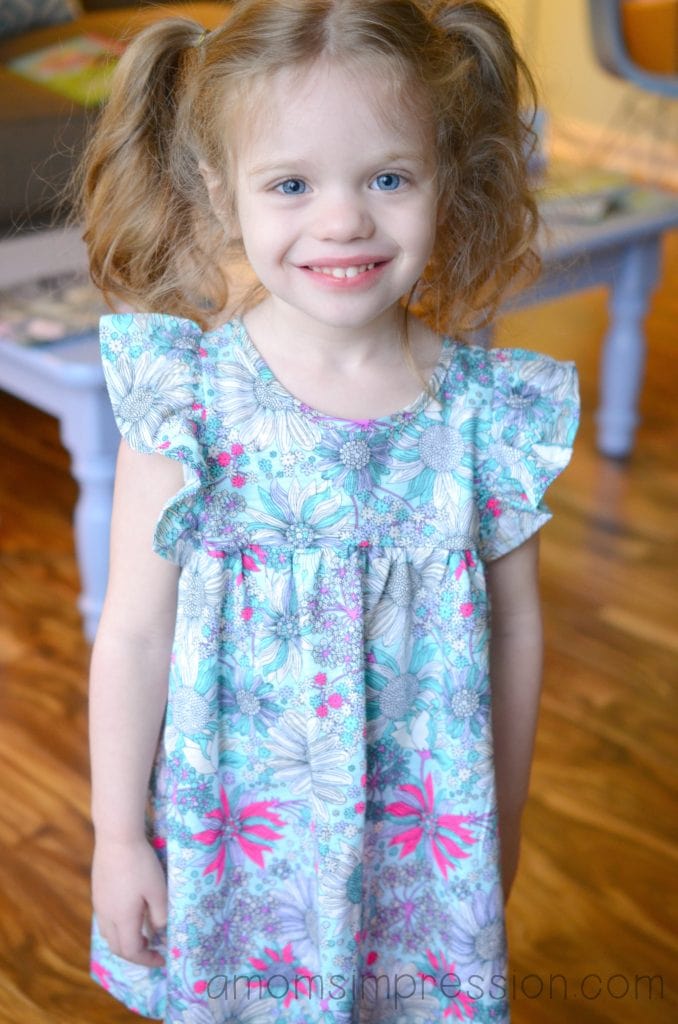 My little girl loves clothes shopping almost as much as I do.  The other day we were shopping at one of our favorite stores, OshKosh B'gosh and she squealed with delight when she found this adorable spring tunic.  It was love at first sight and there was no other choice for her Easter outfit!  She paired it with bright pink leggings and asked about it every day since our shopping trip.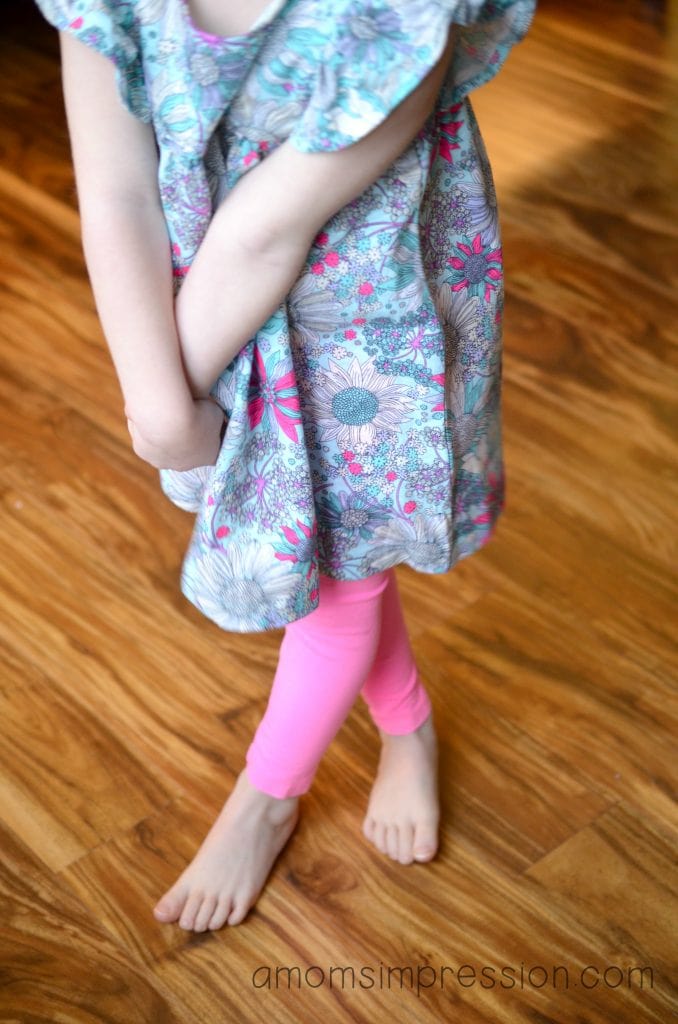 You may be familiar with OshKosh B'gosh Blue Jeans, they are a kid's wardrobe staple, but OshKosh B'gosh has much more than just jeans.  Inside the store is a ton of fashionable clothing that are perfect for trendy kids who are ready for the spring weather.  They have everything from seasonal pajamas, to classy polo shirts that any boy would love to wear.  Take my little man for example.  He hates to get dressed up so for Easter this year we let him wear a classic polo shirt from OshKosh B'gosh.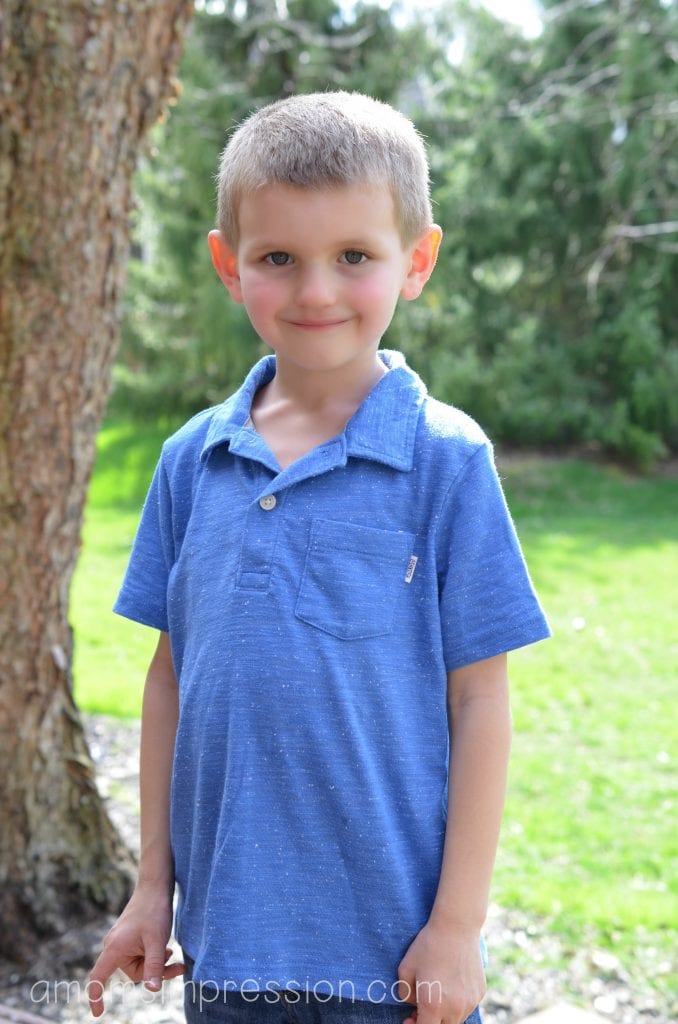 He was dressy for him!  It ended up being a perfect shirt for our Easter festivities and he was even able to put together his latest LEGO creation as well.  This parent loves a shirt that can do double duty!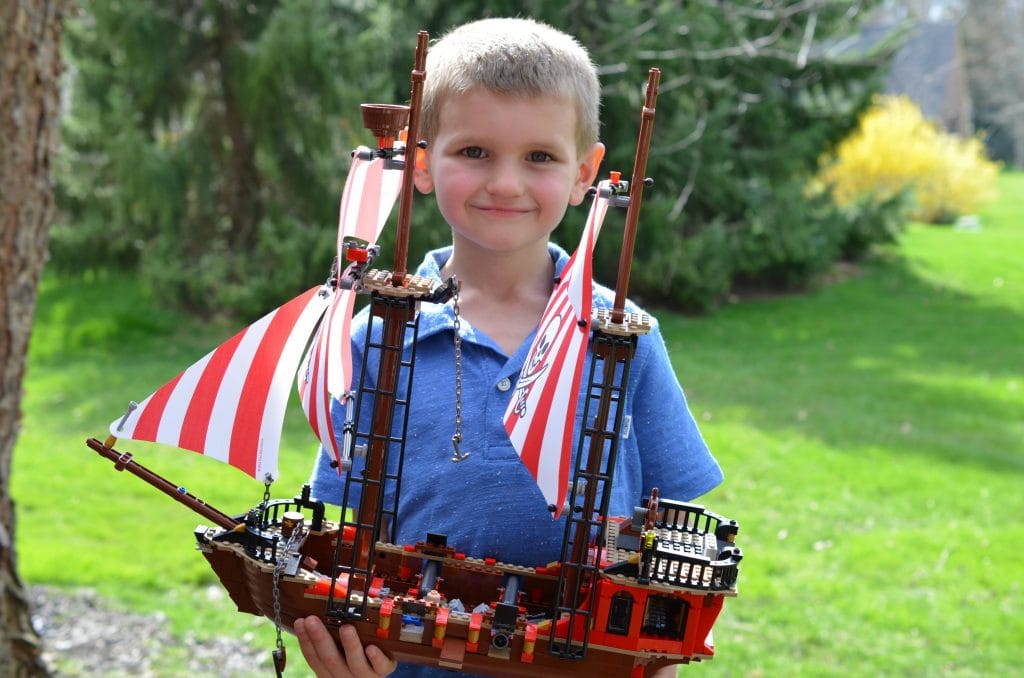 Our Easter wardrobe was a huge hit with the kids and our family.  I can't wait for our next visit to stock up on some Spring Break essentials for our staycation.  The prints and outfits are endless and I know we are going to find more than enough to get us through the season!
I hope you like to shop because I have a great coupon for you.  Right now you can save 25% off your entire purchase of $30 or more on your next visit.  You can even use this online by using the code Spring16.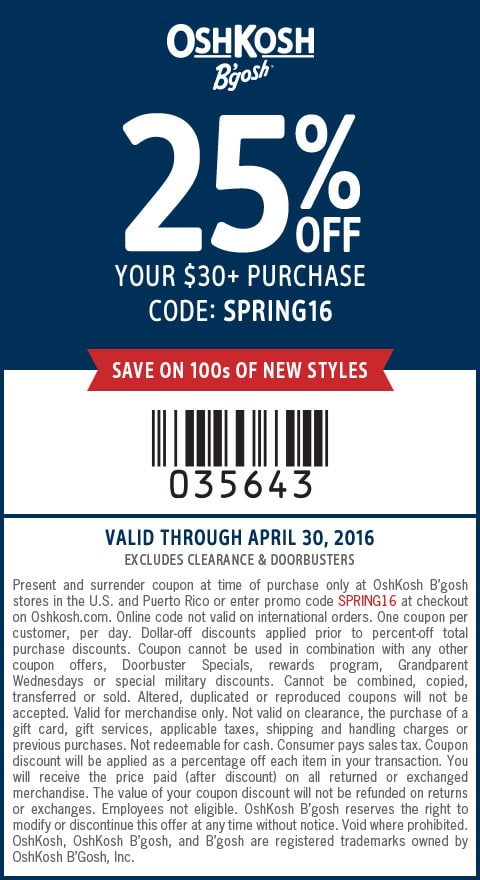 Please visit OshKosh B'gosh (check out this store locator) and pick out your spring favorites!
Want one more reason to visit your OshKosh B'gosh this spring?  I have a giveaway for you!
Win It
One lucky reader is going to win a $50 OshKosh Gift Card for their own spring shopping!
Good Luck!