It might not seem like it looking at the late snow that was dumped last night, but spring is just around the corner. March is the month where my mind starts to shift to spring activities, recipes and of course spring clothing styles. You can usually find me hanging out in something comfortable and layered.  Indiana is notorious for the weather changing every 5 minutes so I need to be prepared.
Recently prAna reached out and asked if I would try an outfit from their spring clothing line.  After seeing what the company stands for and the comfortable, versatile and fashionable choices they offered, I was excited to try a couple of pieces.
Spring Clothing Styles
prAna's clothing is great to wear anywhere "from city streets to mountain peaks." prAna designs clothing that looks good but is versatile enough for any lifestyle and any adventure. It's common for prAna fans to wear their gear to work and to go for a hike. I love versatile clothing and that is exactly what I got when my outfit arrived.  I received the Mantra pant in Black Herringbone and the Liana sweater in Moonrock.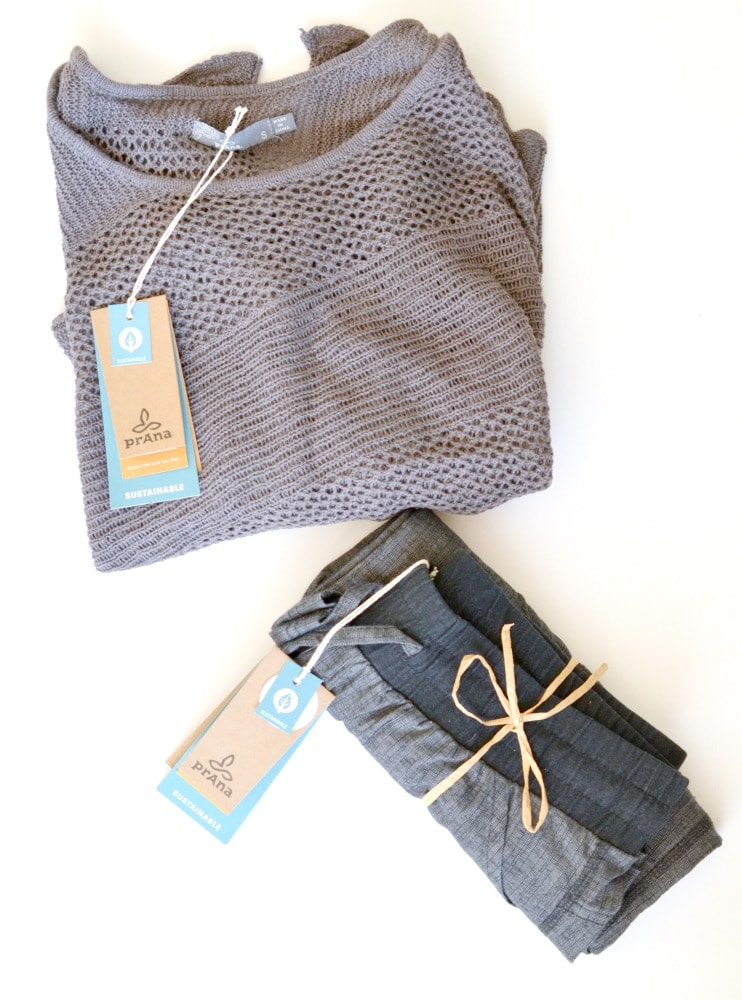 I can already tell you that I will be wearing the Mantra pants every day this spring because they are so comfortable and they look great! They are perfect for lounging around the house on a brisk day or pairing it with a tank for a hot summer walk to the pool.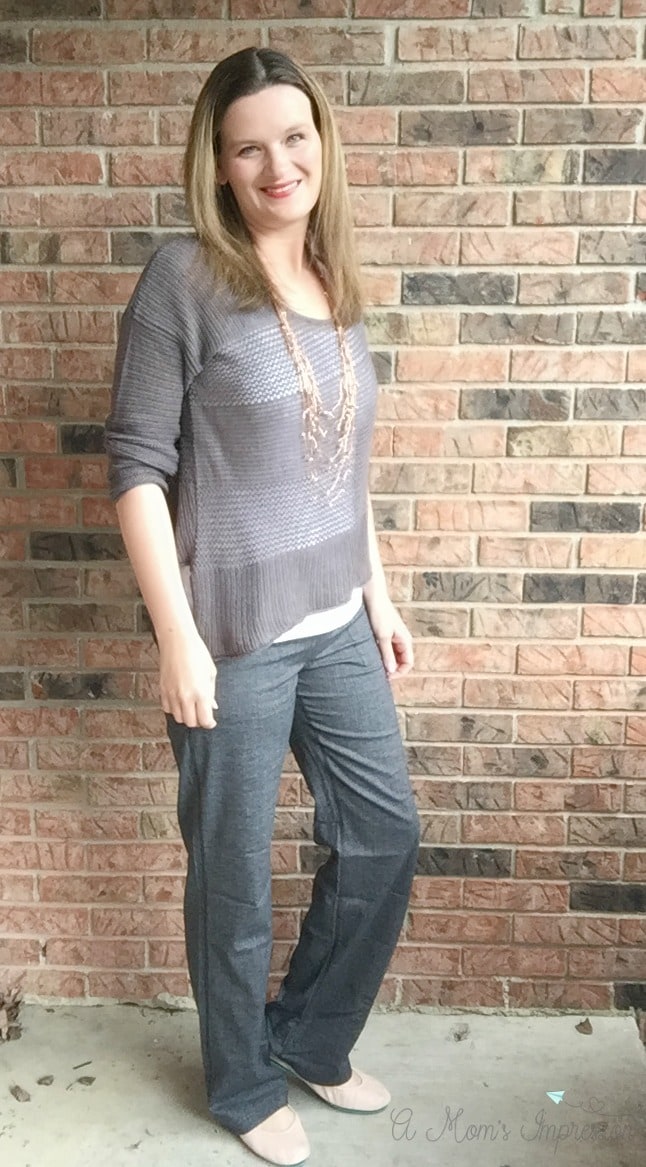 I love the Liana sweater too, the asymmetrical hemline is very in style at the moment and you can wear either a tank top or a long sleeve underneath to wear year round. Again, the versatility of these pieces are fantastic and they fit into my wardrobe with ease. I can mix and match them with other pieces that I have for many more spring clothing style looks.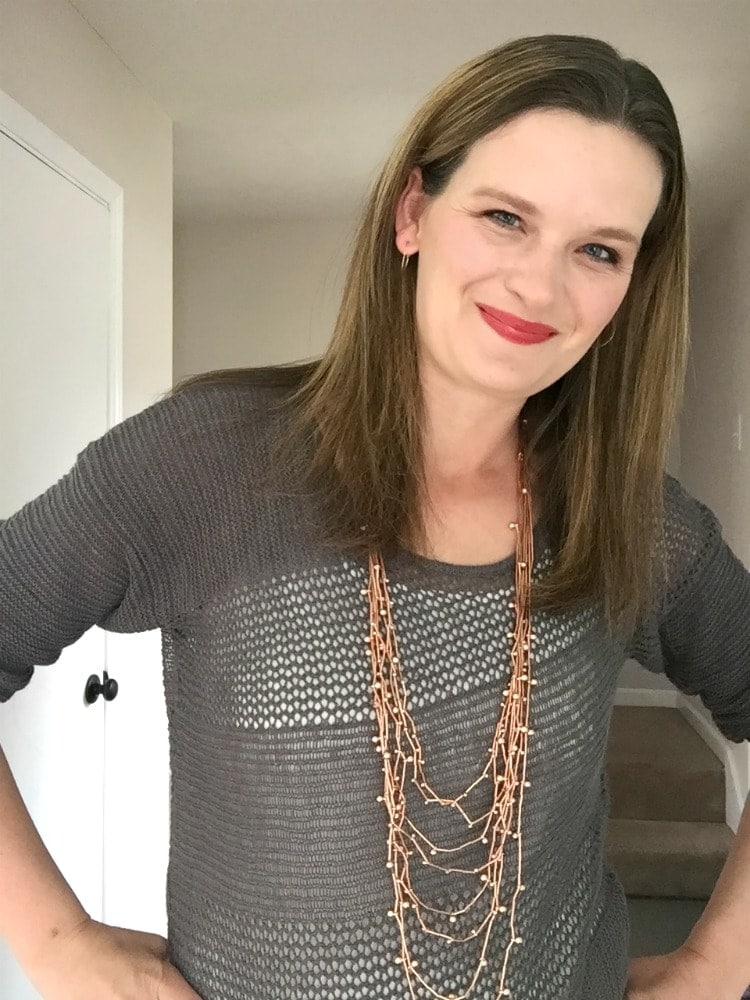 Be sure to check out all the different styles available at prAna.  They have some wonderful prints as well as solid favorites that will make your spring clothing style unique.
Being Planet-Friendly Matters to prAna
More than ever, people just like you and me are seeking ways to spread positivism in our country. One way to do that is to make sure every purchase you make and every gift you give has a positive impact on our planet. prAna offers organic, hemp, sustainable, and fair trade items so that consumers feel great about the things they wear and the items they give. prAna's ultimate goal is to make sustainable clothing accessible and important to everyone.
All of the items that I received from prAna were made from hemp or organic cotton.  Check out this video on why using organic cotton makes a huge impact:
Coupon Code
The good folks at prAna gave us a discount code you can use to add help inspire your spring clothing styles! Use code PMOMAMI at checkout for 15% off your order! Hurry, the discount code expires April 14, 2017!