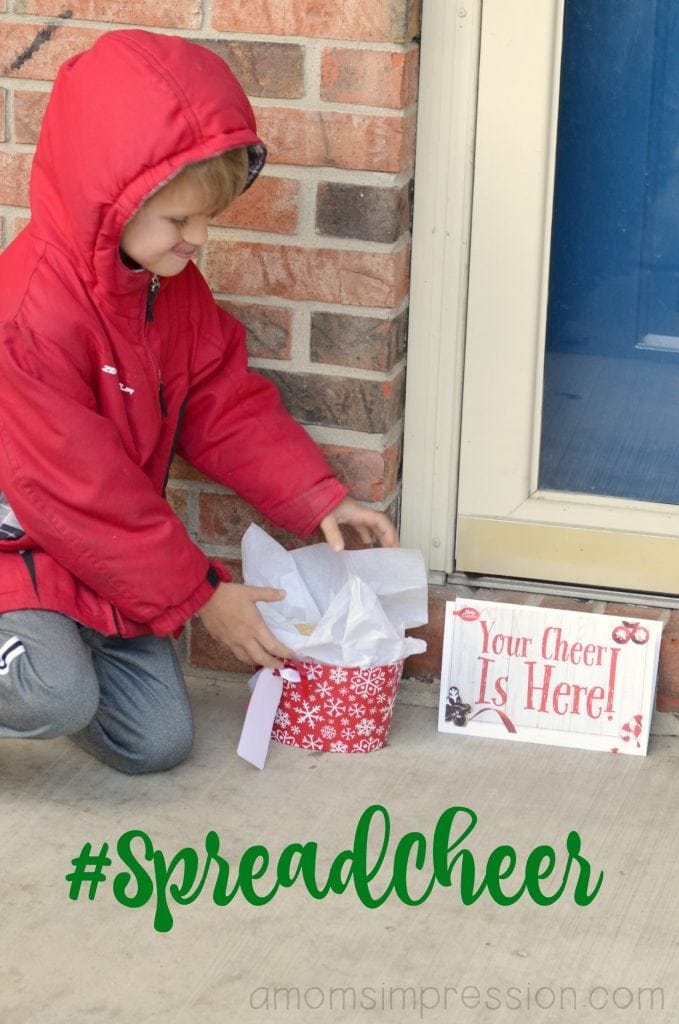 Baking holiday cookies is something that my kids and I do every year.  As soon as Halloween comes around the kids start asking about when the time will come to bake our cookies again.  This year we were "booed" during Halloween (if you don't know what that is, its when someone anonymously left us a treat with a boo sign on our doorway, rang the bell, and ran away) and loved the idea of spreading a little cheer to our neighbors.  When I found out about the #SpreadCheer campaign with Betty Crocker, I knew I wanted to be apart of it.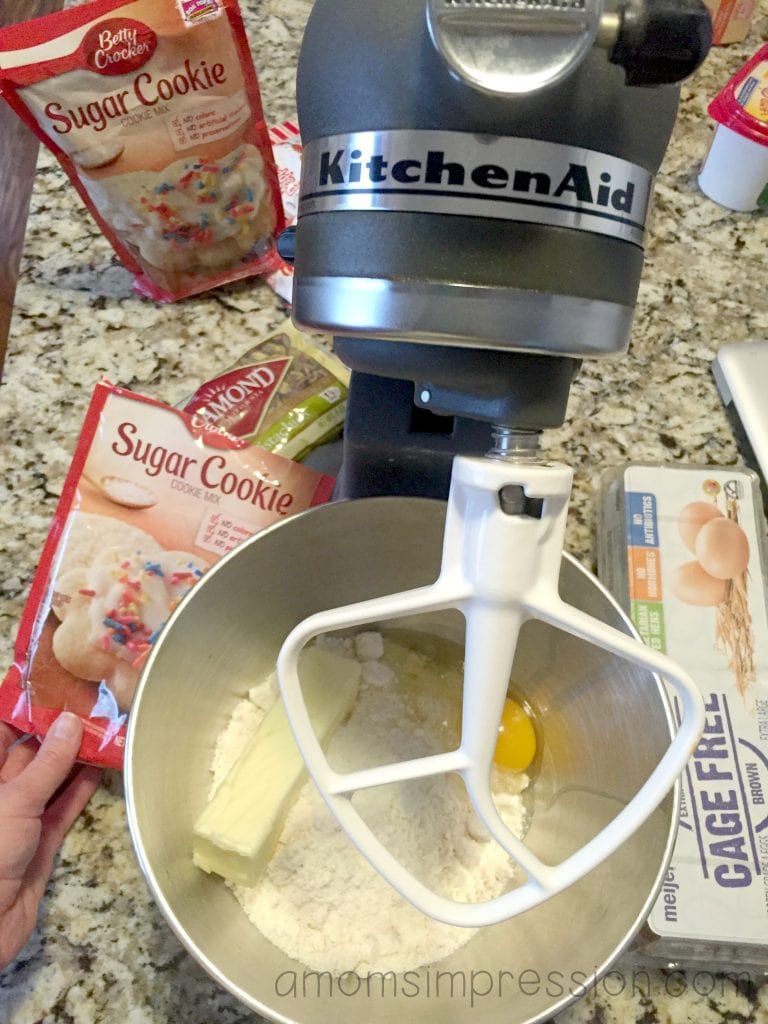 From simple sugar cookies to a gingerbread masterpiece, Betty Crocker makes it easy to celebrate your favorite people. I love taking help whenever I can get it.  The Betty Crocker sugar cookie mix is a great example of this.  I am busy, but I also want to do all of the holiday traditions that I did as a kid with my children.  Taking a big of help from the store allows me to do that and stay sane.  When my daughter and I were at Kroger on our weekly shopping trip we stocked up on some Betty Crocker sugar cookie mixes.  We took the sugar cookie mix and added a couple of things to make some unbelievable cookies for young and old alike.  These are super simple, yet no one would guess!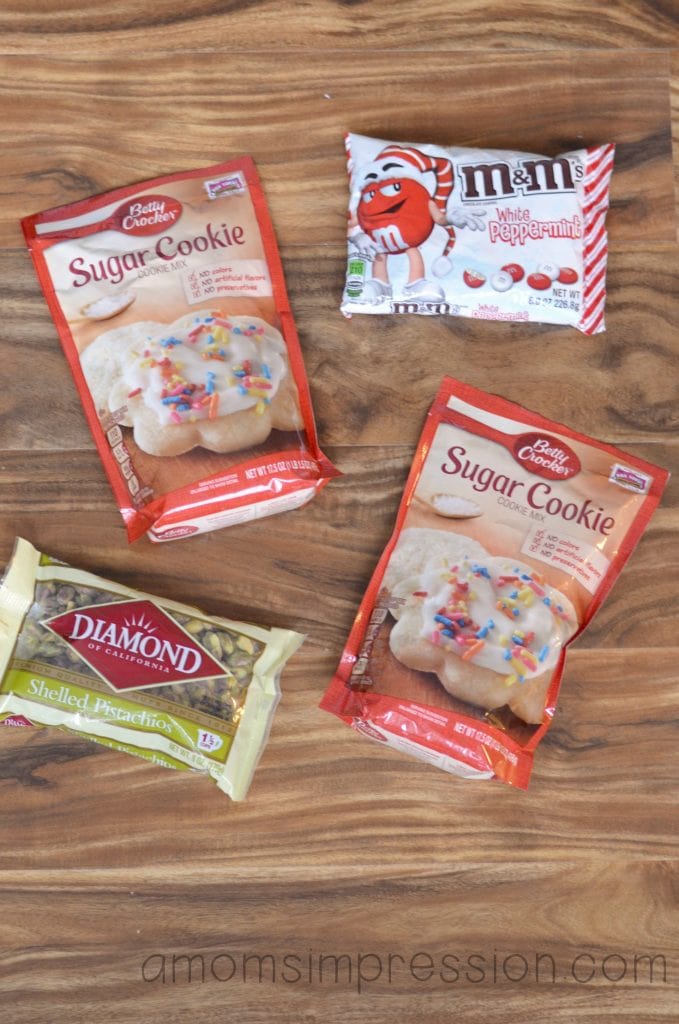 We decided to take Betty Crocker's sugar cookie mix and add some pistachios, a drop of almond extract, and a tiny bit of green food coloring.  The result is a delicious, festive looking cookie that everyone will enjoy!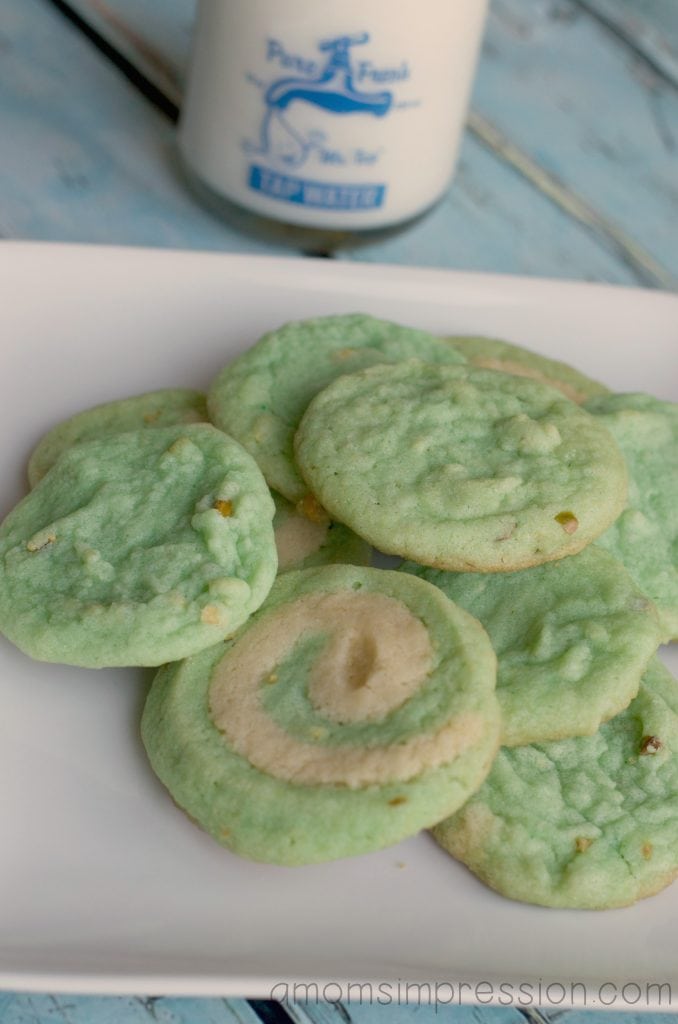 For the kids, we took some festive candy and folded it into the sugar cookie mix to add some chocolate and peppermint.  These are classic holiday combinations that kids go crazy for!  They turned out adorable: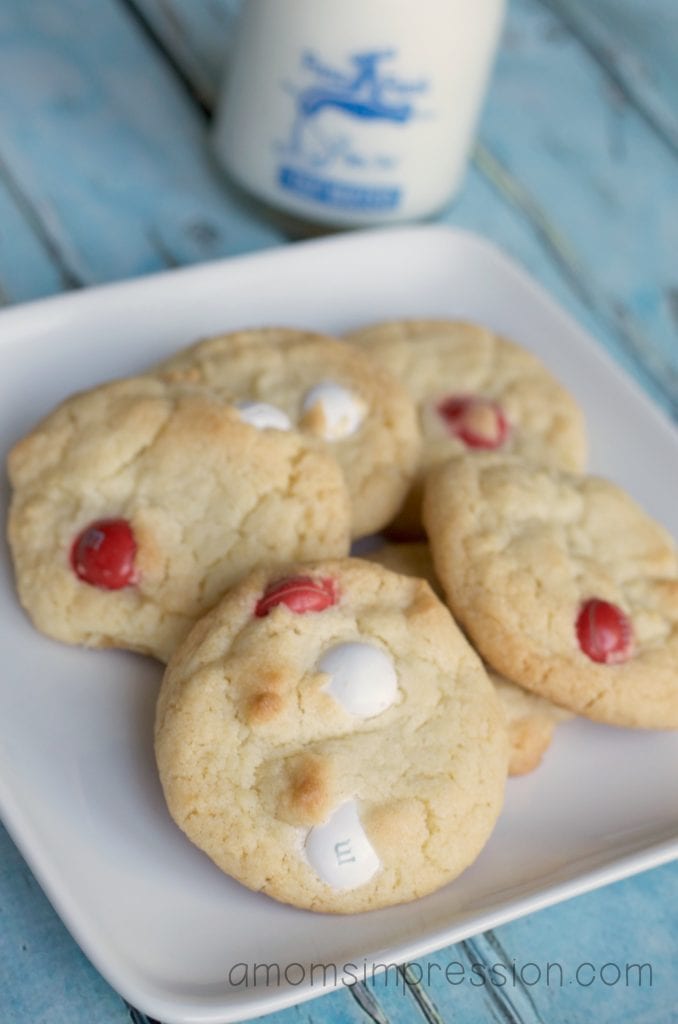 Make the world a better place this Christmas when you spread cheer with the gift of cookies! When you surprise your favorite neighbors and friends with fresh-baked goodness made straight from the heart, you're letting them know that their good deeds don't go unnoticed. Celebrate the season by spreading cheer with cookies, and help get the word out to inspire others to keep the celebration going.  We took our cookies, packaged them in holiday boxes and attached some festive tags.  We also included a little note about the #SpreadCheer program and how they also can spread the cheer this holiday season.  You can download these tags and program information for free here!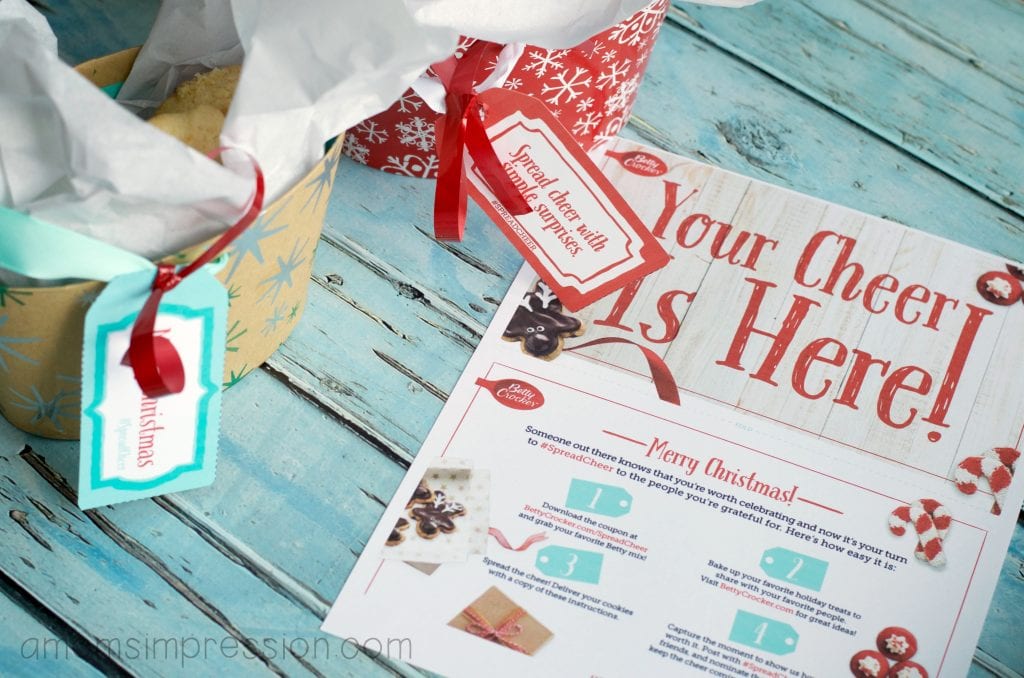 We gathered up our cookie packages  and went around the neighborhood delivering them.  In spite of the chilly weather, Jonah loved it!  At his request we are baking up some more batches this weekend to Spread the Cheer to even more of our neighbors!  It is such a small little thing but it makes such a big impact!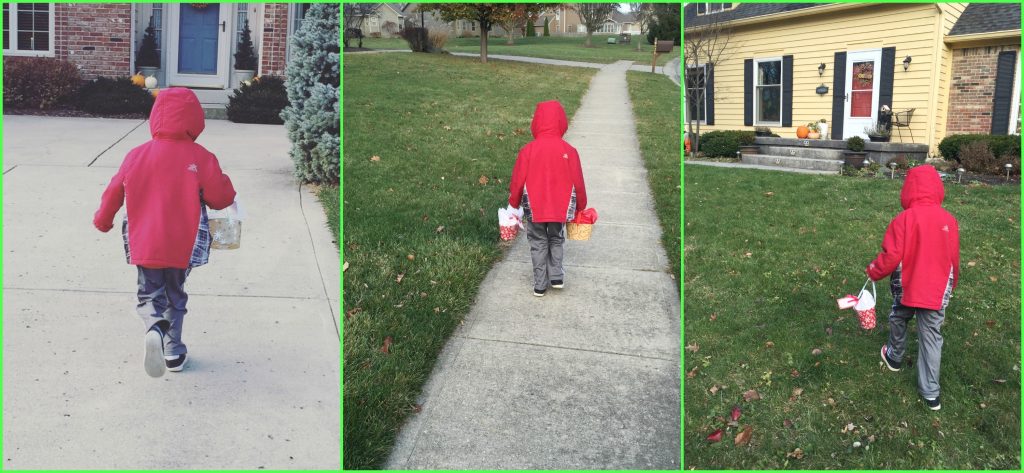 Get it on the fun this year and download your Betty Crocker coupon for great savings!  This coupon makes the Betty Crocker Cookie Mixes even a better deal than they already were!
Coupon Offer
Click here to save $0.50 when you buy ONE (1) Betty Crocker™ Cookie Mix.
Win It
We want to spread the cheer to our readers, even if you aren't in our neighborhood! One lucky reader will win $20 via your choice of Paypal or an Amazon Gift Card.  #SpreadTheCheer!