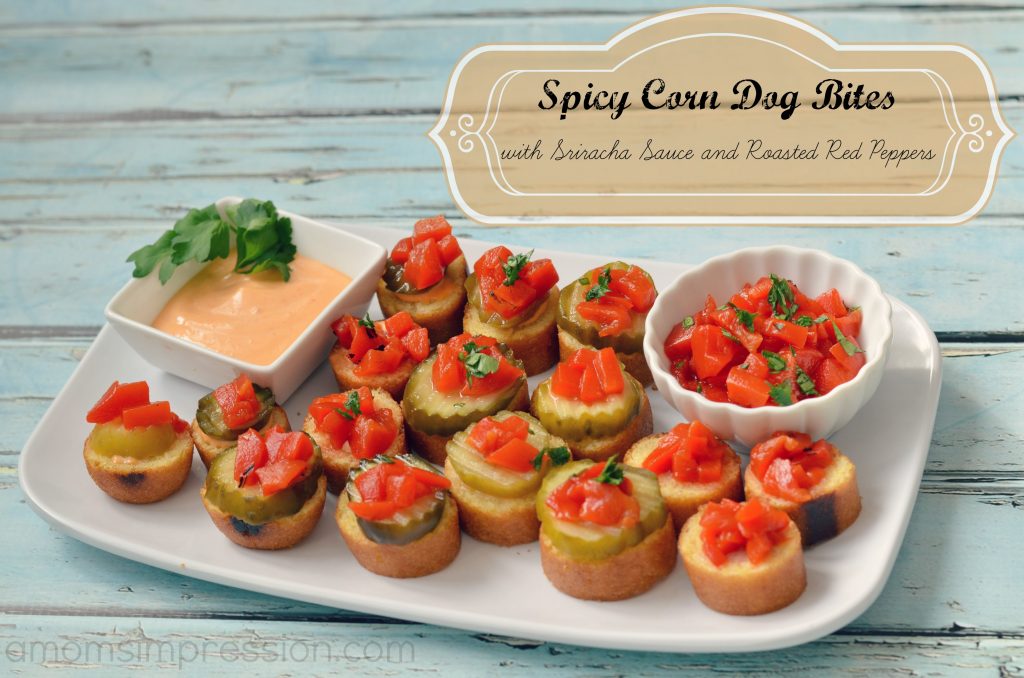 We have been doing a little  bit of entertaining this holiday season.  When we have people over, having quick snacks available for our guests is a must.  I love getting creative in the kitchen.  Creating new and fun snacks is what I love to do.  After a recent trip to Sam's Club where we purchased a very large box of Country Ribbon Corn Dogs, I knew I wanted to make something a little out of the box.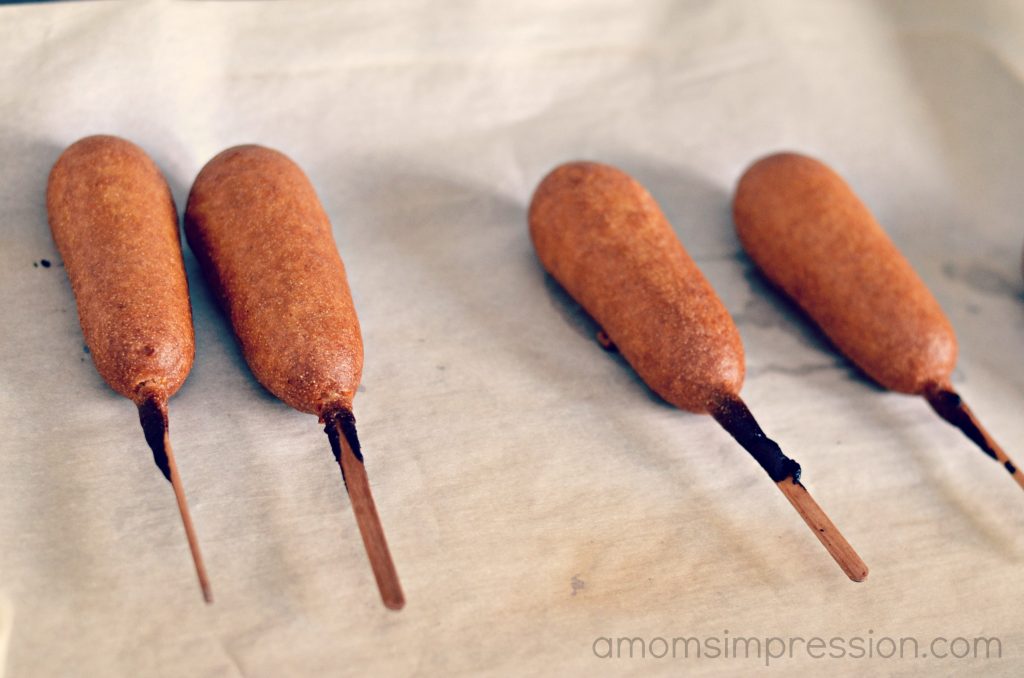 Corn dogs are a bit of a guilty pleasure for me, I love them!
To be completely honest, I can't take credit for this idea.  My husband thought it would be fun to use the corn dogs like we would a bruschetta.  He also came up with the idea of adding our favorite Sriracha sauce to the dish.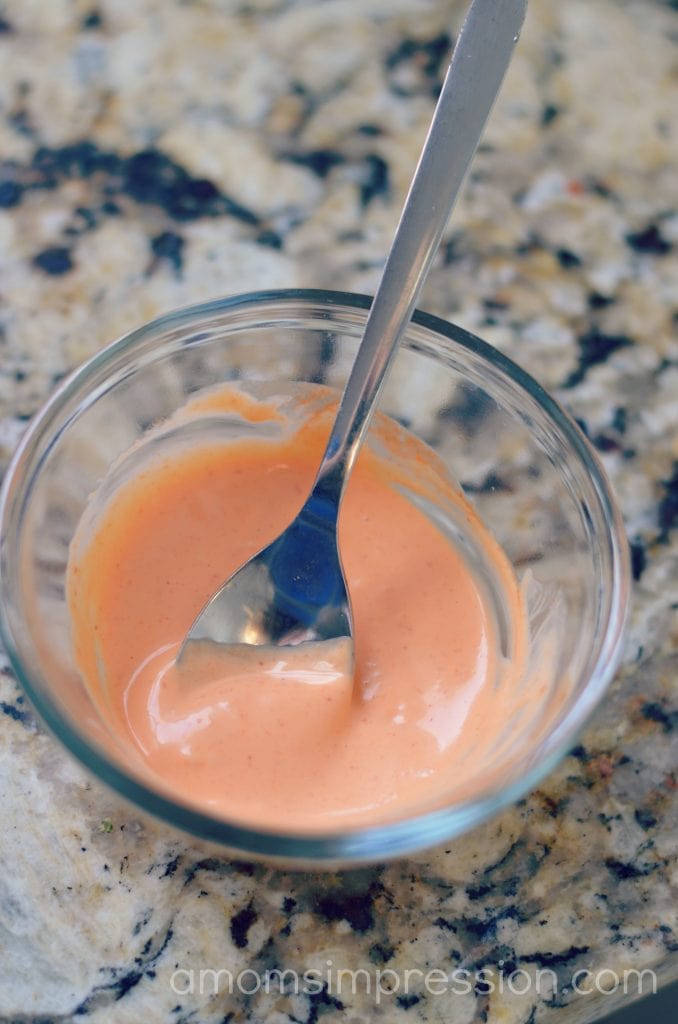 The Sriracha sauce is the key to the Spicy Corn Dog Bites!  Once you learn how to make this super, quick and easy sauce, you will start putting it on everything from shrimp to french fries.  You can easily adjust the spice level by adjusting the amount of Sriracha.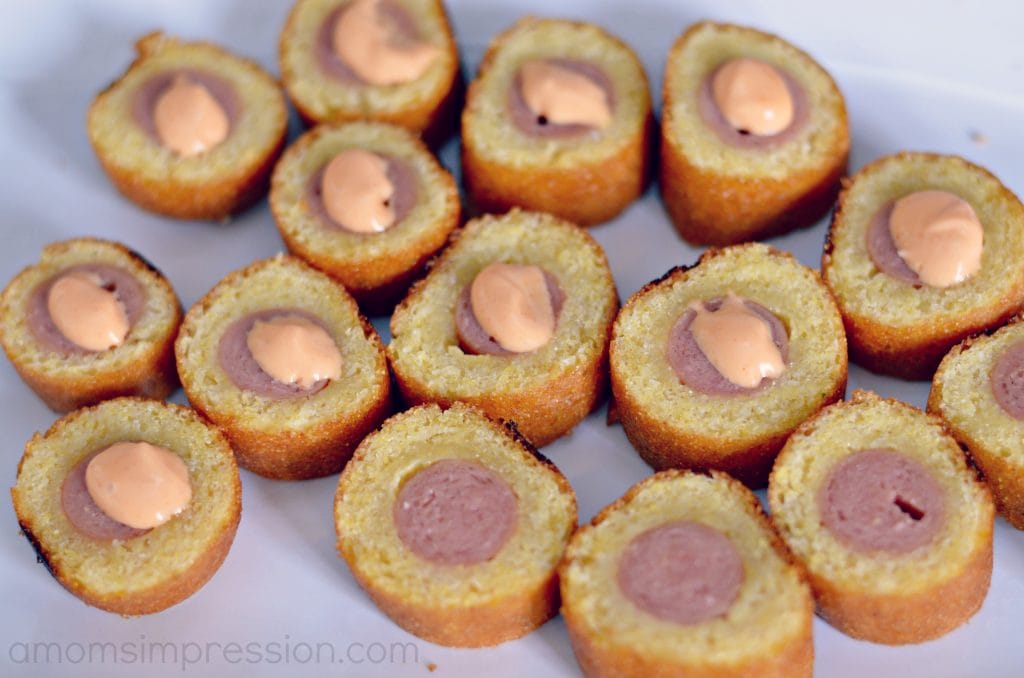 This recipe can also easily be adapted for the kids.  Instead of using the Sriracha sauce, replace it with ketchup.  I also kept the pickle chips off of some of them because my husband doesn't like pickles (hey, I guess he isn't perfect after all).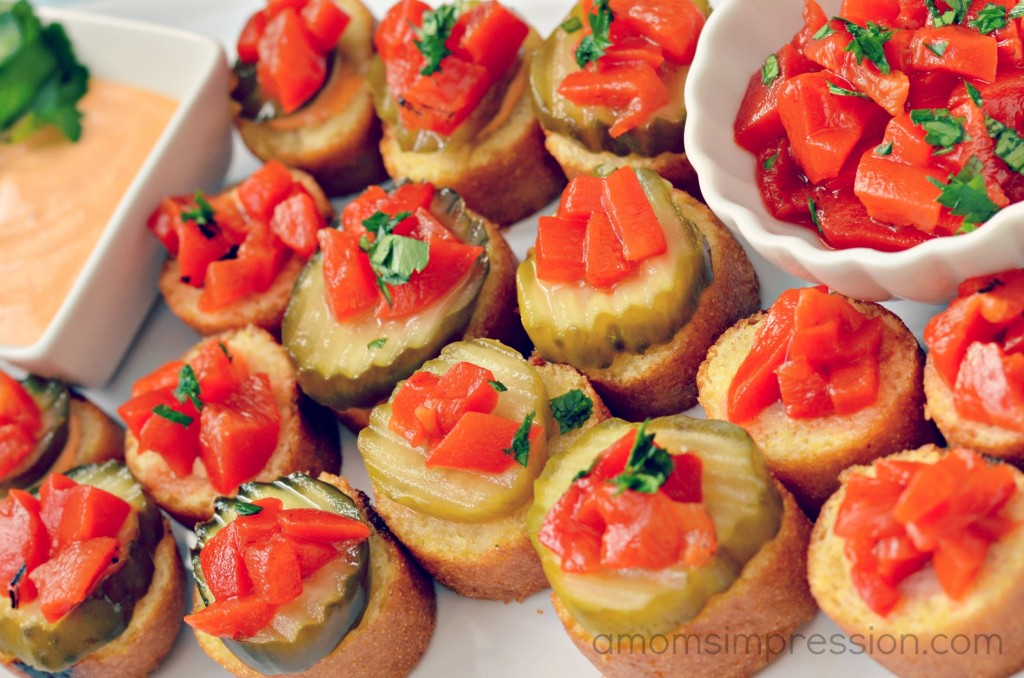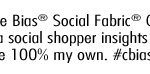 Spicy Corn Dog Bites with Sriracha Sauce and Roasted Red Peppers
A fun and creative appetizer perfect for children and adults using corn dogs.
Ingredients
Corn Dogs

prepared according to package directions cooled and sticks removed

Spicy Pickle Chips

Sriracha

Mayonnaise

Roasted Red Pepper

diced

Garlic powder

Salt

Italian Flat Leaf Parsley

for garnish
Instructions
Prepare Corn Dogs according to package directions.

While Corn Dogs are cooking, prepare your Sriracha Sauce by combining about 1/2 cup of mayonnaise with a tablespoon of Sriracha adjusting to your spice level.

Mix diced roasted red peppers with a pinch of Garlic powder and a pinch of salt.

After Corn Dogs have cooled and sticks have been removed, cut into 1/2 disks. Assemble your bites by layering a drop of Sriracha sauce, a pickle chip, and a little of the diced red pepper.

Serve with Sriracha Sauce and Roasted Red Pepper on the side.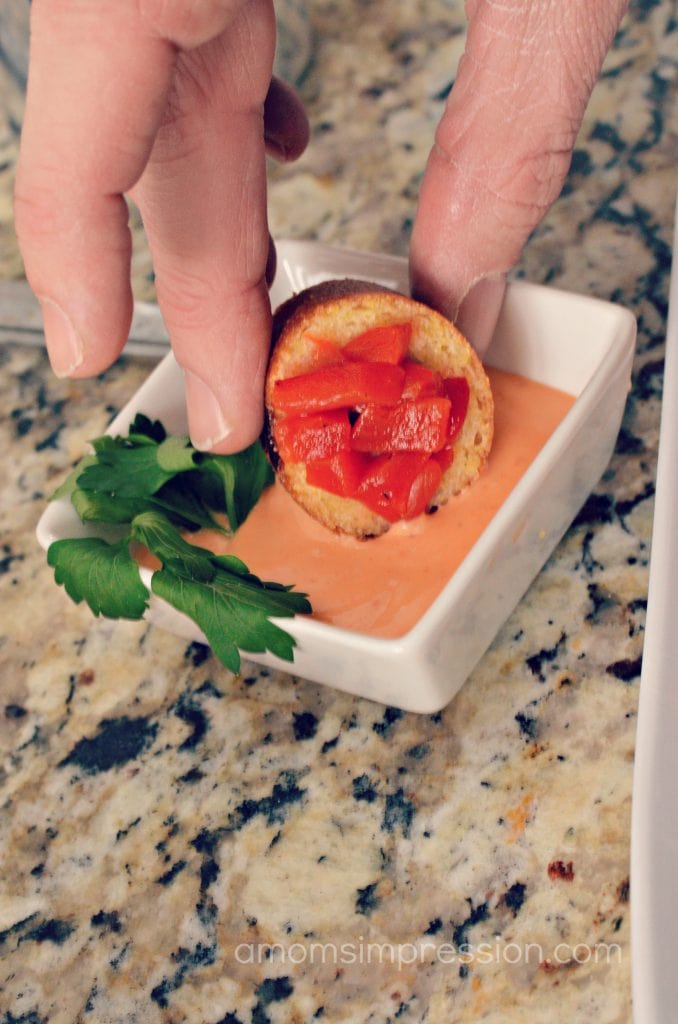 For those of us who can take the heat, adding a side of Sriracha sauce makes these tasty bites a little spicier.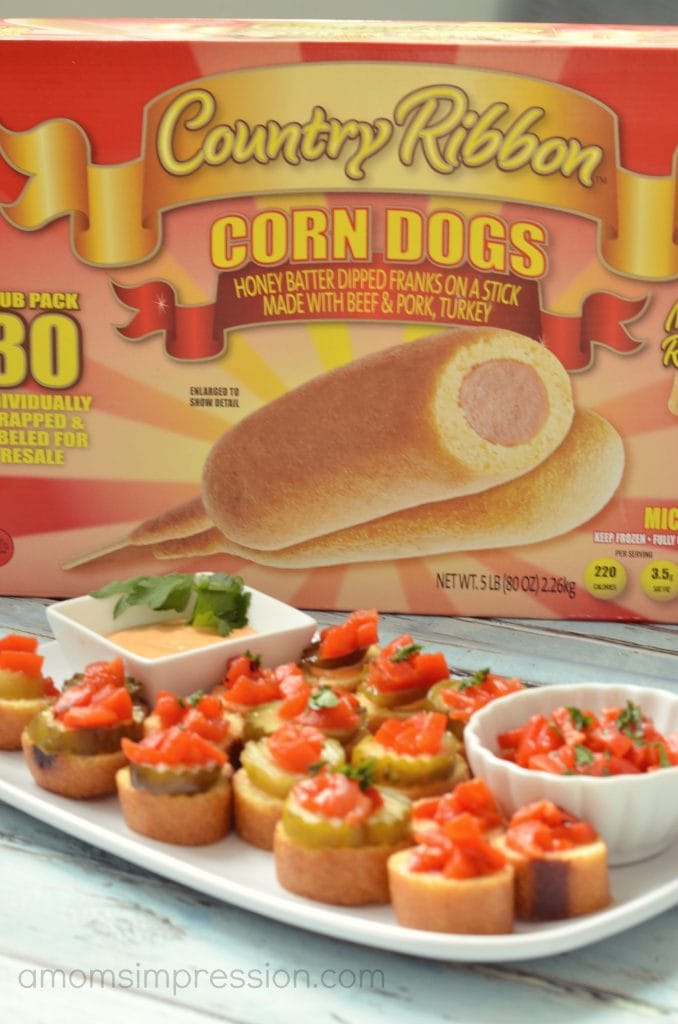 My husband was thrilled that his idea was a delicious one!  I was very happy with how they turned out.  The red pepper added just the right amount of sweetness, and the sauce didn't overpower the corn dog.  Overall, I will be making these a lot in the next few months.  Having individually wrapped packages of corn dogs in the freezer is very convenient for those nights with unexpected guests.  Most of the ingredients are staples that we have on hand all of the time.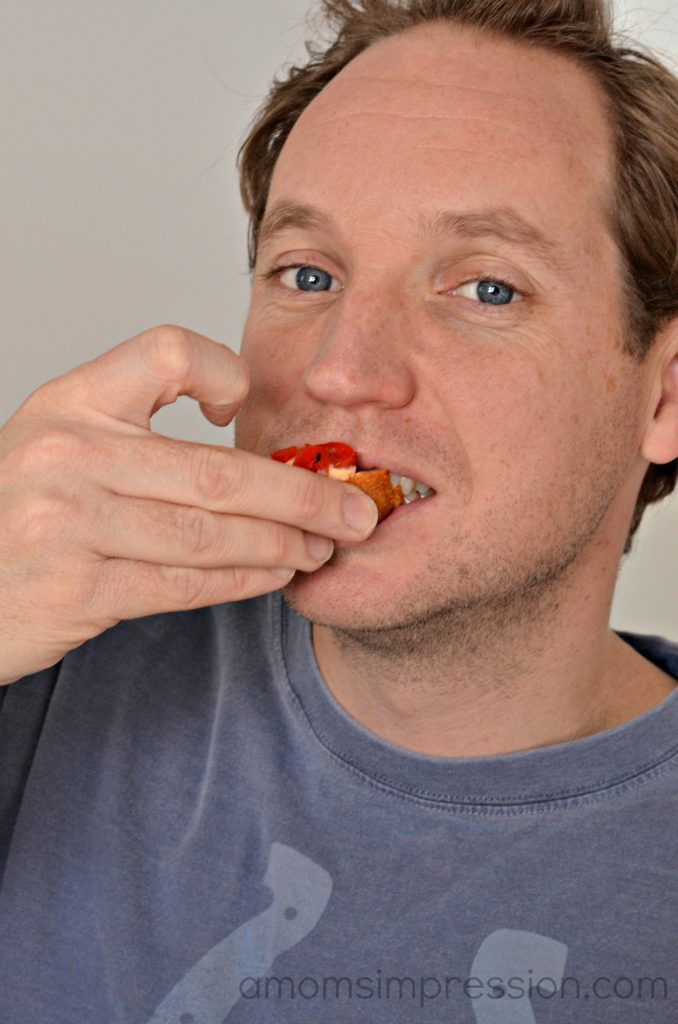 Look for Country Ribbon Corn Dogs at your local Sam's Club in the freezer aisle.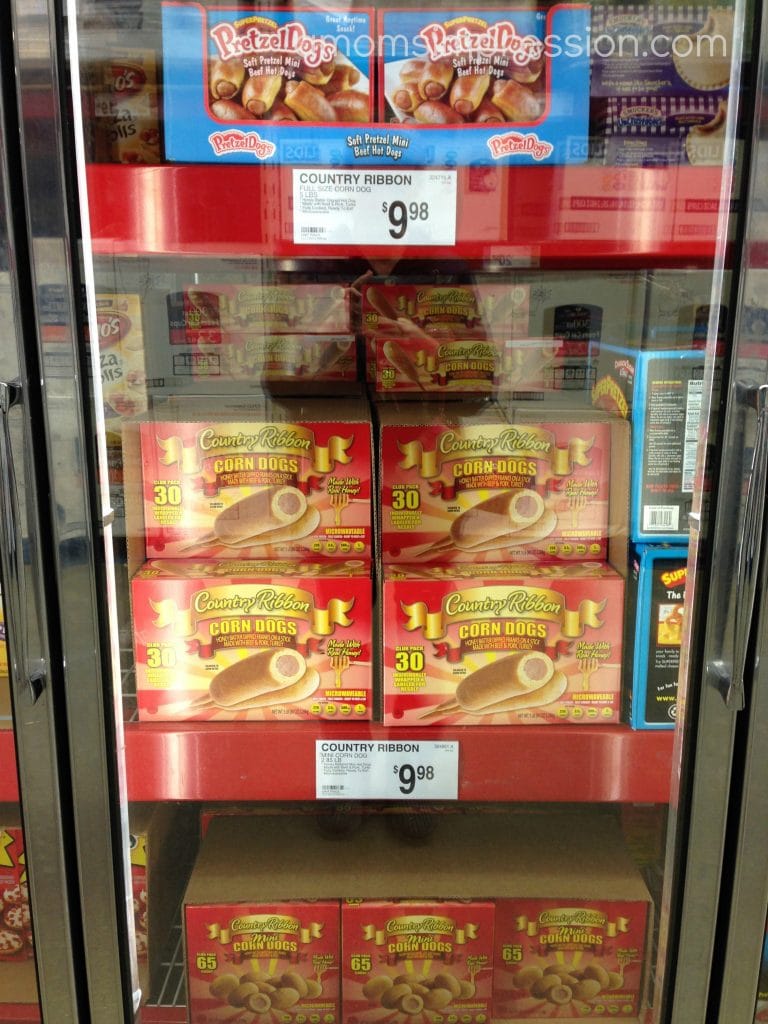 For more fun and creative recipes using corn dogs check out this Pinterest Board.