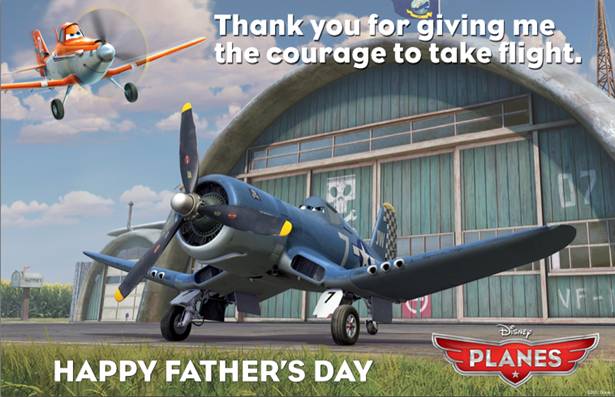 My husband and my son love making paper airplanes together. In fact, they are putting together a model airplane as we speak that they plan on launching one of these days.  I am so excited for the two of them to watch Disney's Planes in theaters this summer.  They are going to love it!  Until then I have some free Disney Planes activities for your kids to do with their dads this weekend.
Disney's PLANES releases in theaters everywhere on August 9th!
"Like" Disney's PLANES on Facebook: http://www.facebook.com/DisneyPlanes
 "Follow" Disney's PLANES on Twitter: https://twitter.com/DisneyPictures
 Visit the website: www.disney.com/Planes
What are you looking forward to do this summer with your kids?