Life has gotten extremely busy over the past few years. As soon as school started back up, I knew I needed to find some quick, easy meals to have available during the week. I found this one awhile back , adapted it and use it frequently. It is that good. The icing on the cake with this recipe is that it is super inexpensive! I made this meal for about $1.50. Yes, you heard me right, I made it for under $2! Most of these ingredients I already had in the pantry.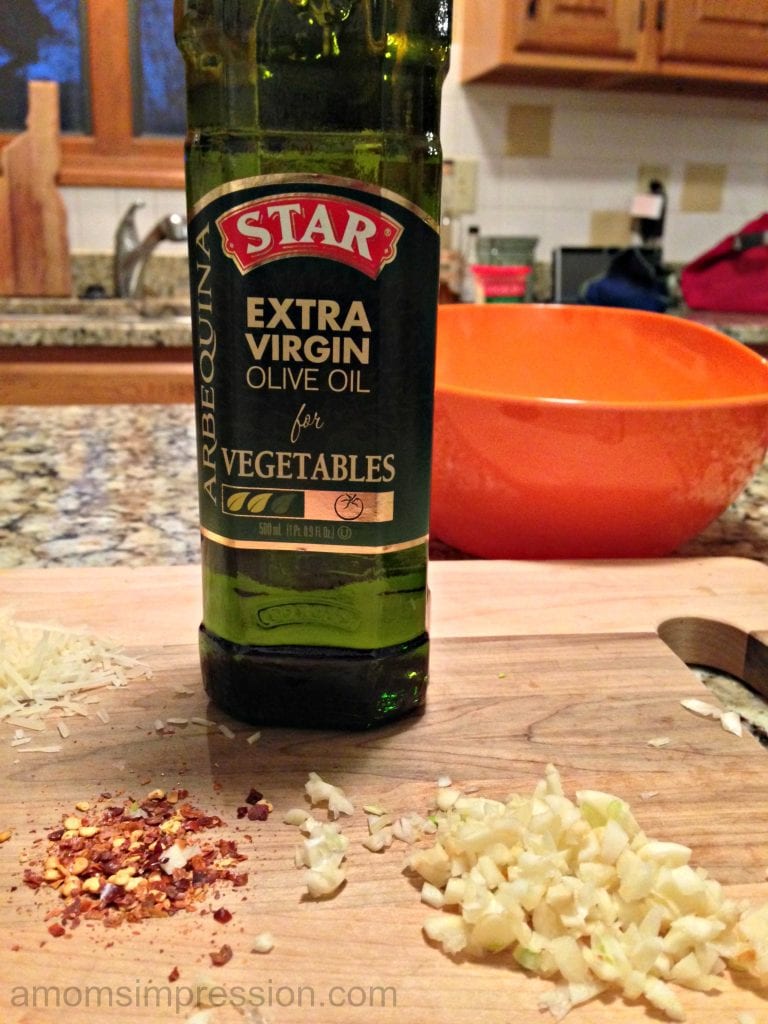 The star of this show is Star Arbequina Extra Virgin Olive Oil. This recipe only has 5 ingredients so each one needs to be high quality and fresh. When I went shopping at Walmart, I painstakingly checked out all of the olive oils that they had in stock. My eyes immediately went to the STAR Usage Pairings Olive Oils on the top shelf.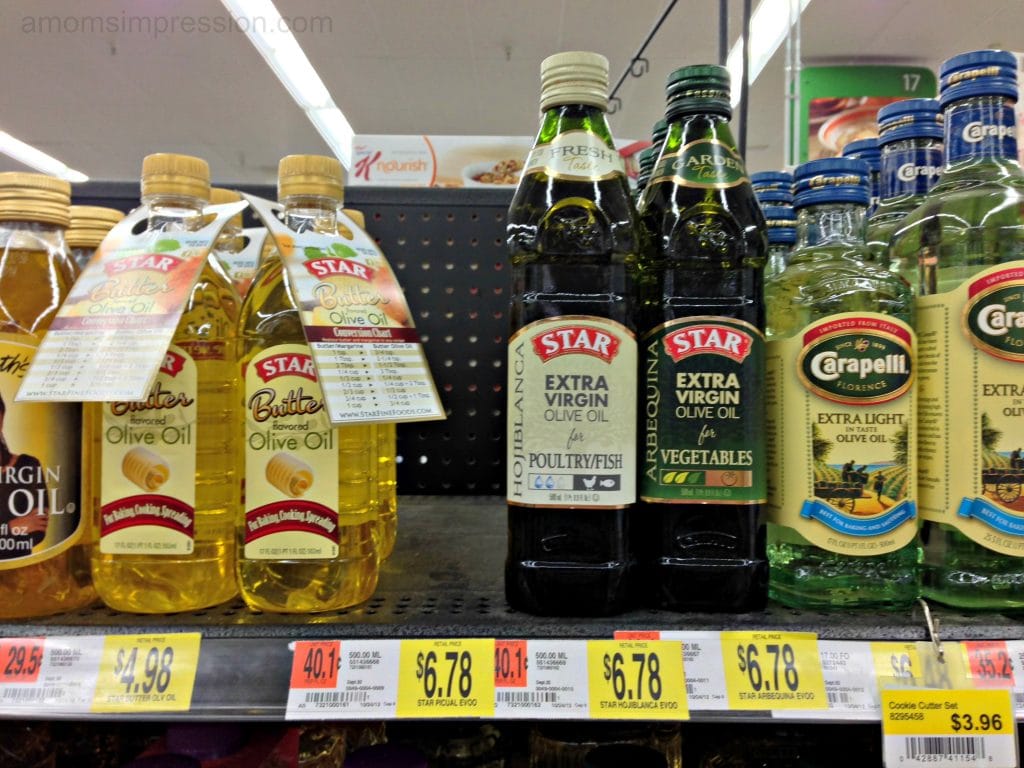 STAR Usage Pairings Olive Oil comes in three different varieties to highlight your favorite dish. STAR Hojiblanca pairs nicely with poultry and fish, STAR Picual uses unblended extra virgin olive oil and is ideal for beef (this one is not pictured, it looks like it was sold out at my store), and STAR Arbequina that highlights vegetables.
For this recipe I used STAR Arbequina Olive Oil because it contains hints of almond that is perfect for this simple pasta dish.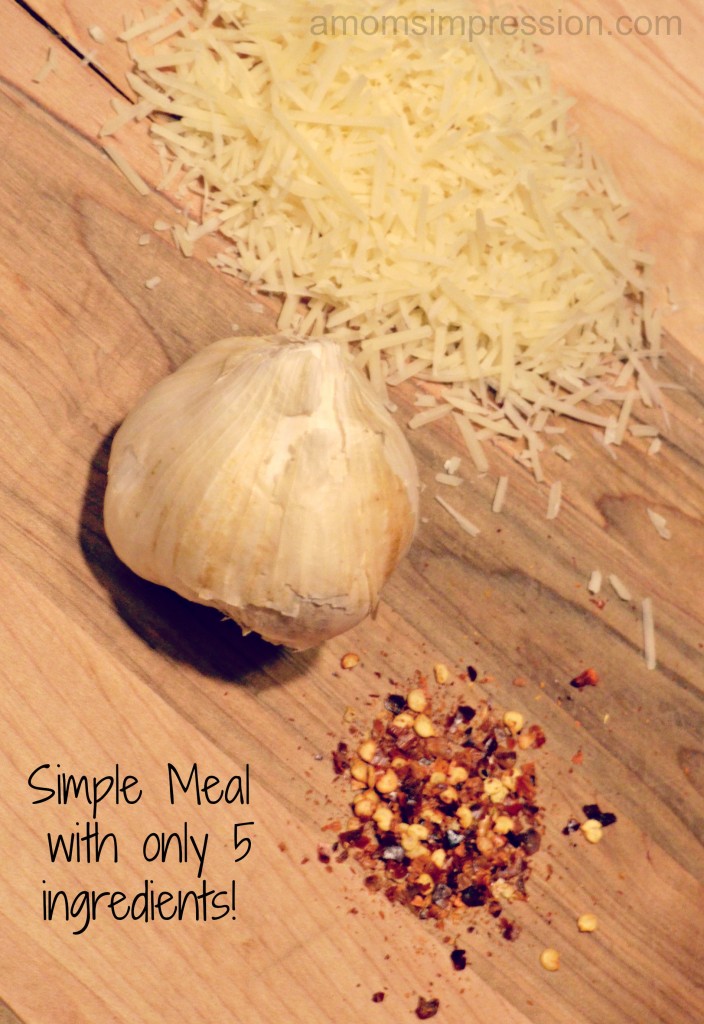 You will be amazed at how much flavor these 5 ingredients will bring to the dish.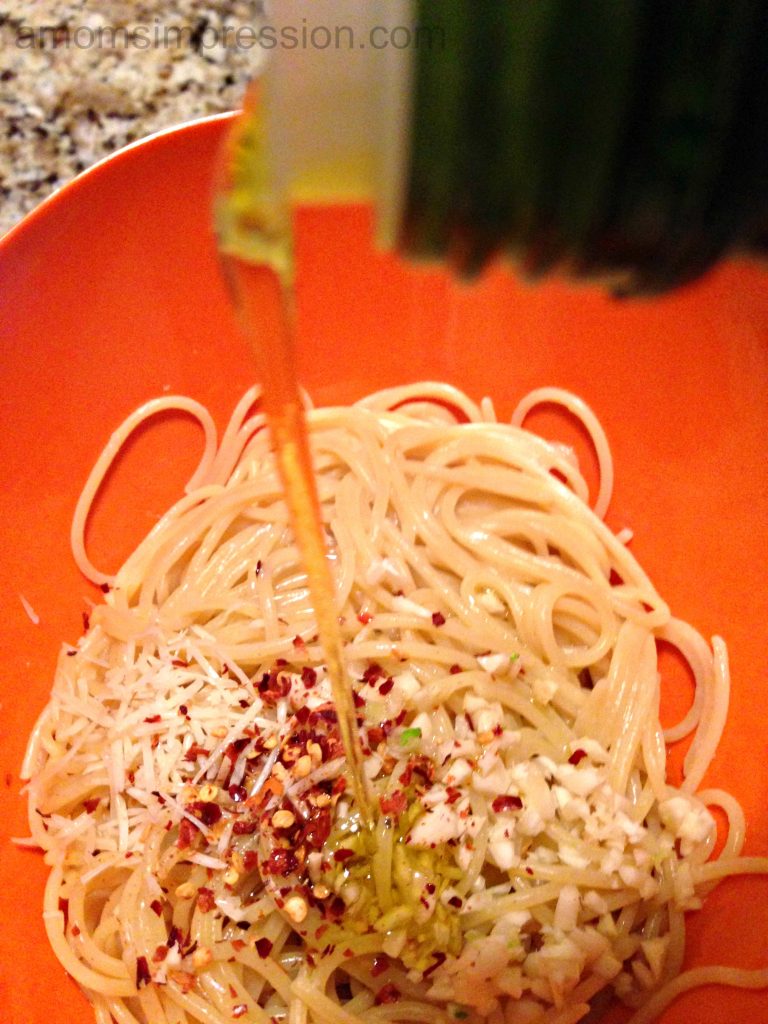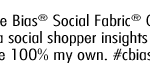 Spaghetti with Garlic, Chili Flakes, Olive Oil and Parmesan
A simple, yet delicious pasta made with 5 ingredients.
Ingredients
8

oz

Spaghetti

3

Cloves

Garlic

minced

2-3

teaspoons

Chili Flakes

1/4

cup

Star Arbequina Extra Virgin Olive Oil

2

tablespoons

shredded Parmesan Cheese
Instructions
Cook spaghetti according to package directions to al dente. Make sure that you do not overcook the noodles.

When the past is finished, drain and pour into a medium serving dish. Add garlic, chili flakes, and olive oil. Mix well.

Top with parmesan and serve!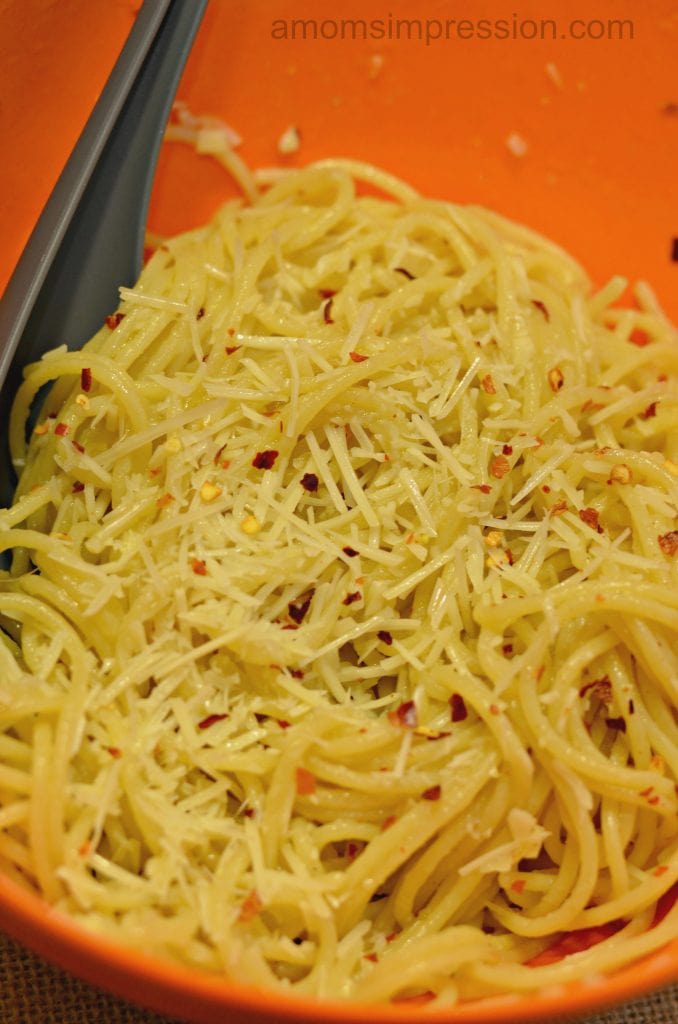 I can't tell you how big of a lifesaver this recipe has been. I have adapted it to add chicken and all kinds of vegetables when they are available, it is very versatile.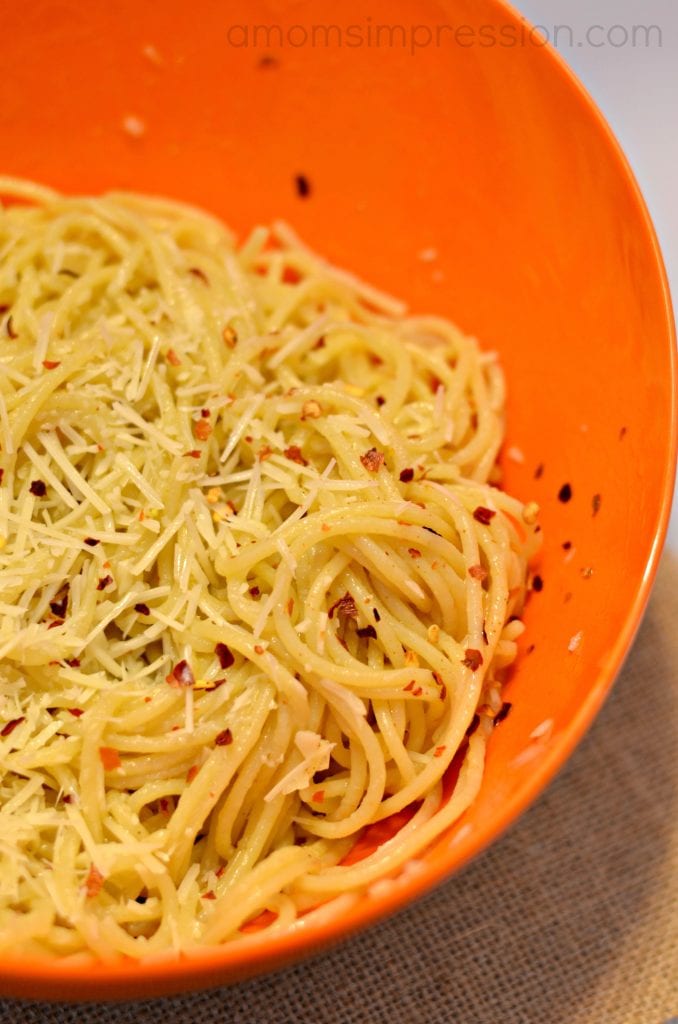 For more delicious recipes using STAR Olive Oils, be sure to visit them on Twitter and Pinterest. There is a giveaway going on right now for a complete set of STAR Olive Oils by liking their Facebook page.
Check out this Pinterest Board for even more Olive Oil Inspired Dishes: