I'm sharing CURAD® in my life as part of a sponsored series for Socialstars™ #CURAD #SoothePlus
The sun is shining, the pool is open, and school is out!  Summer is in full gear here in Indiana and I am sure you can relate.  So far this summer we have been on a couple road trips, visited a water park/amusement park, played with our neighbors, and have frequently visited the neighborhood pool. I love the relaxed atmosphere this time of year.  The hustle and bustle of life seems to slow down a little bit and I find myself relaxing more often. Sometimes I even get a few minutes to pull out a book and enjoy a good read on the screened-in porch.  Summer is fantastic!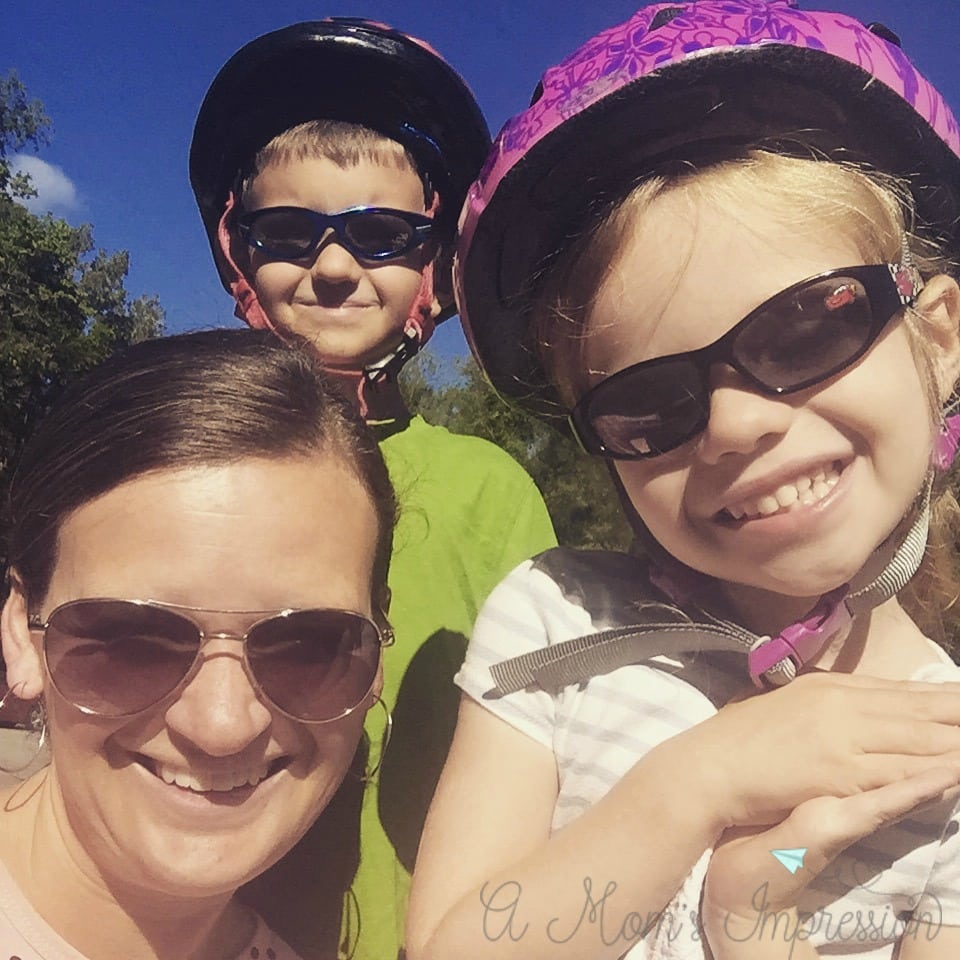 Our family loves to be active and we find ourselves riding bikes, going for walks, and playing outdoors as often as we can.  Caroline has really been into riding her scooter around.  She is getting pretty fast at it and can even take her little purse with her as she rides!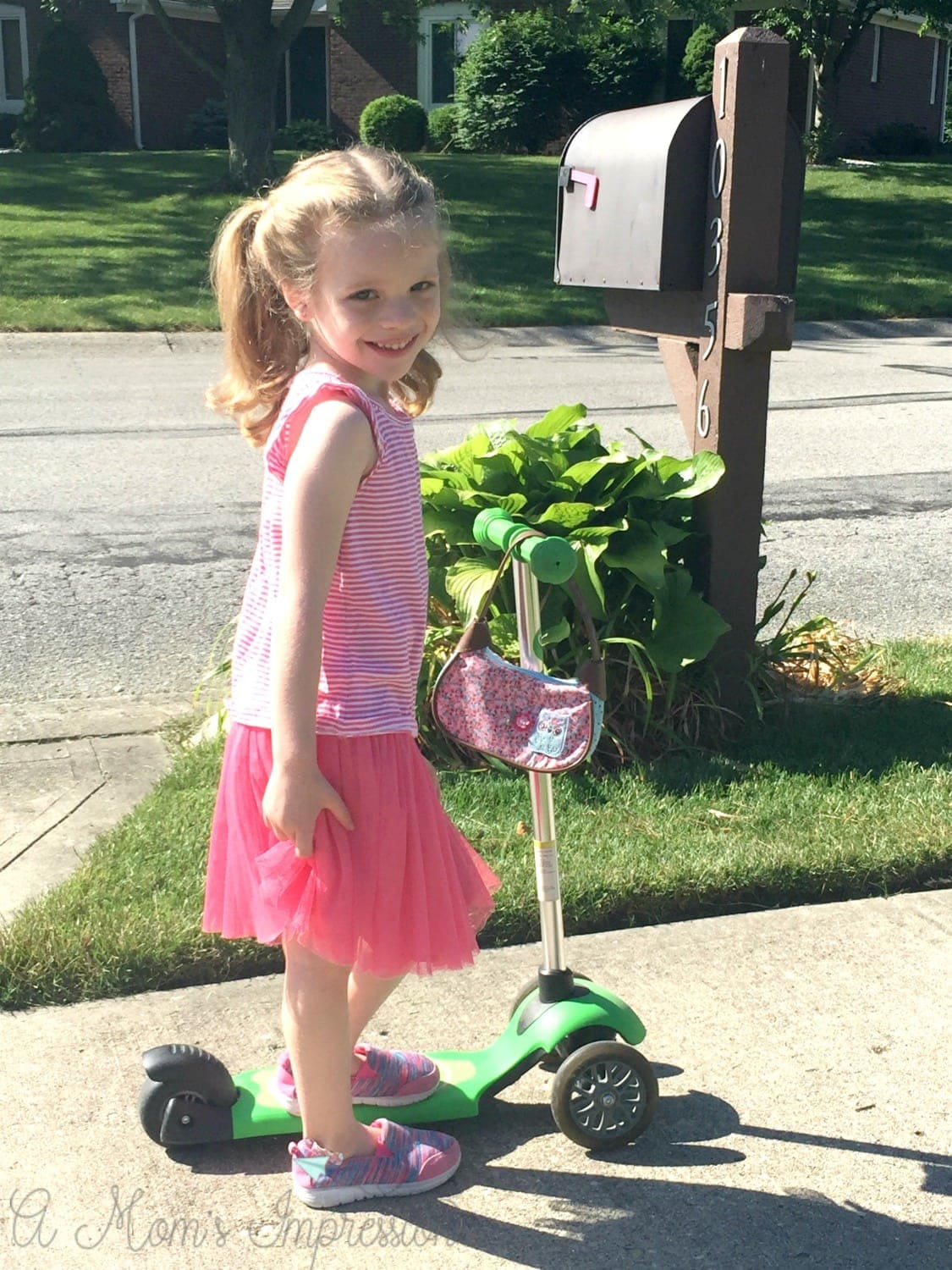 It is adorable!
It's hard to believe that something this cute could cause such pain.  She forgot to put her scooter away the other night and her daddy tripped over it and broke one of his toes.  Well, we are pretty sure it's broken.  Luckily we had the new CURAD® SoothePlus™ Medium Rolled Gauze on hand to help wrap it up and help the healing process. The CURAD® SoothePlus™  line of products are infused with naturally soothing ARM & HAMMER™ Baking Soda to help eliminate bacterial odors.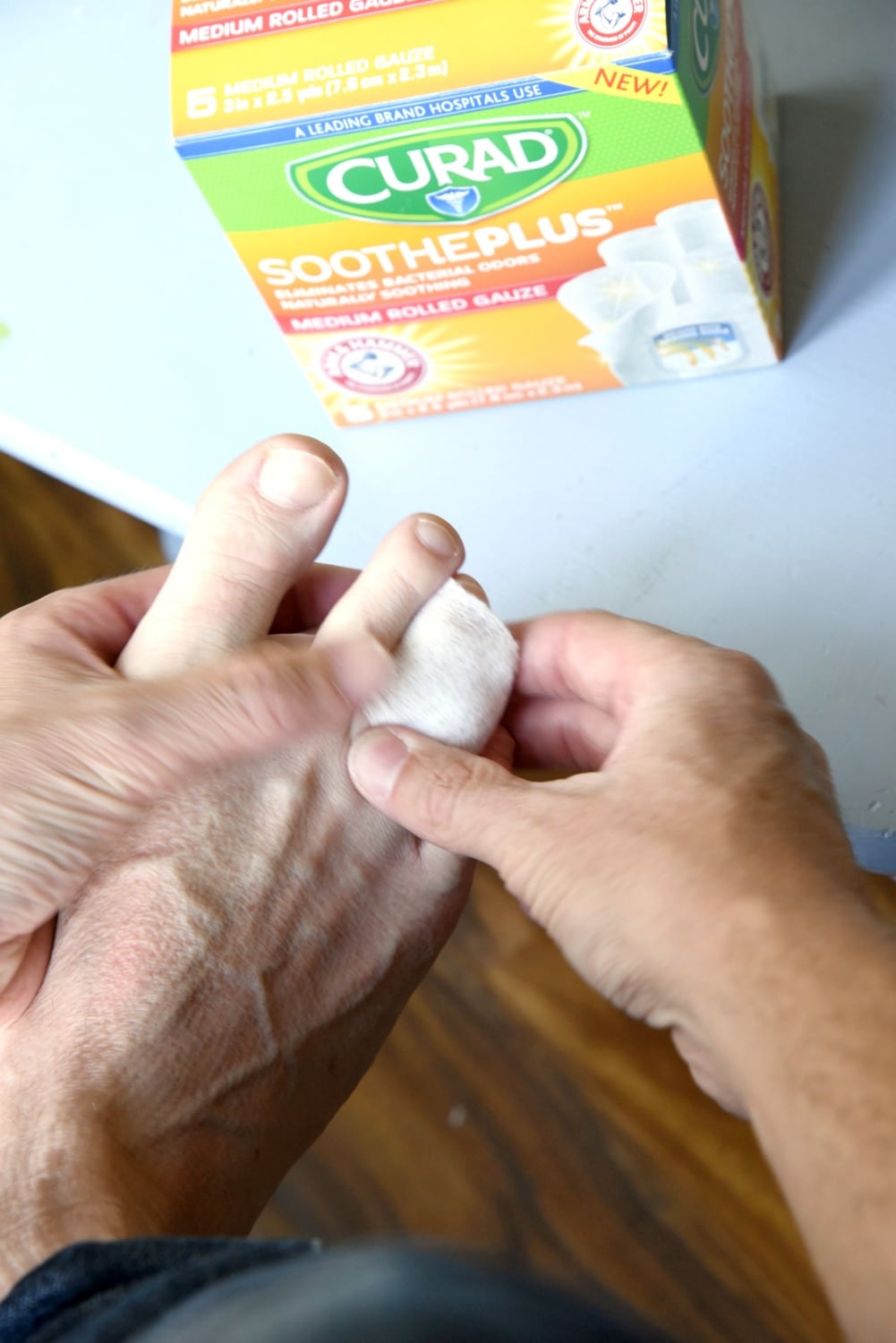 Having gauze and bandages on hand is essential.  You never know when you are going to need to wrap a toe or bandage a skinned knee after a fall on the bike. I take them along in Jonah's soccer bag as well just as a percaution.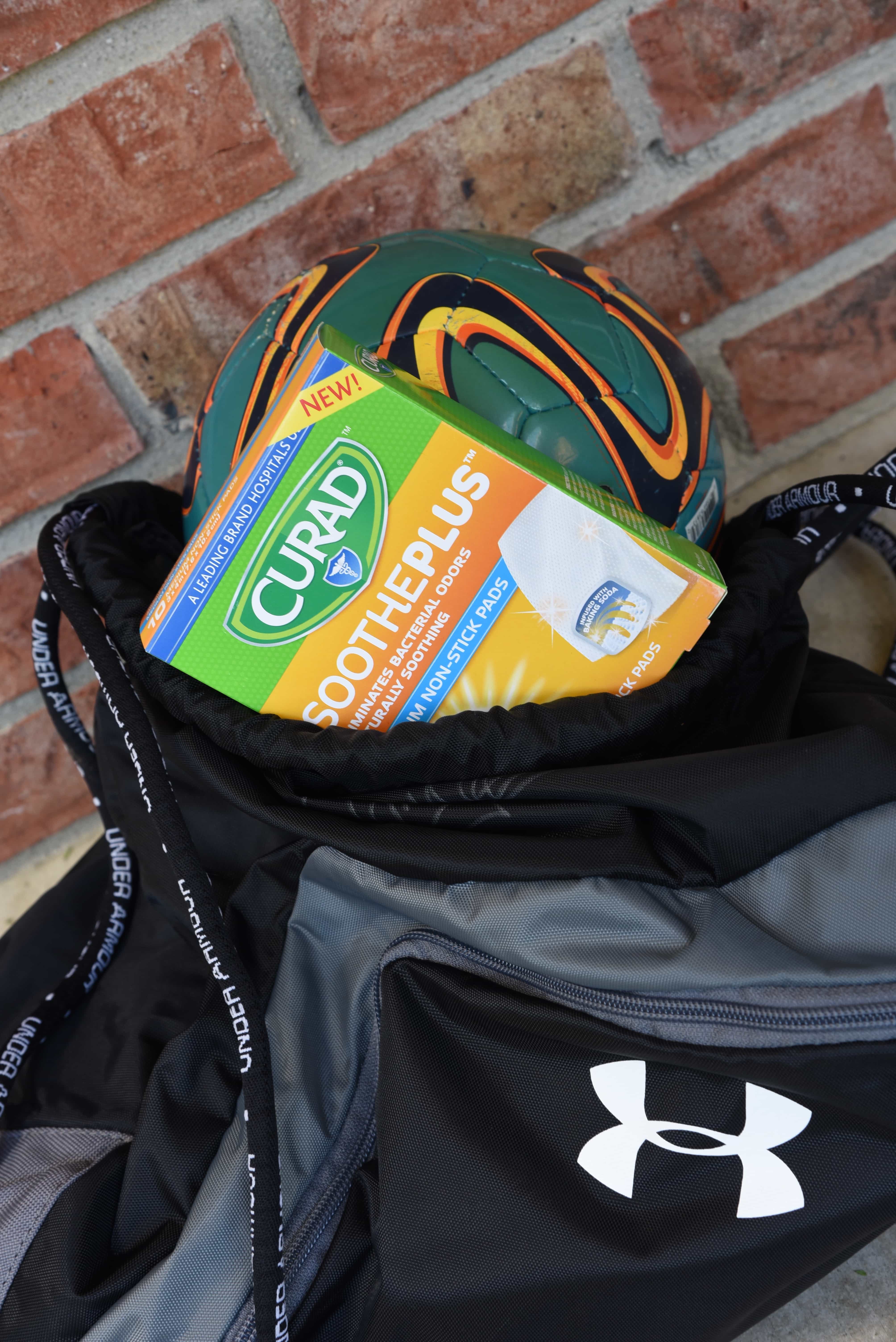 Taking care of humans is a huge task and there are often bumps and bruises along the way. When the kids fall at soccer or gymnastics and need a bandage, or when mom and dad trip over a scooter left out in the garage we know that CURAD® is there. From bandages and gauze to specialty first aid products, CURAD® enables you to provide your loved ones with the best care possible. When life needs advanced healing call on the brand that is Hospital Approved. Life Tested™.