This new duo of headphones from Sony gives you premium sound, noise cancelling technology and tons of cools smart controls all in a completely wireless package. They are the perfect set to
travel with this holiday
season!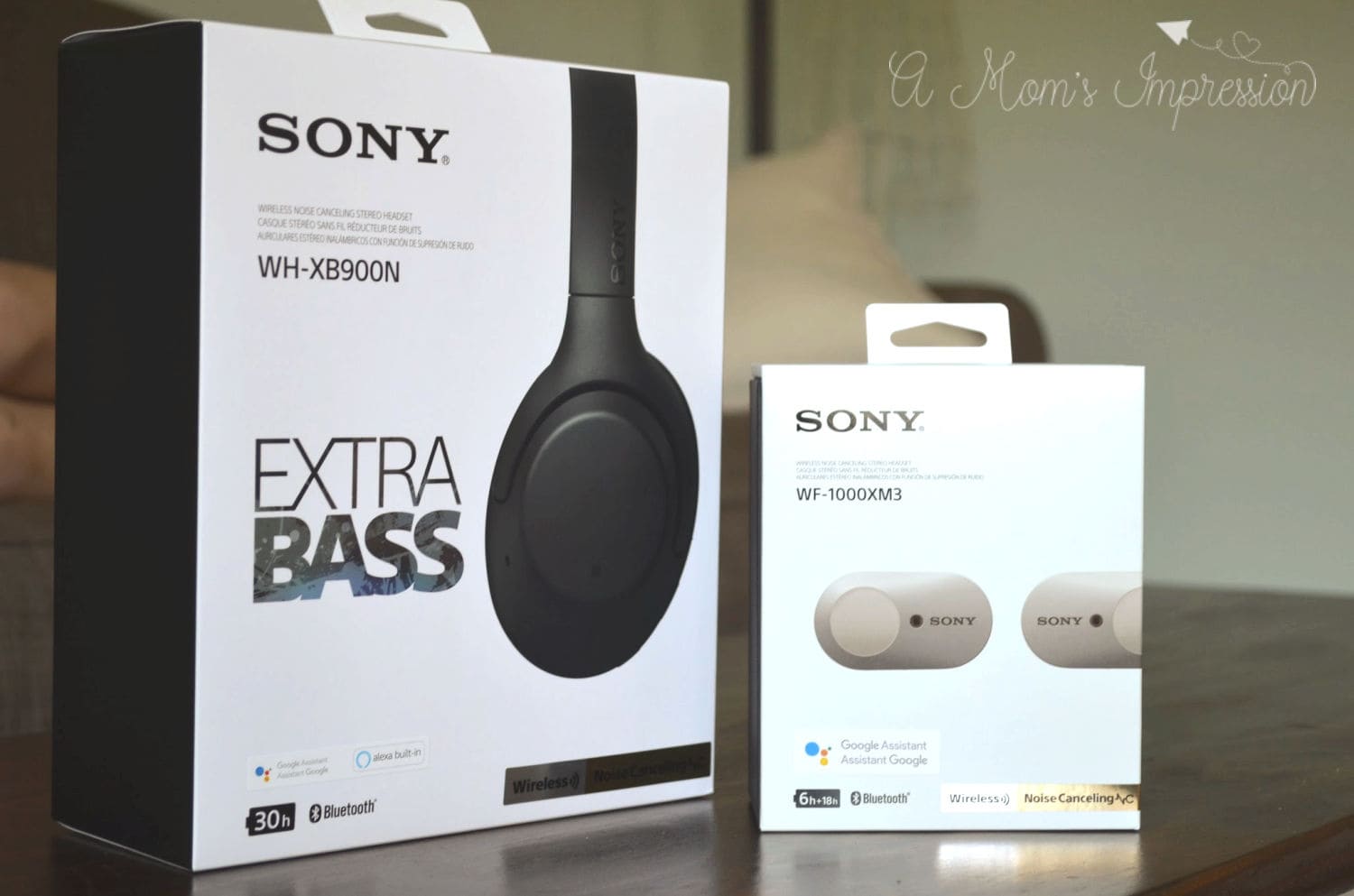 Thank you to Best Buy for sponsoring this post.
A couple of weeks ago, I was on a plane flight coming home from Los Angeles. I booted up my tablet, joined the airline's wifi and began to stream a movie I've been meaning to watch but just haven't had the time. These days, this is one of the best parts of flying, right? Catching up on those shows and movies at 30,000 feet?
I plugged in my headphones and pressed play. But, I just couldn't get into the plot. I was sitting fairly close to the wings of the plane (and, therefore, the engines) and there was a younger child behind me babbling endlessly. My headphones just couldn't compete with the conflicting noises. It was frustrating. I turned on the closed captions and did the best I could to focus on my show. But, it was then and there, that I decided that I needed noise-cancelling headphones.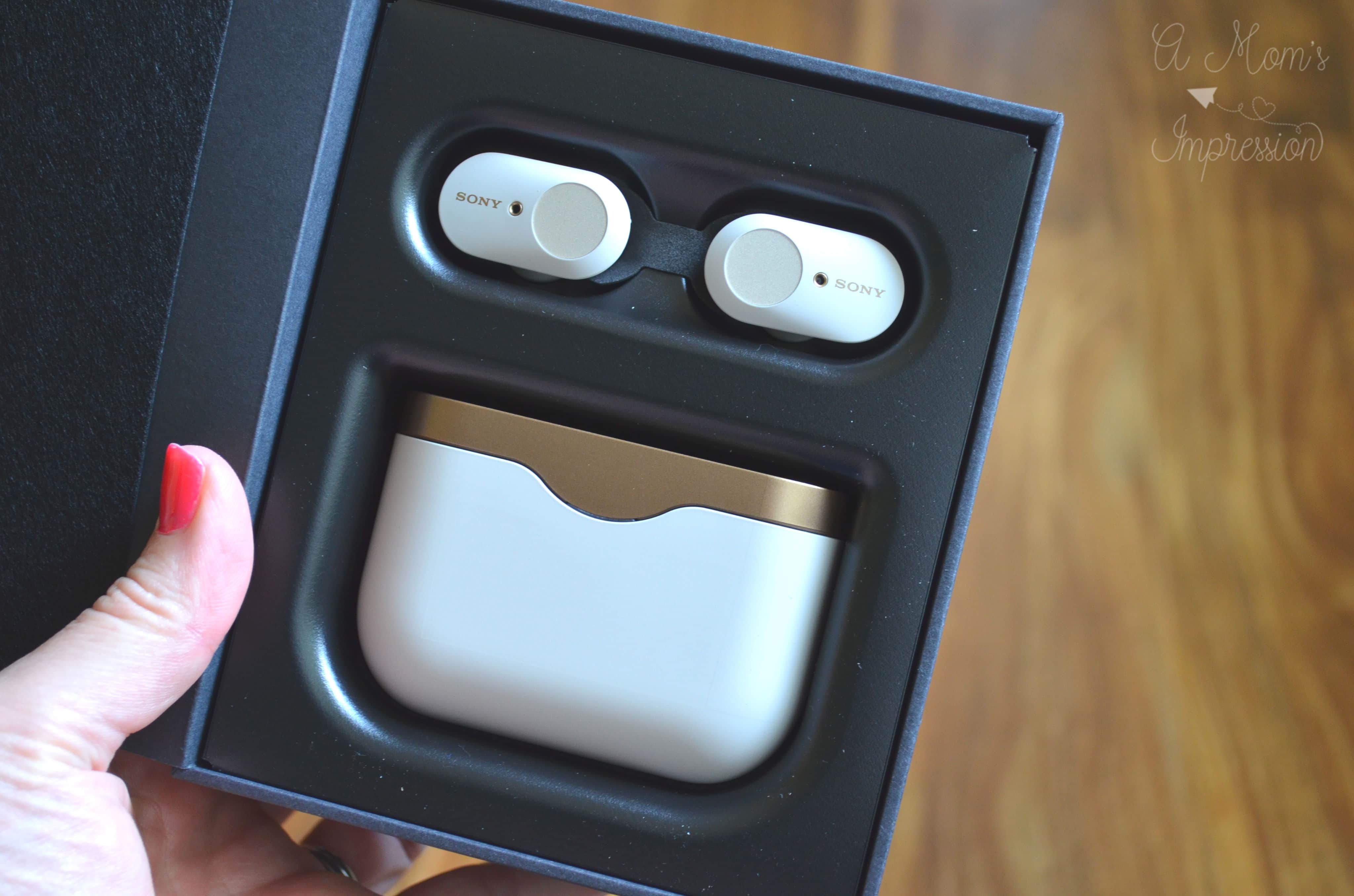 I had obviously heard of noise-cancelling headphones, but hadn't really thought too much about them. I wasn't sure when I would ever need them. Fast forward a couple of days later and here I am at the gym on the stair stepper. A pair of woman were working out next to me and they were talking NONSTOP! Once again, my headphones couldn't compete with the gym music, the sounds of the weight room and the gabby girls next door. I couldn't hear my podcast and finally just gave up. Yep, time to try out noise-cancelling headphones.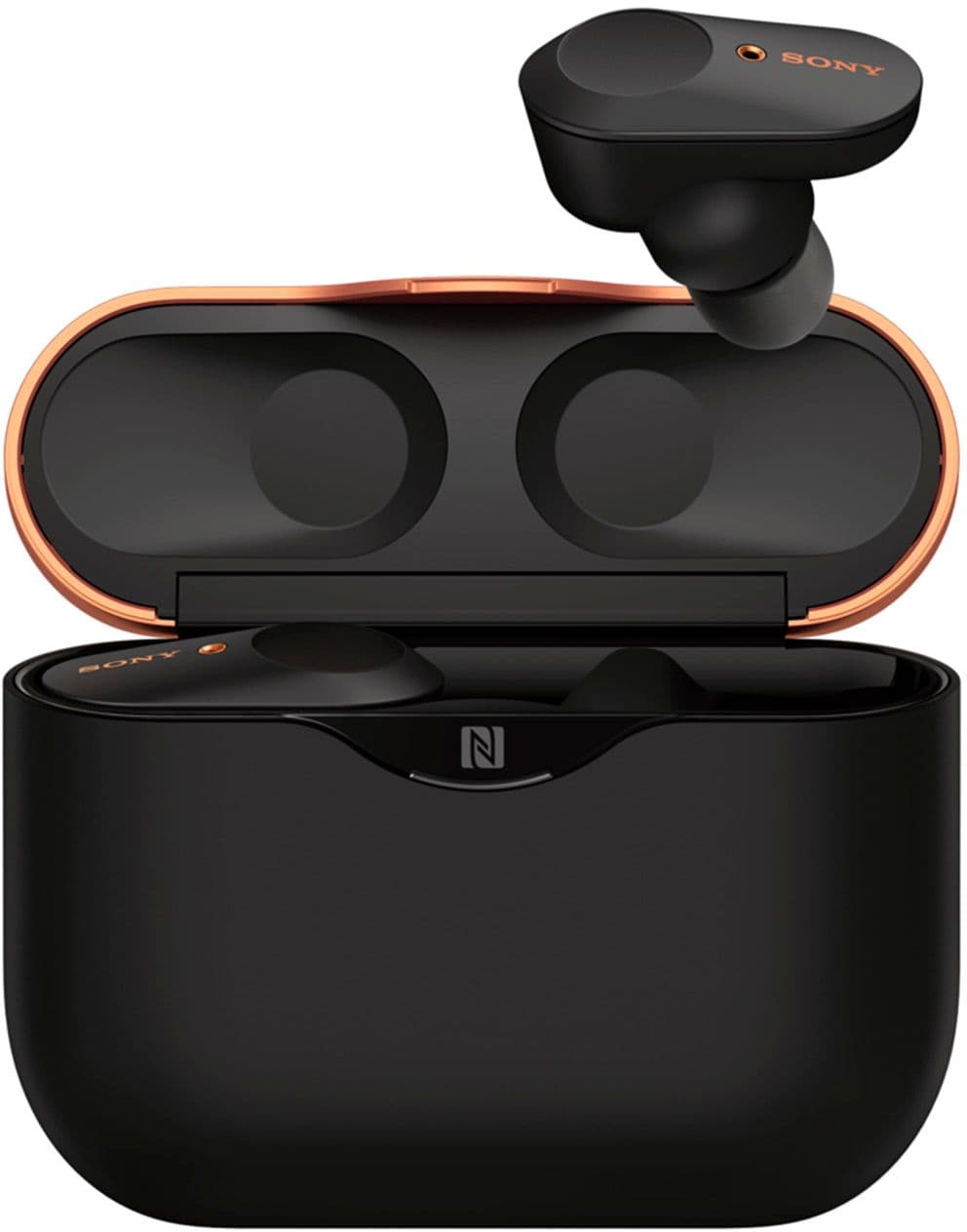 The first thing about these sleek looking headphones that jumped out at me is that they came with a really cool looking hard case. This is probably my favorite feature about them. The headphones themselves have about a 6 hour battery life, but the case itself has a rechargeable battery that hold another 18 hours of life. So, if your headphones are getting low on juice, you can simply put them in the case to recharge on-the-go! Just 10 minutes of recharging can equal 90 more minutes of battery life! This is a fantastic idea contained in a really cool and user-friendly design. So, all together, you can have 24 total hours of battery life per charge.
These over-the-ear headphones provide added comfort and a slightly longer battery life than their counterparts. These headphones feel more secure on me and definitely more comfortable. They also have an extra bass setting for those times that you really need to jam out. Just like the in-ear headphones, they are completely wireless and are easily paired with your bluetooth compatible device. With 30 hours of battery life, they will definitely do everything you need them to no matter how long your day lasts!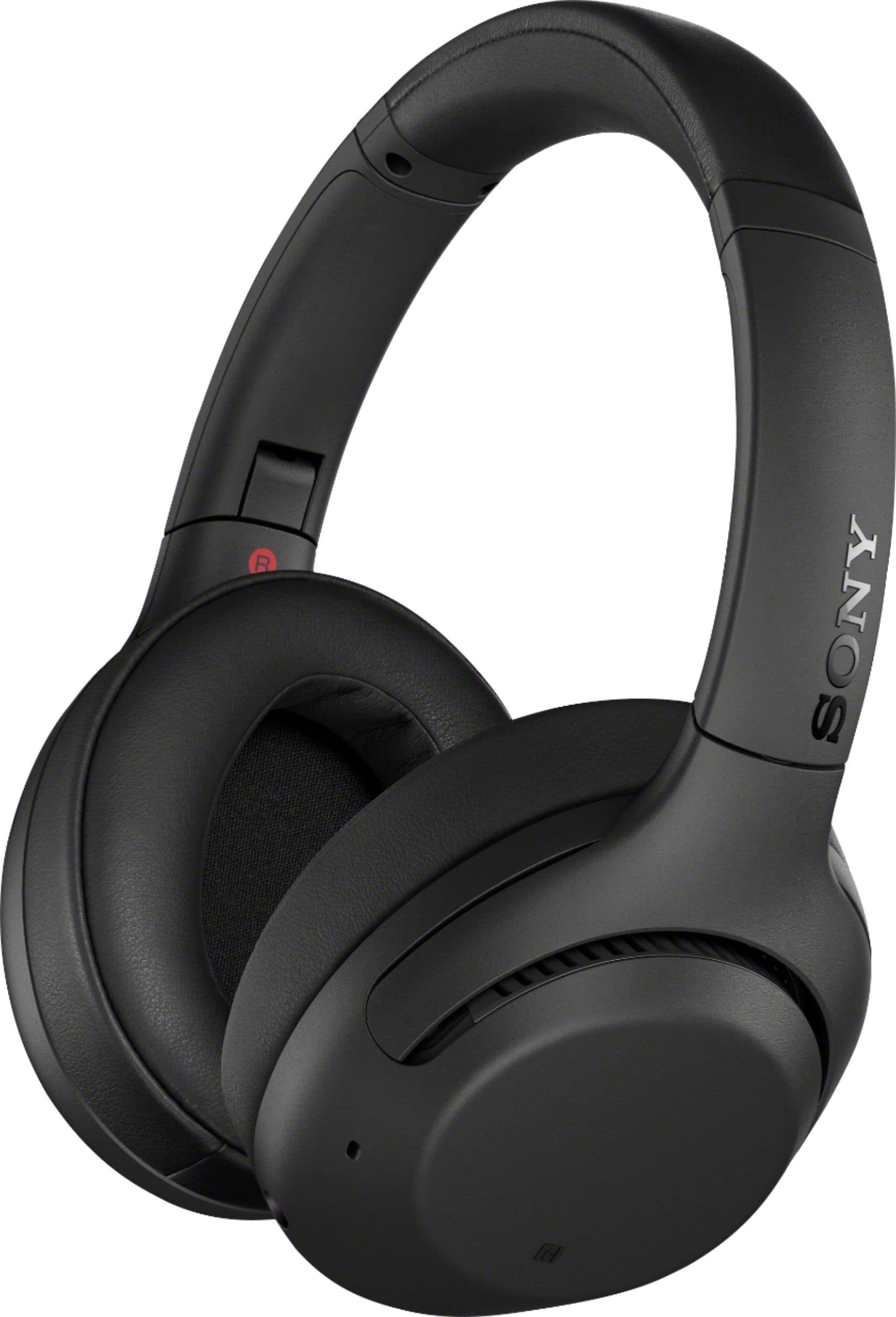 But how do the headphones actually work? The word I would use to describe them best is: smart. Seriously, these are really smart headphones.
Touch Pad Controls
They feature touchpad controls that enable you to adjust several features. This includes toggling the noise-canceling technology and the quick attention mode. By simply tapping the left headphone, you can engage noise-cancelling or ambient sounds mode. But by tapping and holding, you can activate quick attention mode to join conversations without even having to take them out of your ear!
You can also use the touchpad on the right headphone to play, pause and repeat songs. Also, tap and hold the right headphone to turn on in your smart phone's voice assistant or google assistant. They have a built-in microphone for phone conversations or for engaging your smart device.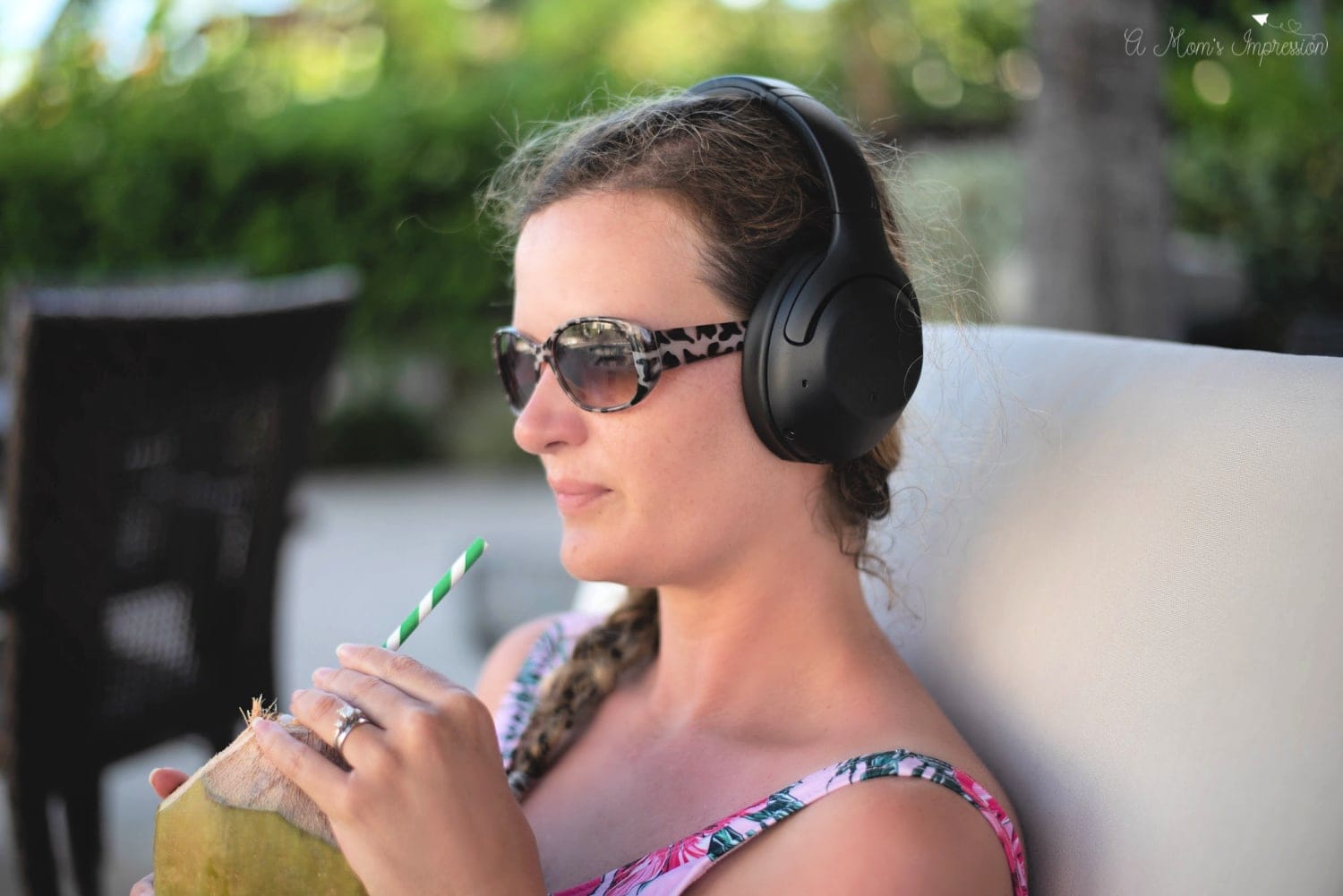 Other Smart Features
First of all, to access a lot of the headphone's features, I would definitely download the app for your smart phone. From there, the user-friendly enables you to toggle and tweek a lot of the settings to make your headphones ideal for any situation you may be in. From the app, you can adjust the equalizer settings, toggle ambient sound control, check battery levels, and change the functions of your touchpads. With the XB900N, you can adjust that extra bass as needed.
These headphones can also sense your movement, and adjust the ambient sound control accordingly. The in-ear versions know when they have been taken out of the ear and will automatically pause the action until you put them back in your ear. Then they will resume whatever you are listening to.
My Review Of Both Headphones
I've had to opportunity to try out both headphones in several different settings. At the end of the day, they both offer fantastic sound, long battery life and really cool, intuitive features.
I have extremely small ear canals. So, despite the fact that the in-ears came with assorted sizes of earbuds, even the smallest one had trouble staying in my ear. It actually fell out once at the gym. But, like I said, I have freakishly small ears, so that may be a problem only for me. I do LOVE the rechargeable case the in-ears come in.
The over-the-ear version is a lot more comfortable and feels a lot more secure on me. But, they come with a bulkier size and only a soft "bag" to store them in. I used these throughout our last trip to Turks and Caicos and they were amazing. I mean who doesn't like sitting by the pool, relaxing with their favorite music sipping on a fresh coconut?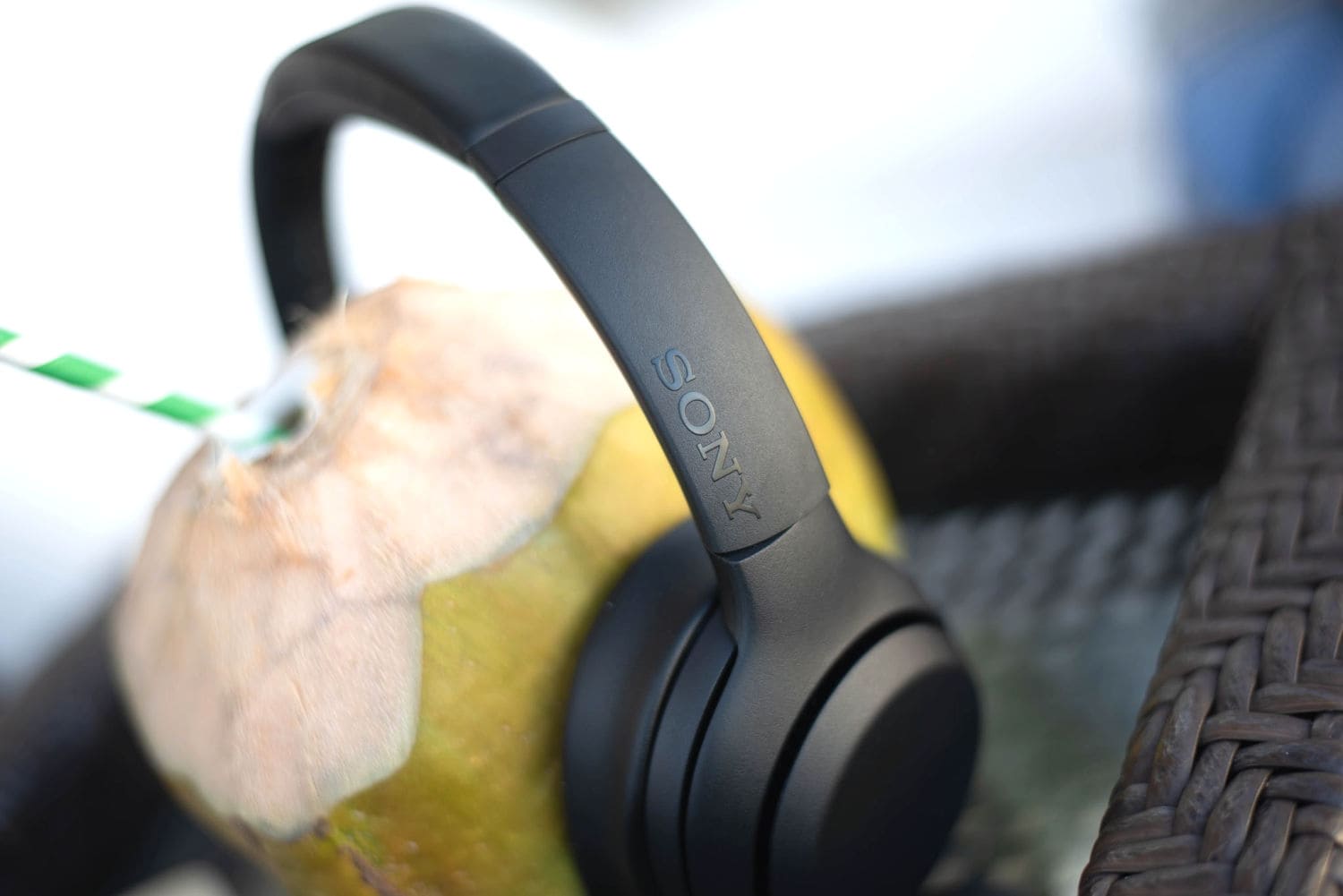 Head To Best Buy To Check Them Out For Yourself!
In any case, I feel pretty lucky that Best Buy sent me both versions of these headphones, so that I can use them accordingly in different scenarios! I suggest that you head to Best Buy yourself to check out which would be best for you and your lifestyle.
Christmas is coming up soon and these would make a spectacular Christmas gift for just about anyone in your life, from your grandparents with hearing problems, to your teenager to your college student that is always on-the-go! Be sure to check them out at BestBuy.com!
Rock on!