This post was created in partnership with Snapfish. All opinions are my own.

We had a lot of fun memories and trips this summer.  From Caroline's birthday to our latest trip to Grant's Farm, I have taken tons and tons of photos.  One of my favorite ways to remember and display my pictures is with photo books.  We have quite a few of them, but every one of them is special.  I was so excited to learn that Snapfish.com has an option with their custom photo books to add a Disney theme.   I knew that my latest book would have to have a Mickey Mouse theme for my daughter.  

Snapfish has an amazing assortment of books that will suit all of your needs. Custom photo book styles range from 4×6 to 11×14.  My favorite is the 8×11 size.  It is big enough for my youngest daughter to pick up and turn the pages.  I decided to go with that size for my Mickey Photo Book project.
The next thing I did was to upload  my photos.  I created an album to make it easy to add all of my photos into my photo book.  It was a very fast process and it didn't take long.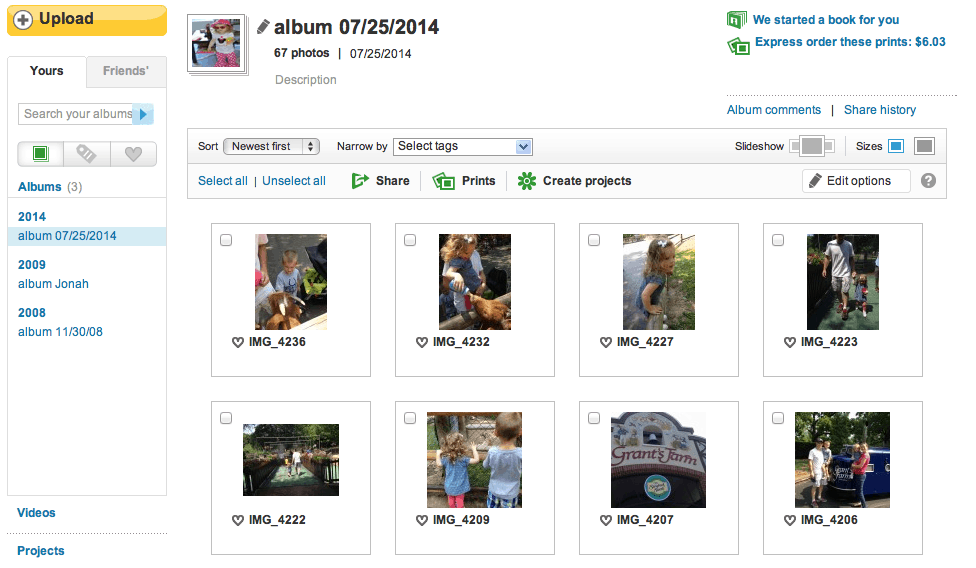 After I had my photos uploaded into an album, I clicked on the button to automatically create a photo book using these pictures. I clicked on customize so that I could add the Mickey theme.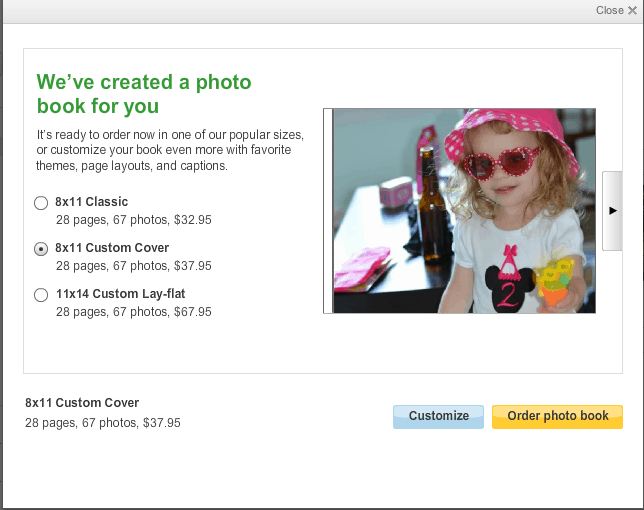 Once you arrive at the customization screen there is a lot you can do to customize your photo book.  I wanted to change the theme so I clicked on themes.  A list of several themes came up that I could use.  If you go to the Kids Themes you can see all of the fun Disney themes that Snapfish has.  There is everything from Disney Princesses, to Jake and the Neverland Pirates, and also Minnie Mouse.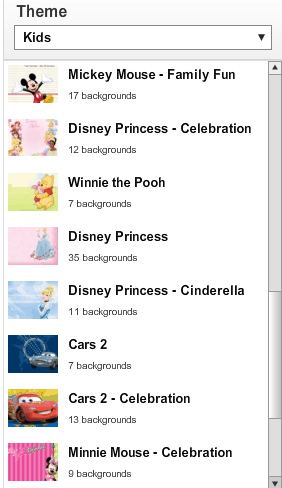 I think that when I go back to do Caroline's Year Book (I try to do one for each of my kids every year), I am going to do the Minnie Mouse theme.  It is so much fun and she is obsessed with her.  Because this was for the whole family, the Mickey Mouse Fun theme worked perfectly!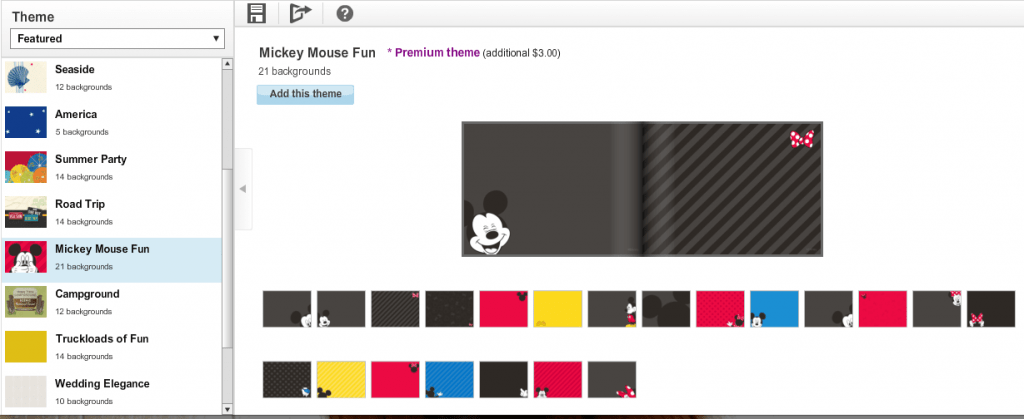 Check out some of the pages: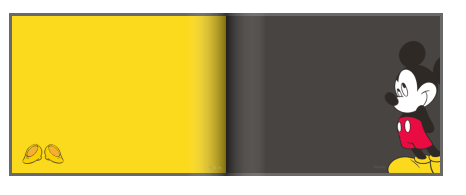 Adding the theme took my photo book to a whole new level.  

After moving pictures around and playing with the layout, I added some text and it was all ready to order and get shipped to my house.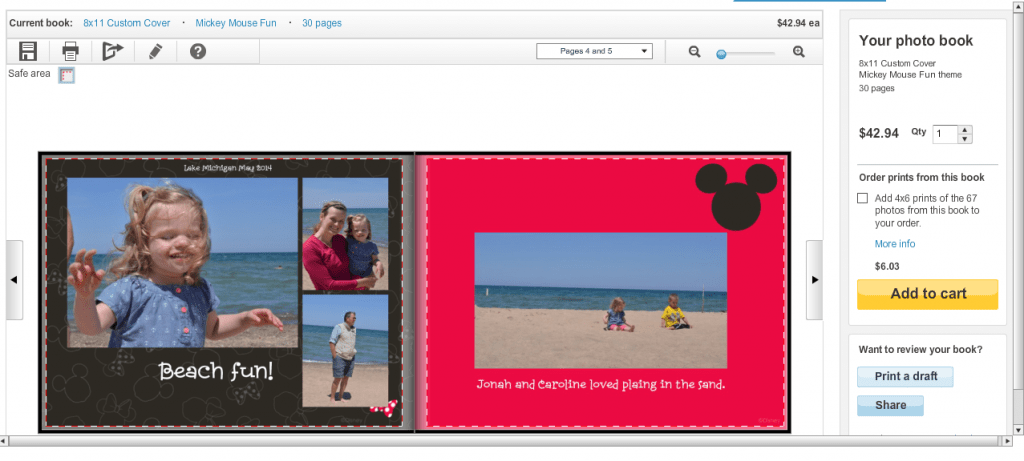 I am so excited to have a special reminder of the summer of 2014.  We had some amazing adventures and while the kids are growing up right before my eyes, I will still have my photos in a convenient place of when they were young and all the fun things we did together.  All with a little Disney magic thrown in!  Stay tuned to A Mom's Impression for the big Disney Photo Book reveal.  Your going to love it!
For more information on how you can build a Disney book of your own visit Snapfish.com or you can Make your Disney Book here!
Win It
2 lucky readers are going to win a gift code to make their very own Snapfish Custom Photo Book!