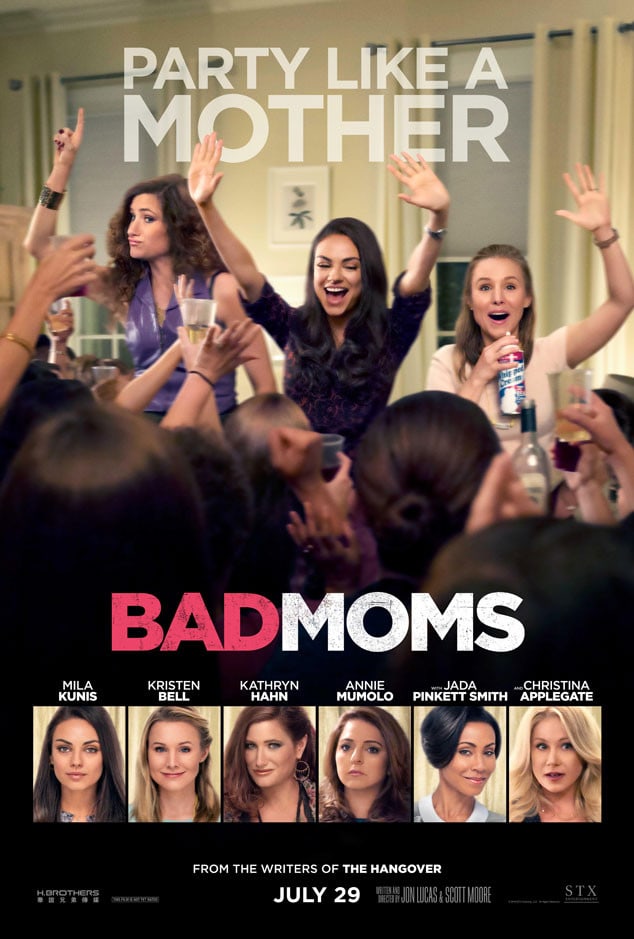 As a mom we have all been there, to that breaking point where we just don't know if we can do it anymore. From carting our kids around town to making a nutritious dinner all while making sure we are presentable to the public. Being a mom is hard work and sometimes we all want a break from the pressure. The writers of Bad Moms saw this in their own wives and decided that there was a story to tell, thus Bad Moms was created.
Bad Moms staring Mila Kunis, Kristen Bell, Kathryn Hahn, Jay Hernandez, Clark Duke, Annie Mumolo, with Jada Pinkett Smith and Christina Applegate is the story of a mom who decides enough is enough and decides to do things her own way. Along the way she teams up with other moms who are feeling the same pressure to fill that perfect mom role. Together they decide that they are going to change things in their own lives and for the moms in their kids' school. Throughout the movie these moms navigate through unrealistic expectations that they have created for themselves to be that perfect mom. They realize that being a "Bad Mom" is not that bad after all.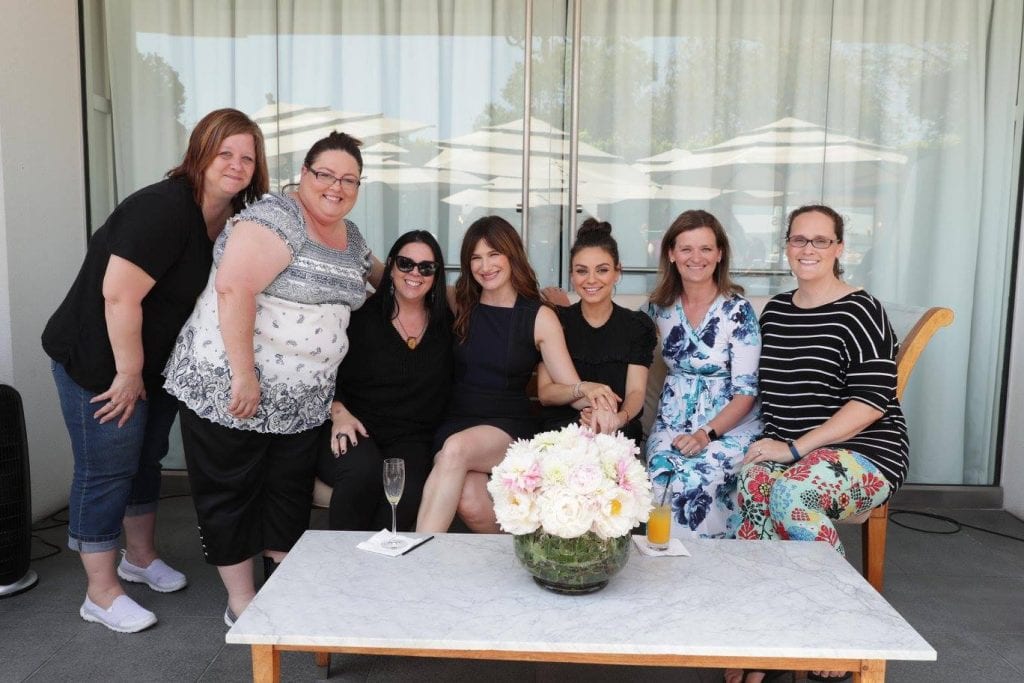 I had the opportunity to interview some of the cast and crew of Bad Mom's while I was in LA this month for the press junket. It was an unbelievable experience to sit down with these Hollywood Moms to talk about the trials and tribulations of motherhood. We have all had those "Bad Mom" moments.
Mila Kunis taked about the time that she thought she had it all together when getting her daughter ready to visit her husband at work. She was able to get up and get her daughter ready and in the car in a reasonable time. She was feeling pretty good about herself as she was driving to meet her husband when all of a sudden she looked in the rear-view mirror and realized that she had forgotten to strap her daughter in her car seat.  She freaked out as any mother would, fixed the situation but feel like a Bad Mom because of it.
Kathryn Hahn also talked about how hard motherhood is.  She is so grateful for her friends who help her get through motherhood since her parents don't live near her.  Its time that moms everywhere stop tearing each other apart and start working together.  She says that it takes a village and I couldn't agree more.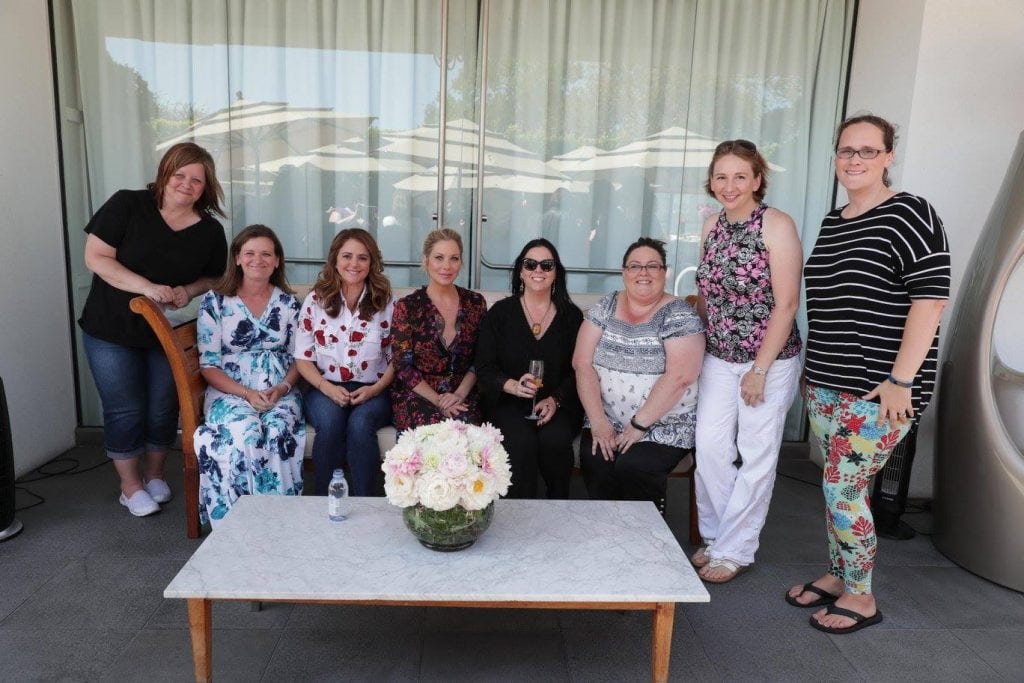 In our interview with Christina Applegate and Annie Mumolo we talked about our least favorite mom job.  Annie and I connected about the hours between 4:30 and bedtime as the worst mom time. I call it the witching hour.  She says that the dinner to the bath to the books to the brush your teeth to get in your pajamas to the bed, that whole thing is the hardest for her. She needs some breaks sometimes so she will go in her closet to take a few minutes breathing. She regroups and then tackles the baths.
Christina Applegate talked about her and her husband's "tap out" system where if they need to just take a break from their daughter for a minute (moms everywhere know what she is talking about) she turns to her husband and says that I am tapping out for a bit and then she leaves.
Yes ladies, even Hollywood actors need a break sometimes!  This mom stuff is hard.
That was the whole inspiration of the movie.
The Writers/Directors Jon Lucas & Scott Moore were inspired to write the movie after sitting down and seeing how stressed-out their wives were trying to be a good parent. They were like, "Maybe that's a good idea for a movie."  They spent a lot of time talking to them and talking to their friends.  They would throw parties and have a bunch of moms over, and stories would just start flowing.  They said that it isn't hard to get moms to talk about how they feel being a mom.
Producer Suzanne Todd talked about how its irrational how much moms are expected to do. She said, "Outside they have that Nike motto that says like just do it. We joke that we wanted to make t-shirts that said just do less, right?   Or just do less and enjoy it more, right?   Because enjoying time with your kids is more important than making the perfect lunch."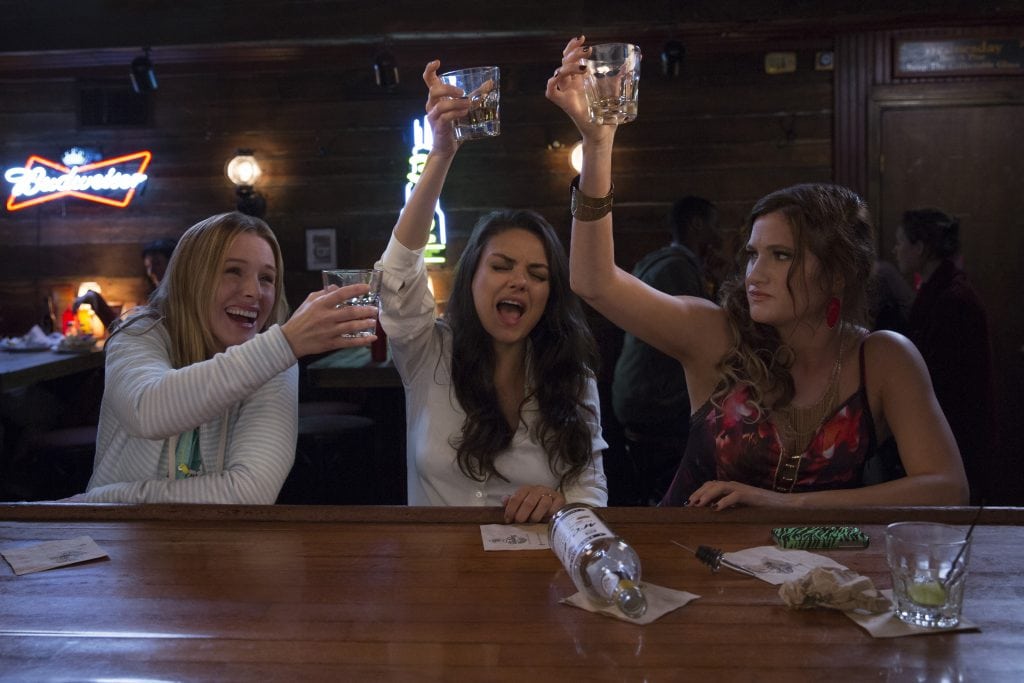 What this movie and every interview I had with the cast leaves you with is that there is a powerful love between a mom and her children. When it all boils down to it, there is nothing a mom wouldn't do for her child. That love is deepest, most unbelievable love that exists in the world. Moms everywhere need to give themselves a break. We have all had our Bad Mom Moments. Kathryn Hahn said it best when she said, "At the end of the day, who cares? It's such a short amount of time, their childhood. So enjoy it!"
If you haven't seen the trailer, be sure to check it out and see Bad Moms in theaters July 29th.

Bad Moms celebrates "Bad Mother's Day" on July 29 – the Mother's Day you really want and deserve! Get tickets now!
Stay tuned all week for more Bad Moms coverage.
A huge thank you to STX for flying me out LA for the Bad Moms press junket.