This post is written by me on behalf of Tyson Foods, Inc.. All opinions are entirely my own.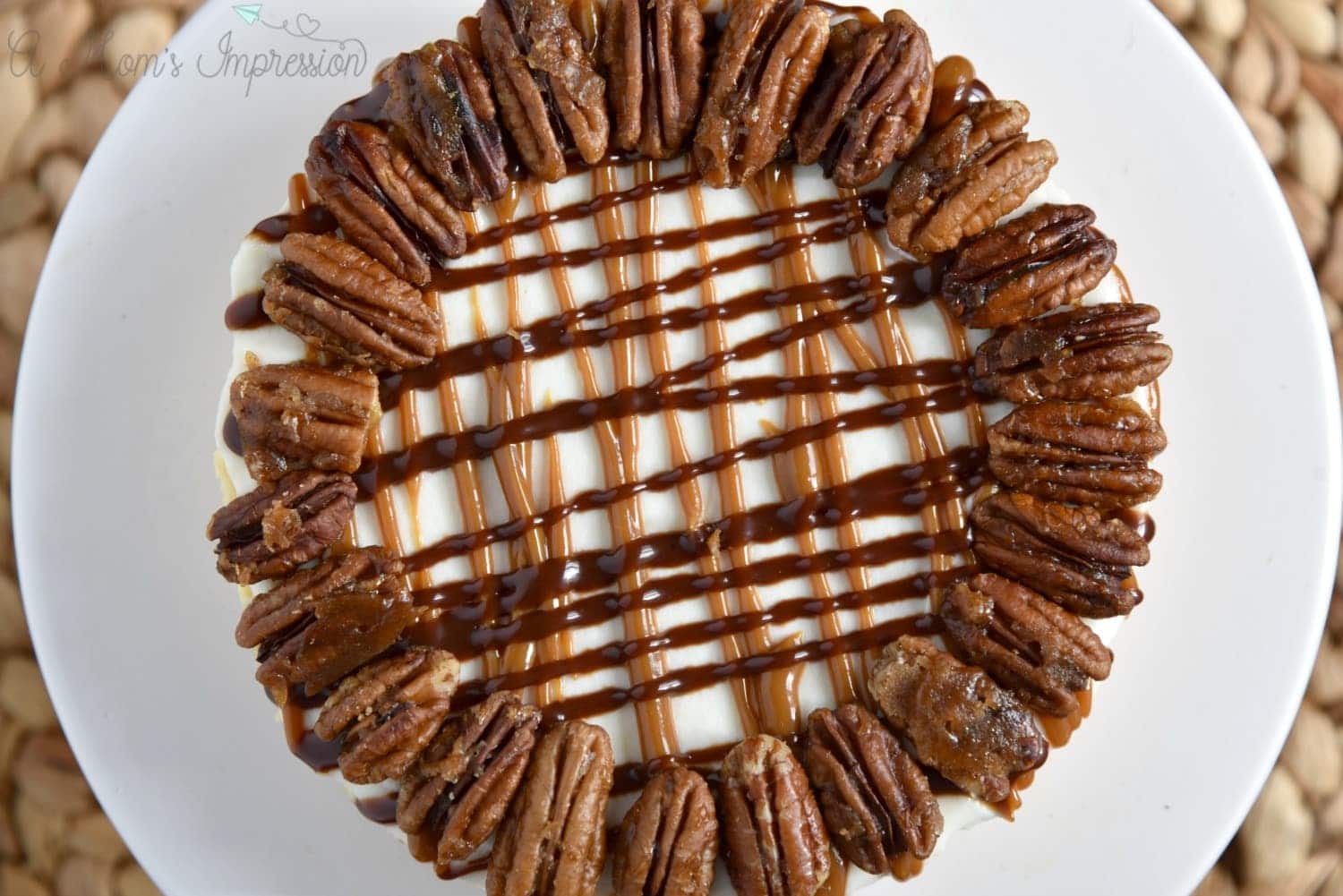 I love the holiday entertaining season.  I look forward to having friends and family over to celebrate the holidays every year.  Getting ready for the company does take a lot of work from cleaning the house to decorating, to preparing the food.  I am going to let you in on a little secret, I take a lot of help from the store!
Life is busy, but I still want my guests to feel like I went out of my way to prepare delicious meals and desserts. When I do my weekly shopping at Meijer I make sure to stock up on ingredients and items that make holiday entertaining easy. Tyson® products are perfect for all cooking occasions and all holiday season long and I am going to let you in on a great dessert hack using Sara Lee® Cheesecake.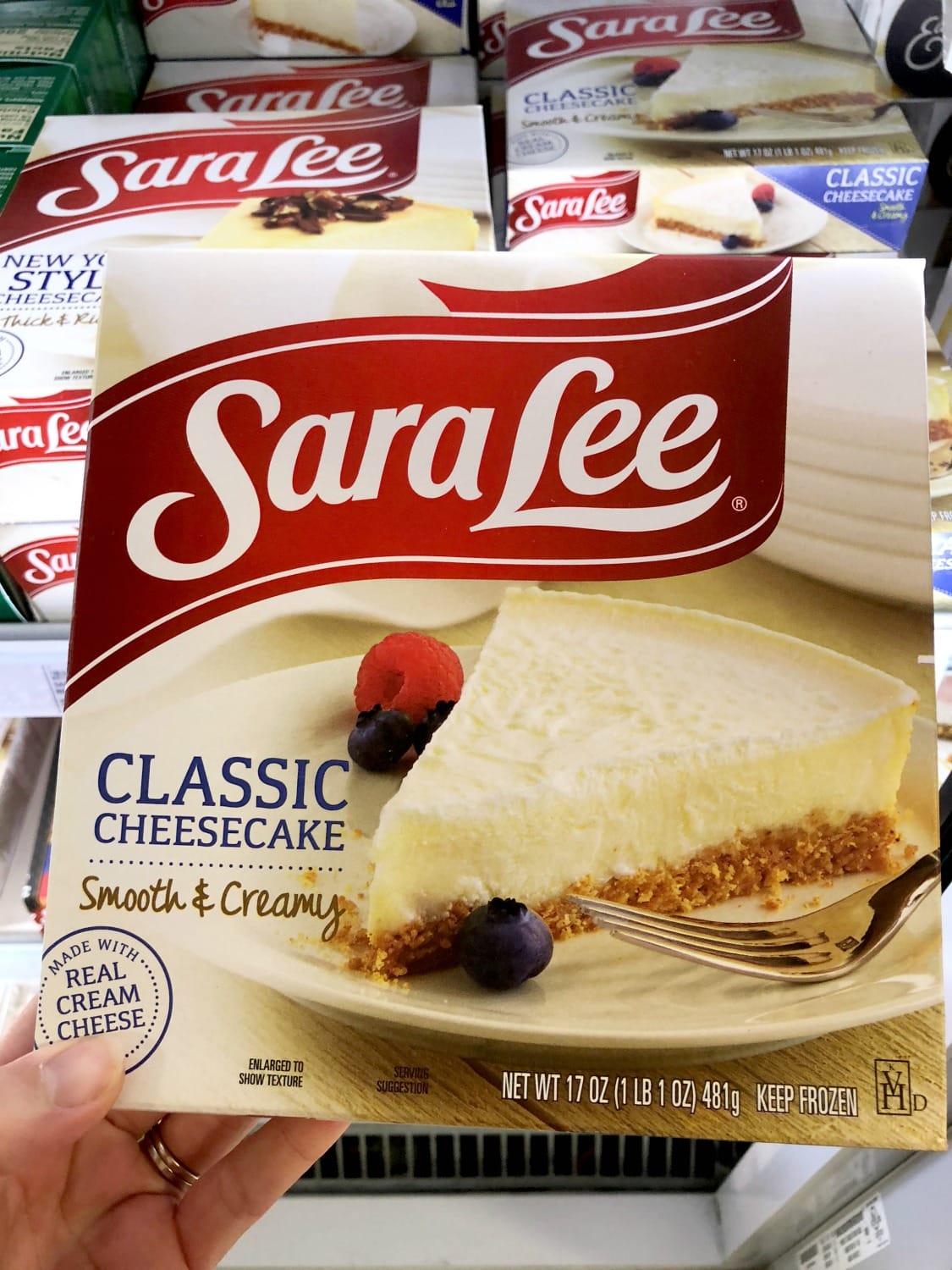 Sara Lee® Cheesecake is made with real cream cheese filling, topped with real sour cream and finished with a delicious graham cracker crust. It is the perfect vessel to use to make some awesome desserts for your guests, like this super simple turtle cheesecake with candied pecans.
The first step is to candy your pecans.  It is a lot easier than you might imagine.  I like to use this recipe for a quick candied pecan because it's made right on the stovetop and doesn't require an oven.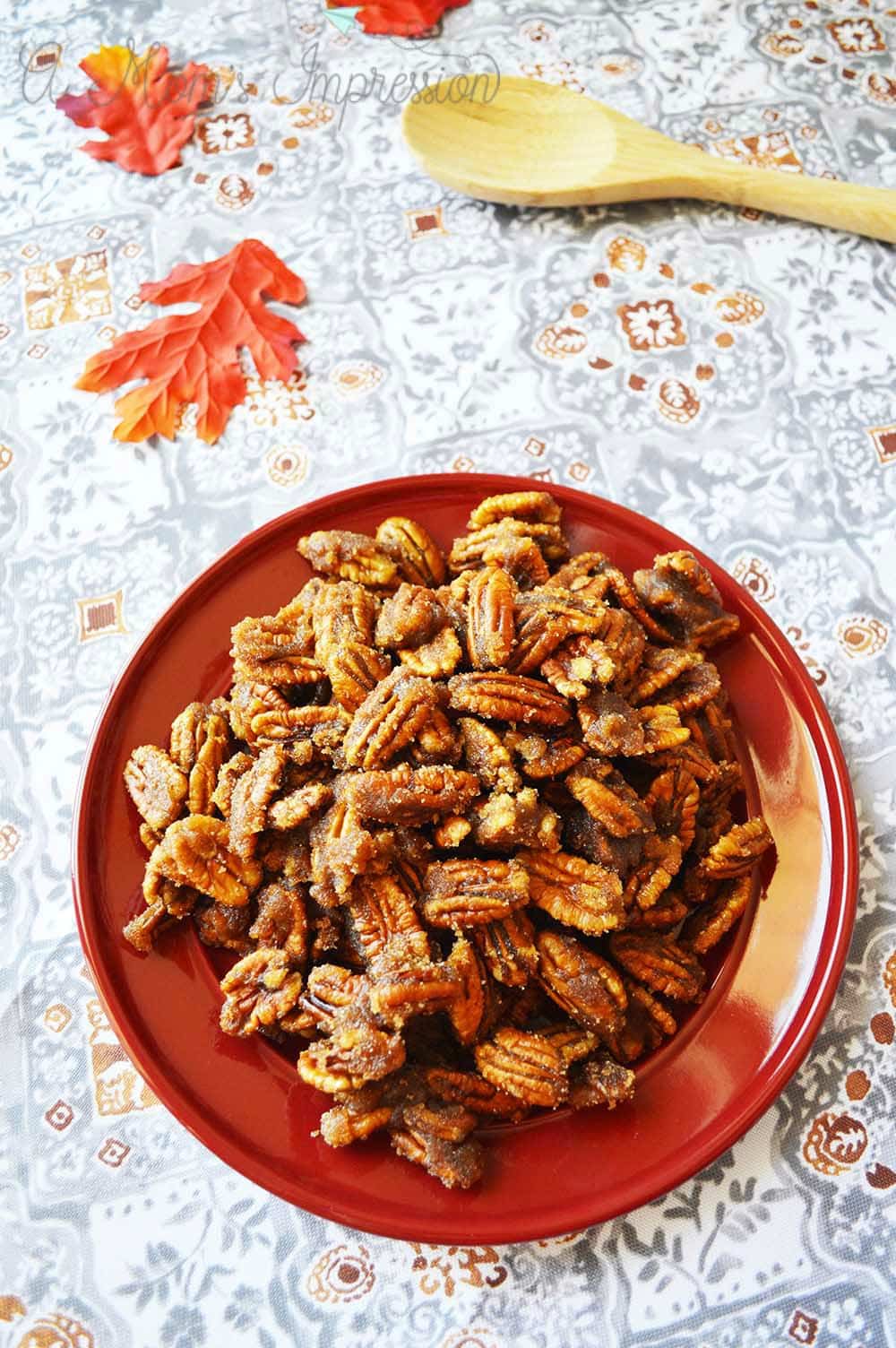 Ingredients:
3 cups pecan halves
5 tbsp. butter
½  cup brown sugar
½  cup white sugar
1 tsp. vanilla
1 1½  tsp. cinnamon
Directions:
In a large pot, melt butter over medium heat. Add pecans and toss. Add remaining ingredients, and cook on medium, stirring frequently, until pecans are caramelized. Spread pecans on wax paper to cool.
These pecans are ready in no time and they will look great on our Sara Lee® cheesecake.
To make the cheesecake, first, take the cheesecake out of the pan while it is still half frozen. Let thaw on a plate or rack.  While your cheesecake is thawing you can make your pecans and get your caramel and chocolate sauce ready.  I used store-bought sauces because I don't have a lot of time to make everything from scratch.  The fact that I candied the pecans is enough of a homemade component for me.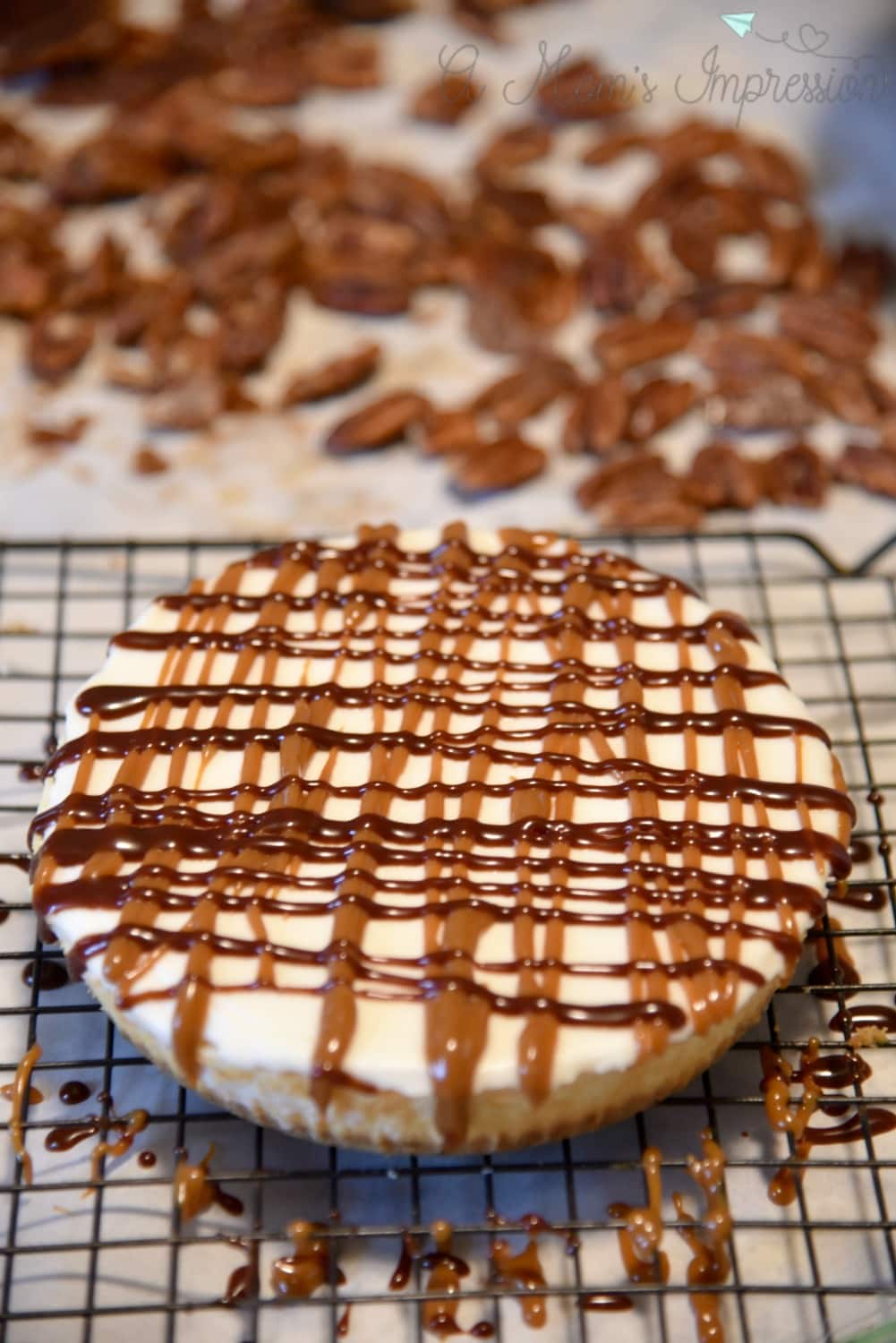 Once your cheesecake is thawed, drizzle your chocolate and caramel sauces all over it.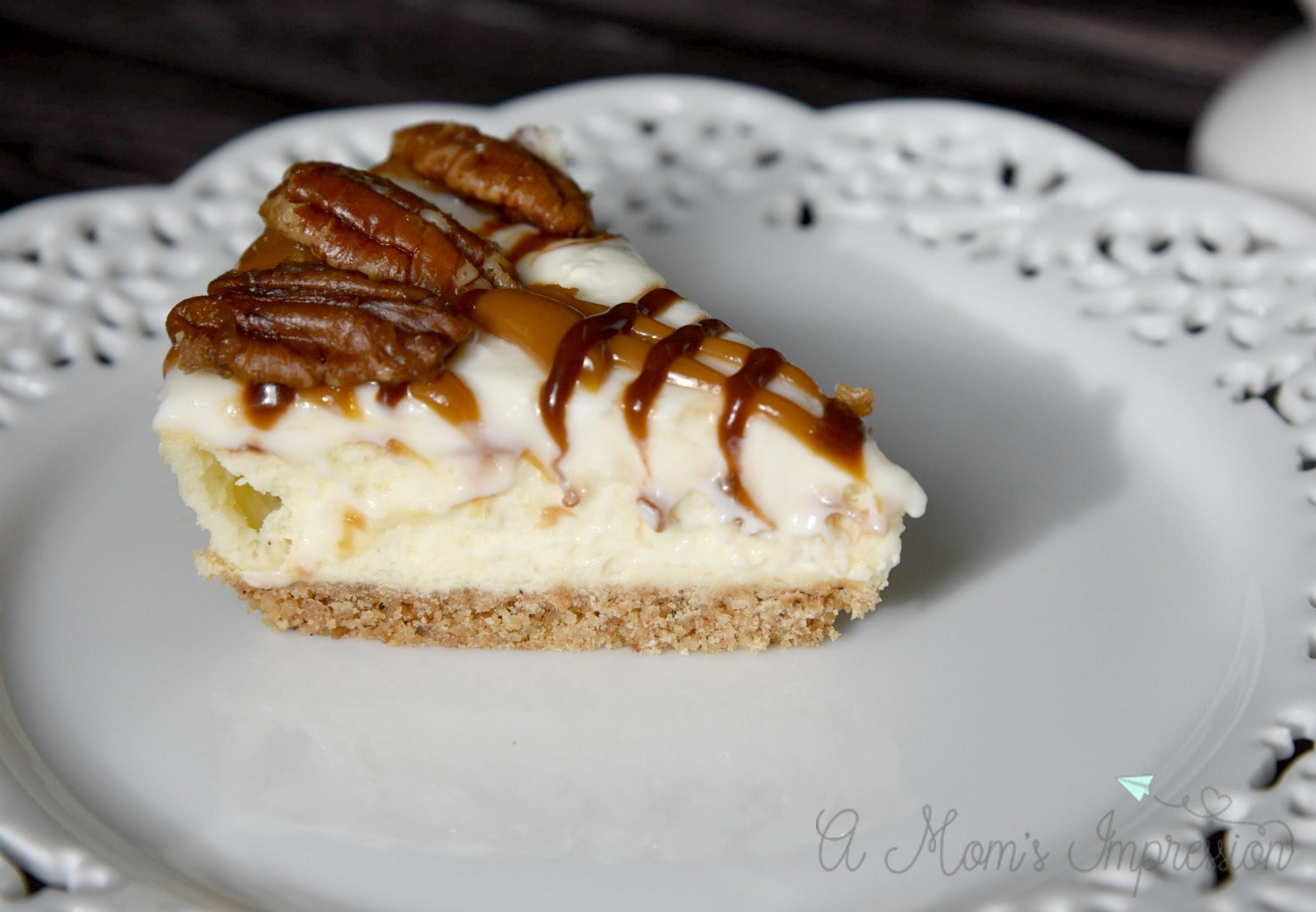 Finally, add your candied pecans around the rim. Sit back and admire your semi-homemade dessert that your friends and family are going to love!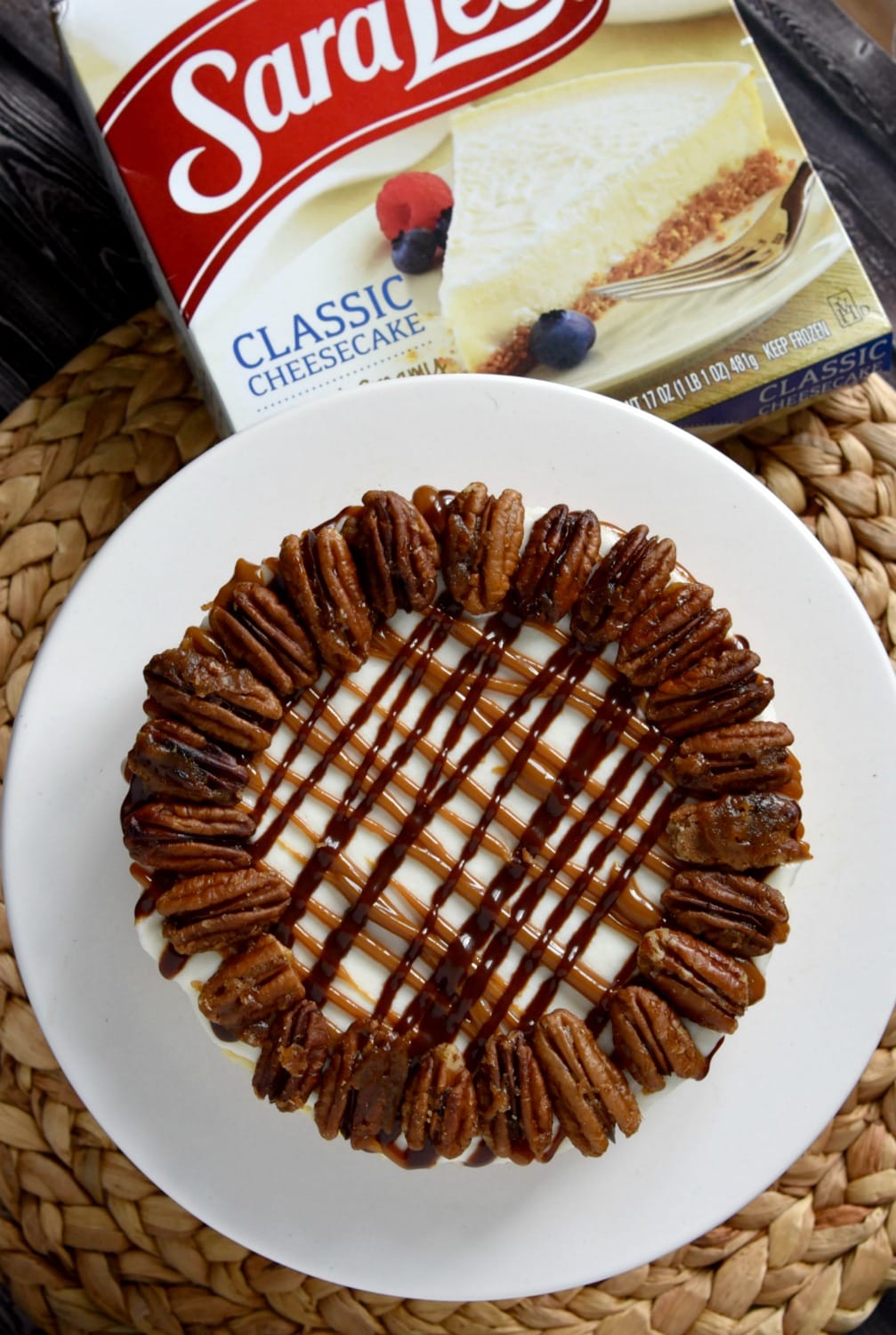 Be sure to visit Meijer this holiday season to stock up on all your entertaining needs. Click here to locate the Meijer store near you!
I love learning fun holiday hacks from fellow bakers/entertainment hostesses. I'd love to hear any of yours if you would like to share!
I was selected for this opportunity as a member of CLEVER and the content and opinions expressed here are all my own.