My family and I are HUGE fans of the Indianapolis Colts.  We live in Indianapolis and football time is our  favorite time of the year. Sundays become my favorite time of the week when we can have family over to watch our Colts and cheer them on. Sometimes its just my husband and I and that is great too.  The weather is perfect for putting on our favorite comfortable Colts gear, starting a fire and snuggling up on the couch to watch the Colts battle to stay in playoff contention.  I can't actually think of anything else I would rather be doing!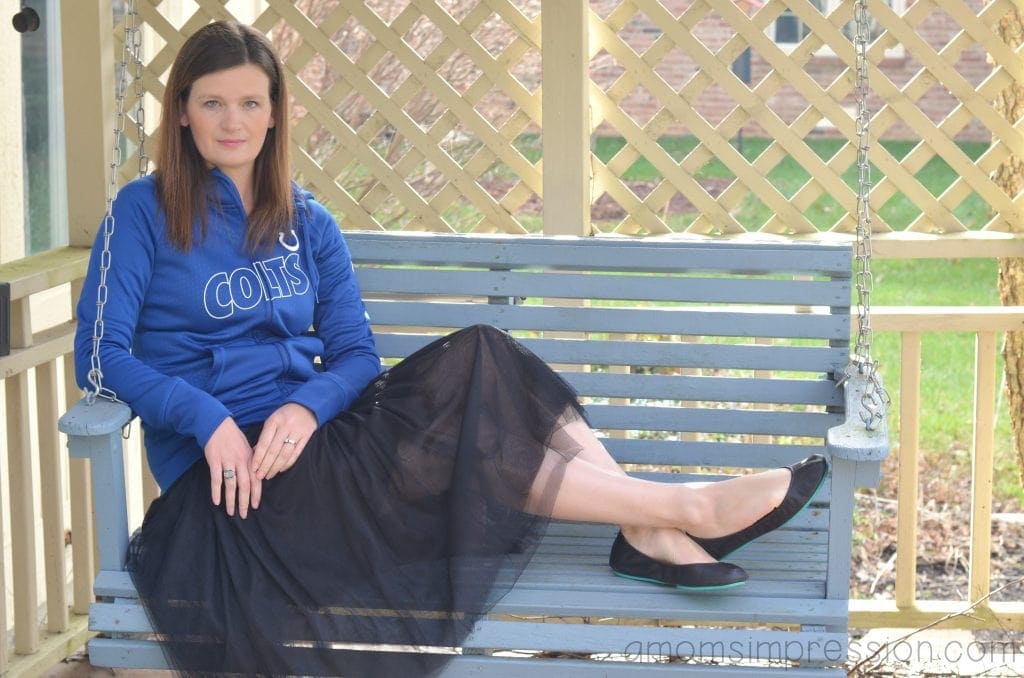 While this year has been a little bit of an up and down with our Colts, I will always be a true blue Colts fan.  Any true blue fan needs some unique, fashionable, cool and comfortable NFL clothes to show off their fandom.  After all, the Colts are riding veteran backup quarterback Matt Hasselbeck to get into the playoffs.  I has turned out to be an extremely exciting season and we are not going to miss a minute of a game as the 2016 NFL Playoffs come around the corner.  I need to get my wardrobe ready for the playoffs because we are going to represent somehow!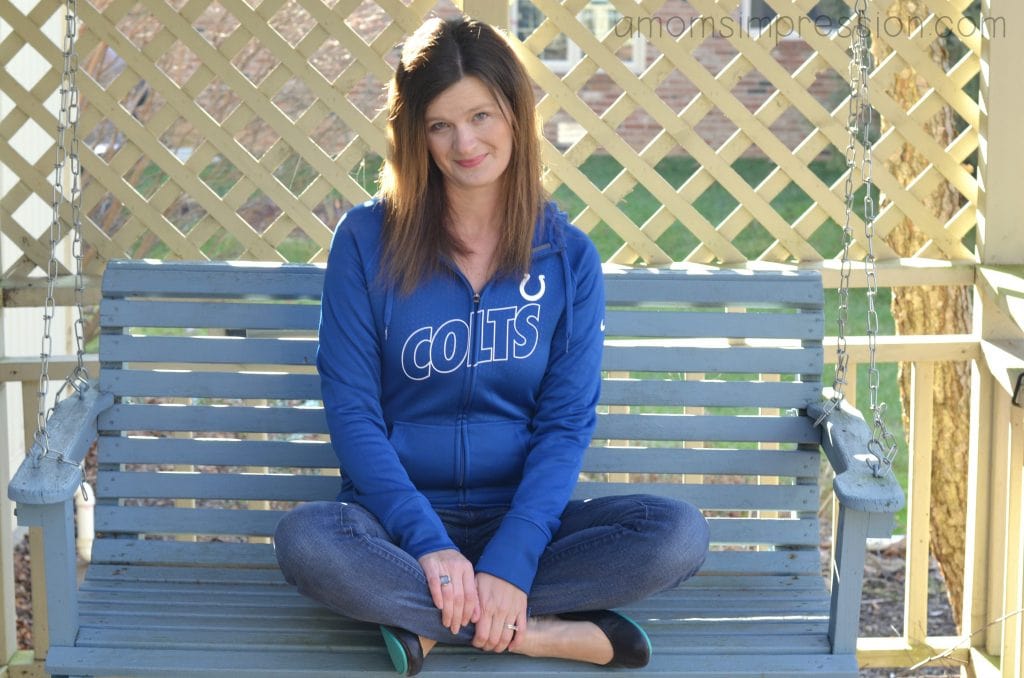 Recently I found some amazing new apparel from the NFL Shop that specifically was made for women.  Women are not shaped the same as men and sometimes it is hard to find flattering apparel. Just because I love NFL football does not mean I want to look like an NFL player.  I want to have my own unique style while still representing my team.  Thank goodness the NFL Shop understands that women are huge NFL fans too and we need our own lineup of gear for our favorite teams.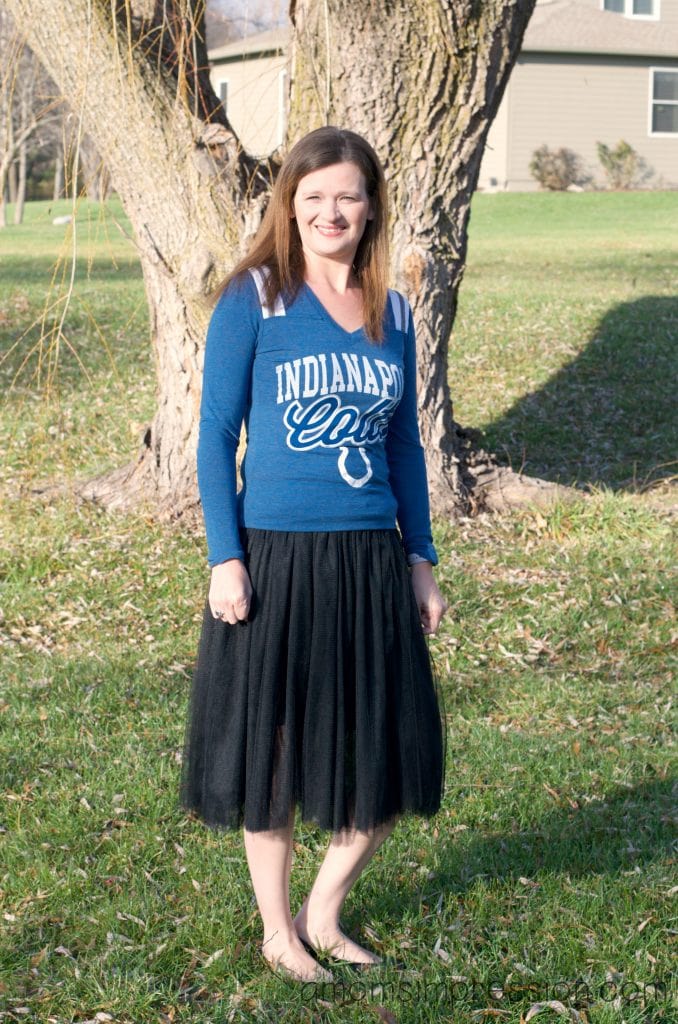 One thing I have learned over the years is that everyone has their own unique personal style.  While I love my jeans and Colts shirts, I also love pairing them with a fun and flirty skirt.  I love this look because it shows off my femininity as well as my True Blue sprit. You could pair it with a pair of heels or a simple ballet flat like I did!  Fashion doesn't have to be uncomfortable and it doesn't have to follow the "rules".
We are so excited to see how the Colts do for the rest of the year.  Anything can happen in the  most exciting game in America.  Every Sunday matters and now I am ready to enjoy each and every kickoff while staying warm, snug AND fashionable!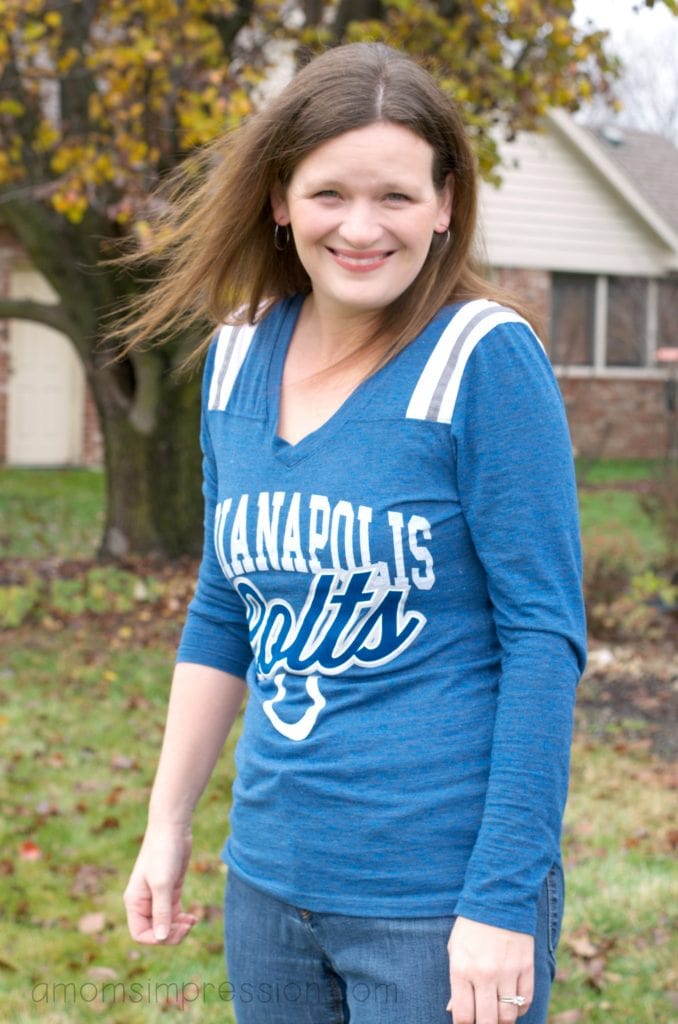 Be sure to follow @NFLFanStyle on social media for more inspiring outfits and to share your NFL style! Any NFL fan would love some Christmas gifts representing their favorite NFL team. The NFL Shop has some wonderful cold weather apparel perfect for under the tree or in a stocking.  I am asking for a new snuggly hat this year.  I need to get prepared because, somehow, we will be making it into those playoffs!
GO COLTS!
I was selected for this opportunity as a member of Clever Girls and the content and opinions expressed here are all my own.