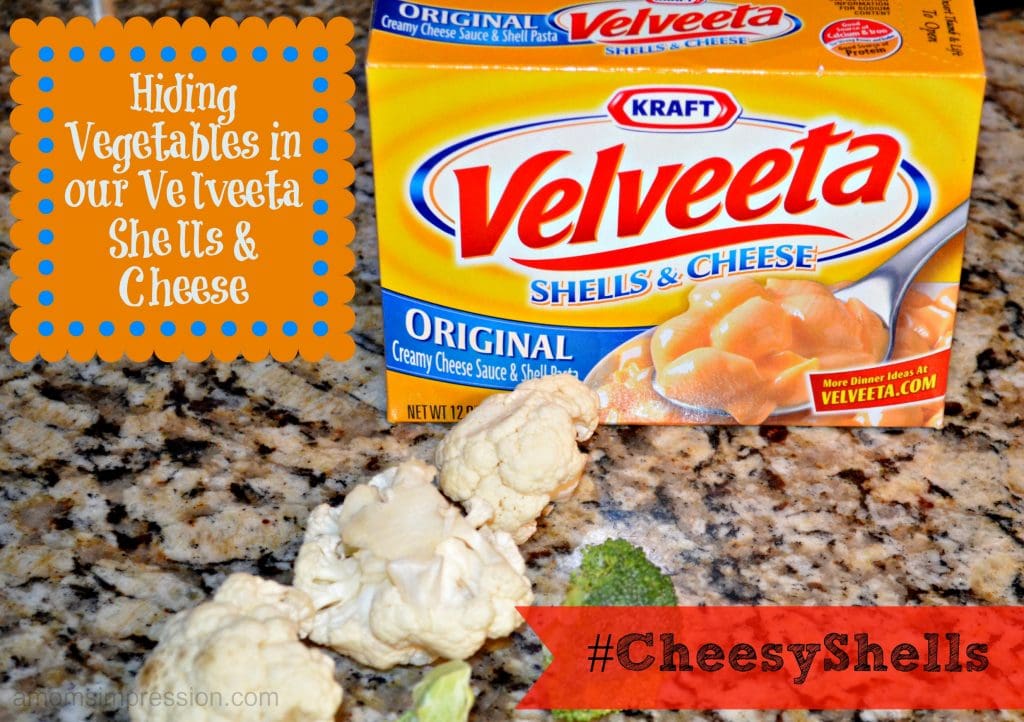 Summer is here and school is out!  I love having this extra time to spend with my kiddos.  One of the things I look forward to the most during the summer is finally getting time to cook.  I love cooking but during the school year I often fall short on time.  Now that we are pretty much moved into our new house, I can't wait to experiment with our food.  Many of my readers know about my struggle with my son's eating.  I vowed that I was going to tackle his eating issues this summer.  I thought I would start with something a little easier, his macaroni & cheese.  Parents everywhere know that macaroni and cheese is just like liquid gold to our kids.  I wanted to make his Velveeta Shells & Cheese  a little healthier without it screaming out that there were veggies in it.  If my son had any idea, there would be a tantrum and a refusal to eat it.
So, I pureed the veggies into the cheese sauce and he was none the wiser, sneaky mommy.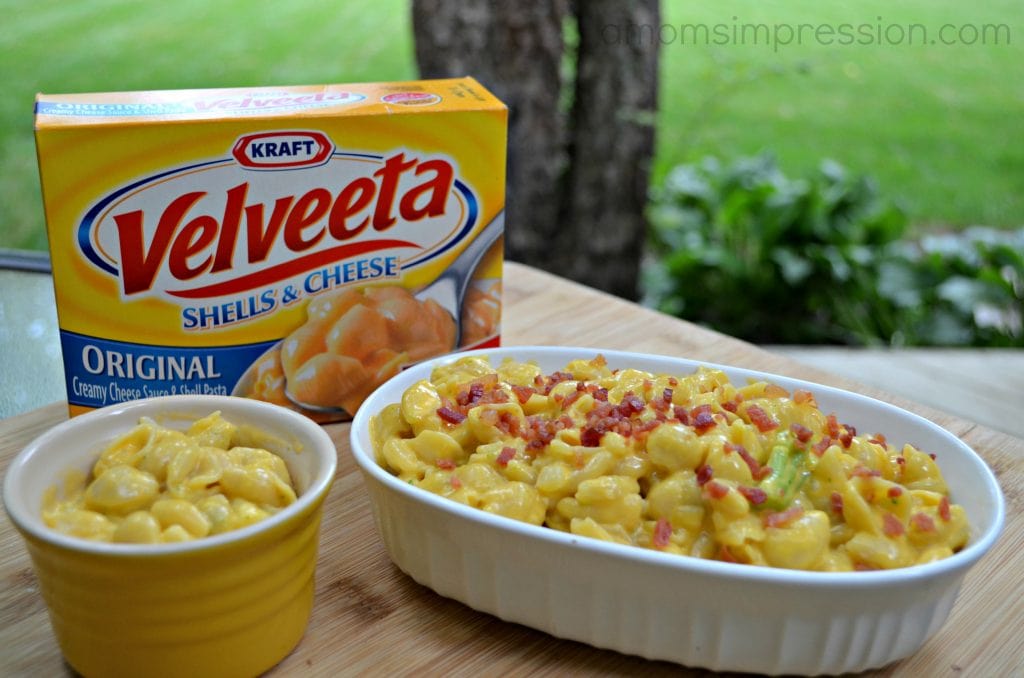 For the rest of us (my daughter doesn't have the same issues, she will eat ANYTHING) I added some larger pieces of broccoli and some bacon.  We all loved it.  Just look for yourself: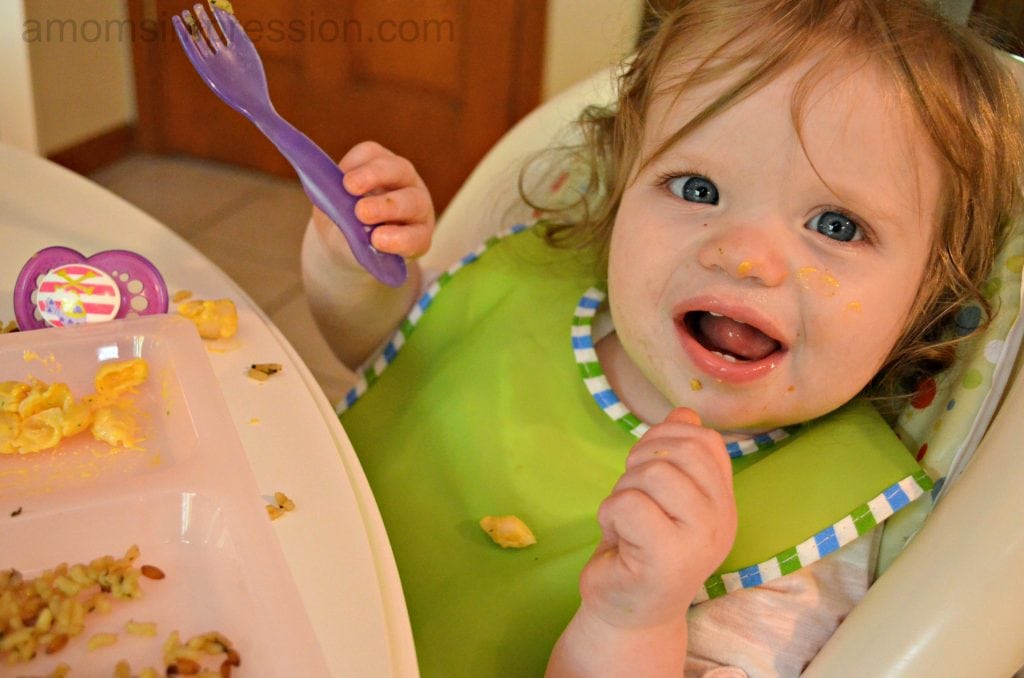 As for my son, he was none the wiser and he ate all of his little portion.  I am excited to tell you that he also ate 4 bites of steak and his corn and rice!  It was a great dinner all around.  I am hoping that he is starting to learn to eat new things.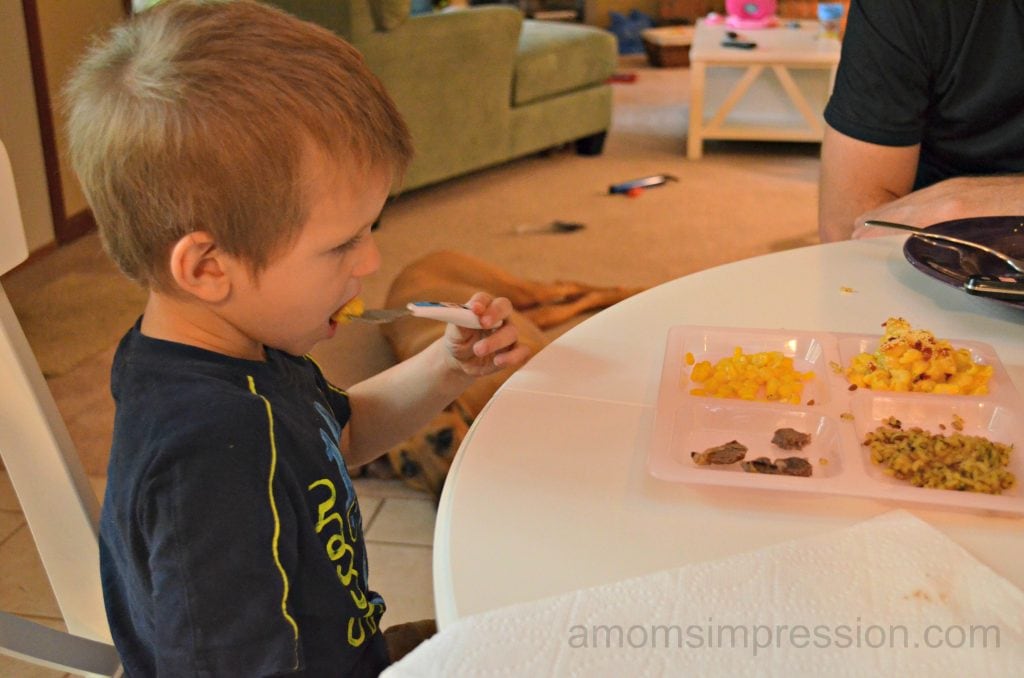 Being sneaky is easy!  Here is a little tip.  I purchased a large veggie tray at my local grocery store.  I used to think that they are overpriced and I should stay away from them, but after talking with a friend I realized that this option works great for my family.  Having a veggie tray in the fridge allows me to have vegetables available at all times for snacking and creating meals.  I used some cauliflower and broccoli from this tray to make my sneaky shells and cheese.  As the pasta was cooking I threw in about 6 large pieces of cauliflower and 6 pieces of broccoli into the pasta water.  All they need is about 7 minutes of boiling to be cooked through.  Then I pureed the cauliflower and mixed it with the pasta and cheese sauce.  I added the broccoli into the larger portion to avoid green things in my son's pasta.  Easy as pie!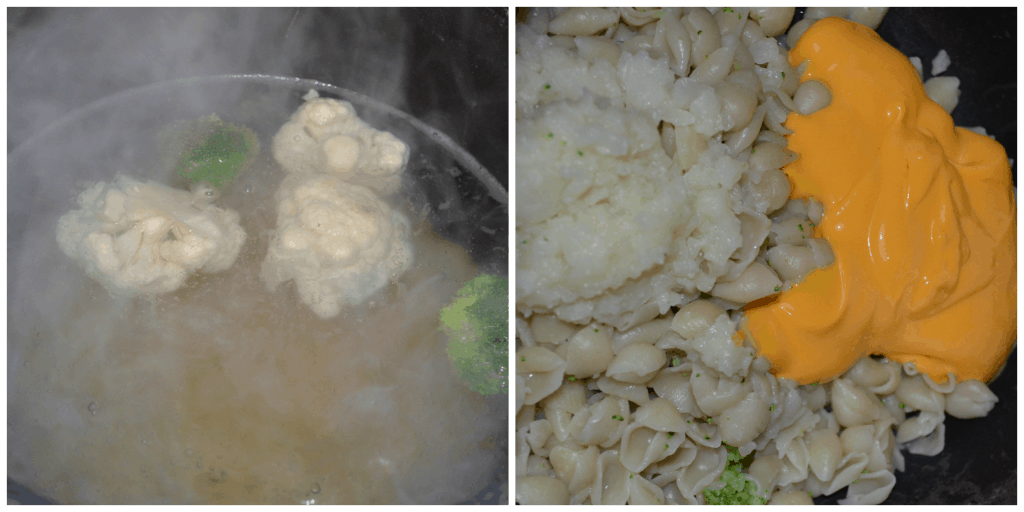 I bought our Velveeta Shells & Cheese at my local Walmart.  You can view my entire shopping trip on my Google+ Album.  For more recipe ideas be sure to follow Velveeta on Facebook as well as Twitter @EatLiquidGold.
How do you get your kids to eat healthy?  I would love to hear your tips!