My little girl is having her first birthday in a couple of weeks.  It is so hard to see her grow up so fast.  I want her to be my little baby for just a little while longer.  She, on the other hand, is ready to move.  She is constantly on the go!  She loves to chase her brother and her daddy around the house.  She just started to stand alone and is in the process of staring to take her first steps.
Since she started to pull herself up, we have been trusting Huggies Little Movers Slip On Diapers.  If you have a little wiggle worm like I do, the Slip On Diapers are a lifesaver during changing time.  All you need to do is slip them up just like you would a pair of underwear.  What makes these wonderful is that they are super simple to take off.  You pull the tabs like you would a regular diaper, and it comes right off.  These have made diaper changes so much easier around this house.
The diaper fits snug, yet it allows for my little girl to walk and cruise the furniture without any limitations.  I don't have to worry about leaks or if the diaper is strong enough to hold even the messiest of diaper changes.  Check out this cute Huggies ad for the #FirstFit Little Movers Slip on Diapers:
Catching Caroline in her diaper has proved to be a difficult chore.  As you can see, she is constantly on the move!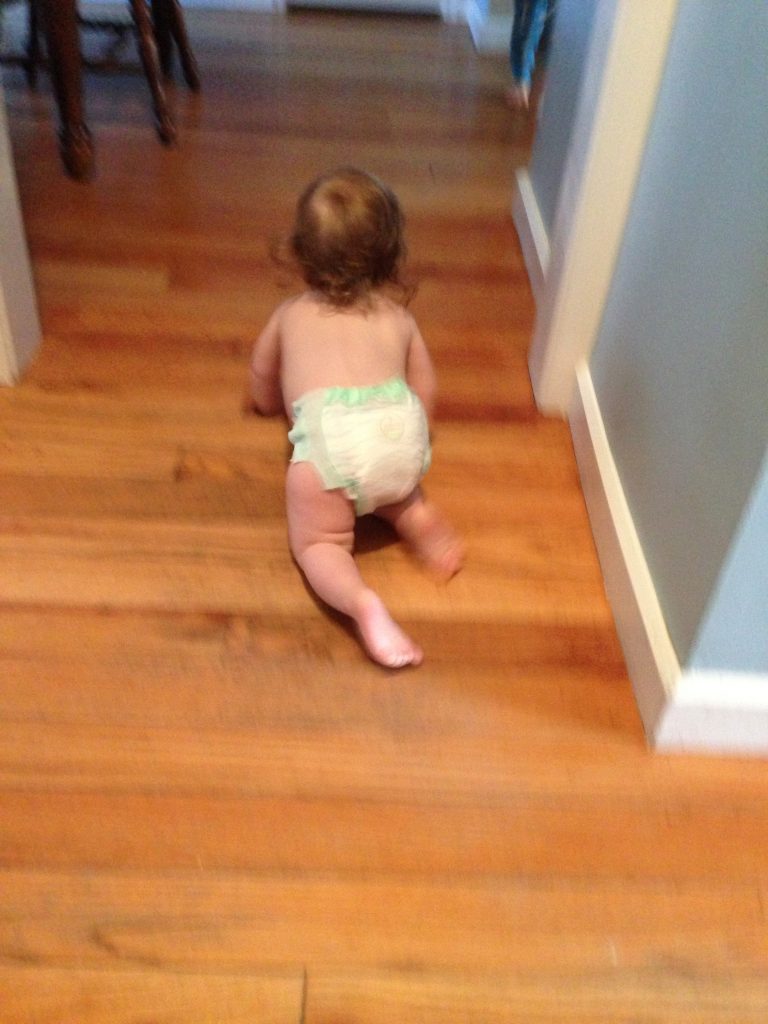 I finally got a cute picture of her Huggies Slip on Diaper butt.  Isn't she a cutie?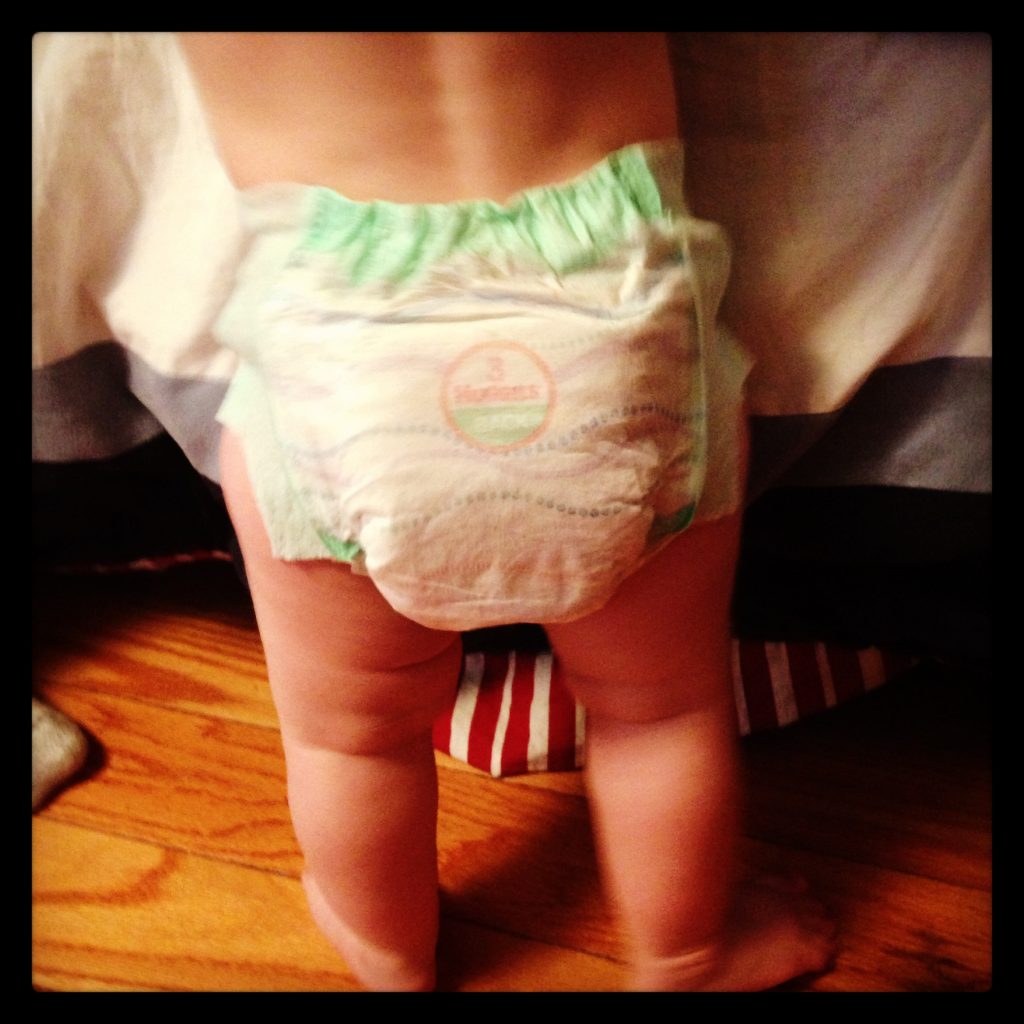 For a great little discount on a great little diaper, you can save $2 on any one package of HUGGIES® Little Movers Slip-On® Diaper Pants by clicking here!   Share it with three friends and the coupon value increases to $2.50!
Now if she will just stay this age for the next 35 years!
I participated in a campaign on behalf of Mom Central Consulting for HUGGIES. I received product samples to facilitate my review. All opinions are my own.