*Spoiler Alert ~ Sharlto comments on some events of the film that may not be common knowledge. 
In our roundtable interviews last week at the Maleficent press day, I met a delightful actor who played the part of King Stefan.  While he doesn't enjoy playing the villain, Sharlto Copley was magnificent at it.  He sat down with 25 bloggers to talk about the lessons he hopes to share with dads through his role in the upcoming Disney Movie Maleficent.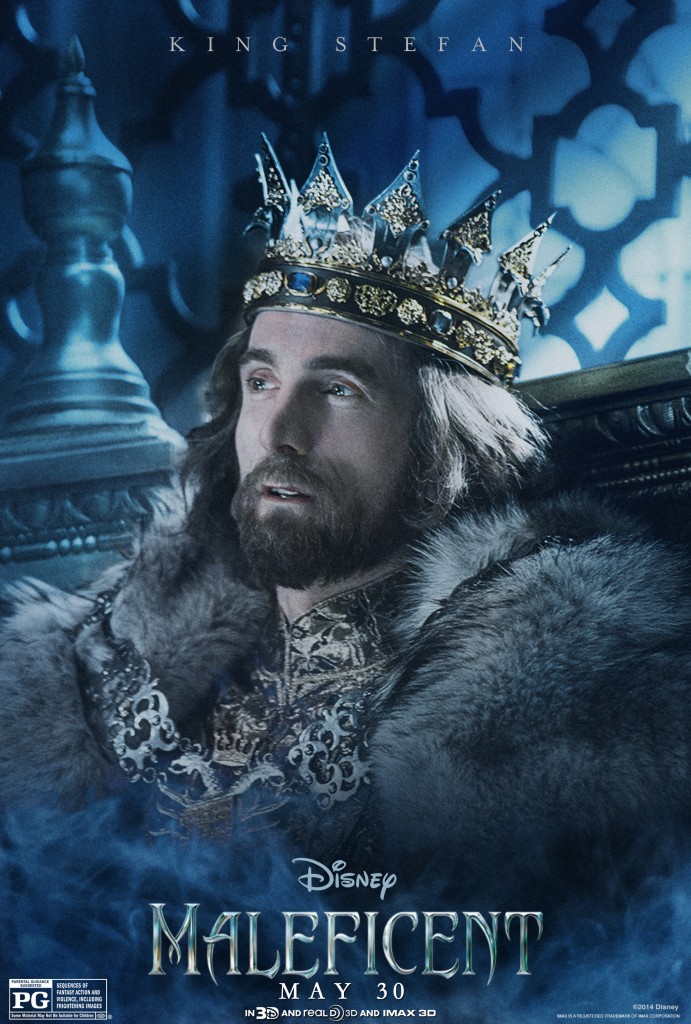 How did you step into the role of your character?
I really don't enjoy playing villains.  Like, I find it quite, quite unpleasant in some ways.  My way in with Stefan was to take a very, sort of, male trait, which is, most men have sort of ambition, they want to kind of be the king of their castle. In this case he literally does become the king of his castle… I felt like there was a chance to almost play like a male, a cautionary tale for men with Stefan, of what happens your sort of male drive and ego and ambition get carried away with itself.  And in this case, worst case scenario, he's prepared to betray his true love to become king.  In smaller ways you see that all the time.  You see men whose families — very successful, very wealthy man — whose families are in complete disarray.  They don't spend time with their wives anymore.  They don't spend time with their kids. Their ambition has sort of become their obsession.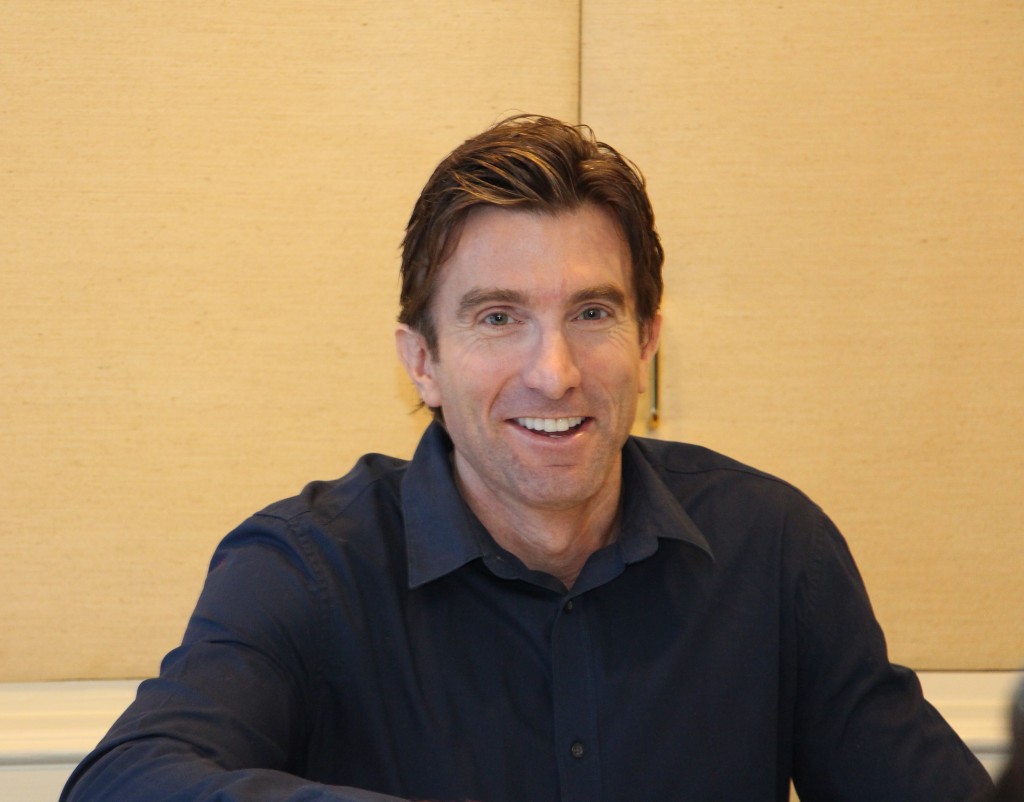 How much training did you have to do for all the fighting you did in the film?

I didn't do, for example, as much in this as I did with Elysium. But you always have to, when you do something like this you have to be ready.  It was one of my biggest surprises going into acting and then getting into action films. You really just have to keep yourself conditioned, almost like an athlete does. Just general, all around conditioning just for the, kind of, repetitive nature of it.The scenes, for example, in this film, what is actually the hardest is you end up in Pinewood Studios, the sound stages, and everything's relatively luxurious around you and then all of a sudden you find yourself in a stage where there's not good air con systems and you're burning. We had real fire in there all the time because of the dragon. And so the oxygen would just be, there wasn't enough oxygen. People constantly having to go out to just try and get enough air. And you come back again and you're trying to go. I found myself almost passing out two or three times in the action sequences just from lack of oxygen. So it's quite, it's quite interesting. It's quite challenging physically and mentally sometimes on this stuff. But it's enjoyable.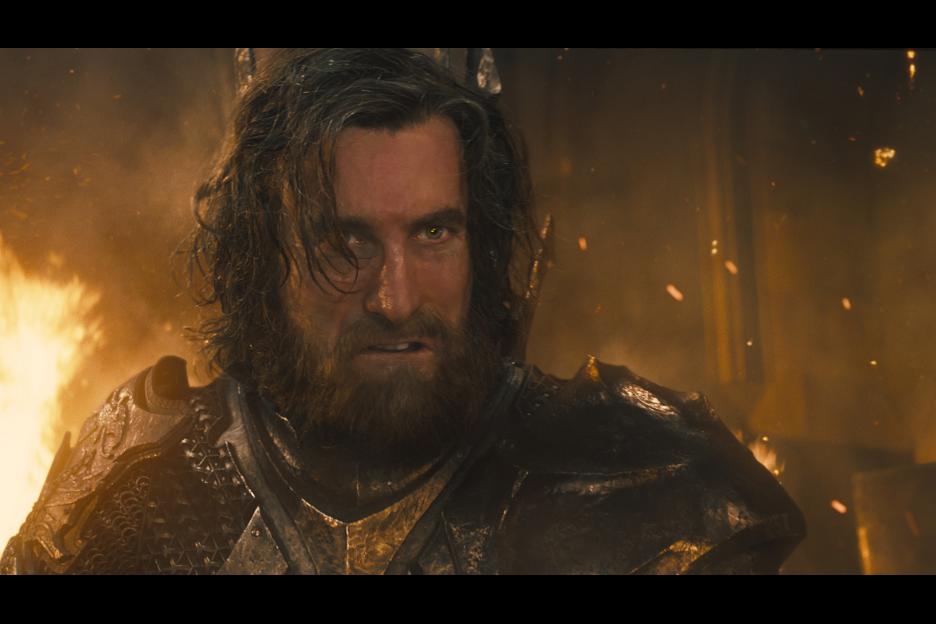 Emotionally what was the most challenging scene for you do you think?
Definitely, in terms of actual emotion, WAS WHEN WE HAD OUR FALLING OUT *  Actually doing that.  … Personally that was very difficult for me because I knew, I was using the archetype of, like, hurting somebody that you love for your own advantages, an extremely painful sort of thing to go to.  Then the actual battle scenes with her.  It's not something that I would probably want to do again, you know, do a scene where you are actually fighting with a woman.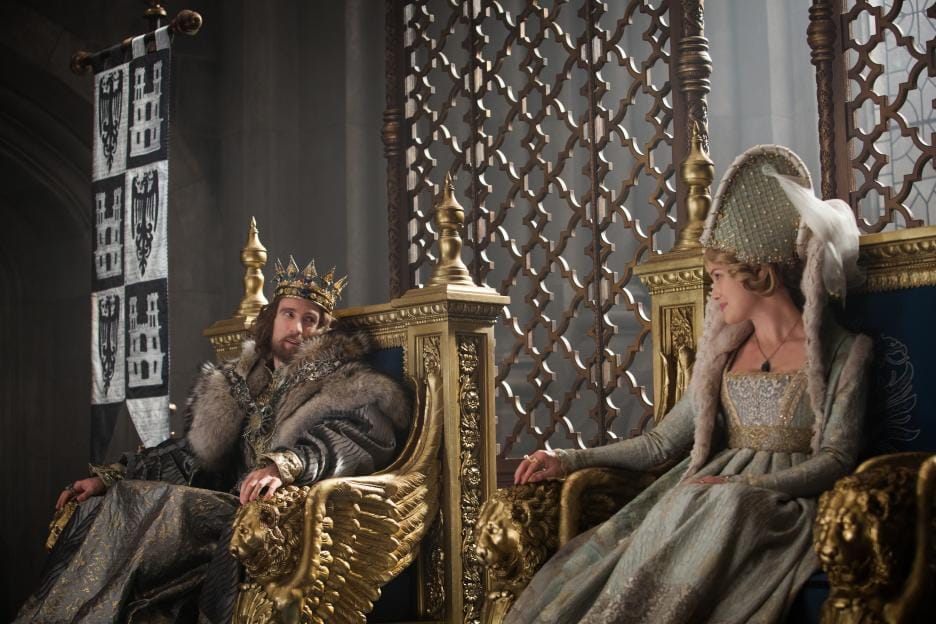 In one of the interviews you did you said that Angelina was a better prankster than you. Was there any pranking going on on set?
Yeah, there was a lot. Most of it was pretty crazy and will remain with me. There was one sort of example of the kind of thing we were doing.  I was pretending to, in the scene where her and I are still true lovers and we still love each other, sitting down by the river and whatever, I sometimes would improvise… So I pretended that I'd heard a noise in the bush. Now while the cameras filming 'cause this particular prank was trying to get something with her that was sort of for the record on camera. So I heard a noise, you know, I suddenly said to her, like, "Do you hear something?" She sort of looked at me but now she's got to keep playing on. She's like, "Oh, what's he doing,"  but she's got to keep on. I run off and I go behind the bush and I'm diving down and I'm like finding things. And I come up with the raven. As if the raven had been following her.  The whole crew laughed and I thought I was very clever and very funny.
The next day,  we wrapped that night, we finished shooting at nine thirty in the evening. The next morning I get to my trailer I think six o'clock or something like that. And I open my trailer, I'm all tired and I just like can't wait to just get into the trailer and there's these two huge real ravens in my trailer.  And they literally looked at me and kind of went  "SCREECH" I was literally too scared to go into my trailer. It took, like, half an hour before the guy could come and remove them — ravens are intimidating birds!
This film comes out right before Father's Day.  Do you have any messages that you can give dads who may want to take their little girls to see the film?
Yes.  Spend time with your children so you don't end up like Stefan.  I have people like, "What's the message for my child?"  I was like, "Well, the message is for you, dude.  It's, like, don't fall off your castle."  It's like, "Well I was making money for my family."  It's like, they didn't want money.  They wanted time with daddy.  You know?  And you see it all over the place.  I don't have kids yet because I was aware that I was working so hard.  It was like if I want to have kids, I want to be able to spend some time with them every day…  It's like it's a lesson for your children but it's very much for the dads.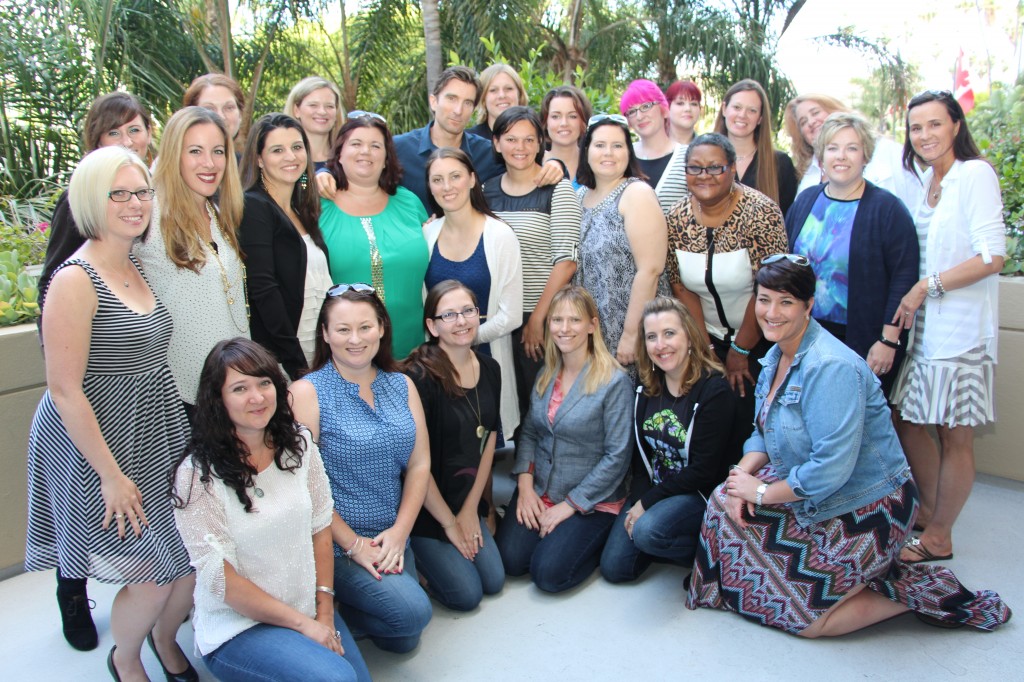 For more Maleficent Interviews be sure to read my  Angelina Jolie feature as well as my interview with Elle Fanning. Stay tuned this week with more from the cast and crew leading up to this Friday where Maleficent Opens Nationwide in theaters.
*I edited this portion of the interview in order not to divulge a big plot twist in the movie. After you watch Maleficent in theaters on Friday, come back and re-read this interview! 
A huge thank you to Disney for  providing my flight and hotel during the #MaleficentEvent. All opinions are 100% mine.