This post is written by me on behalf of General Mills. All opinions are entirely my own. This shop has been compensated by Acorn Influence, Inc. and its advertiser.
It's funny how one thing can spark so many different memories from your life.  Throughout my childhood and even as an adult, Cheerios has played an important role.  When I was a kid, my siblings and I loved to eat Honey Nut Cheerios for breakfast and as a "night, night" snack. When we would spend the night at my grandparent's house they would have a few boxes of Cheerios for us to choose from. Its those little things that I remember fondly as I have grown up.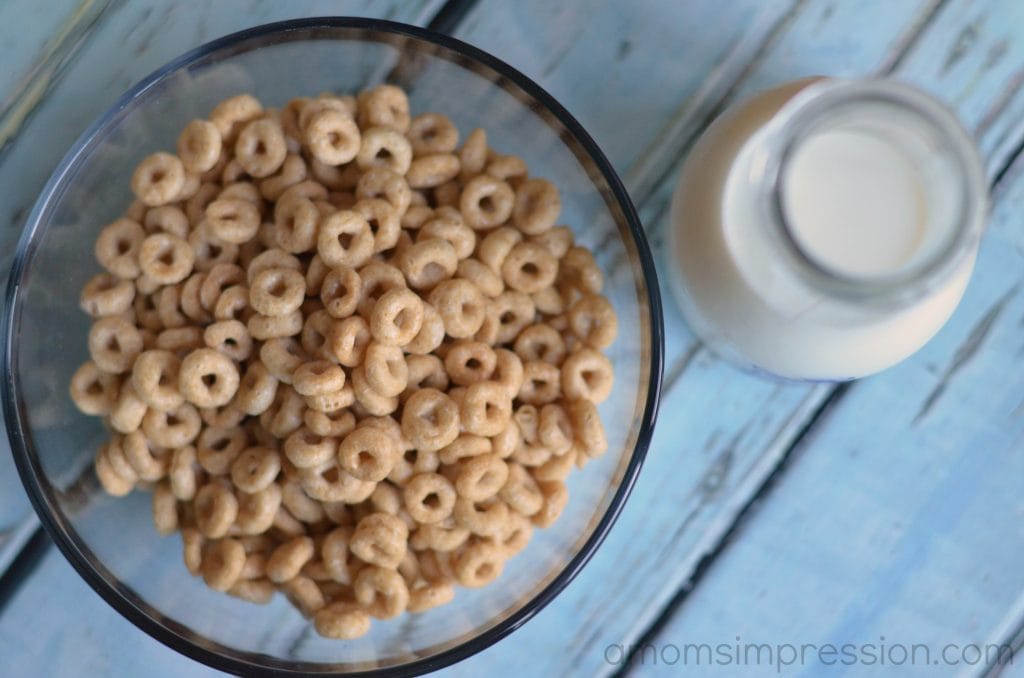 Now that I am a parent myself, Cheerios has also played an important role.  Cheerios were one of the very first solid foods that I gave my kids.  They both loved them. They enjoy them from breakfast, as a snack and even as their own "night, night" snacks while watching movies with their cousins.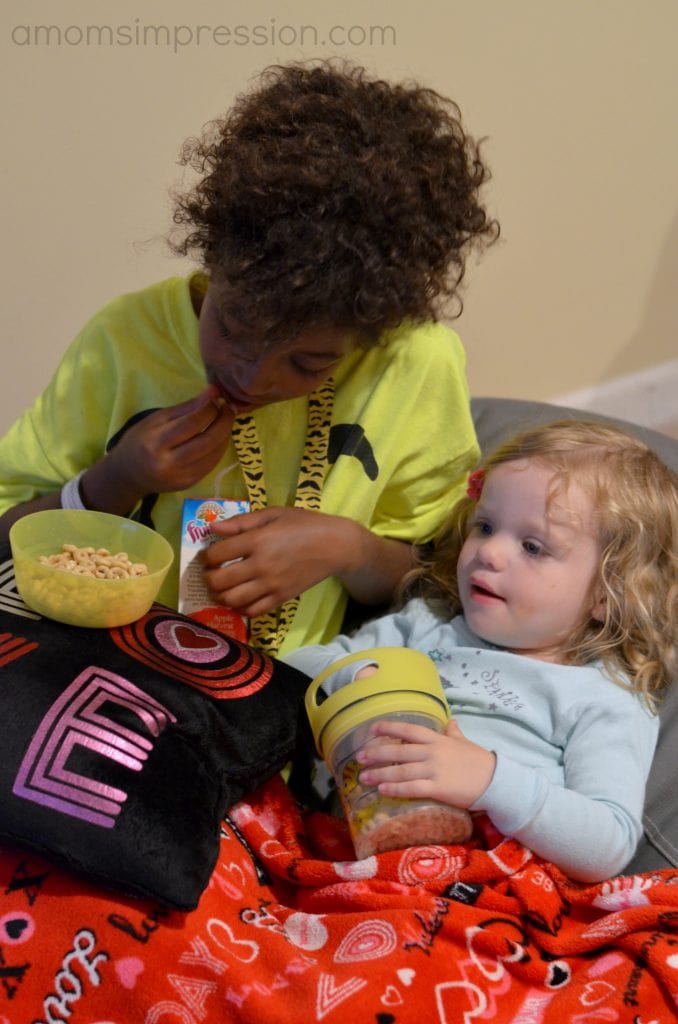 I think one of the reasons Cheerios has played such an role in our life is that everyone loves them!  They are easy to bake with, snack with, laugh with, and enjoy at any time during the day.  There are so many occasions that Cheerios can be a part of and right now you can thank someone you love buy gifting them a box of Cheerios when you purchase specialty marked packages of Family Size boxes for your family.

#GetOneGiveOne
Giving can make a huge difference even if it is as simple as a box of Cheerios. Let your teachers, friends or family members know that you are thinking of them and are thankful for them by gifting them a box.  Look for participating boxes of Cheerios in your favorite flavor and enter the code online and your recipent will recive a coupon for a free box!  Participating Cheerios varieties include:
Family Size Honey Nut Cheerios
Family Size Multi-Grain Cheerios
Family Size Apple Cinnamon Cheerios
Family Size Fruity Cheerios
Family Size Frosted Cheerios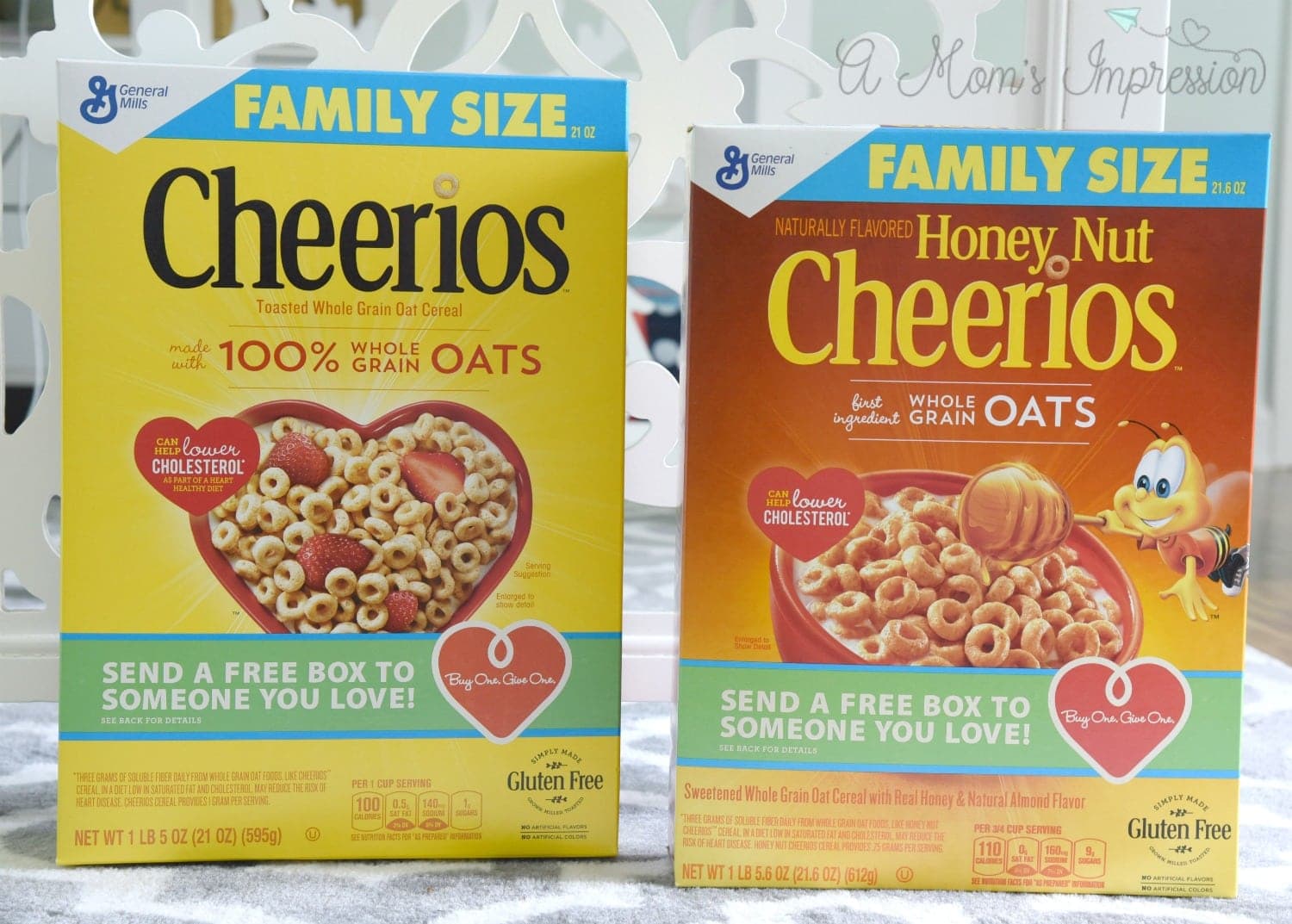 Find your code inside specially marked packages in stores and enter it on http://wm6.walmart.com/Gluten-Free-Cheerios to send a coupon for a free box of Cheerios to someone that matters.
It's so simple to give a box of Cheerios to a person in your life.  Let them make some new memories of their own.
Who would you share a box with?