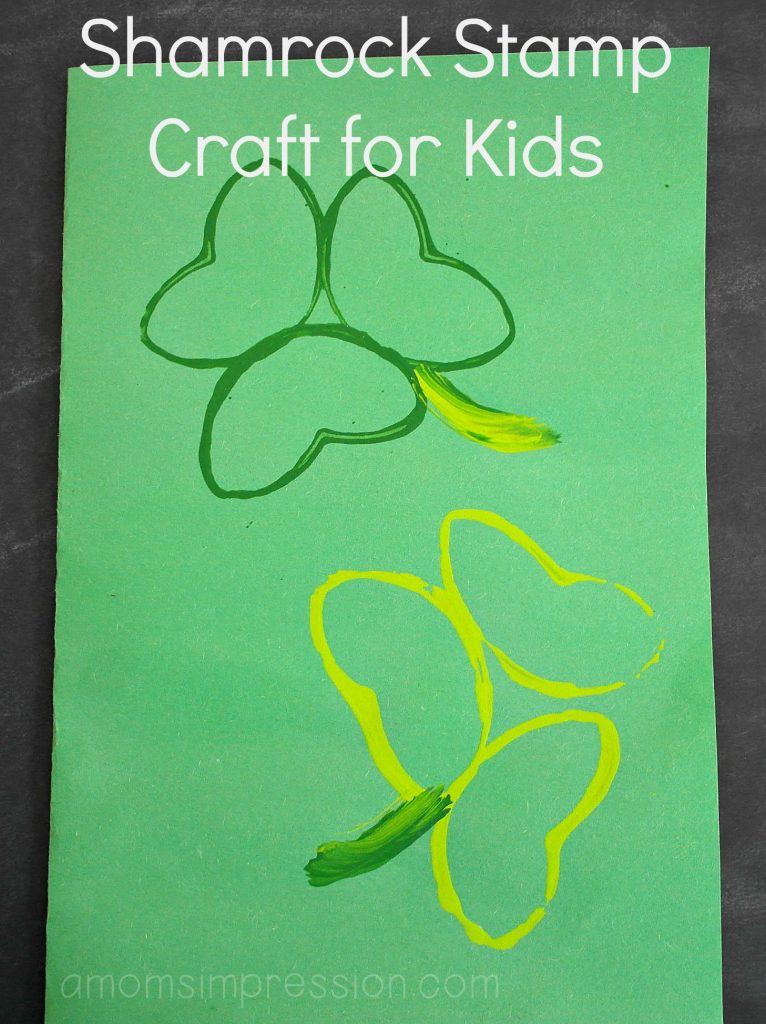 So strange story, my dad did the ancestry DNA kit and found out that he has some Irish in him, which means that my husband is not the only Irish descendant in our family!  St. Patrick's Day has a whole new meaning to me now!  The big day is about a month away and I was thinking about fun, and easy ways to get the kiddos excited for the holiday.  Well, nothing excites my kids more than doing crafts with their mom so I came up with one that works well with both my first grader and my toddler.  This Shamrock Stamp Craft for Kids is fun, simple, and takes just a few minutes to complete.  You can even turn them into festive cards to give away to family and friends!
Materials
Empty toilet paper roll

Green craft paint

Green construction paper

Paper plate

Other decorations and embellishments (optional)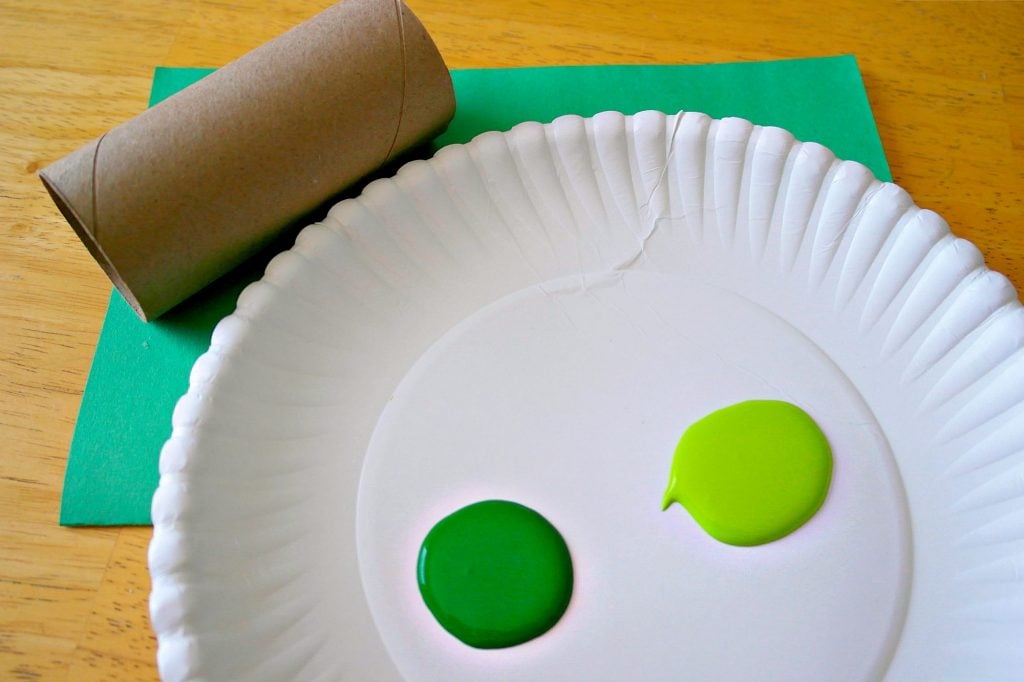 Instructions
This is a great craft for the little ones.  This stamping can be done simply for fun or make a keepsake out of it!  
Here is how to make the shamrock stamp.   
Take an empty toilet paper toll and press down in the middle.  Make a crease down along the whole 

roll.  When you let go,  it will pop back up and be bent into a "heart" type shape.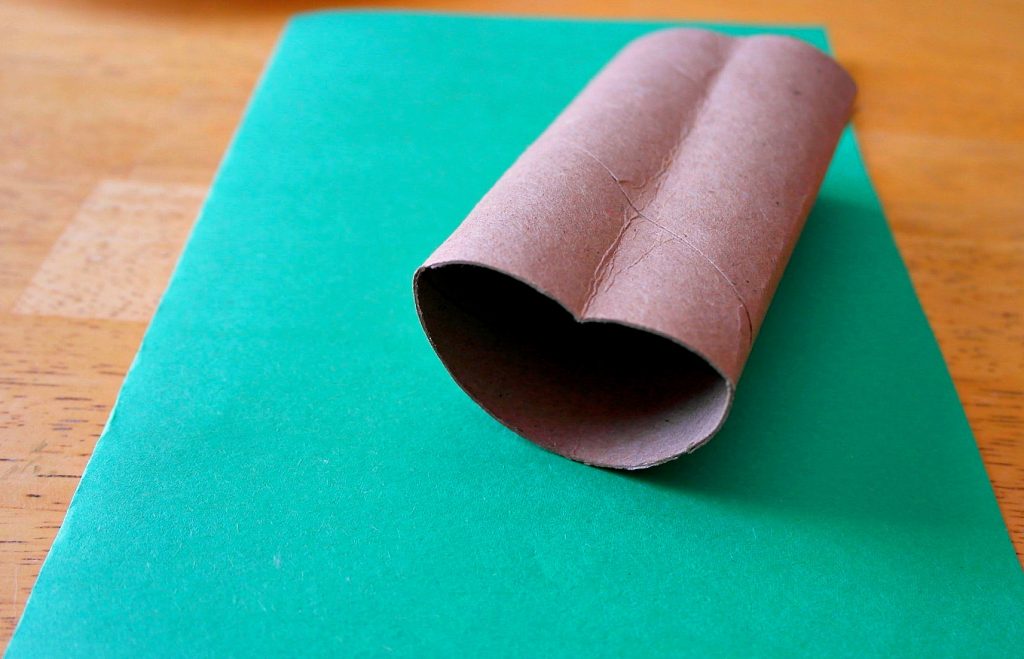 Dip the toilet paper roll end into paint.  Dab it off on the paper plate if necessary.  

Stamp the end onto the paper, the shamrock is made my making 3 "heart" shaped stamps that touch 

each other on the edges.  Use your finger or a paint brush to add a little stem.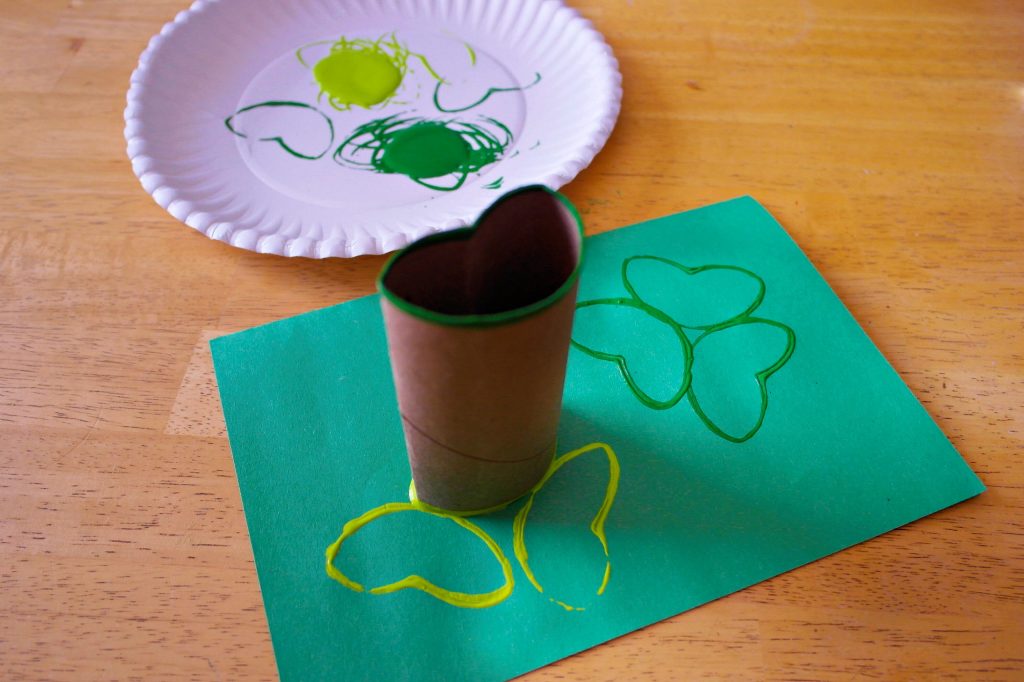 To make a keepsake card:
Fold the paper in half, have the children stamp it where they wish to and then decorate and add their name, viola! A homemade shamrock stamped card.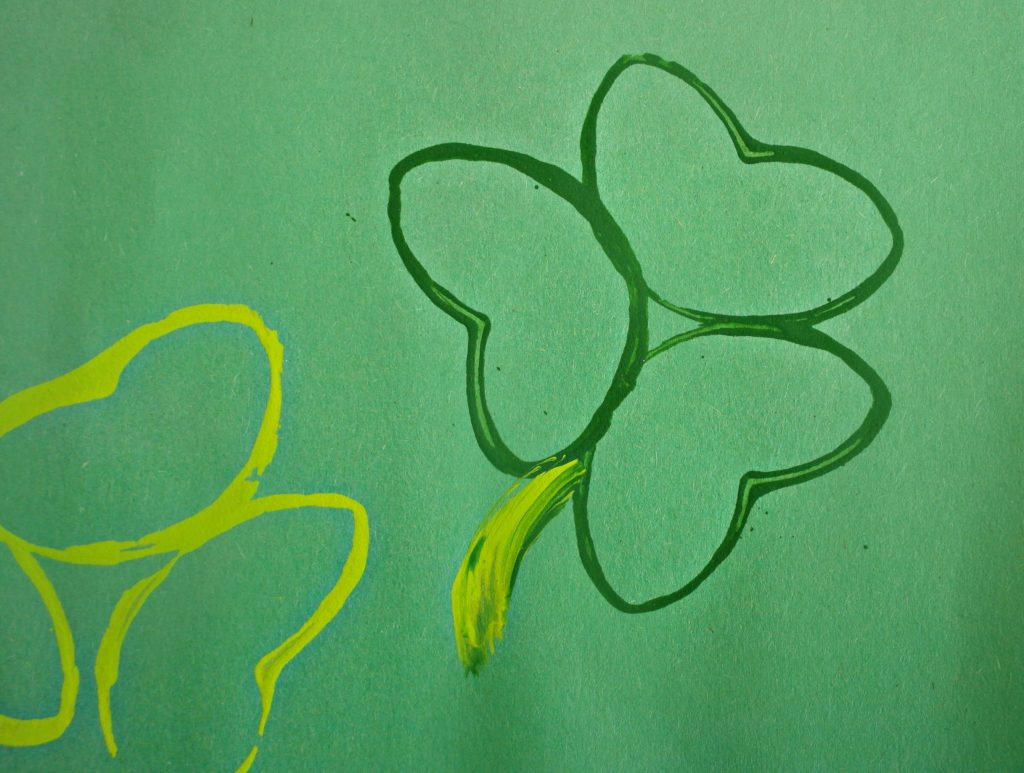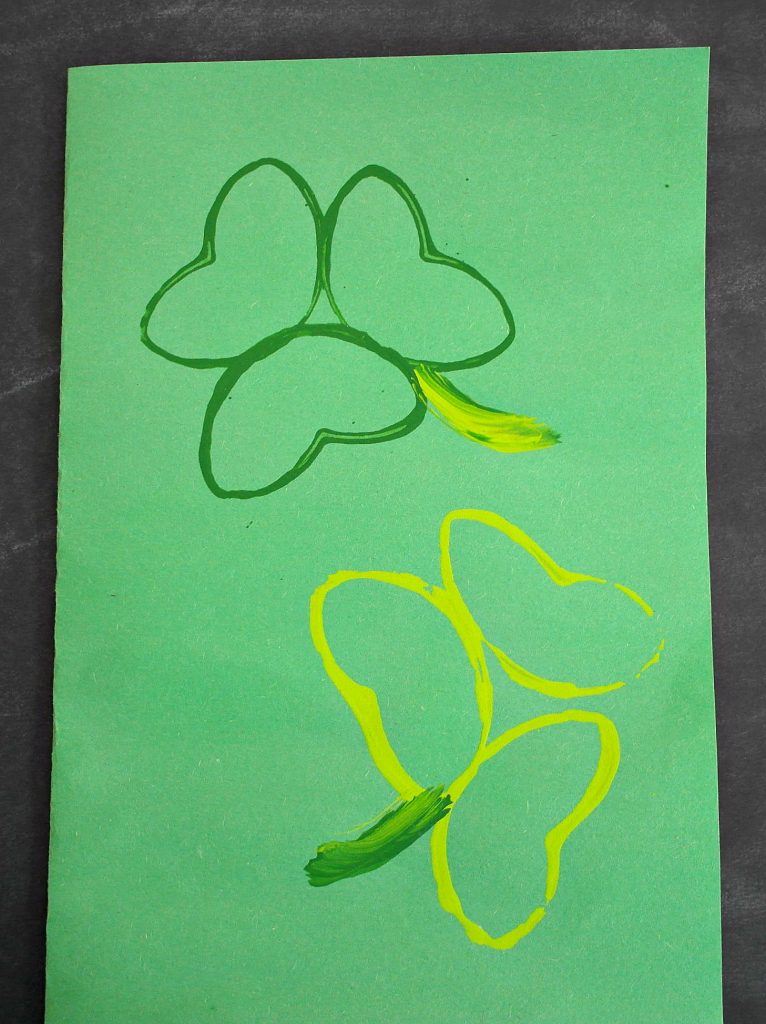 Happy St. Patrick's Day!!!