Yesterday I shared my experience on my first television set and today I am bringing you my experience on my second visit to a television set.  While in LA I was able to preview the upcoming season premiere of ABC Family's "Baby Daddy" as well as visit the set and watch a dress rehearsal.  I fully admit that I wasn't at all familiar with the show before heading to LA.  Now, I am a fan.  Baby Daddy is a "Three Men and a Baby" meets "Friends" type of show full of love triangles and friendship.  I was really impressed with the cast after having the chance to interview them (more on those interviews next week).  As a sneak preview…
I loved talking with Jean-Luc Bilodeau, AKA the "Baby Daddy" himself.  It was a lot of fun to hear how this role was the first time he ever actually held a baby!
Another one of my favorite interviews was Melissa Peterman who plays the mom on the show.  Melissa was so down to earth and could relate to being a mom.  She showed us around the set and took selfless with all of us and this fun one for herself!
In fact, the entire cast was so kind enough to take time to take photos with us. I will be sharing all of my selfies next week when I bring you the interviews.
The set of Baby Daddy was full of whimsy and adorableness.  I love the fact that they have an old, old, old dial phone hanging on the wall.  Honestly, I haven't seen one of these in a long time!  I also love the claw hanging next to it.  My son has one of these and we love playing with it.  This kitchen has bachelor written all over it.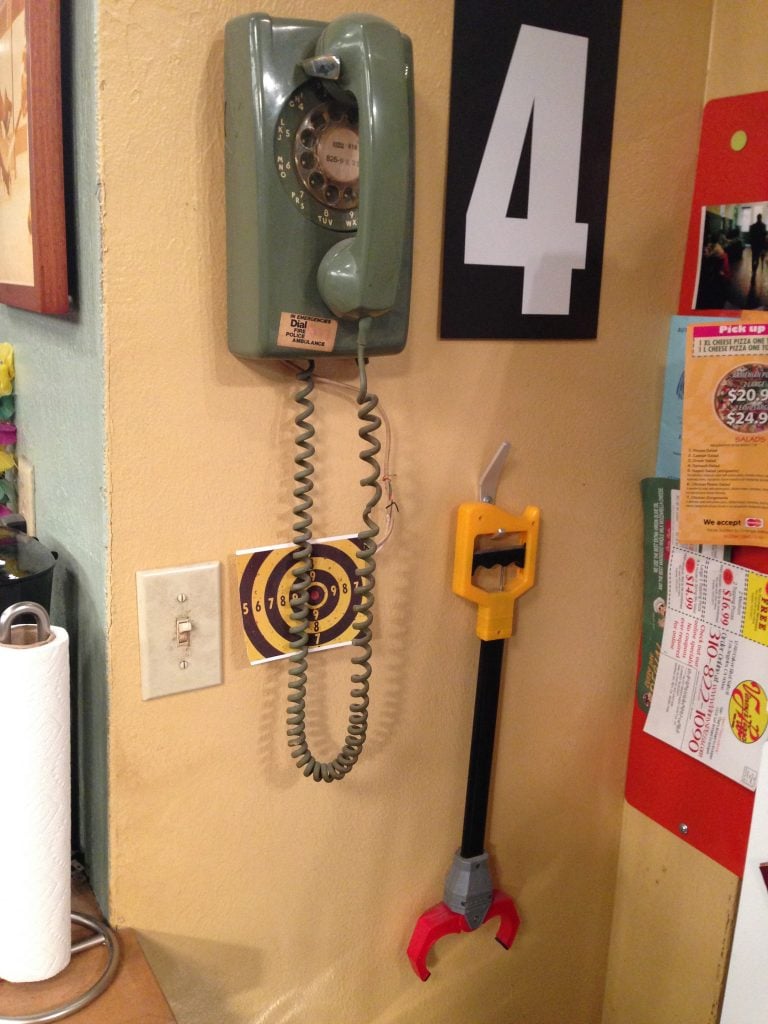 The fridge also looks like a bachelors fridge with the exception of their little girl's picture and the number magnets hanging on it.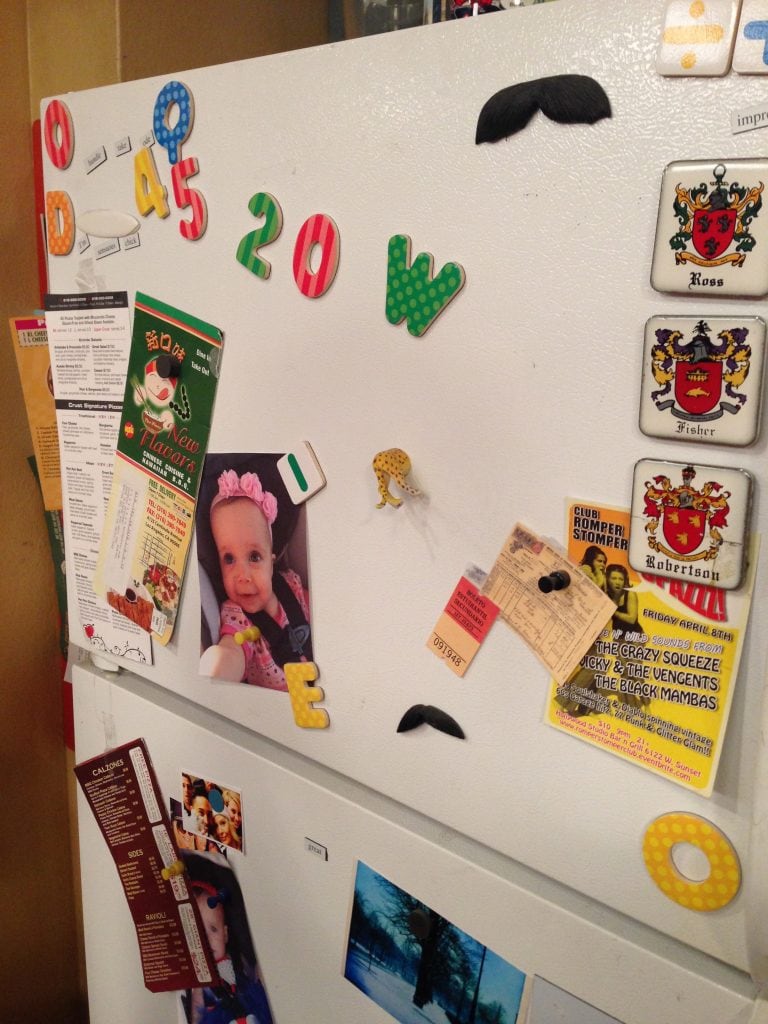 I love the sink and the dryer rack full of dishes (including a lot of sippys).  There is such attention to detail that I sometimes overlook when I watch a show.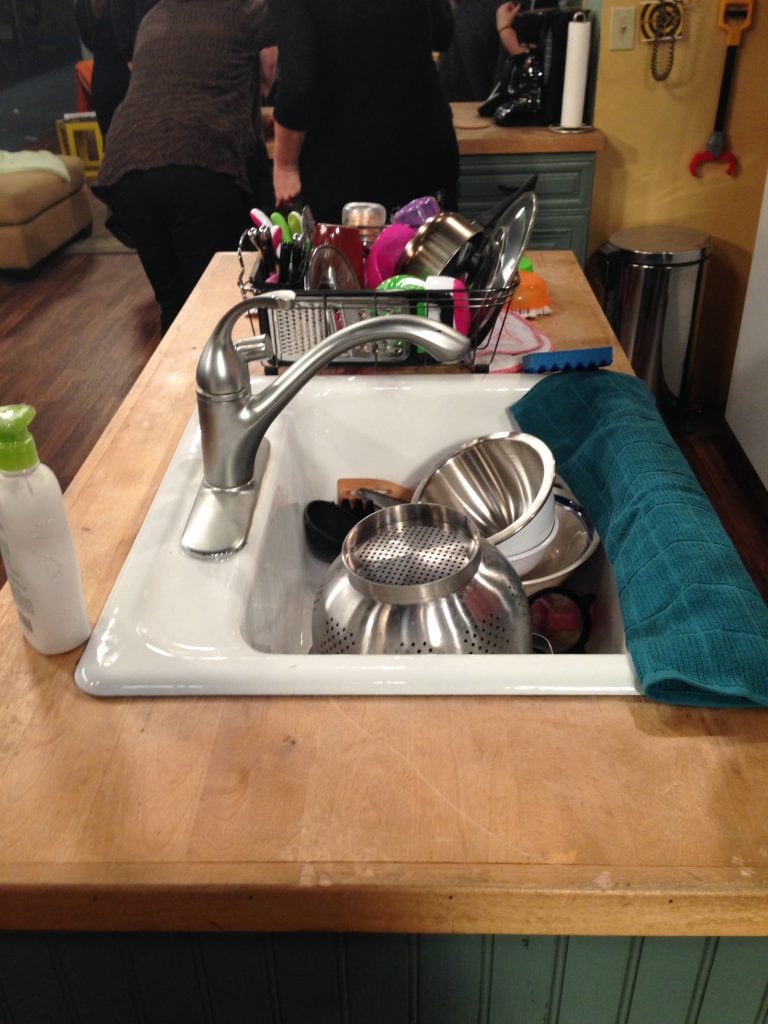 On the show, one of the main characters is a Rangers hockey player.  They have one of his jerseys hanging on walls of the hallway.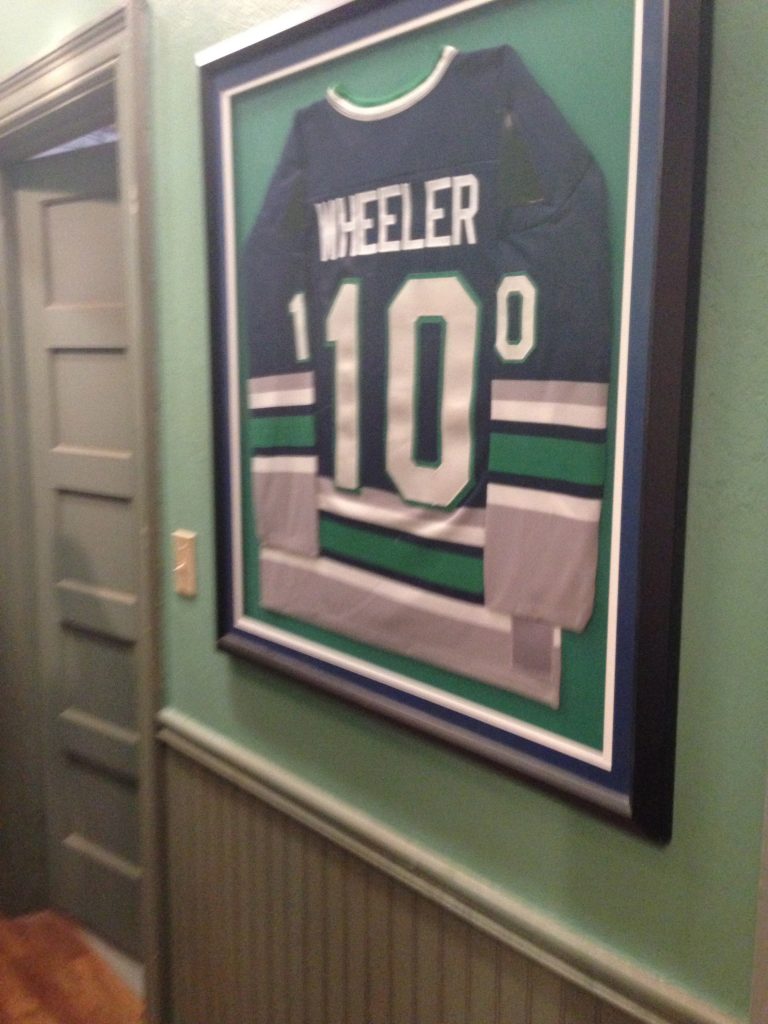 This is where the magic happens!  One of the bedrooms on the set!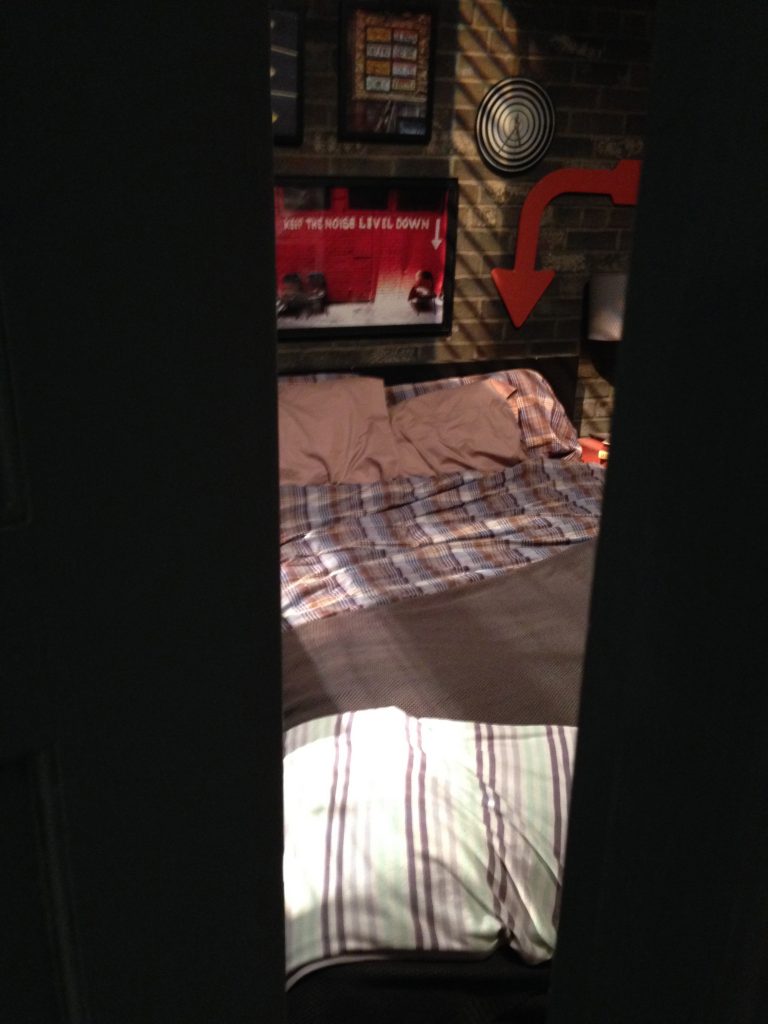 Remember that there is a little girl living with all these fellows.  Check out her set up. Her little table and tea set in the living room!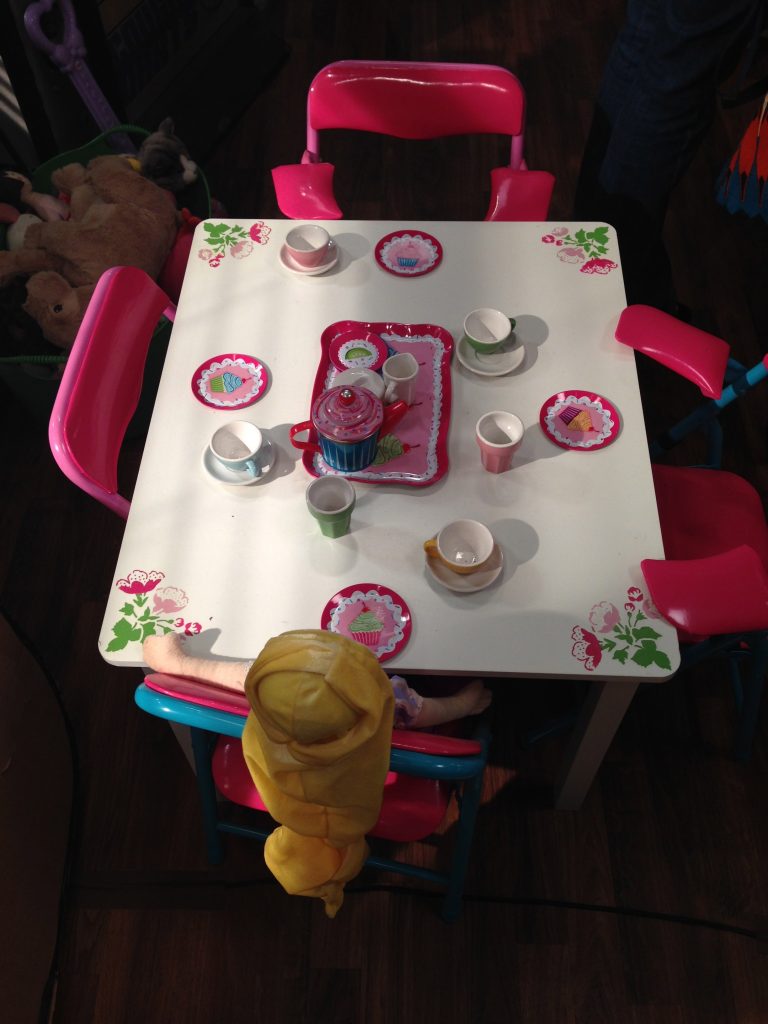 She also has an adorable play area in the living room with a lot of familiar toys.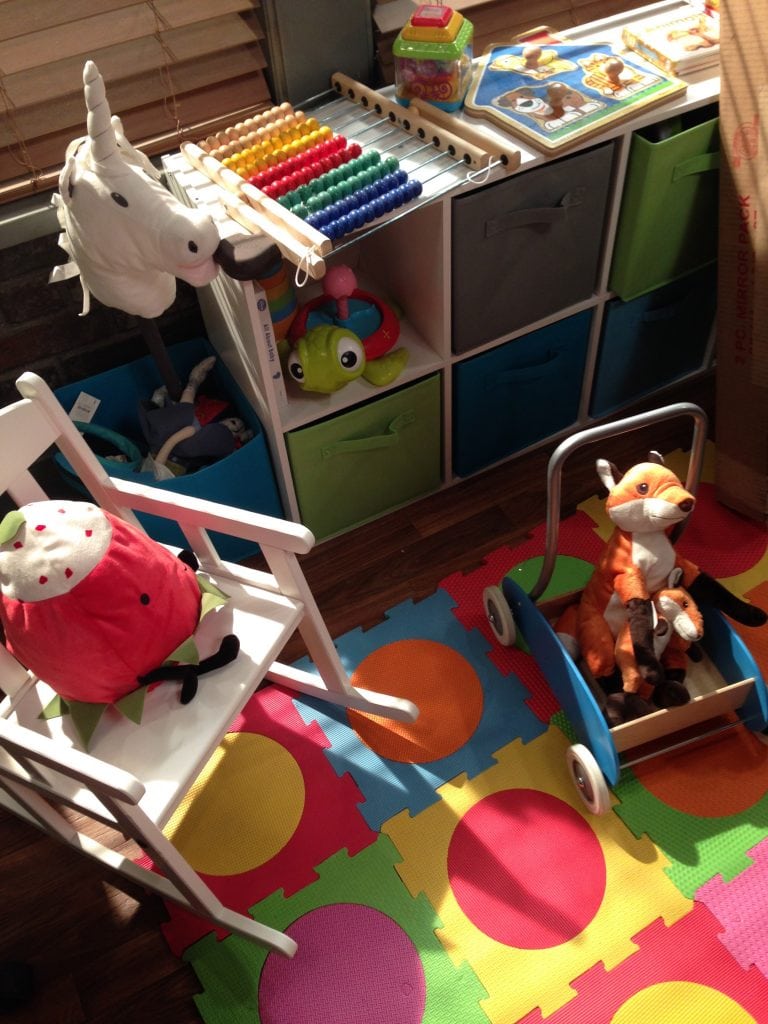 While we were there visiting the set, the cast was preparing and recording parts of their latest episode.  I am not giving away any sneak peaks, but I will say that a lot has happened since I last watched the show!
Baby Daddy  is airing its winter premiere on  Wednesday, January 14th at  8:30/7:30c.  Be sure to visit next Tuesday when I bring you my interviews with the adorable cast!
A huge thank you to Disney  for flying me out to LA for the #ABCFamilyEvent.  All opinions are 100% mine.