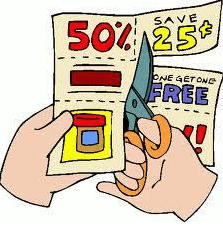 Finding deals is one of my hobbies.  I love scoring a set of baby pacifiers for under a $1 or getting a great deal on Easter candy.  It is one of those personal highs that people get when they feel like they somehow beat the system.  Silly, I know but I am willing to bet that a lot of you know what I am talking about.  I also love saving money!  With my second child on the way we need to pinch our pennies in order to pay for 2 kids in daycare (I gotta stop thinking about it or I will freak out).
Luckily we have a great resource at our fingertips.  The Internet provides many ways to scout out these deals and find online coupons that make bargain shopping a whole lot easier than it has been in the past.  Coupon Codes 4 U is a great website for finding deals through many online retailers.  When I searched I found a Vistaprint Discount, PRWeb Coupons, and Verizon Wireless Coupon Codes.  In addition I noticed that they have discounts with some of my favorite stores like Target, Kmart, Sears, and Shutterfly.  You can also find some great coupons from Answers.com coupons.  You can search for specific products you would like coupons for or you can do a general search to find grocery coupons or beauty product coupons.
Finding deals nowadays is so much easier thanks to the Internet.  All it takes is a little time to do your research and soon you can be saving money on things that you are going to purchase anyways.
Do you have any tips on how you save money?
Happy Couponing!