Kubo and the Two Strings opens in theaters nationwide in 10 days.  While I won't be releasing my entire review of the movie yet, I can tell you that this is a tale about the important things in life and discovering who you really are.  LAIKA has a way of addressing some tough subject matter in a manner where children can relate to, this movie is no exception.
Last month I had the opportunity to sit down with some of the cast of the upcoming movie Kubo and the Two Strings.  Charlize Theron, Art Parkinson, and Matthew McConaughey chatted with myself and a few other bloggers about the movie and how they related to the heartwarming subject matter in the movie.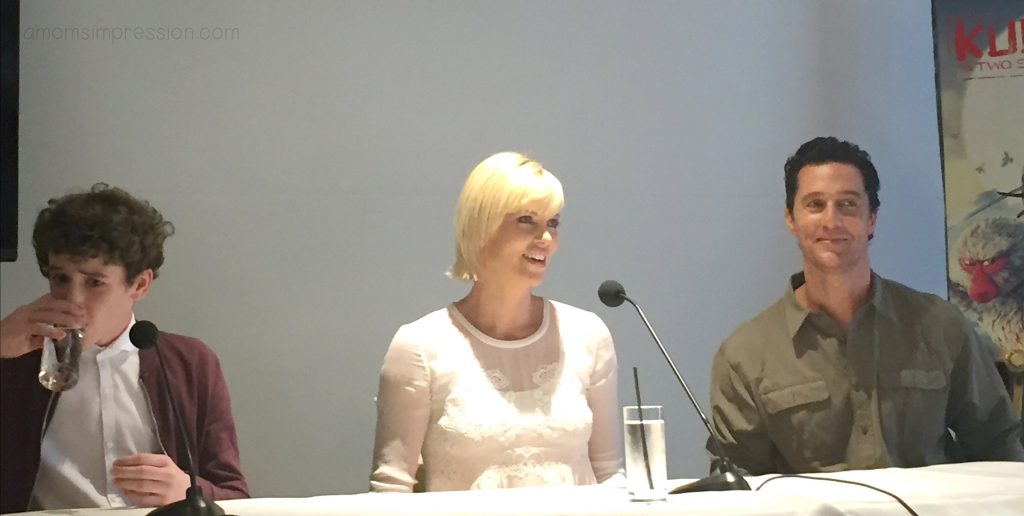 Art Parkinson was quite a bit younger when he recorded the voice of Kubo.  He told us that he practiced his lines with his mom.  He and his mom are very close so he was able to relate to the relationship between Kubo and his mother.  He was drawn to the film because the issues that the family faces in the movie are very relatable to real-life families.  "It is refreshing to see that in a film."
Charlize was excited to do the film because she said her kids would have to be 52 years old before they could watch any of the movies she has done so far.  She enjoyed working with Art and said that they had some fun times together recording their parts. They had the opportunity to play off each other a little bit.
Mathew actually read the script to his kids at bedtime. He loves being able to share the making of this movie with his kids.  He had this cute story to share about his experience with being Beetle:
"We read this over quite a few nights at bedtime and they got into it, understood it. I'd watch their reaction to where they thought things were scary, spooky or funny, and then we all went and watched the film. I had a great time watching the film but I also had a great time looking out of the corner of eye at my kids at what they were laughing at. My eldest son in all the animated films he watched, he always loves the goofy sidekick, and that's what I got to play, sort of the goofy Beetle, you know? And so they still to this day, since they've seen it, will walk by and ask me something, and as I'm trying to think, they'll be like, oh, well, I suppose you forgot, like the Beetle. You don't remember that, do you, Papai?"
Kubo and the Two Strings will delight everyone in the family.  The story is relatable to both children and adults.  I think Matthew McConaughey said it best when talking about this movie.  He said that just like in real life, "You have to fight for your own happy ending!"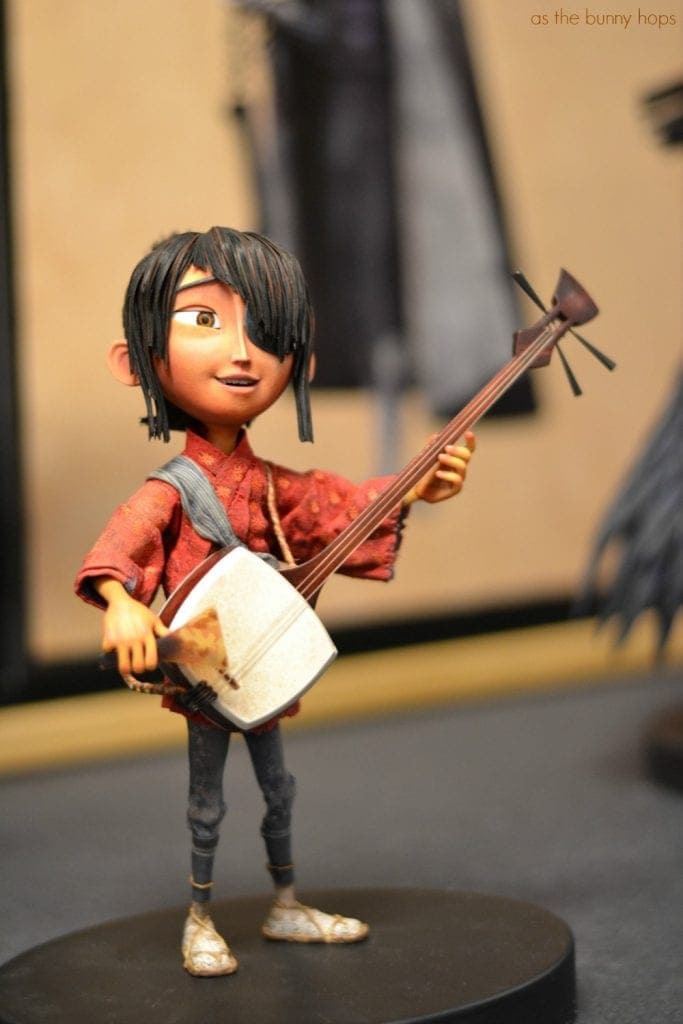 Kubo and the Two Strings hits theaters nationwide on August 19, 2016. Please follow them on their social channels for updates and more special clips from the movie: FACEBOOK , TWITTER  and INSTAGRAM.
A huge thank you to Focus Features and LAIKA for flying me to LA for the press event. All opinions are 100% mine!