This is a sponsored post written by me on behalf of Schreiber Foods, Inc. All opinions are entirely my own.
I remember as a child, I was ALWAYS hungry. My growing body was in constant need of nourishment. This was most evident in the hours between lunch and dinner. I would get off the bus after coming home from school and immediately raid the kitchen for something to hold me over until dinner. This would, without exception, drive my mother crazy.
Now I am a parent and have a 4-year-old girl and a 7-year-old boy. My son, just like me, is constantly eating. I know this will only get worse as he gets a little older. Now He gets off the bus after school and immediately wants to know what is available to tide him over until dinnertime. This, without exception, drives me crazy.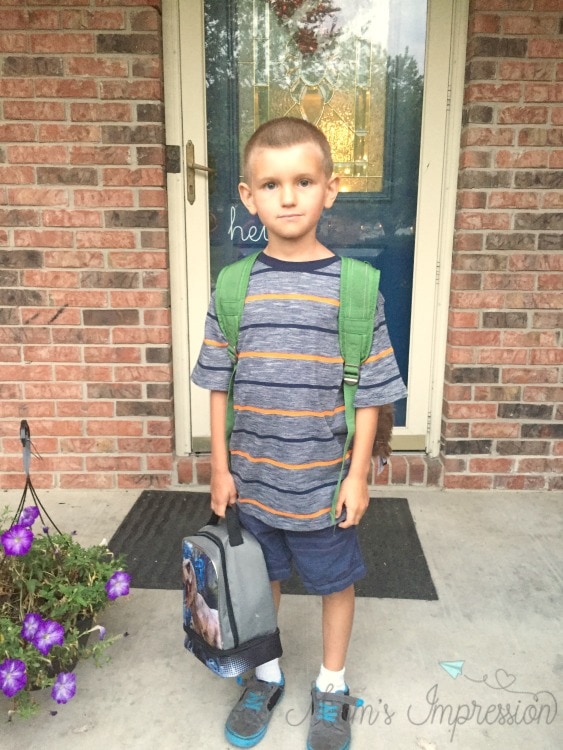 But this is all normal behavior. It was normal for me and it is now normal for him. The key thing to figure out is the best way to deal with this situation. Well, they say that "mother knows best" and, as much as I hate to agree sometimes, my mom DID know best. She always had some string cheese on hand for me to snack on in those after school situations. But it wasn't just then, I remember eating string cheese on the weekends, running inside to quickly refuel during a backyard football game as well. Nowadays, as a parent, I am dependent on string cheese for even more situations. It is great to bring on a road trip. Of course, it is always an easy thing to throw in a lunch box along with my son's favorite sandwich (PB&J!) on those hectic mornings when the bus is right around the corner. I swear, every morning we feel like THIS is the day when we miss the bus. But somehow we never do.
String cheese is a perfect snack food or side dish. It is easy to eat. It has very little waste. It is made with milk and is a good source of calcium and protein. It travels well, is simple to throw into a lunchbox and all kids love it.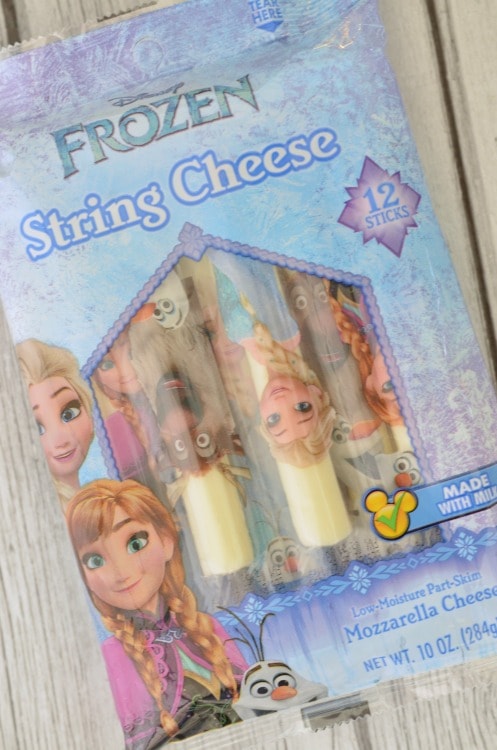 So how can you improve upon this? How about adding some licensed Disney® Frozen characters to your string cheese! If you have a 4-year-old girl like I do, then you know that anything with Anna and Elsa on it will be very popular in your house. When you pair this with our kids' favorite snack of string cheese, your life as a parent has just gotten a little easier. And we can use all the help we can get, right?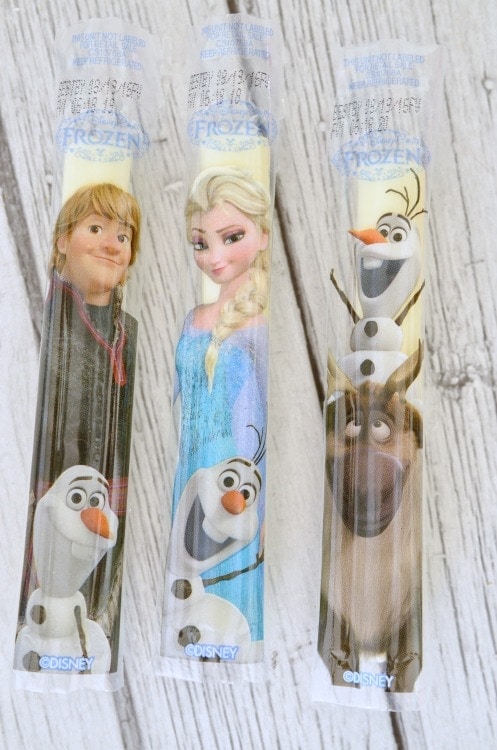 We were very excited to find Disney® Frozen String Cheese in our local grocery store. We picked up our package of twelve sticks during our weekly shopping trip to Meijer, but you can find them at any of your local grocery stores. They look great on the shelf, prominently displaying our two favorite Frozen princess sisters along with Olaf. My daughter lit up when she saw the package. Inside you will find twelve individually wrapped string cheese sticks that are perfect for grabbing on-the-go whenever you need them. Each stick has a different Frozen character on them for a little added fun.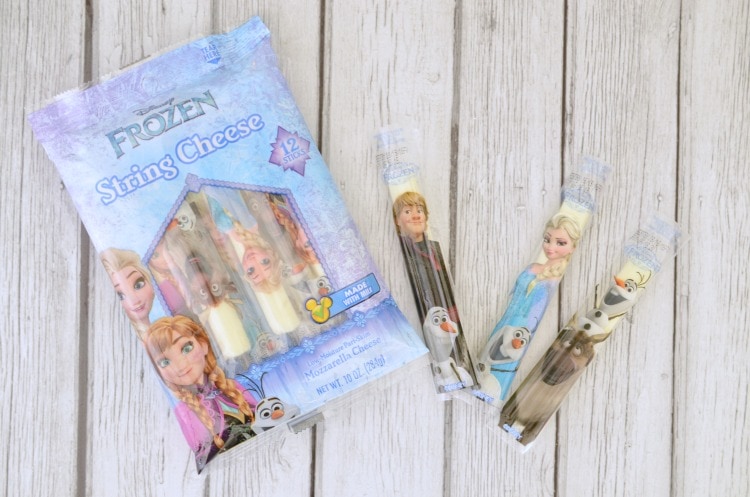 So head on out to your local grocery store and pick up a pack of Disney® Frozen String Cheese during your next shopping trip. Also, don't forget to go to www.cheeseadventures.com. This site is full of activities for your kids and tips for parents. There are also some nice coupons here, including $1 off this product (expires 1/15/17).
Have you ever taken a close look at a lot of the other snacks you could give your child? Look at the long and disconcerting list of ingredients. Sometimes it is an endless list of things you have no idea about. I love that Disney® Frozen String Cheese has only four ingredients: Skim milk, cheese culture, salt and enzymes. In a time when I feel like I am in a constant battle to find food that is easy to prepare, has quality ingredients, and is fun for my kids, Disney® Frozen String Cheese hits on all fronts. In short, I feel that providing this as a snack is a wholesome, healthy, responsible choice for my children that will put a smile on their faces. What is better than that?
What are some of your favorite after school snacks?
.

<!– End Third Party Code —