We seem to be finally getting into a new routine now that school has started. I took Caroline to her Back to School Night at her kindergarten this evening and she was able to show me all the things they are working on in class. She is so much more comfortable with school now than she was a couple weeks ago. It was a shakey start so I am so relieved that things are going well for her.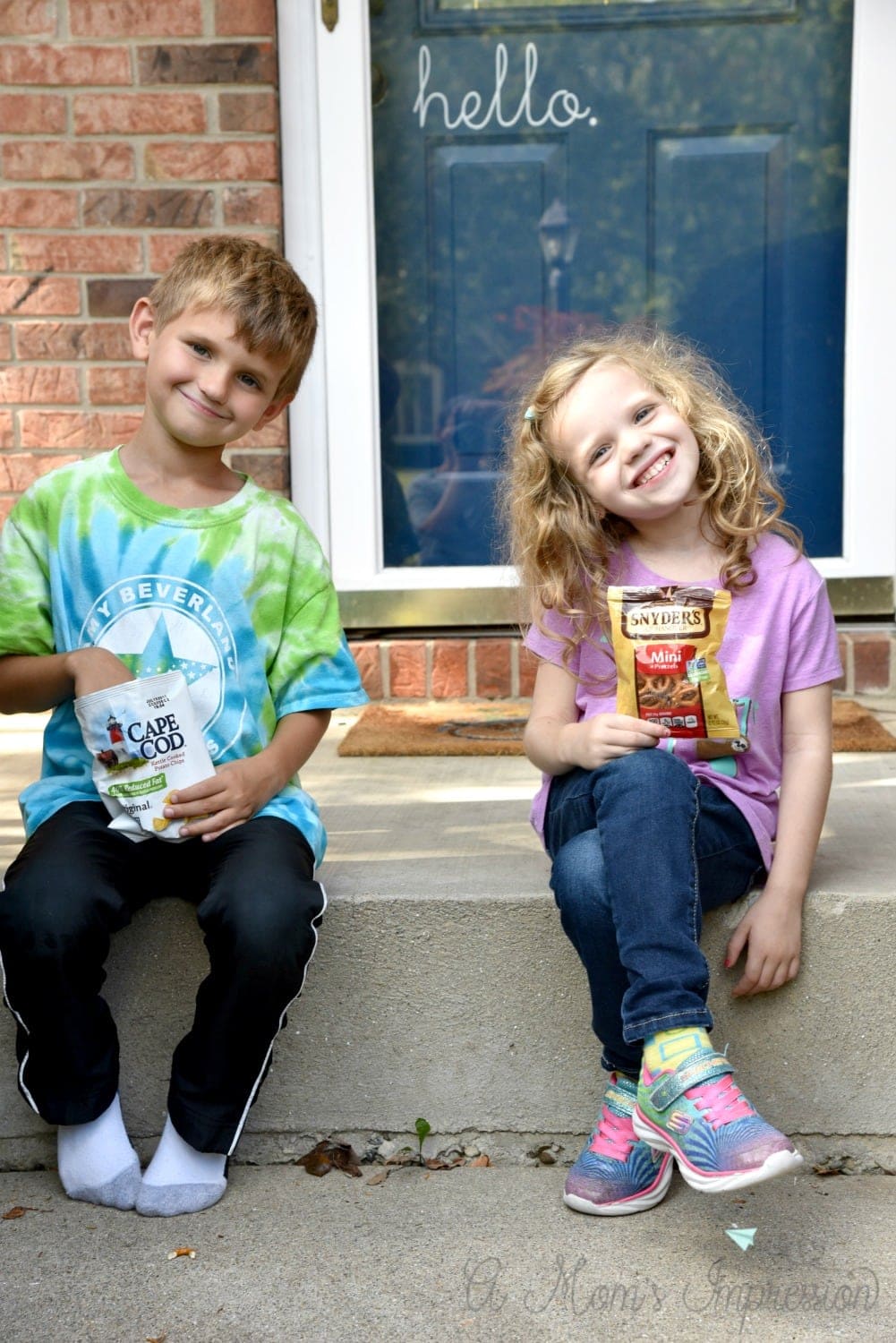 There are so many new changes this month and we have all had to adapt a little. This year I am making not one, but two school lunches every day.  Last year Caroline was required to eat at her preschool so bringing her lunch to school with her is a new experience.  I have had to wake up a bit earlier to make sure I have enough time to get their lunches made before we catch the bus.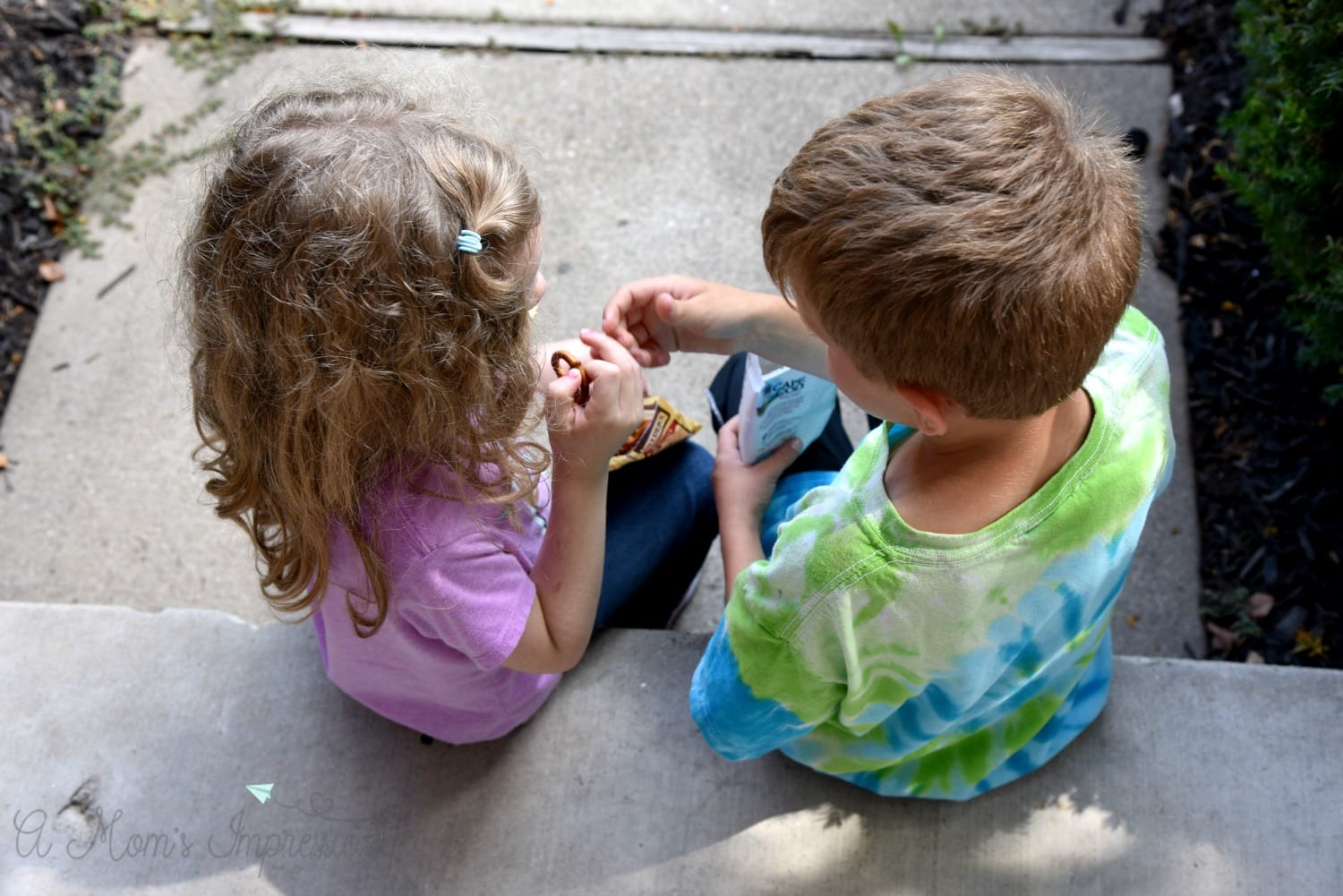 School Lunch Ideas for Picky Eaters
When it comes to school lunches, I search high and low for kid-friendly products that help me get lunches together quickly and that my little picky eaters will enjoy.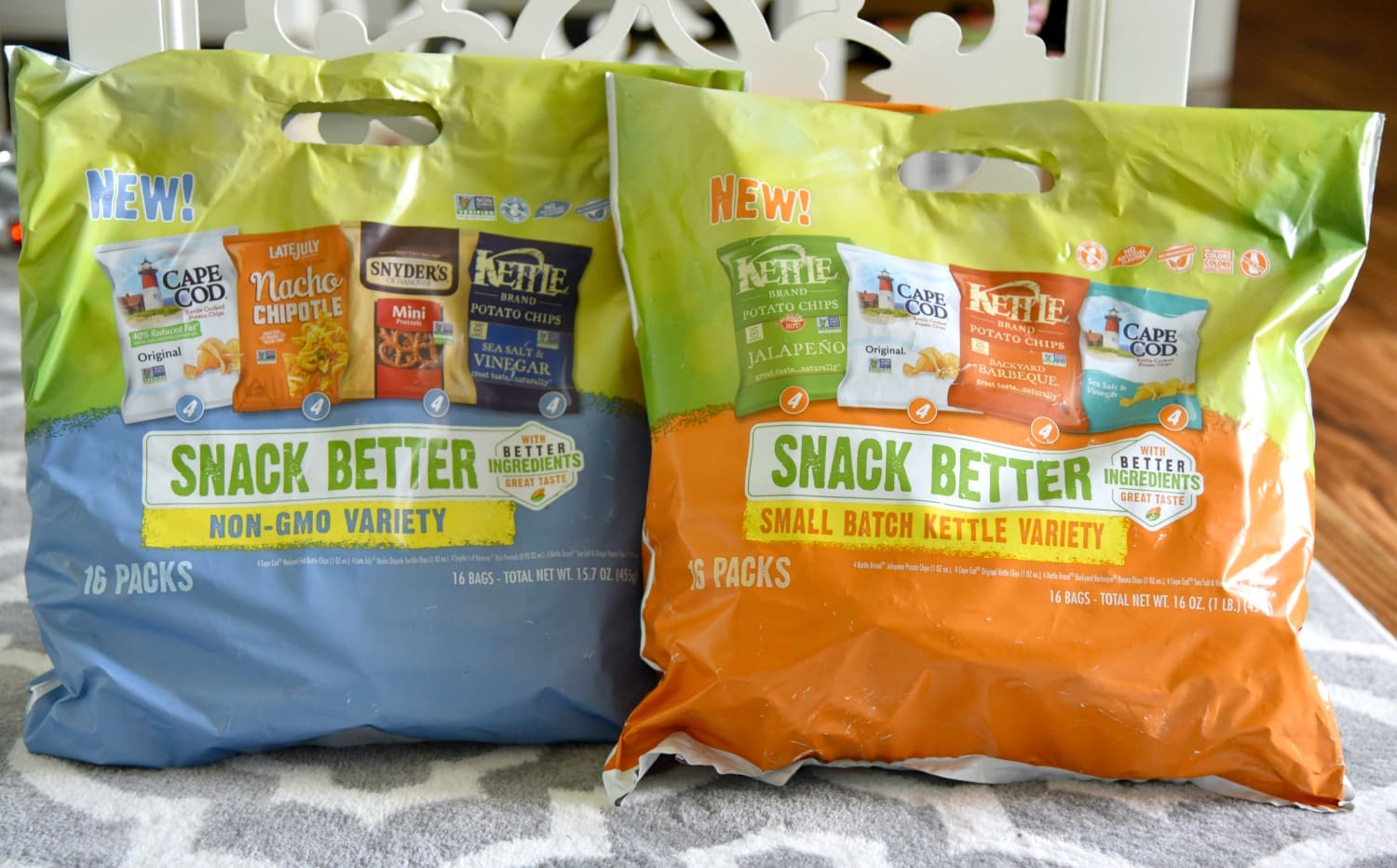 My son and my daughter have different tastes so having a variety of options is welcomed, this is one reason I am a huge fan of Snyder's-Lance variety packs. These time savers include a flavorful variety of snacks from five family brands that both kids and adults will love; there's something for everyone! Made with great tasting, better-for-you ingredients this single-serve size is perfect to throw in a lunch box or a soccer bag, all ready for any fall adventure!
I love the portablility of the little bags. Not only do they save me time in the morning, they save me time when we are running from practice to practice. We are heading on a big family vacation next month and these little snack bag will be perfect to pack for the plane ride.
Snyder's-Lance multi-brand snack packs come with fun flavors that will make everyone in the family happy.  Be sure to keep an eye out for them while you are doing your weekly shopping at your local grocery store.
To learn more and get an instant coupon to save on any pack!
What adventures are you and your family up to this fall?
For more School Lunch Ideas be sure to check out our fun round up of the best Kid-Friendly Lunches.