One of my favorite parts of the #DisneyFrozenEvent that I attended last month was that we were treated to a screening of Saving Mr.Banks in Walt Disney's old personal screening room.  I have been looking forward to seeing this movie ever since I heard about it a year ago.  I was not disappointed.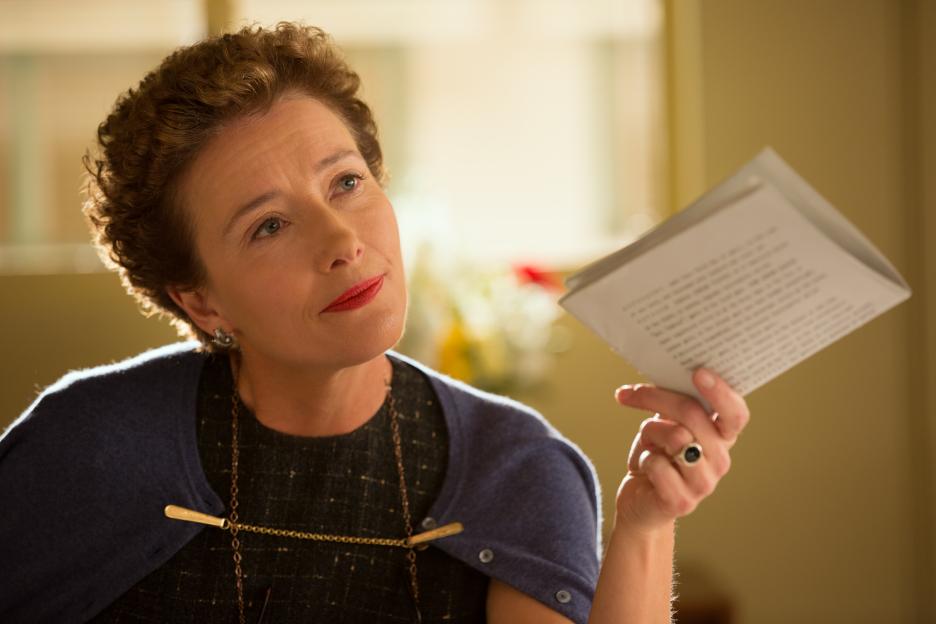 Saving Mr.Banks is the story of how Walt Disney made Marry Poppins.  The cast is led by the outstanding performance of Emma Thompson as P.L. Travers the author of the Mary Poppins series that the movie is based on.  The story line follows the time period where Disney (played by Tom Hanks) tries to secure the rights to make the movie.  The story flashes back to Australia in 1906 when Travers was a young girl living with her two sisters, mother, and her banker father who is an alcoholic.  Her father is played by Colin Farrell who gives an unbelievable  performance of a dad who loves his family with all of his heart yet has an addiction that is tearing his family apart.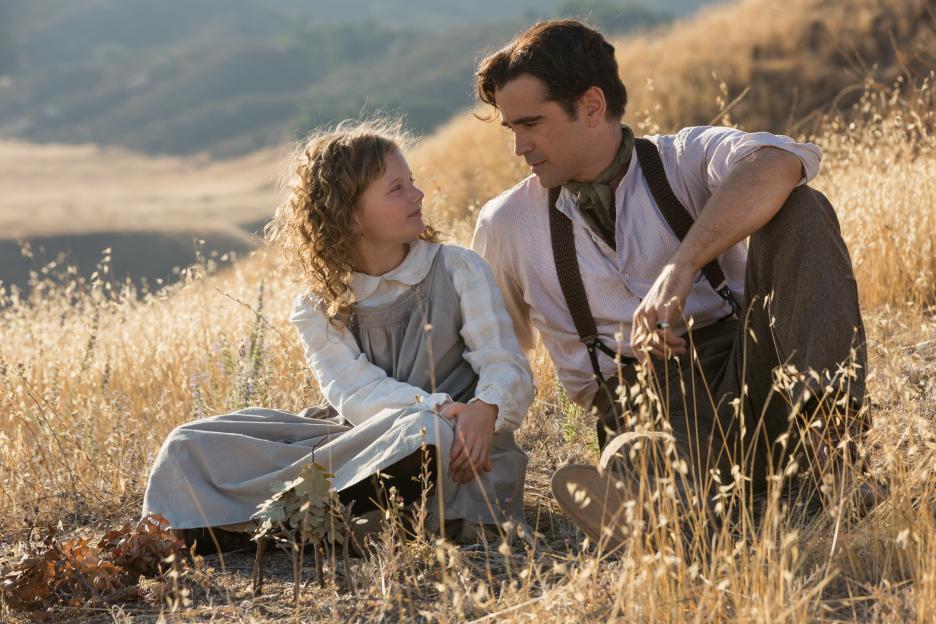 Pamela Travers was known as Ginty to her family members.  She loved her father with all of her heart and tried to please him.  He helped her develop her sense of adventure and storytelling.  Her father's drinking played a huge role in her family's well being, and took a toll on her mother leading to the arrival of  her Aunt Ellie.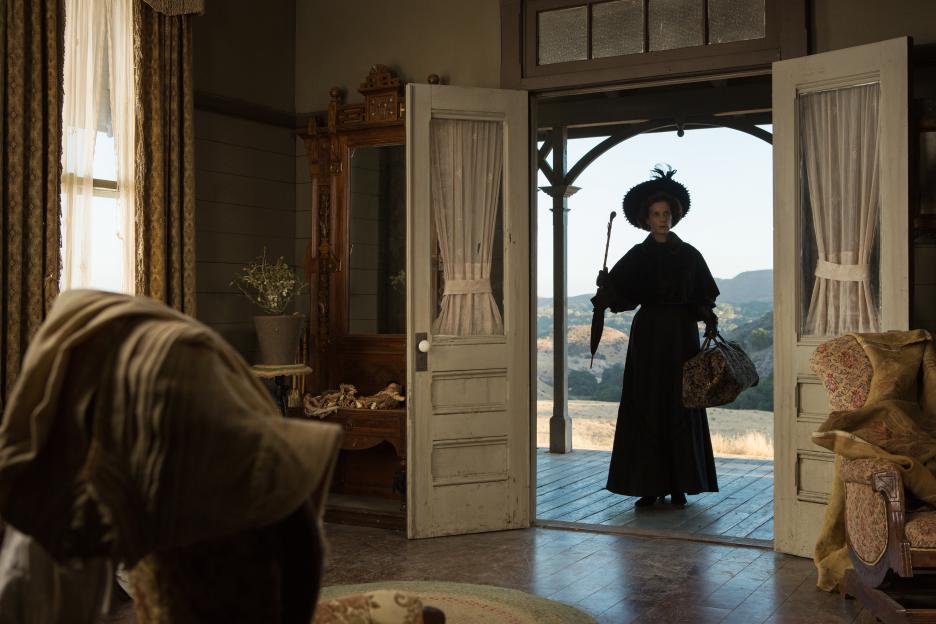 Meanwhile, back in 1961 Travers insists on final approval of every part of the movie before she will sign over her rights to the story.  To say that she has some odd requests is an understatement as one of her requests is that the color red would never show up in the movie.  She also requested that all of her meetings with the writers and songwriters be taped. (If you stay for the closing credits, you will hear some of the original footage from those tapes)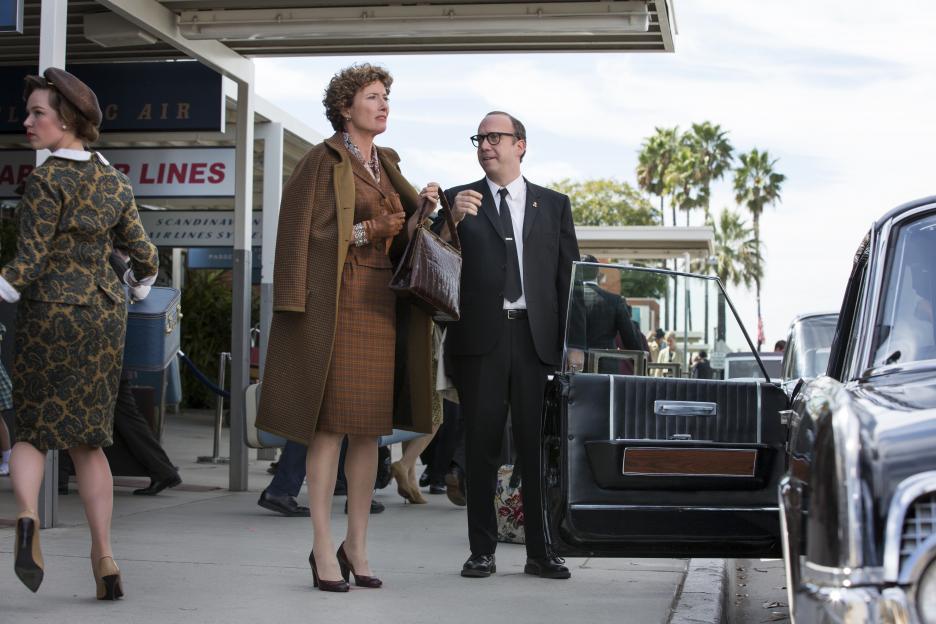 The Sherman brothers wrote beautiful music for the film, and of course Travers had a say in the music as well.  I was very happy to find out that one of my favorite scenes from the movie was actually very accurate.   The "Let's Go Fly a Kite" scene is very heart warming and shows a different side of Travers than we had seen thus far in the movie.
Overall, this movie is a heartwarming tale of a daughter who carried on her father's gift of storytelling, as well as two father's love for their daughters and the different ways they went about showing it. If you are a fan of the Mary Poppins movie, you will love seeing the story of how it was created.  Grab your tissues and run to a theater to see this heartwarming tale.
SAVING MR. BANKS is open in  limited theaters now, and opens everywhere on December 20th!
See my behind the scene tour of the Disney Studios Lot where this film was filmed here!