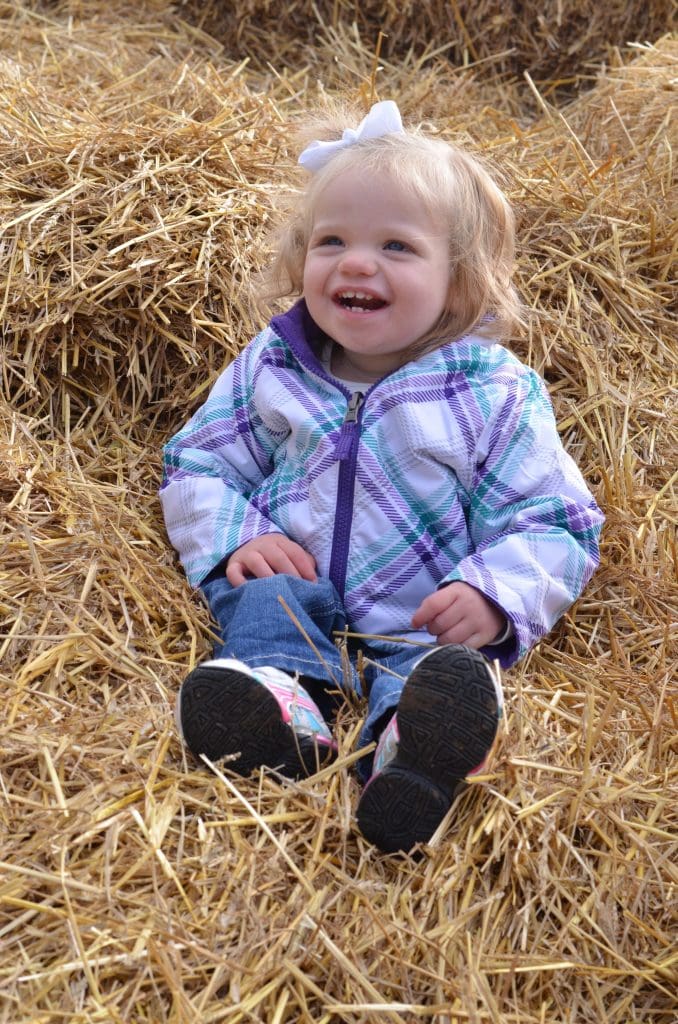 I love fall!  It it the time of year for pumpkins, hay rides, and trick-or-treating.  The air is cool yet not cold, and I get to break out my boots to wear with all my leggings and dresses.  The cool air is wonderful, but it doesn't come without a cost.  I suffer from dry skin and the fall months are the ones I have to be careful about. I can get eczema flare-ups and severe dry skin patches if I don't take care of myself.  This is just one reason why I stocked up on my Vaseline products when shopping at Walgreens this week.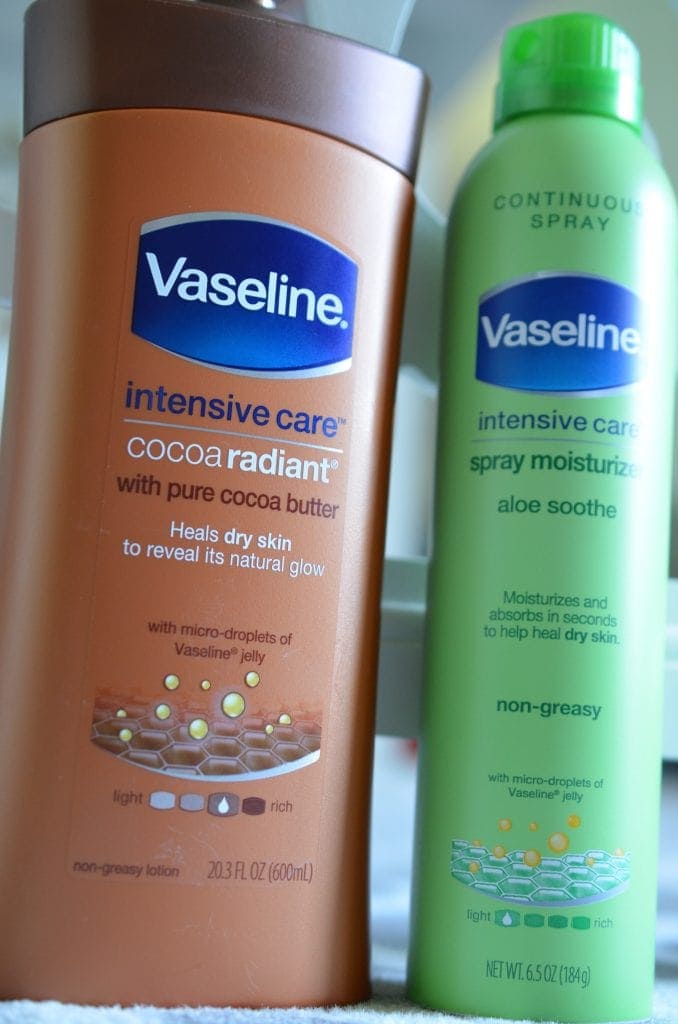 Vaseline has lots of go-to products that can help improve the health of your skin. I love Vaseline Cocoa Radiant lotion, the pure cocoa butter helps heal dry skin.  It is so moisturizing and it helps to heal my dry and dull-looking skin.  The fast absorbing formula doesn't leave a greasy feel and my skin feels amazing every time I use it.

Some other products that I love from Vaseline are the Deep Moisture Tub and the classic Petroleum Jelly. Here are some benefits of these products:
Vaseline Deep Moisture Tub
•      Moisturizes to heal severely dry skin
•      Instantly increases skin's moisture by 250%
•      Keeps skin moisturized for 18 hours
•      Great for especially dry areas like your hands, elbows, knees, heels, and feet
•      Contains healing micro-droplets of Vaseline® Jelly
•      Rich, smooth formula
•      Unscented, hypoallergenic, non-comedogenic (won't clog pores)
•      BEST FOR: SENSITIVE SKIN, DRY ITCHY SKIN, DRYNESS ASSOCIATED WITH ECZEMA

Vaseline Petroleum Jelly
•      Protects and locks in moisture to help dry skin heal
•      100% pure petroleum jelly. Triple-purified. Purity guaranteed
•      Gentle on your skin, hypoallergenic and non-comedogenic (won't clog pores)
•      Reduces the appearance of fine, dry lines
•      Helps protect minor cuts, scrapes and burns
•      Protects your skin from windburn and chapping
•      Recognized by the National Eczema Association
•      BEST FOR: DRY SKIN, DRY ITCHY SKIN, DRYNESS ASSOCIATED WITH ECZEMA
Vaseline has amazing products that have improved my skin. But did you know that Vaseline is also committed to helping improve the lives of people affected by poverty or emergencies? That's right. The same brand that helps heal your dry skin and keep it protected has also partnered with Direct Relief, a humanitarian aid organization, through The Healing Project.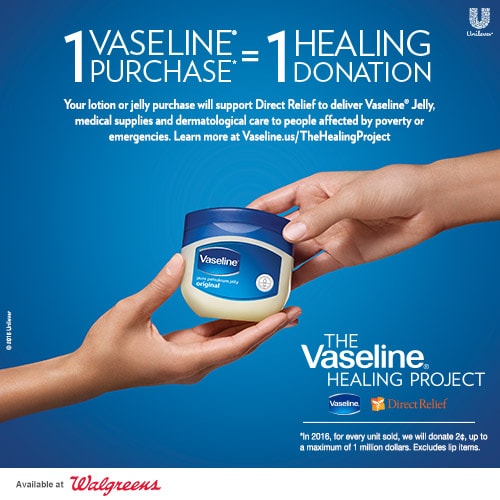 The Healing Project provides dermatological care, Vaseline Jelly and medical supplies to people in need around the world. When you purchase a Vaseline product  at Walgreens  you could help those affected by poverty and natural disasters care for their skin. Also, When you spend $10 on any Vaseline product between 9/25/16 and 10/29/16, you'll get a coupon for $2 off your next purchase of Well at Walgreens first aid products.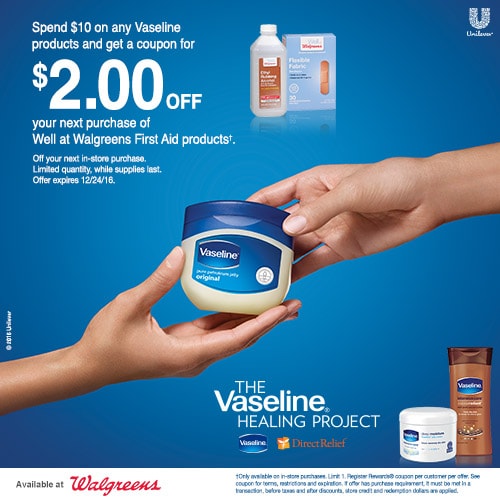 It's fall and now is the time to stock up on Vaseline products at Walgreens and help those in need.
Post sponsored by Mirum Shopper. Opinions are 100% my own

.