The SanDisk Extreme Portable SSD External Hard Drive is packed with power and convenience. It's rugged, durable design can handle all your adventures.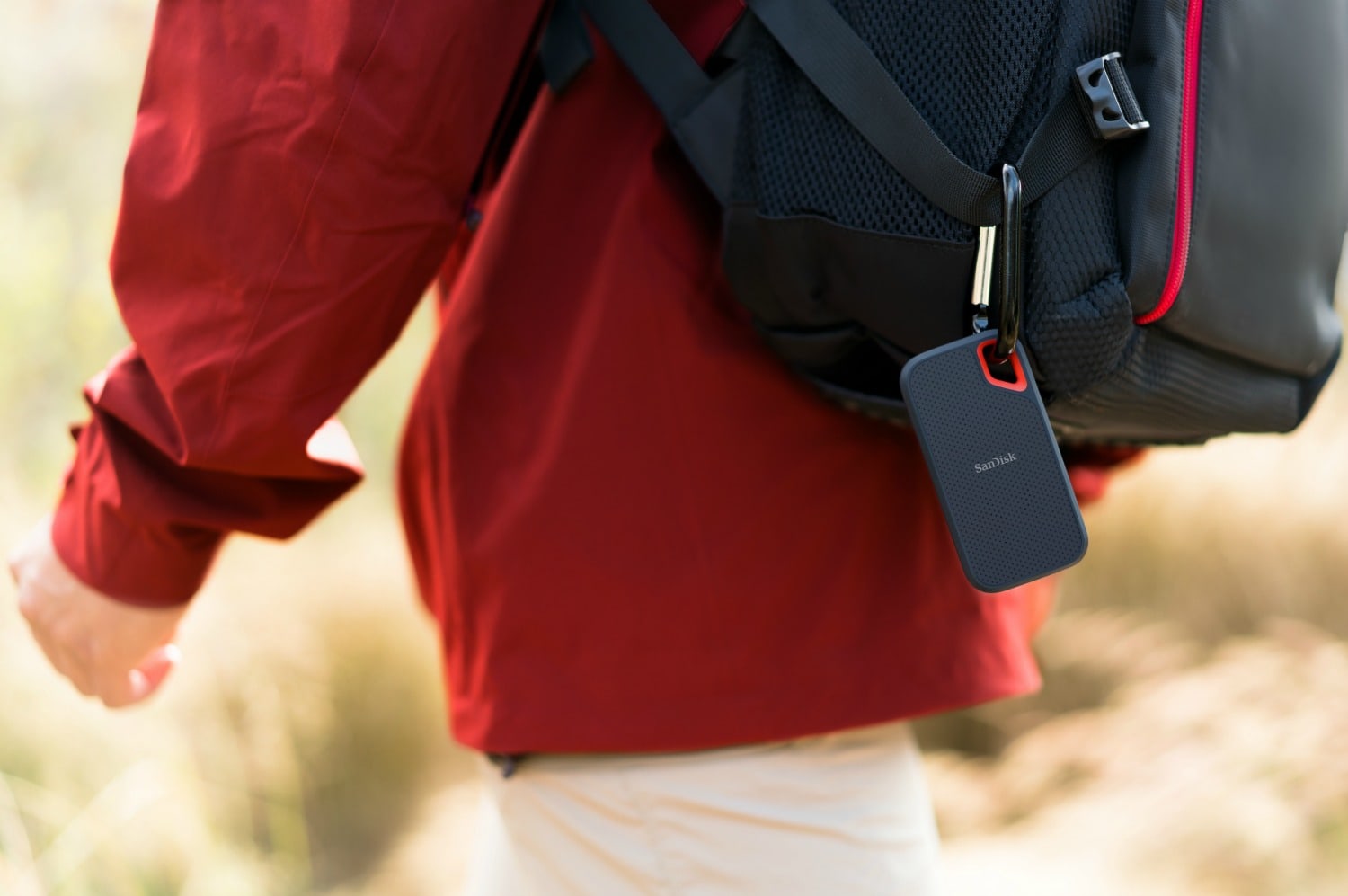 The reviewer has been compensated in the form of a Best Buy Gift Card and/or received the product/service at a reduced price or for free.
A Portable SSD Drive For an On-The-Go lifestyle
My life is constantly on-the-go.  I sometimes feel like I don't have time to even sit back and relax to absorb it all in!  But, honestly, I wouldn't have it any other way.  I know that living life to it's fullest often means getting outside our comfort zone.  I have found that there can be pleasure in leaving the comforts of my home and seeing what the world is made of.   As a wife and mother of two, I love to share all of these experiences with my family.
This summer I traveled with my family to the mountains of Idaho and also got soaked at Niagra Falls!  Adventure can take many forms.  Sometimes it is watching my sons soccer game in the rain.  Obviously, documenting these experiences is very important.  We are making memories that we want to keep and share with our loved ones later!  I always have my camera with me to take photos.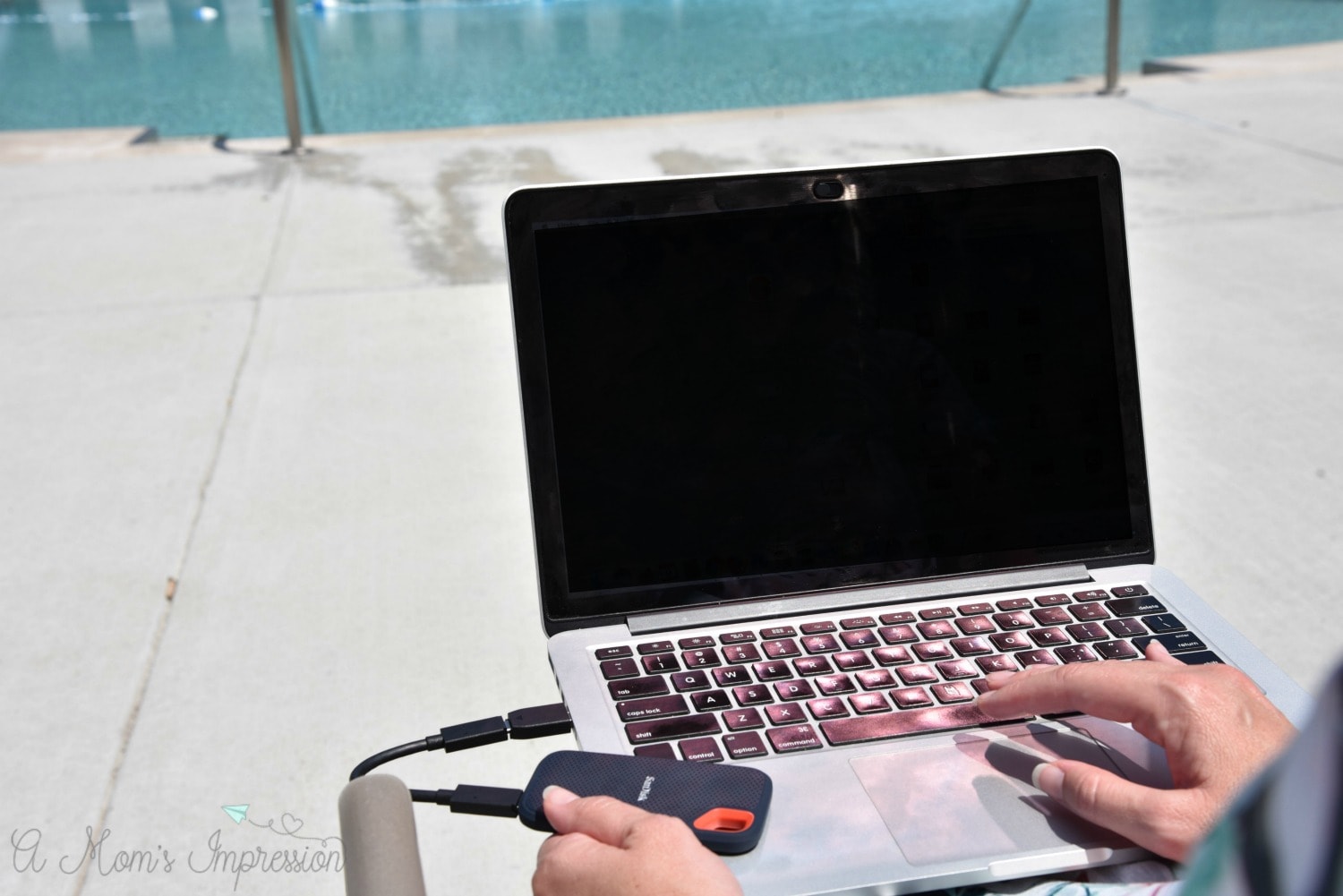 As anyone who knows me is aware, I take a TON of photographs.  I am always in the need of an external drive to store all of my pictures, video and other documents.  I've been looking for a portable external SSD to take with me on my travels that I don't have to worry about dropping. I want it to be small, powerful and stand up to any environment that my adventures may present.  I know that is a pretty tall order.
San Disk Extreme SSD External Hard Drive
I am so thankful that I was able to find the San Disk Extreme SSD External Hard Drive.  I can check all of my wishes with this sleek, durable SSD.  First of all, it is extremely powerful, with 1 TB of storage space.  This is plenty of room to store my photos and other documents.  Don't you hate it when one of your drives runs out of space and you have to start using another one?  It can be pretty confusing to keep track of where everything is.  My theory is to take the guesswork out of your storage and get something with plenty of space.
Its rugged design has an IP55 rating and is able to stand up to rain, splashes, spills, and dust. It also has a shock-resistant solid-state core for extra protection of your precious data while you are out an about in the world.  It can withstand up to a 6.5-foot drop!  Just holding the San Disk Extreme in my hand, it feels very solid and durable.
I also love how compatible it is.  It comes with a USB interface cable that is Type-C to Type-C but also has an adapter for Type C to Type-A.  My husband is a PC guy and I'm a Mac girl.  The San Disk Extreme SSD External Hard Drive works great with both computers!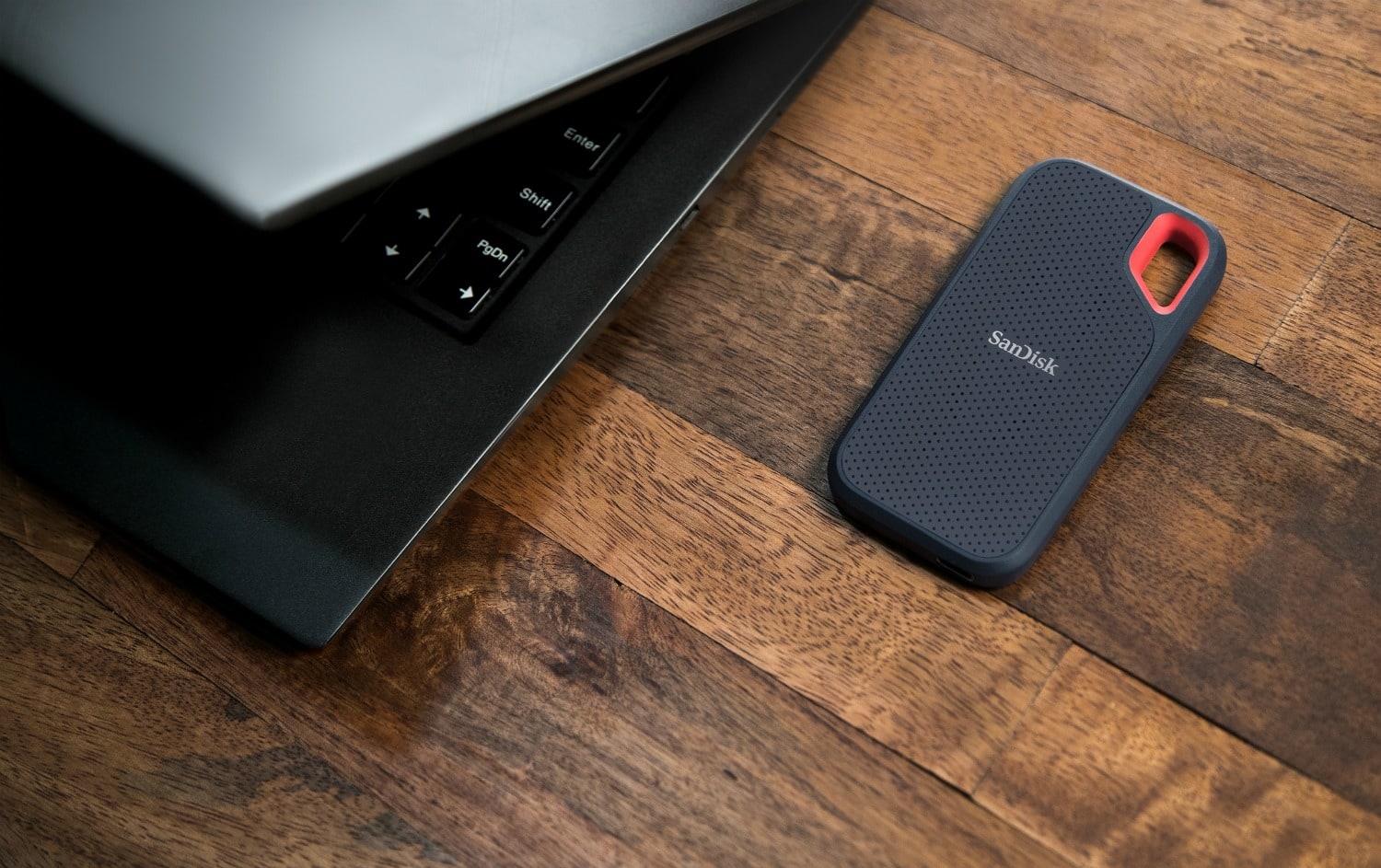 The SanDisk Extreme Portable SSD External Hard Drive has amazing performance, quickly and safely managing my files.  It has an up to 550MB/sec read speed, rapidly responding when I am updating my files.  There are no moving parts in this portable SSD drive so it runs cool and quietly.  With SecureAccess™ 128-bit AES encryption software, you can rest easy knowing that all your files are safe and secure.
Life happens.  It is our job to hold onto the moments and capture them forever. With the San Disk Extreme SSD External Hard Drive, you can get out of your comfort zone and experience the world without fear of losing the memories. Be sure to check out the SanDisk Extreme Portable SSD External Hard Drive at Best Buy.