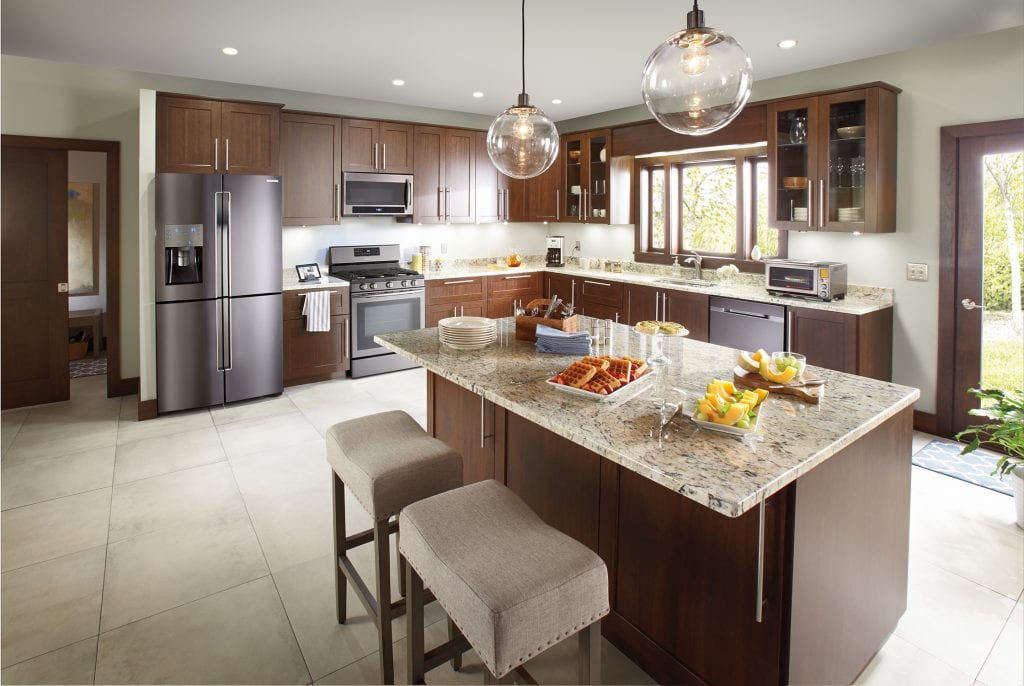 We are making great progress in our home update since we bought the house 2 years ago.  While the kitchen wasn't terrible, it really isn't our style.  Because of that we have slowly been updating it and adding our touches to it to make it feel more like ours. Eventually we plan on painting the cabinets and replacing the backsplash, and possibly repainting the island a bright turquoise.  A couple months ago we finished upgrading all of our appliances after a trip to Best Buy.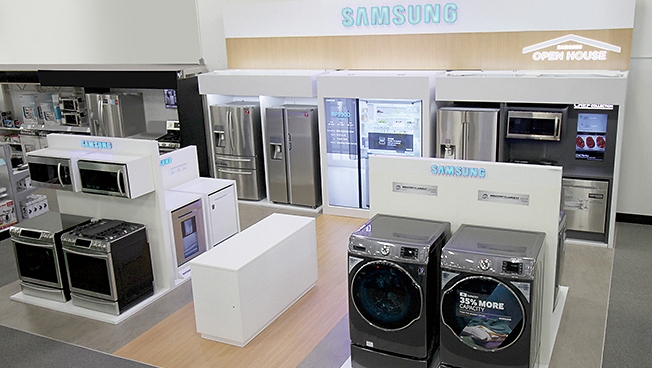 Best Buy is one of our favorite places to shop.  All of our electronics have been purchased at Best Buy and we have been highly impressed with the service that we have received every single time we go.   Now is the time to visit Best Buy if you are also looking to replace some appliances.  Right now you can attend the Samsung Open House at Best Buy Stores!   You will receive Save an additional 10% off 4+ Samsung Major Kitchen Appliances (now through Nov. 3) as well as a $300 prepaid card if you Buy $3000 in Samsung Kitchen Appliances (now through 10/31).
If you are looking for a refrigerator check out this Samsung Black Stainless 4-Door Flex™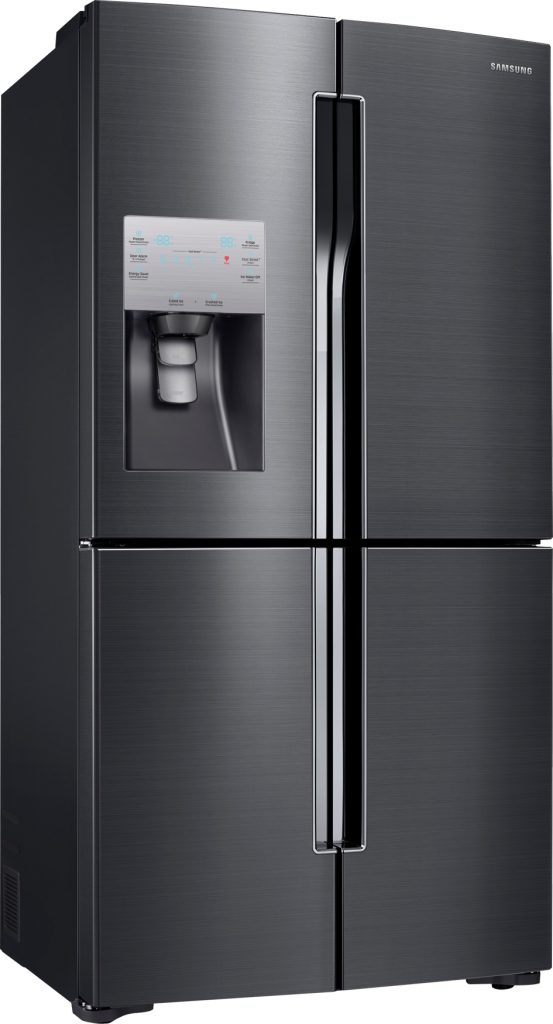 This spacious refrigerator keeps your groceries organized with crisper drawers and an adjustable shelf. Its versatile, bottom-right door converts from fridge to a freezer in a touch of a button.  The features of this fridge will blow your mind as it includes a Power Cool and Power Freeze option that can lower the temperature of either compartment in minutes.  I know we would love having this feature when we bring beverages home from the store.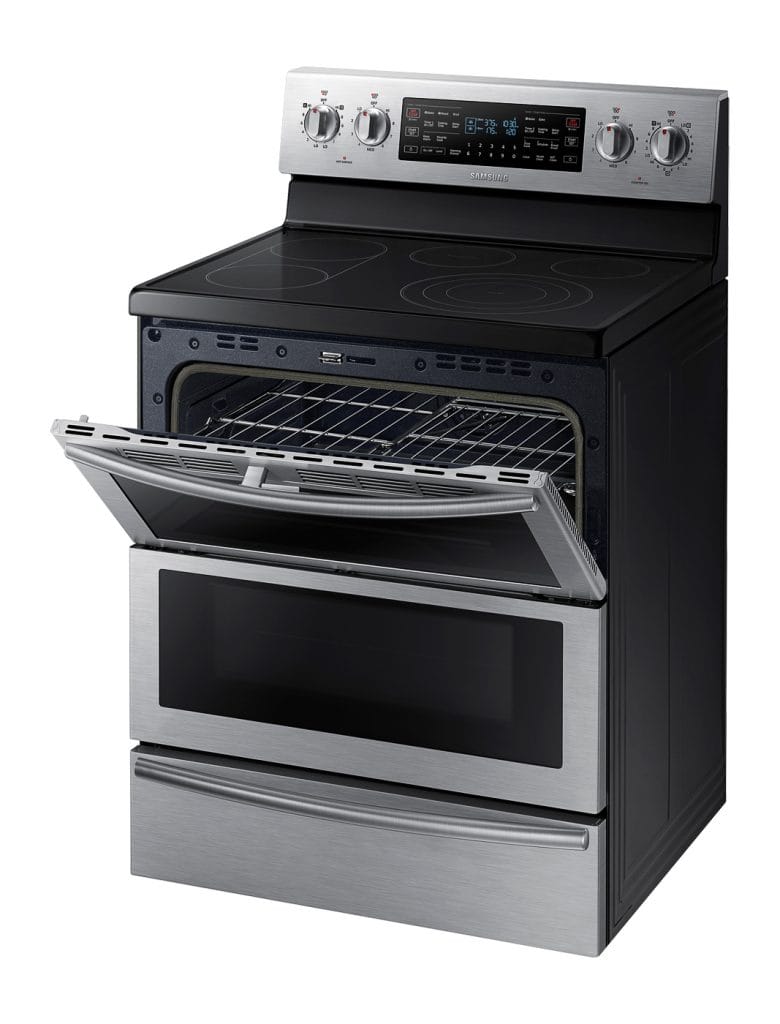 If an over is what you are after the Samsung Flex Duo® Range has many features you might be looking for. The Samsung Flex Duo Range splits in to two ovens so you can cook two dishes simultaneously at two different temperatures or have one single oven to be able to cook that large turkey. It has 5 cooktop elements and a warming drawer. FlexDuo technology and Dual Door technology let you program separate compartments with 2 different temperatures for versatile cooking. I love the warming center burner that keeps sauces and side dishes hot until they're ready to be served. It also has a warming drawer  that offers 3 different settings to accommodate different dishes.
Now through December 31st you can save an additional 10% with the purchase of 3 or more Samsung Chef Collection appliances.
Click here to learn more about these new Samsung Open Houses and click store locator link to find a store near you.