Isn't she adorable?  I can't believe that she is old enough to be walking and talking!  She loves to "read" books.  She carries them with her wherever she goes.  I caught her in her new car seat reading one of her favorites!  Check out this cuteness: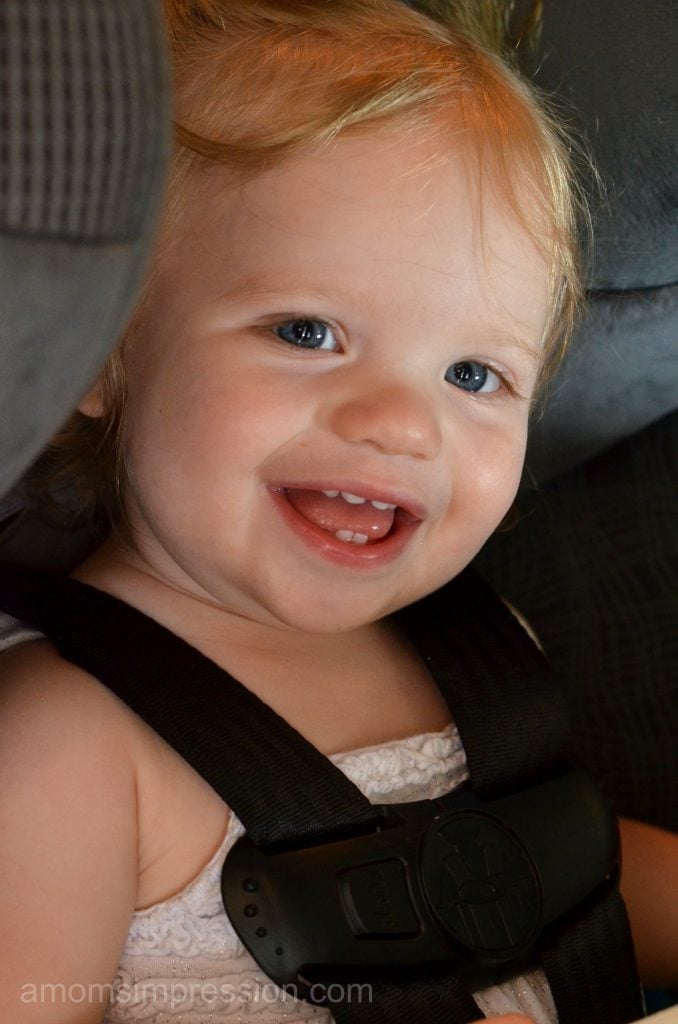 I mean, its amazing that I get anything done.  I could hang out with her all day long!
Seeing as she is so precious and the love of my life, I needed to be sure that she was the safest she could be in the car.  We installed our Safety 1st Advance 70 Car Seat a few months ago and have loved it!  I feel completely safe knowing that she has the latest in Air Protect technology surrounding her little body.  Nothing is too safe for my little girl.
Air Protect®+ pairs innovative Air Protect® technology with new G-Cell HX foam to provide unparalleled full body side impact protection. Developed in partnership with Bald Spot Sports, creators of the safety technology used in racing seats of the Indy Car, G-Cell HX is a geometric cellular shaped foam which rebounds to mitigate multiple hits in a crash situation.

The placement of Air Protect® Technology on the car seat diverts crash forces away from a child's head, while G-Cell HX hexagonal rebounding foam in the body of the car seat protects in the multiple hits in a crash situation providing unprecedented full body protection.

Air Protect®+ G-Cell HX is being offered in the new Safety 1st Advance 70 convertible car seat. In addition to being tested rigorously using the Dorel/Kettering method, the Advance 70 comes with color coded belt paths, to ensure that the car seat is installed and used properly to provide optimal safety.

A convertible car seat that can be used for children up to 70 lbs., the Advance 70 also includes a 10-position headrest, the premium LATCH installation system for faster installation when moving between vehicles, and an integrated cup holder. It will be available exclusively through Target.
I trust Safety 1st with both of my kids' car seats.  They are super easy to install either font facing or rear facing.  The car seat is clearly labeled with directions for both installations.  We read through the instruction manual and began the installation process.  We appreciate that the seat is a convertible because we still need it to be rear-facing for a few more months until Caroline is older (it fits rear facing from 5-40 lbs and forward facing 22-50 lbs).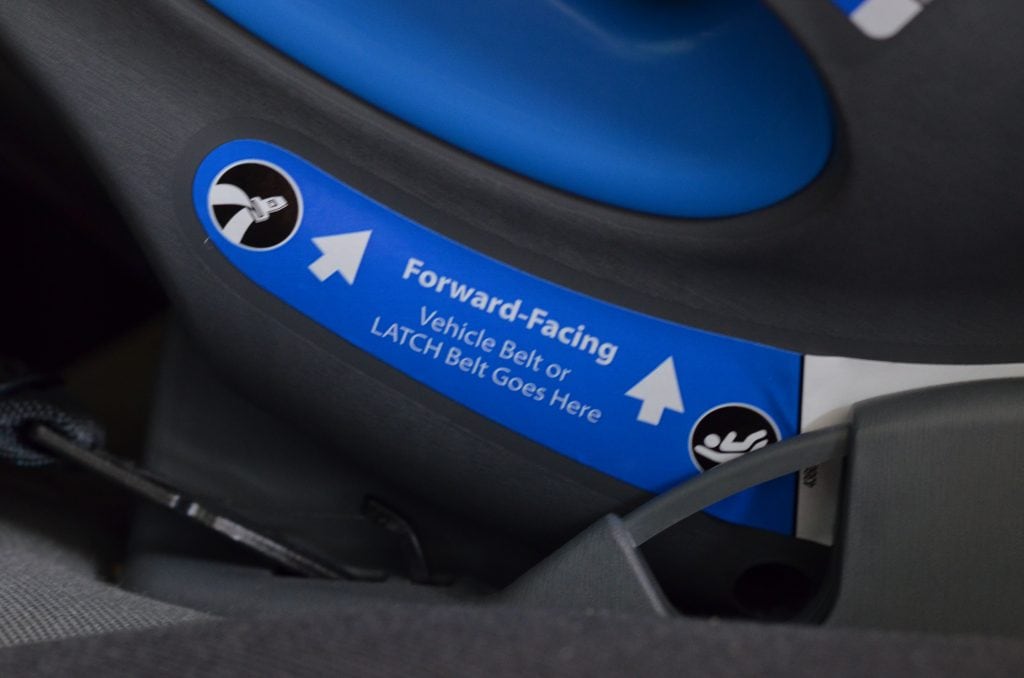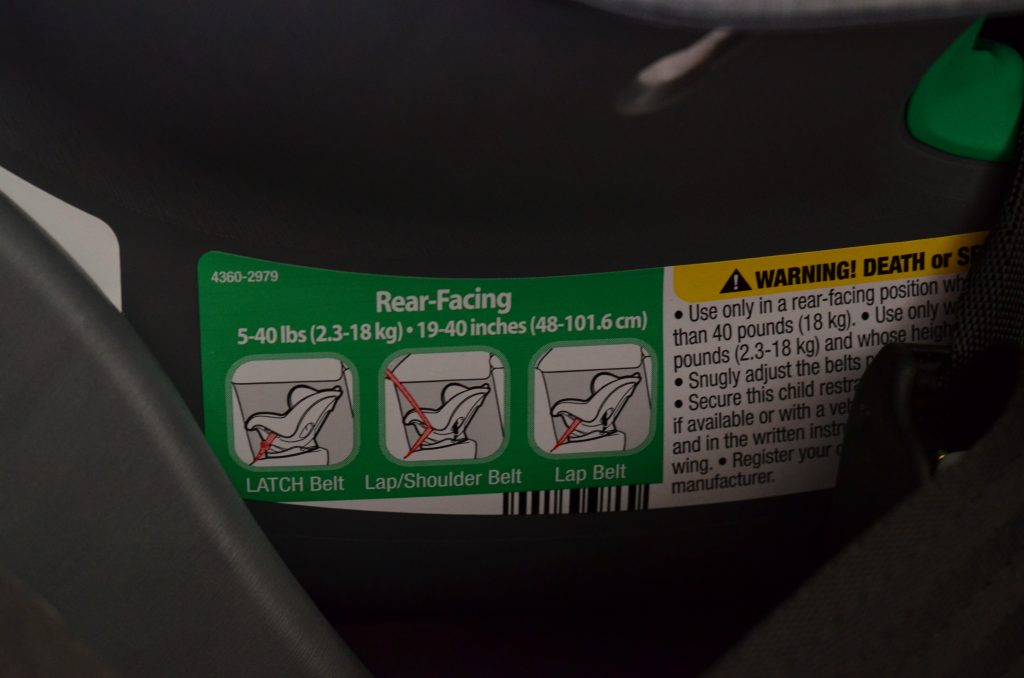 To be sure that the car seat is installed correctly, be sure that the red line is level with the ground.  It took my husband a couple of tries, but we got it leveled. (This was a lot easier than another car seat we tried out where we had to stuff a couple of towels under it to get it leveled)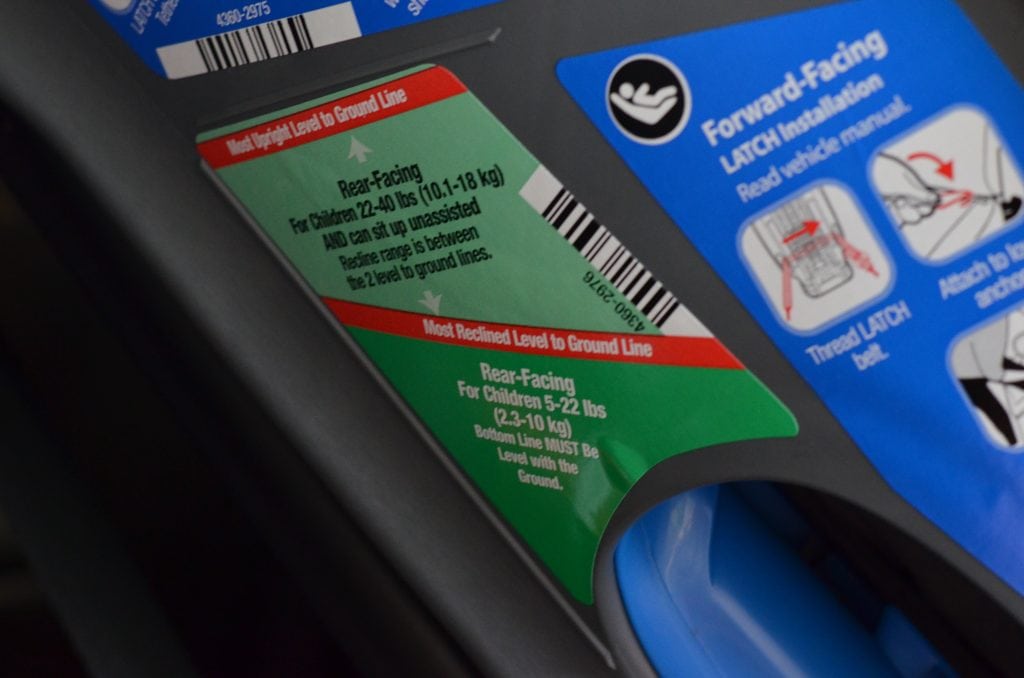 My absolute favorite feature is how easy it is to raise and lower the head rest,  I am not kidding you when I tell you that it is as easy as pulling up a lever!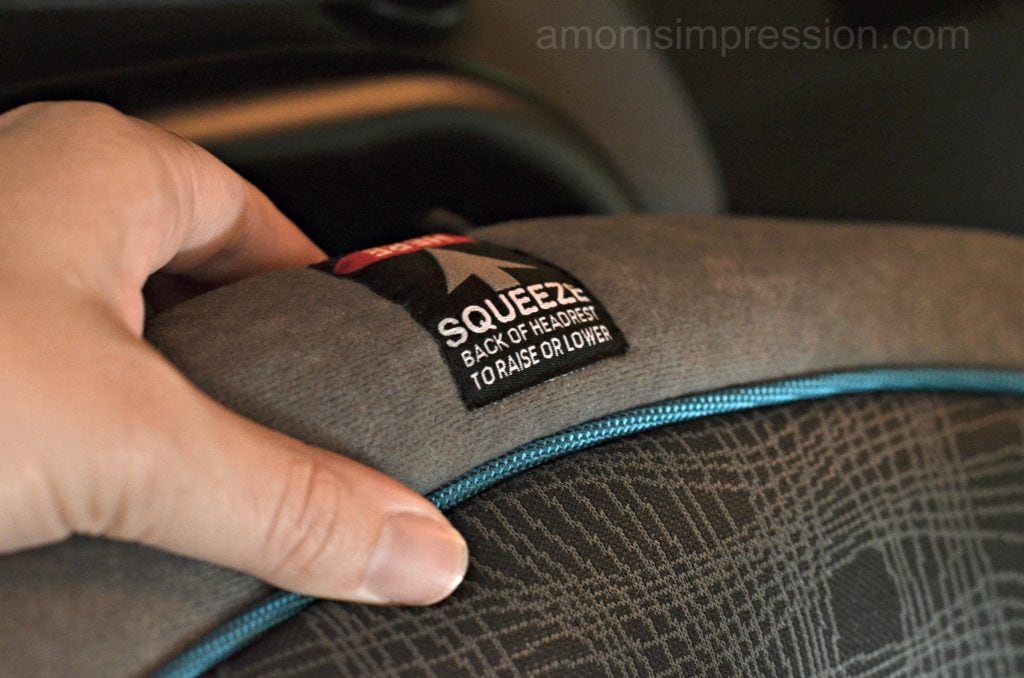 Gone are the days of having to completely remove the fabric to the car seat to adjust the height of the head rest and shoulder straps.  I know that car seat safety is a little bit of a hot button right now.  There seems to be a lot of talk about what the right thing to do.  I have some travel safety tips from Julie Vallese, a consumer safety expert, to help clarify any misconceptions you might of heard in the media or from family and friends.
Travel Safety tips from Julie Vallese, Consumer Safety Expert
The safest place to install a car seat is typically in the center of the rear seat.
Check in with a local Child Passenger Safety Technician to ensure your child's seat is installed correctly. You can visit a local police station, fire station, AAA office or Safe Kids Chapter for guidance.
Don't leave a child alone in the car.  Hyperthermia is a severe form of heat stroke and last year 32 children died after being left or trapped in a hot vehicle.  You can learn more about this issue and easy tips to prevent it here.
Childproof the inside of the car and eliminate projectiles.  Anything in the car that is not secured is a possible projectile – even a child's toy, or a water bottle. In a crash, objects take on greater weight due to crash forces.
Please remember to use these tips this summer to keep your children safe.  And if you want one of the safest car seats on the market be sure to check out the Safety 1st Advance 70 Car Seat sold exclusively at Target!
Win it
One (1) lucky reader is going to win a Safety 1st Advance 70 Car Seat of their very own!   (MSRP $189.99)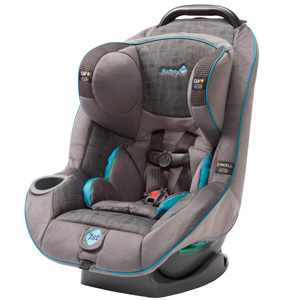 a Rafflecopter giveaway

Good Luck!