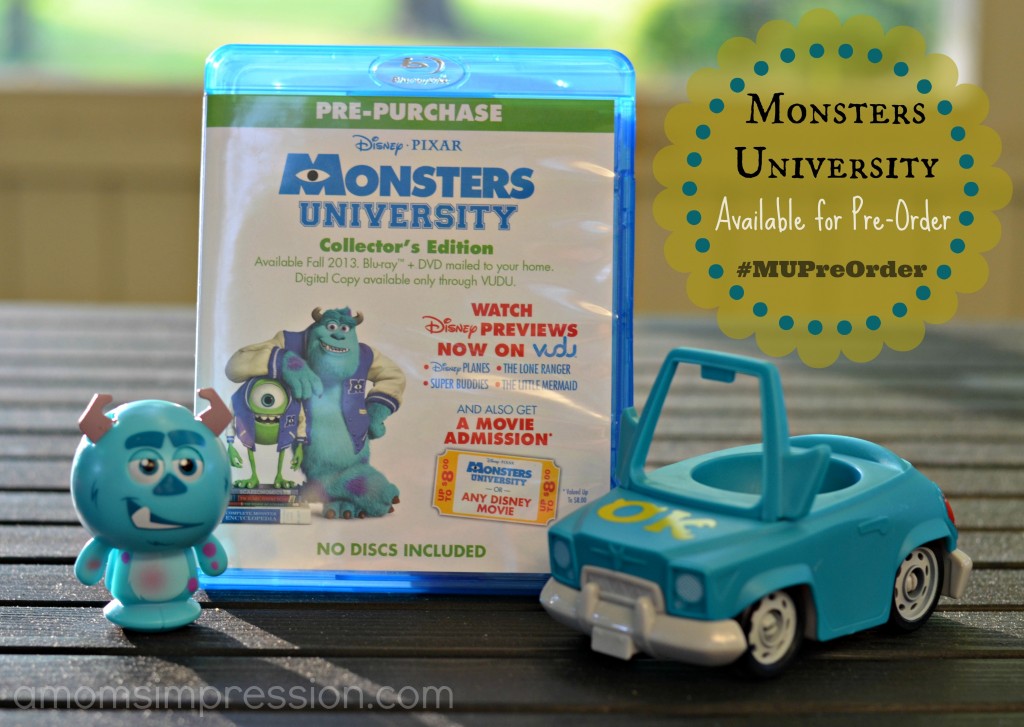 To say that my family is a little bit Disney obsessed isn't far from the mark.  We love all things Disney.  Whenever there is a new movie out we go nuts with all the merchandise and excitement surrounding the film.  The newest Disney/Pixar film, Monsters University is just one of our latest loves.  When we found out that Monsters University was available for Pre-Order at Walmart, I just had to go and get it for myself the kids!  You can see my entire shopping experience on Google +.
The DVD/ Blu-ray arrives in stores the fall.  Why pre-order it now?  I am glad you asked!  Here are my reasons to pre-order Monsters University today!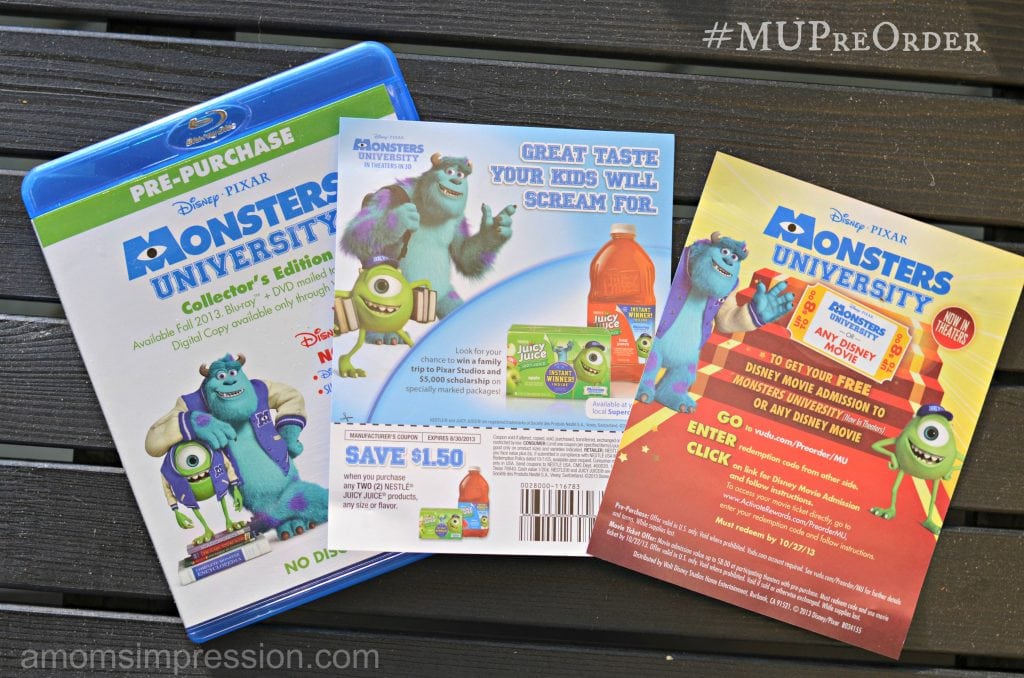 1. It is simple to purchase and have sent to your home.  Beat the crowds!
I love getting packages in the mail. Inside the pre-purchase case there is instructions to have your DVD/ Blu-ray sent to your home when it comes out this fall.  Redemption is as simple as visiting Vudu.com and typing in your redemption code.  You can find your redemption code on the insert!   As an added bonus when you sign up for Vudu you get 10 free download movies to watch!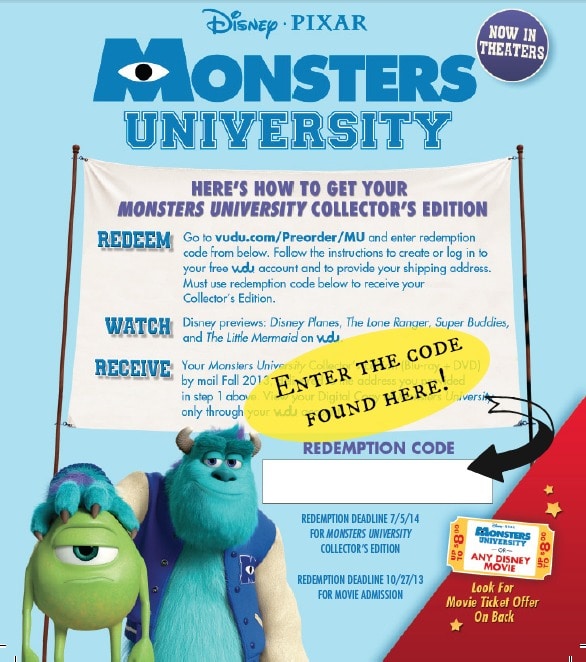 2. Purchase MU today and see a Disney movie in the theaters with your $8 movie cash found inside the pre-order case!
MU Pre-purchase has $8 movie cash inside so that I can see any Disney movie that is out in theaters now or that releases before 10/27.  This is going to come in handy when I take my family to watch Planes this August!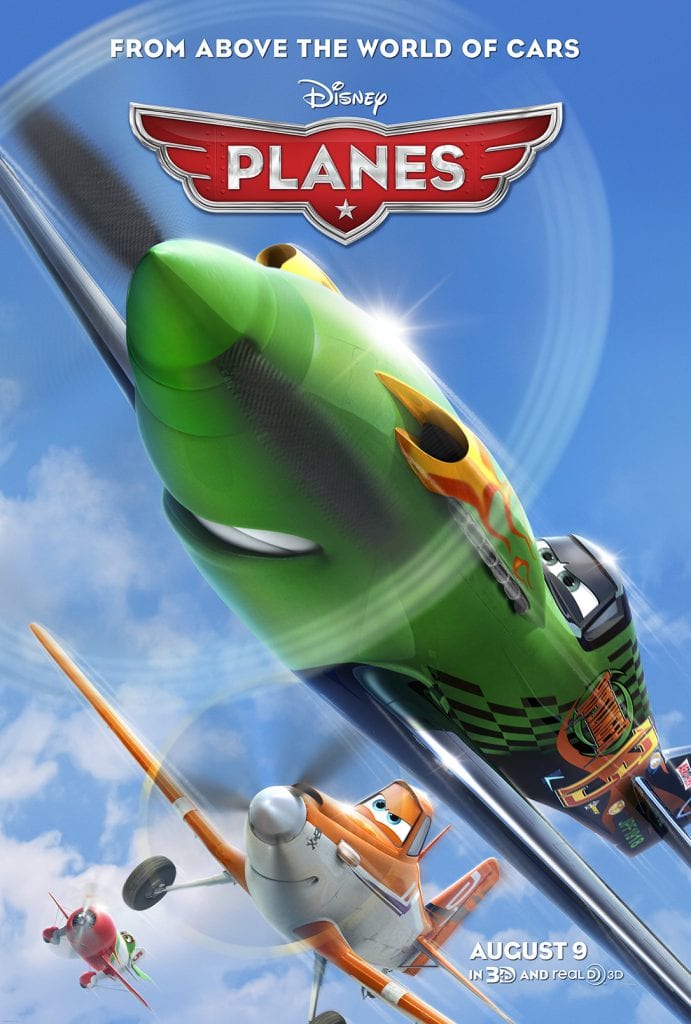 3. You can make delicious Monsters University recipes.
In addition to the Movie Cash, there is also a coupon for $1.50 off Juicy Juice.  If you visit my blog,  I have several recipes that feature Juicy Juice and Monsters University including Apple Monster Muffins and these adorable Monster smoothies.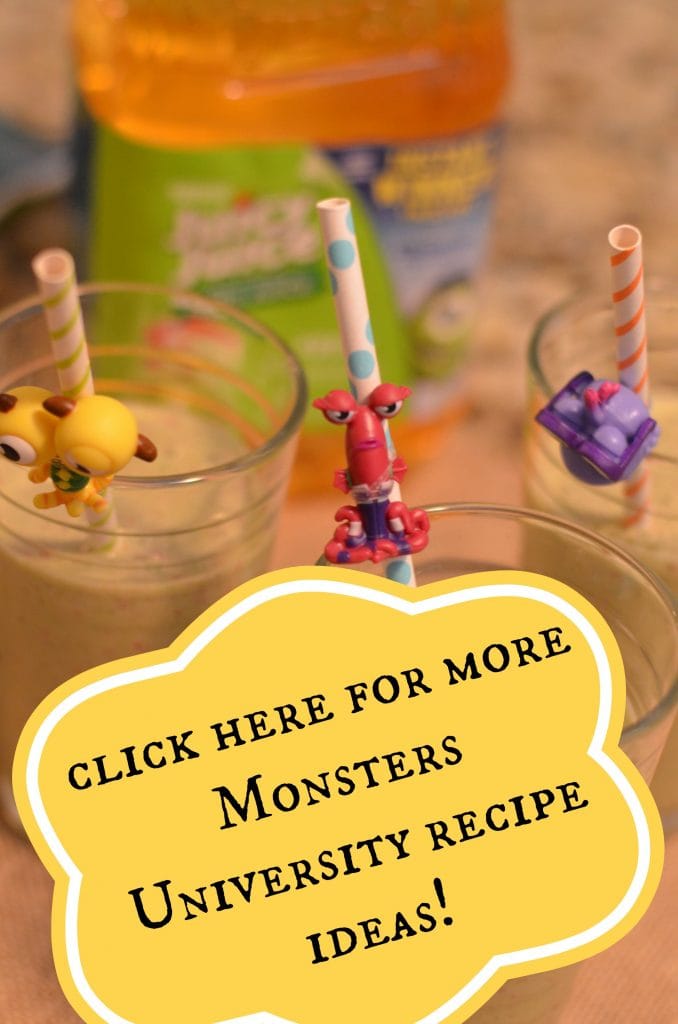 4. Get the scoop on future Disney films!
Who doesn't like being the first to know about new things?  With the purchase of MU pre-order you will be able to see Disney sneak peaks on vudu.com.  Hint: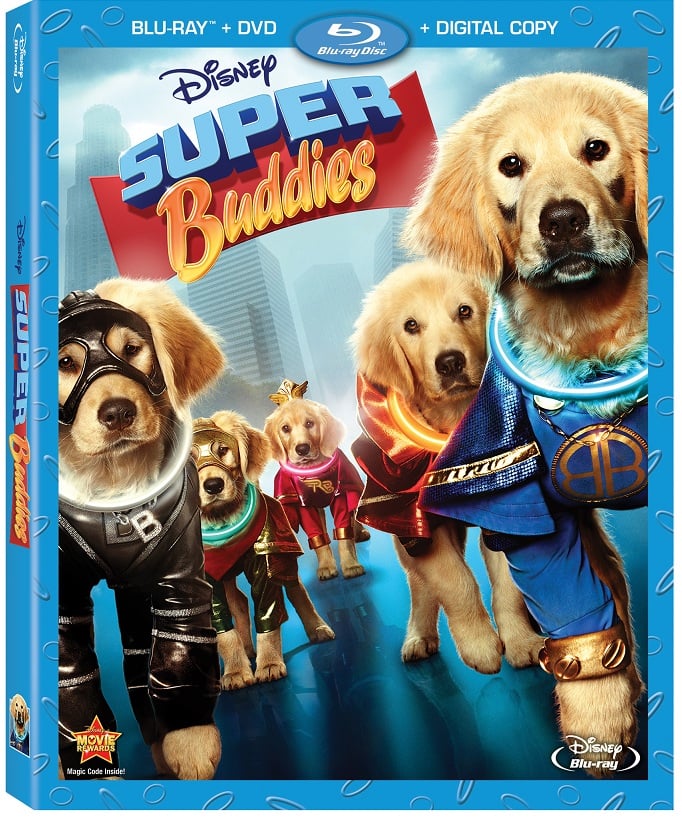 5.  Your kids will love you even more than they already do!
Just look at this face: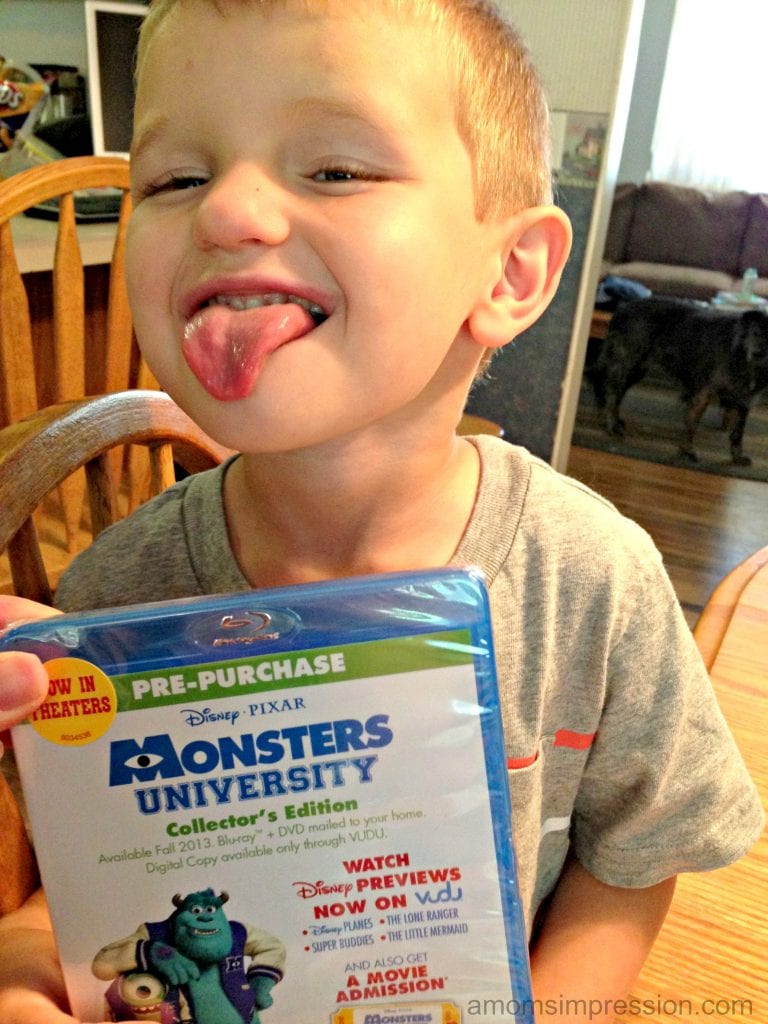 To say that he is excited for the DVD to arrive is an understatement.  He couldn't contain his excitement when he saw the case.  I had a lot of explaining to do when he found out he couldn't watch it right away.  I would suggest not telling your kiddos until it arrives for less tantrums.
So… what are you waiting for?  Head on over to your local Walmart and pick up a copy for your family today. In the meantime, you can visit http://monstersuniversity.com/edu/ to learn more about Monster University admission.