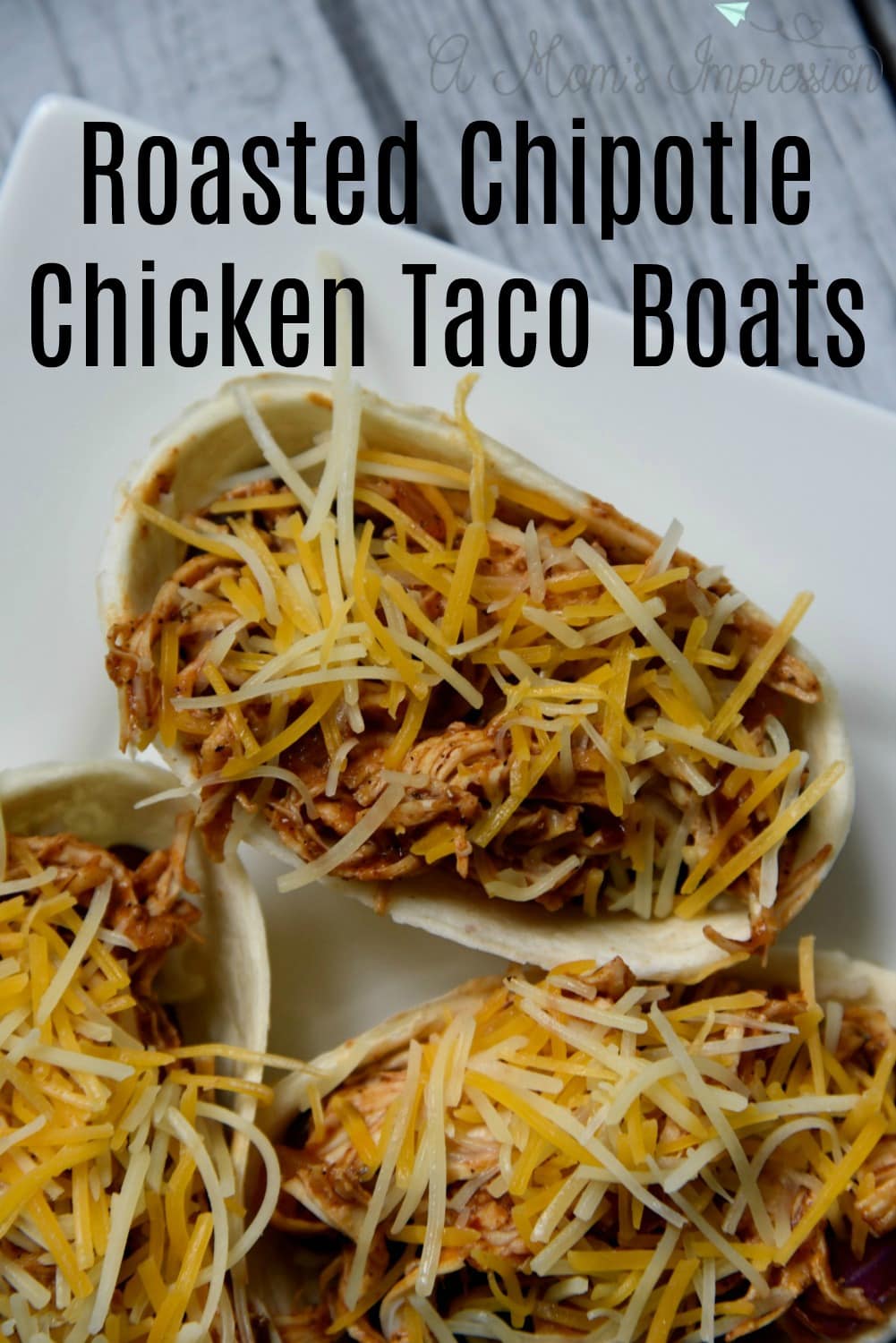 This post is sponsored by Seeds of Change® and Network Niche. All opinions are my own.
Sometimes I swear I have no idea what I am doing.  I have felt a bit scattered lately as my son's soccer schedule fluctuates, my daughter needs to go to gymnastics and swimming twice a week and my husband is so busy with music and remodeling our kid's bathroom. It seems like we have been pulled in five different directions. It makes dinner time hard because when it is time to eat, I am utterly exhausted! I find myself fantasizing about going out to dinner and not having to cook.
Recently I was introduced to Seeds of Change® Organic Simmering Sauces and immediately felt a little relief.  Seeds of Change is an organic seed and food brand that just launched these new organic Simmer Sauces that are perfect for busy parents who still want healthy options for their family. The sauces inspire easy, tasty and healthy meals that can be made quickly so that there isn't that temptation to order carry out! Seeds of Change Organic Simmering Sauces come in five different varieties; Sesame Ginger Teriyaki, Taco Roasted Chipotle, Sweet & Sour, Mushroom, and Tikka Masala.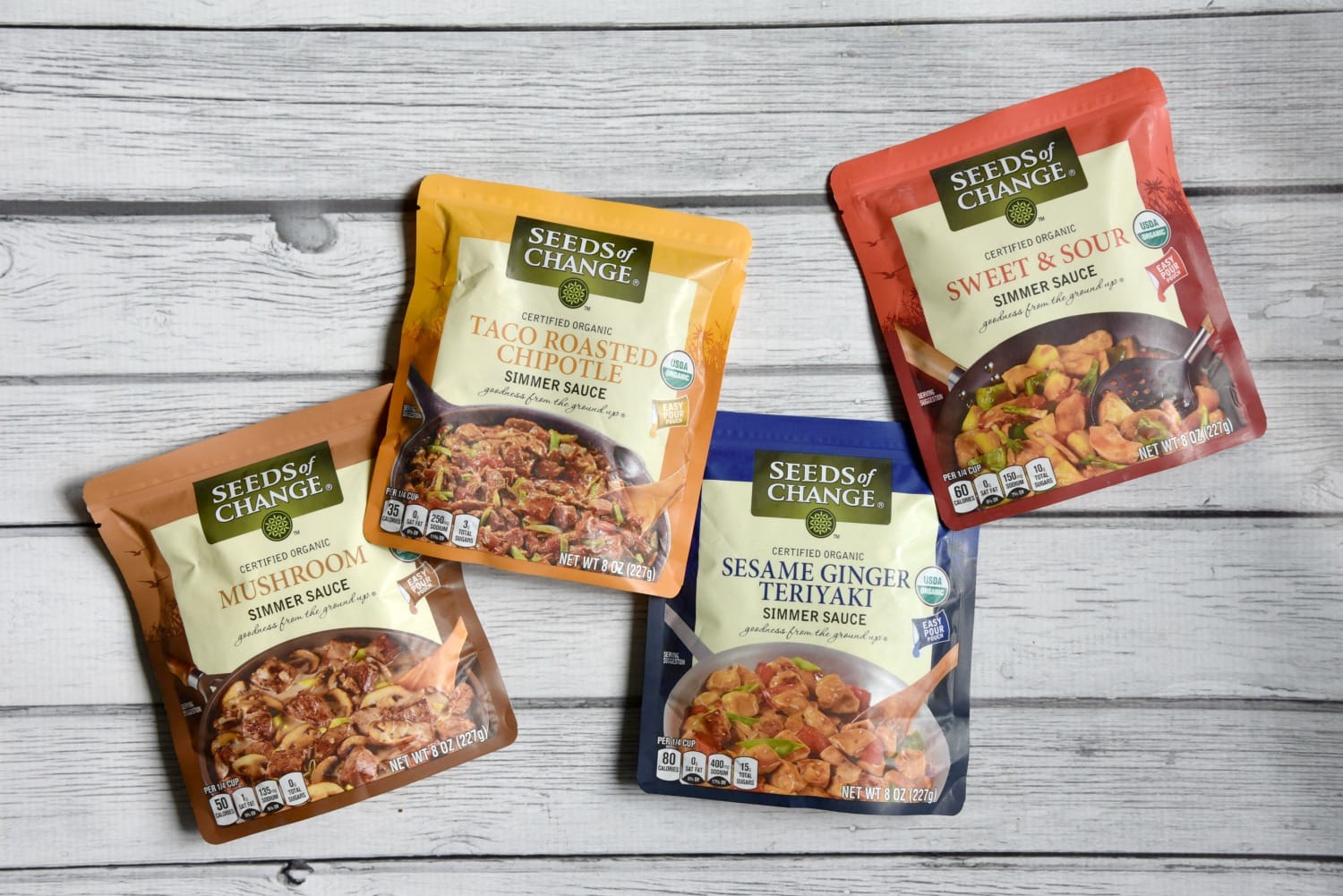 A few nights ago I made delicious Roasted Chipotle Chicken Taco Boats for the family and they were a huge hit! The best thing was that it took less than 20 minutes to prepare because I had some shredded chicken already in the fridge.  You could use a rotisserie chicken, leftovers, or even cook some chicken quickly in your pressure cooker for 15 minutes. This recipe is very adaptable so use whatever you have on hand.
Roasted Chipotle Chicken Taco Boats
Ingredients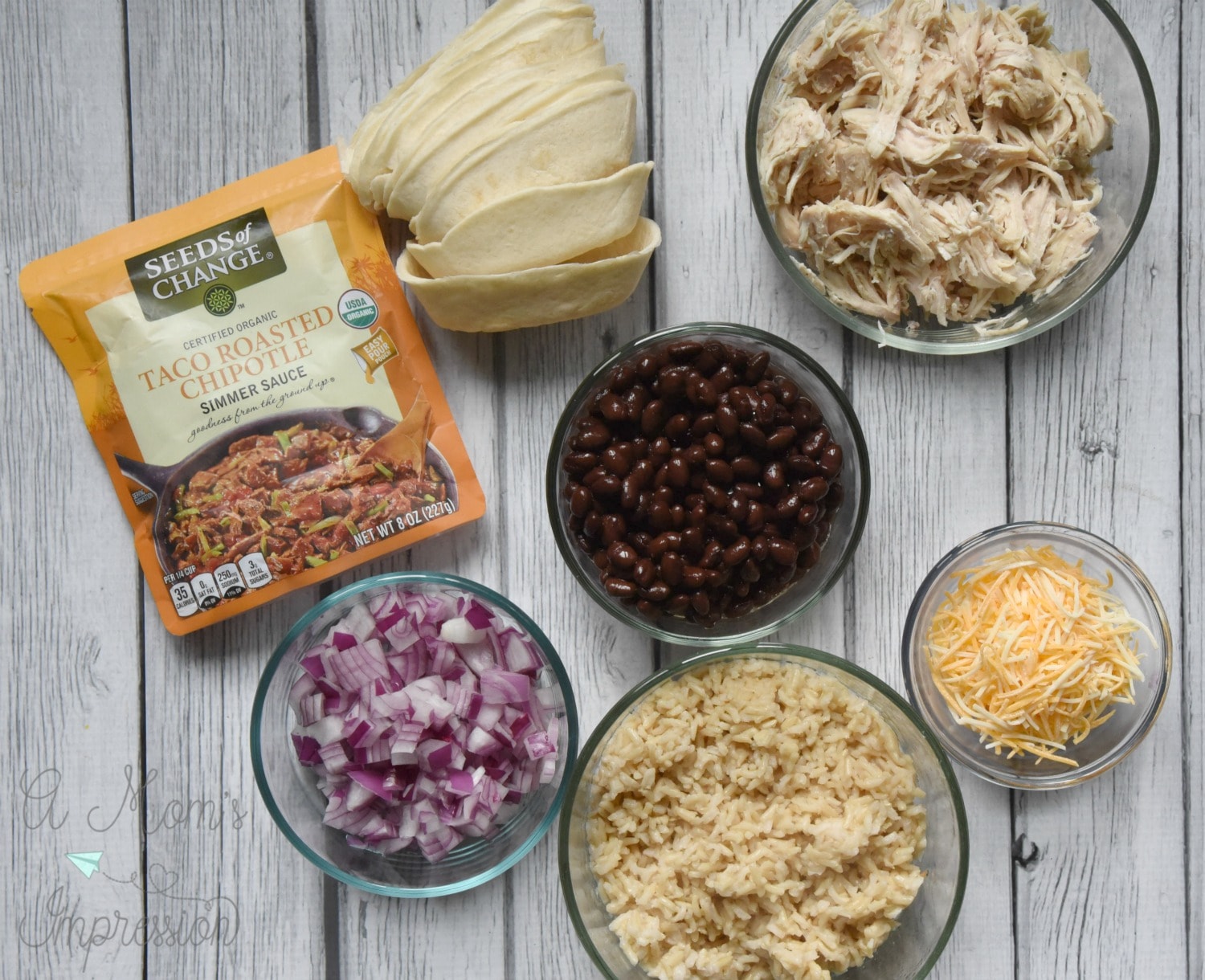 1 pound precooked shredded chicken breast (I popped mine into my Instant Pot for 15 min)
1 package Seeds of Change Taco Roasted Chipotle Simmer Sauce
1/2 red onion diced
1 tablespoon olive oil
Taco Boats
Shredded Cheese
Cooked brown basmati rice (can substitute white rice)
1 can Black Beans (rinsed)
Sour Cream (optional)
Directions
In a skillet over medium heat add oil and onion and saute until onion softens.
Lower the heat to a simmer and add cooked chicken and Taco Roasted Chipotle Simmer Sauce. Simmer for 5-10 minutes or until the sauce is heated all the way through.
Take your taco boats and fill with a couple spoonfuls of white rice. Top rice with a spoonful of black beans. Add meat filling and top with cheese, and sour cream (optional).
Enjoy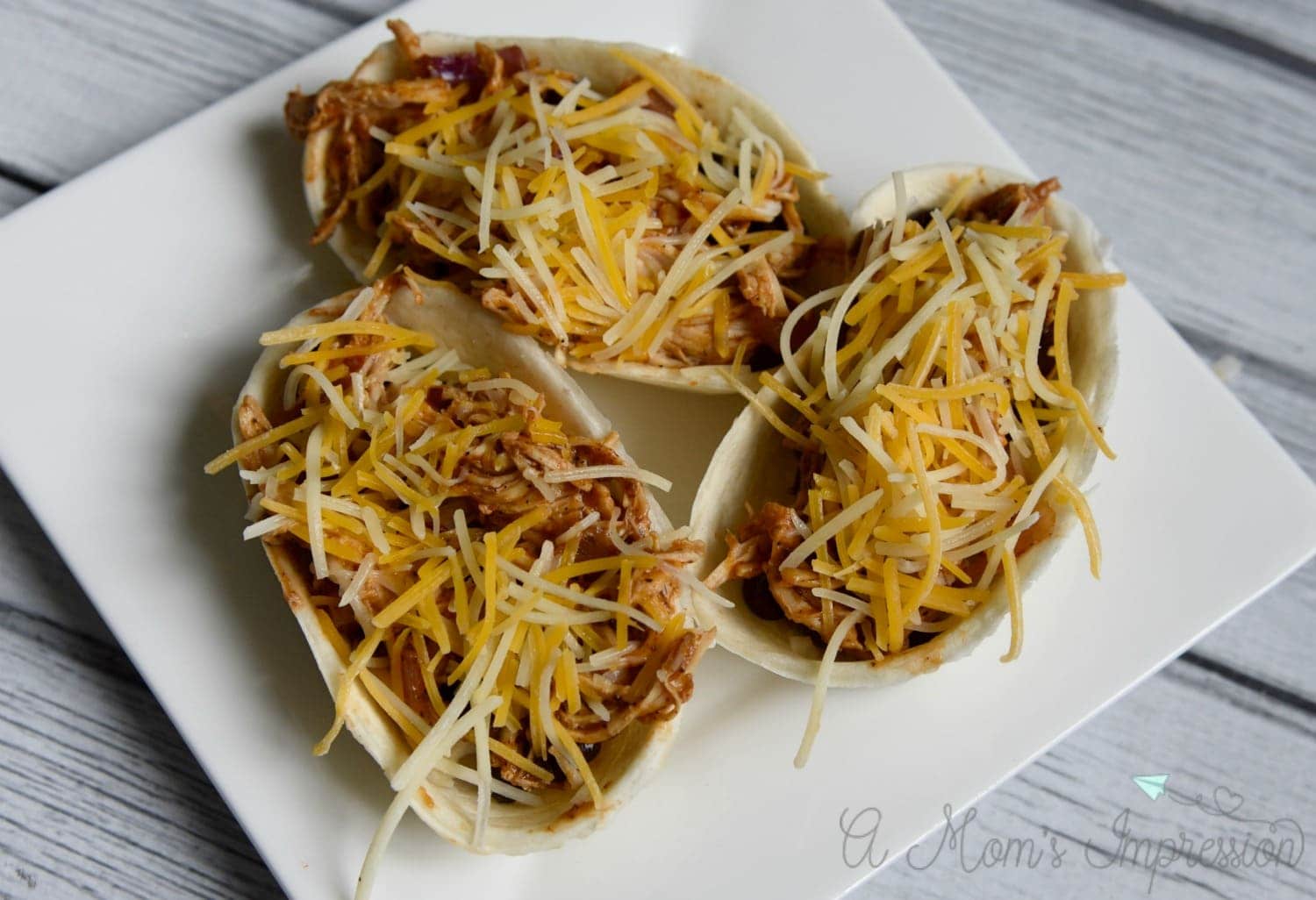 I have some picky eaters on my hands and everyone enjoyed this dinner. I felt good about what I was feeding my family and we finished in time to head to the soccer field without being late.  I call that a #MomWin!
Be on the lookout at your local Target, Meijer, Albertsons, Publix, Harris Teeter or Price Chopper stores for Seeds of Change® Organic Simmering Sauces.
What are some of your favorite go-to quick meals for your family?