This post is in partnership with Warner Bros. Pictures.
It's the season for some family friendly Halloween fun with the new HBOMax film, "Roald Dahl's The Witches". Read below to find out more about Oscar-winning director Robert Zemeckis's take on this classic Roald Dahl tale and how you can enter to win an awesome "The Witches" themed giveaway!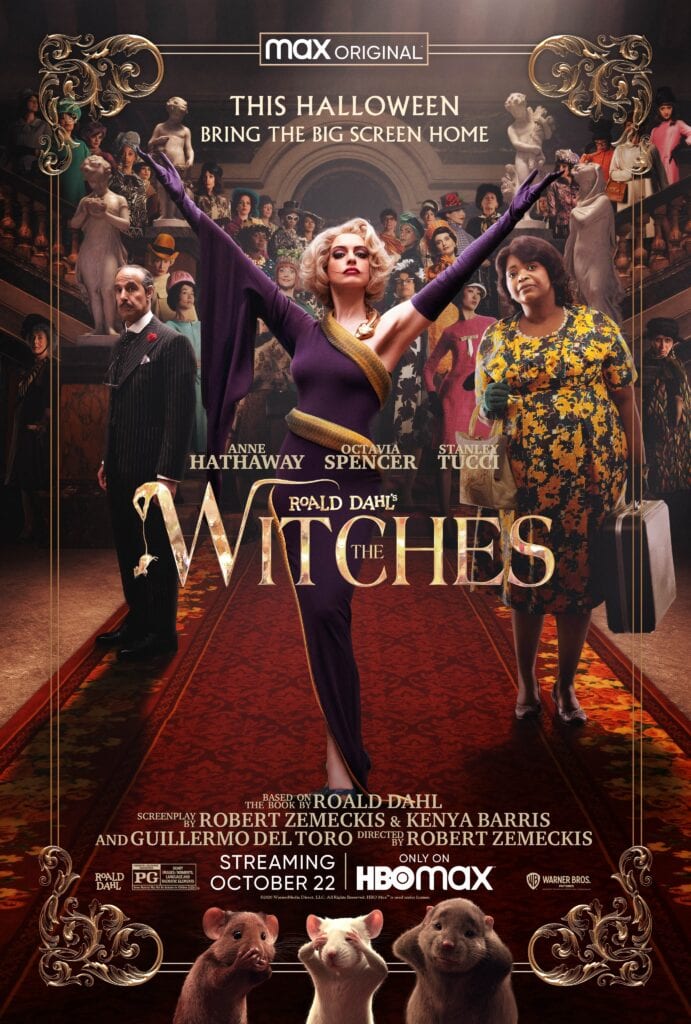 With two school-aged children, we have read our fair share of Roald Dahl books over the years. Dahl's fun, adventurous stories have tickled my children's imagination again and again. So, of course, whenever one of his stories is translated to film or television, we can't wait to watch it!
This is why we are so excited about the new HBOMax film, "Roald Dahl's The Witches". With HBO's reputation for high-quality programing, Zemeckis's brilliance and the quality of the cast, this is sure to be a film you don't want to miss!
The cast includes a TON of star power, including Oscar winners Anne Hathaway ("Les Misérable," "Ocean's 8") and Octavia Spencer ("The Help," "The Shape of Water"), Oscar nominee Stanley Tucci ("The Hunger Games" films, "The Lovely Bones"), with Kristin Chenoweth (TV's "Glee" and "BoJack Horseman") and award-winning comedy legend Chris Rock.
Rounding out the cast are newcomers Jahzir Kadeem Bruno (TV's "Atlanta") and Codie-Lei Eastick ("Holmes & Watson").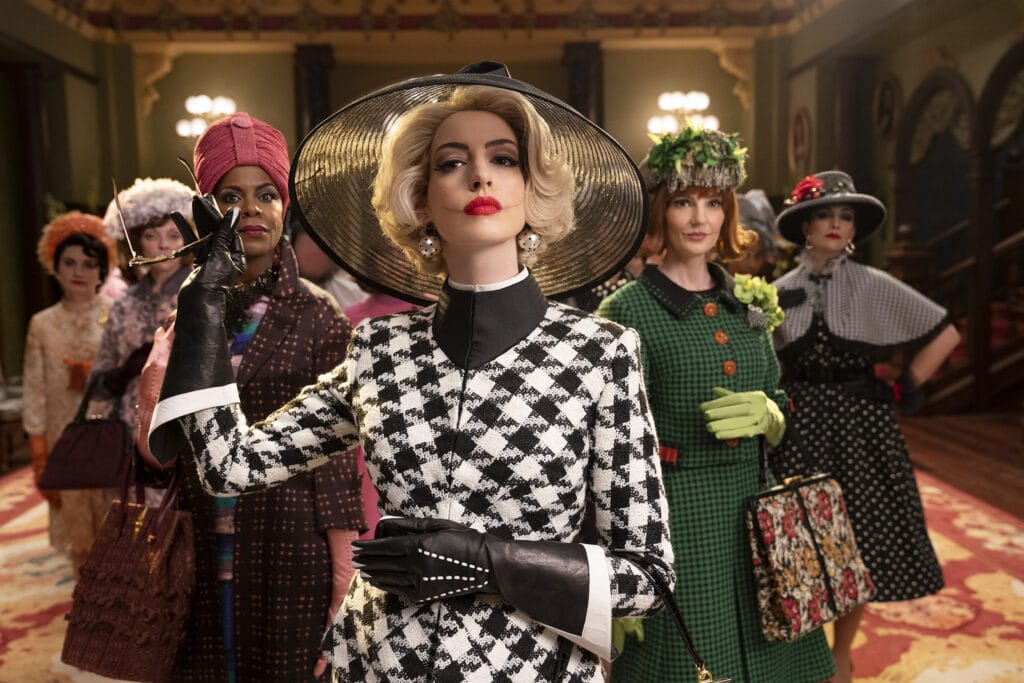 Reimagining Dahl's beloved story for a modern audience, Zemeckis's visually innovative film tells the darkly humorous and heartwarming tale of a young orphaned boy (Bruno) who, in late 1967, goes to live with his loving Grandma (Spencer) in the rural Alabama town of Demopolis.  As the boy and his grandmother encounter some deceptively glamorous but thoroughly diabolical witches, she wisely whisks our young hero away to an opulent seaside resort.  Regrettably, they arrive at precisely the same time that the world's Grand High Witch (Hathaway) has gathered her fellow cronies from around the globe—undercover—to carry out her nefarious plans.
Check out the trailer!
"The Witches" Themed Activity Book and Giveaway
To celebrate the release of this film, we've teamed up with Warner Brothers to provide you with this fun activity book! Check it out: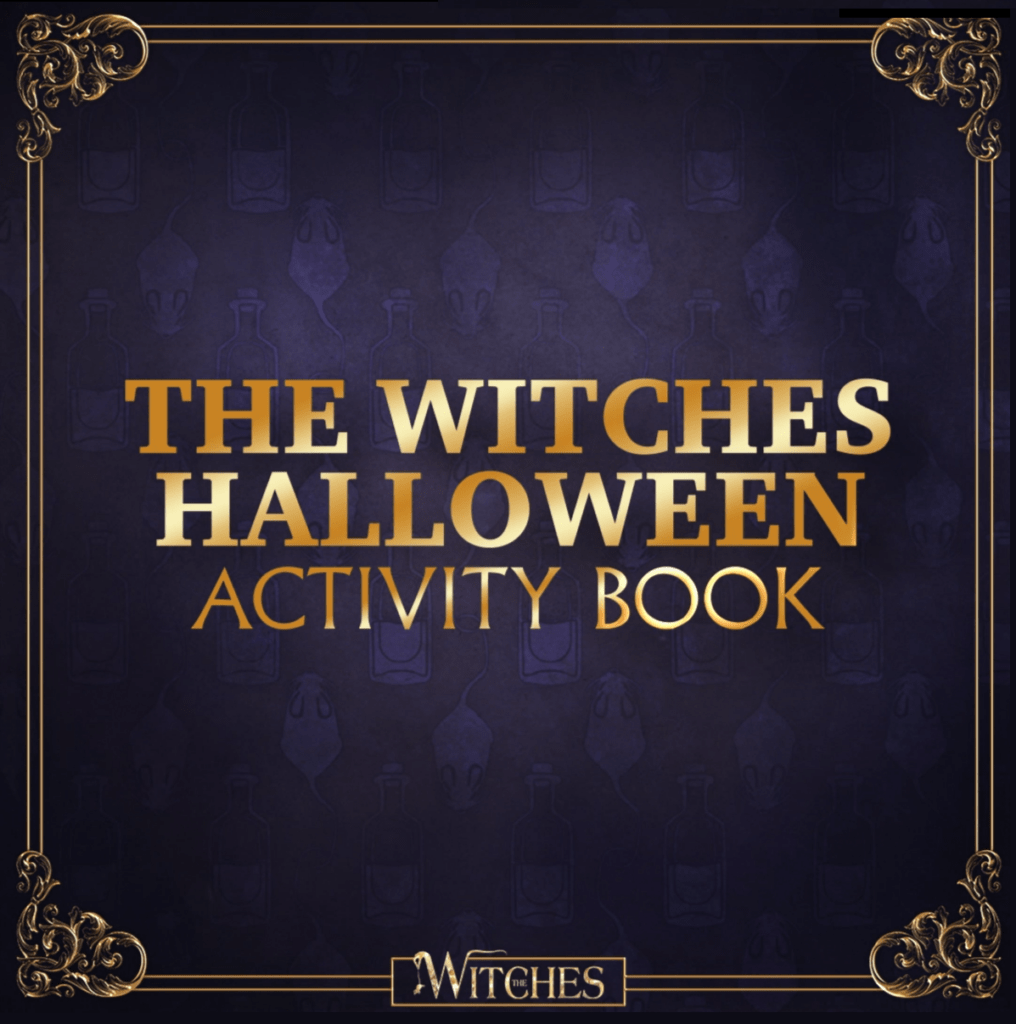 The fun doesn't stop there! For a limited time, enter to win this super cool "Roald Dahl's The Witches" Giveaway gift box.
One (1) winner receives:
Google ChromeCast
HBOMax complimentary code for 7 day free trial
WITCHES bookmark and novel
Flavored popcorns, snack packs, and Coffee Beanery coffee sample
Wood decorating craft kit
White gloves
Mouse ears headband
Splat hair dye and hair chalk
Wind-up mouse
Crayons and activity booklet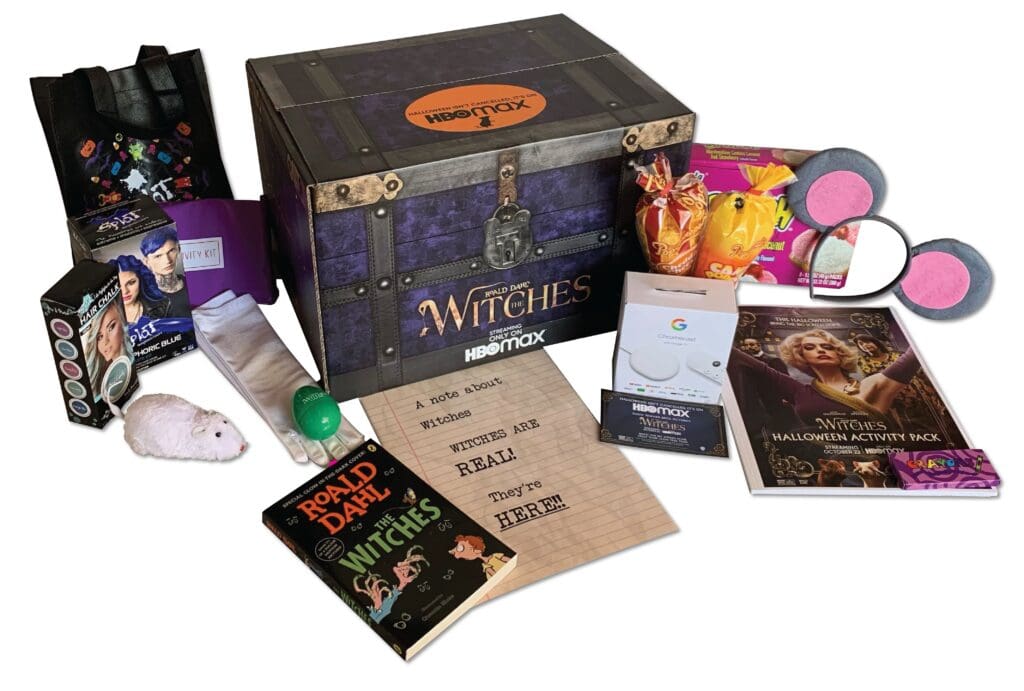 Sign up now to win this fun gift box. This giveaway ends on midnight November 4th.
Don't forget to  check out "Roald Dahl's The Witches" streaming now on HBOMax!
Giveaway open to U.S. addresses only.
Prizing and samples provided by Warner Bros. Pictures