As my child bearing years are coming to an end, I have been more interested in my body image.  I am not sure if its because I know I am done having children and I can focus a little more on getting my body back into shape, or if its because I am getting ready to enter my late thirties and I am going through some kind of image crisis.  Regardless, I have been noticing a lot of things that I have never noticed before. For instance, I have several spider veins on my upper legs that didn't used to be there pre kids.  They kinda bother me.
I was talking with a family member who suffered from Varicose Veins and realized that there is a small epidemic of people out there who are quietly suffering from vein disease. My family member did something about it and had her veins treated.  She says she feels great now and it isn't as painful as they once were.  I didn't have any idea that there was treatment for Varicose Veins, but recently I learned a lot about vein diseases.
Rethink Varicose Veins is a national education campaign that encourages the 30 million Americans that suffer from varicose veins and chronic venous insufficiency (CVI) to learn more about their condition and seek proper diagnosis and treatment, allowing for a healthy, more active life.  I had the pleasure of attending an online information briefing, where I learned a lot about vein disease from Dr. Julianne Stoughton and U.S. Olympic Gold medalist Summer Sanders.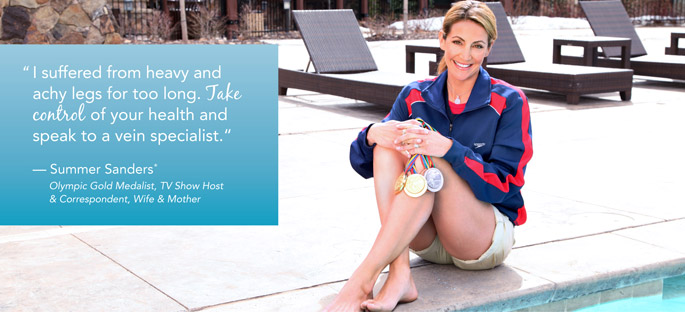 Summer never thought that varicose veins would be an issue for her. She assumed her training as an Olympian and her health-consciousness would make her exempt from getting varicose veins. Summer inherited her veins from her mom! Summer educates the public about varicose beings and that there are underlying issues for vein diseases. It is important to realize that it's not just a cosmetic issue. She is passionate about the issue and committed to spreading the word to people with vein disease that they don't have to live that way!
What are Varicose Veins?
More than 30 million people suffer from varicose veins or chronic venous insufficiency (CVI)
Less than 10% of these sufferers seek medical diagnosis and treatment
Varicose veins occur when the valves in the leg veins no longer function, causing blood to pool in the legs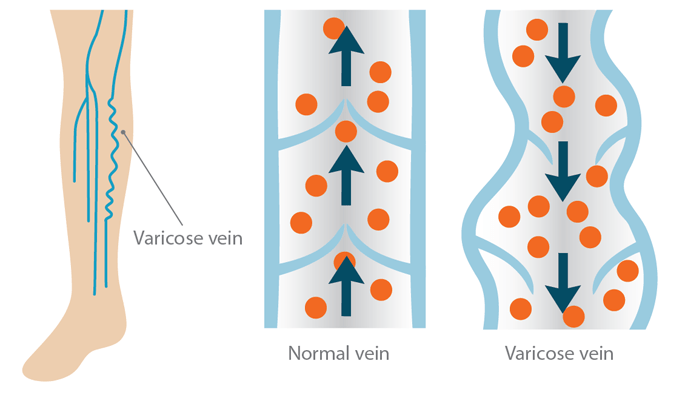 The Connection Between Varicose Veins + CVI
Varicose veins are one of the first signs of CVI
If left untreated, CVI can progress to worsening stages over time
Common CVI symptoms include:
Pain, aching, heaviness
Swelling of the legs
Restlessness and fatigue of the legs
Skin damage
Ulcers
Who's At Risk?
People who have experienced the following:
Pregnancy
Prolonged Standing
Excess Weight
Age (50+)
Family History
Women are 2-to-3 times more likely than men to develop varicose veins, primarily due to pregnancy
What You Can Do?
You can Self-Assess Your Legs at Rethink Varicose Website or ask your physician to do an assessment at your next appointment.  As an added bonus if you take the short assessment you will be entered to win a fantastic spa vacation!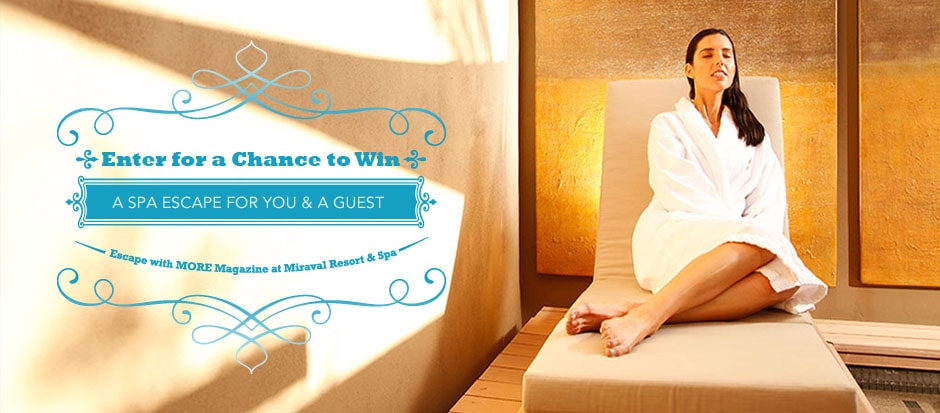 Take the short assessment quiz that takes no more than a minute, and automatically be entered to win an all-expense-paid trip for two to the Escape with MORE Magazine event at Miraval Arizona Resort & Spa in Tucson (November 14-17)
During this exclusive, 4-day girl's getaway the winner and a friend will be pampered with daily spa treatments and yoga and meditation classes, and can participate in health and wellness seminars led by MORE editors and special guest speakers
While Varicose Veins Are Not Preventable, These Things Do Help:
1. Managing Risk Factors
Keeping blood pressure in check
Controlling weight
Staying physically active
2. Lifestyle Modifications
No prolonged standing
Elevating feet above thighs when sitting; above heart when lying down
Strengthening calf muscles
  3. Compression Stockings
Provide graduated compression from ankle to the knee or thigh to help reduce pain and swelling
Only help manage symptoms
There is a lot of treatments available so no one needs to suffer quietly.  What we need to do is get the word out!  We will be having a Twitter party tomorrow to try to spread awareness about treatments.  I hope you will join us!
#RethinkVaricose Twitter Party
Join a Twitter Party party to learn about the signs, symptoms and risk factors of varicose veins and CVI and latest minimally-invasice treatment options available.
Trivia questions will be asked throughout the Twitter Party and five lucky winners who answer the questions correctly will receive a $50 VISA gift card from The Motherhood.
When: Thursday, July 18 at 2 p.m. ET (the party will last one hour)
Where
: We'll be on Twitter – follow the #RethinkVaricose hashtag to track the conversation. You can see the details and RSVP via this Twtvite:  
http://twtvite.com/rethinkvaricose
Hashtag: #RethinkVaricose
Prizes: We will be giving away five $50 VISA gift cards
Hosts: @theMotherhood, @CooperMunroe, @EmilyMcKhann and @SummerSanders_
Giveaway
I have 10 music downloads for one lucky reader!
a Rafflecopter giveaway