This post is sponsored by Playtex.  All opinions are 100% mine!
Something that experienced parents forget to tell new parents is to slow down and make sure your taking it all in.  We have all heard that time flies, or that the kids will grow up before you know it, but until you experience it you don't really understand.  I remember being so concerned that I was doing everything right with my son that sometimes I forgot to enjoy the ride.  He turned into a boy before I knew what hit me.   I was okay with that because I knew eventually he would have another sibling and I was going to be able to experience babyhood again.
Now what am I going to do?  Caroline is already 2 and headed straight for her teen years (for real, you should see the attitude she has been displaying the past couple of weeks).  I know that there will not be any more babies in my future, so what is a mom to do?
I document.  In addition to writing about our life on this little blog, I take a gazillion pictures.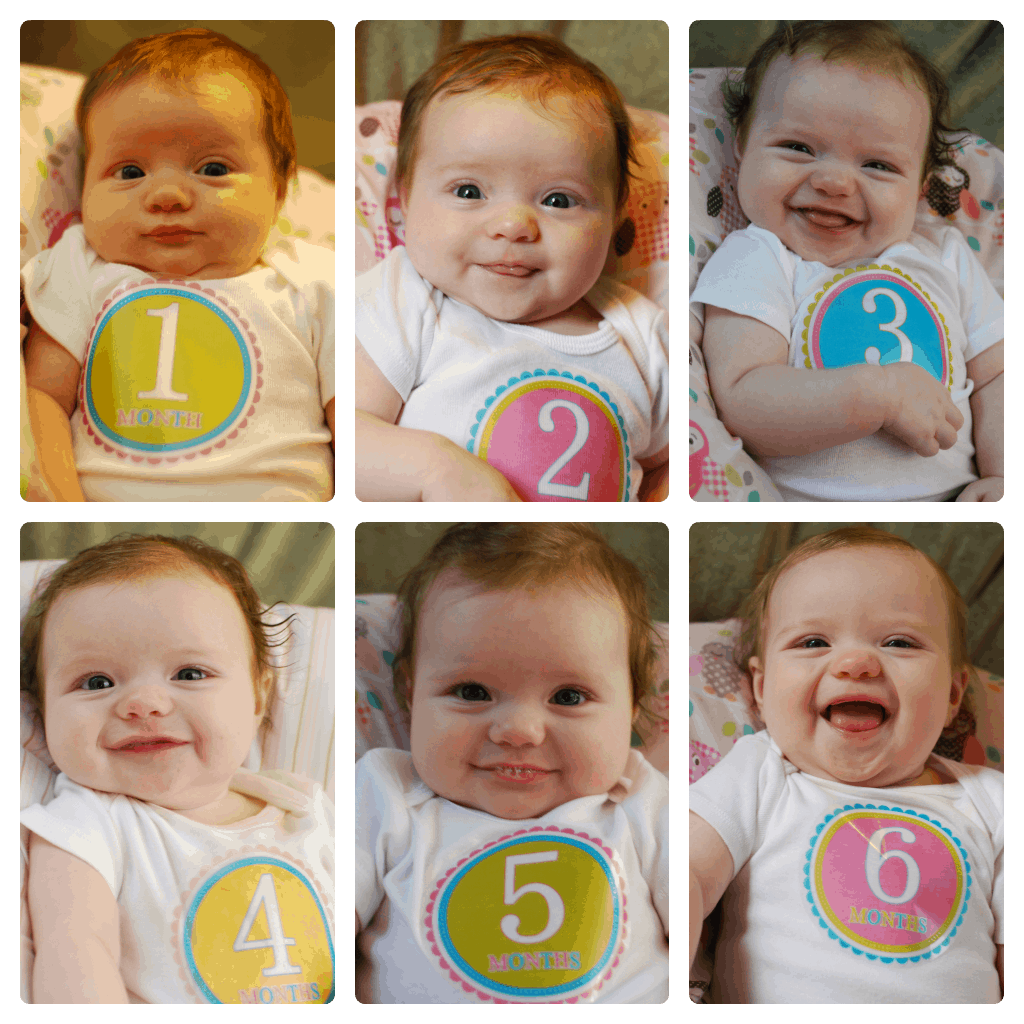 I never want to forget what she looked like every single month she was born.  I didn't do a monthly photo shoot with my son and I regret it.  I have pictures of him every month but there is something to wearing the same outfit and seeing how you have grown .  I will cherish these always!
I also take short little videos.  I don't know if you remember this or not:

I am still amazed and excited that I have that to remember her first time she rolled over.
My advice to parents is while you may be to exhausted to appreciate the small moments, be sure to document everything.  When you finally get out of the new parents haze that engulfs us all at the beginning you can relive the memories.
The Playtex Beginnings Imagined Program is hosting a giveaway where you will have a chance to capture your child in a hand drawn, custom illustration that will capture their personality.  My daughter's is going into her baby book so she can see what her favorite things were when she was 2!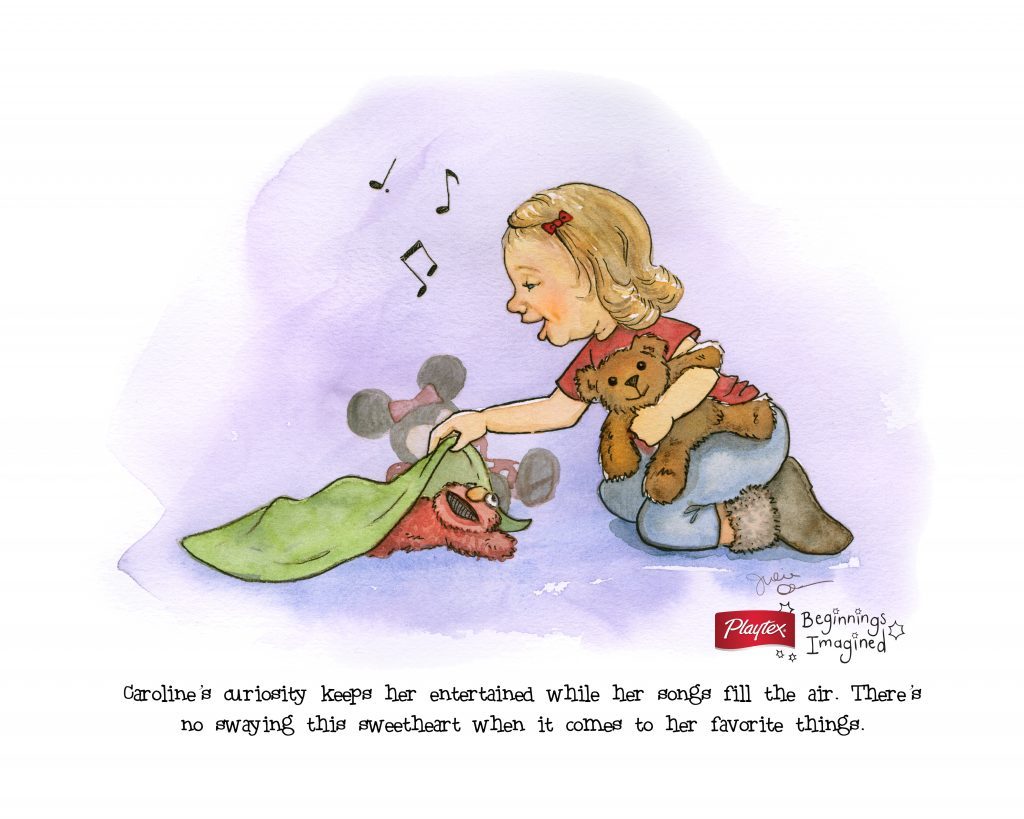 Moms and dads are invited to visit imagined.playtexbaby.com where they will be asked to answer a few short questions about their child and submit an image for their chance to win a custom illustration by children's book author and illustrator, Julie Olson (like Caroline's above). All illustration winners will then be entered for a grand prize drawing of a $5,000 scholarship. The contest will run from June 3, 2014 to July 1, 2014.
What things do you do to capture your memories of your children?