This post is sponsored by Milk Unleashed and The Motherhood, all opinions are 100% mine.
We have had a lot of fun adventures this summer.  Traveling and spending time with my son and daughter has been the highlight of my summer.  We have been to Idaho and back and everywhere within Indianapolis.  Being on the go has posed a couple of challenges, one of which is how to keep our lunches cool in the car.  The ultimate challenge came when we were camping in Idaho and my son desperately wanted some milk.  Our solution…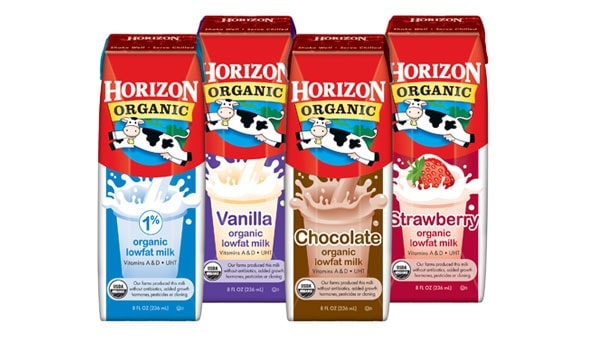 … shelf safe milk!
Shelf safe milk is the real milk that you're used to! It is just processed and packaged in a different way.  Shelf safe milk has been pasteurized at an Ultra High Temperature (UHT) for a shorter time, to preserve taste and nutrition. It has the same nutritional profile as refrigerated milk. The result? Milk that lasts up to six months without refrigeration or preservatives!

Here are 5 reasons you should consider Shelf Safe Milk!
Shelf safe milk is convenient!  Throwing one into a diaper bag couldn't be easy.  Not having to be refrigerated allows parents to go where no milk has gone before.  Think camping, hiking, and on a long road trip.  Whats even better, with shelf safe milk, you don't have to forfeit nutrition for convenience and you can always have an organic option for your family.
You can cook with shelf safe milk (check out Milk Unleashed recipes using shelf safe milk).  In all reality, you can substitute shelf safe milk for regular refrigerated milk in just about any recipe.
Shelf safe milk cartons are environmentally friendly! Packaging is 70% paper; aluminum foil is used to keep out oxygen and prevent spoiling; thin layer of plastic is BPA-free. You can rest and know that your carton is a safe and healthy option for your family and the environment.  You can even reuse your cartons as a DIY projects.
Never run out of milk again!  Shelf safe milk will keep in a pantry for 6-9 months. With this shelf life you can have milk in house for emergencies or if you lose electricity. It would be perfect to have in your RV for frequent camping trips.
Provide an organic option in your child's lunchbox at school.  Unfortunately school lunches don't get refrigerated during the day.  Having a shelf safe milk in your child's lunch box ensures that they milk won't go bad by the time your child drinks it.  Schools rarely offer an organic option, so bring your own instead.
Sometimes changing something you have been doing for years can be a little stressful. Just know that there are no preservatives in shelf safe milk! The UHT heat process kills all bacteria. There is absolutely nothing else added to shelf-safe milk.  Rest assured that the wonderful convenience of a non-refridergated milk is just as nutritious as the refrigerated kind and is perfectly safe for your family.
Check out the Milk Unleashed Website for tips, news, downloadable games, snack ideas and cow calendars.