This summer has been a whirlwind so far.  We are making the most of our break. It seems like we have been on-the-go for most of the summer. Being so active it can sometimes be hard to find real food in a fast-casual restaurant.
Recently we were invited to dine at a newly redesigned Fazoli's in Anderson, Indiana and were excited to find out that as of June 19th,  Fazoli's® food menu is completely clean of all artificial sweeteners, flavors, preservatives, and colors!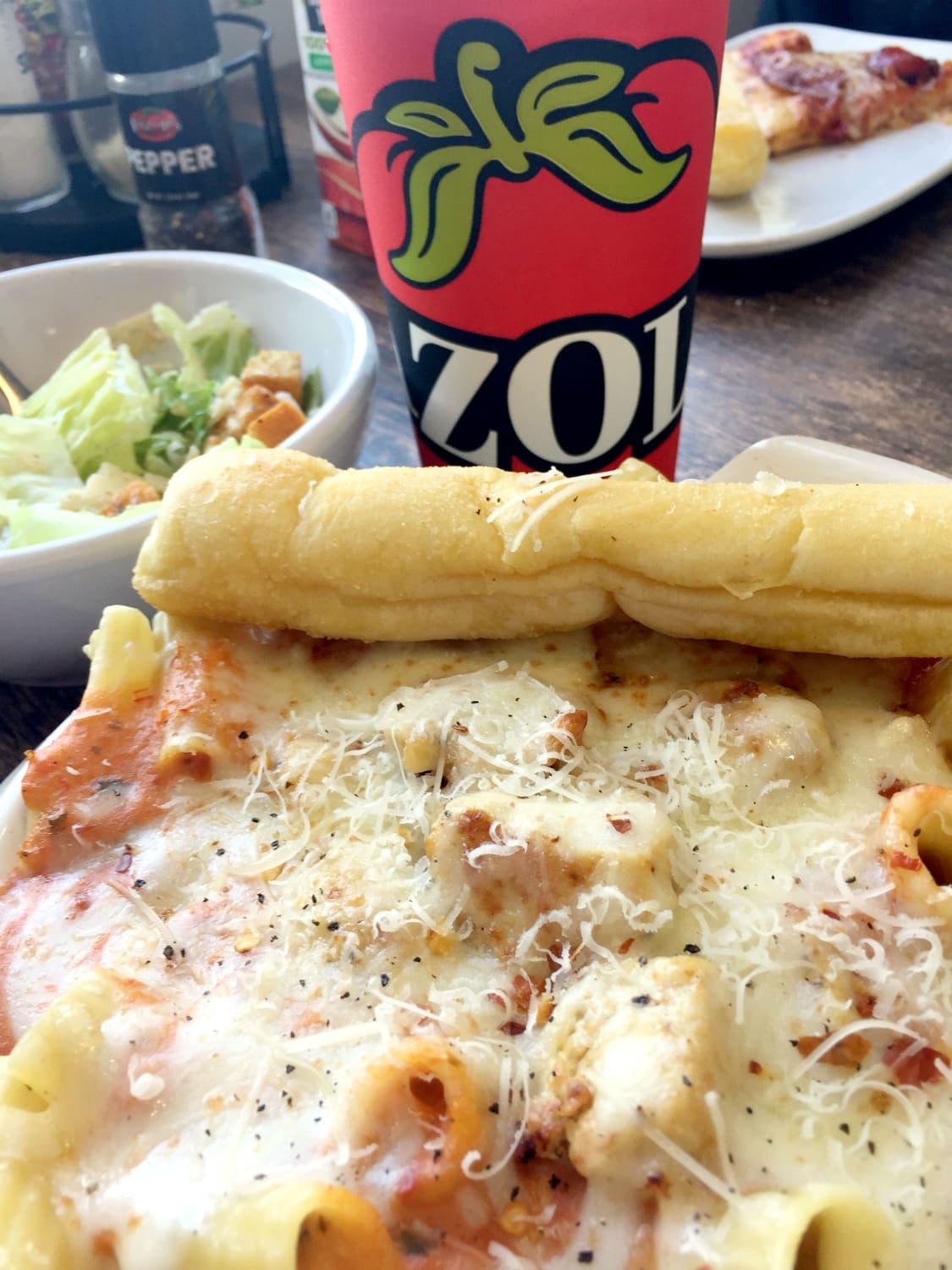 The kids and I were very excited to have a little excursion to the restaurant on Scatterfield Road because we are in love with Fazoli's breadsticks.  We recently visited a store in Indianapolis and my son hasn't stopped talking about the unlimited breadsticks ever since.  Choosing a place to eat can sometimes be a struggle in my family since we all like different things, but Fazoli's has been a place we can all agree on because of the range of options that are available. I consider it a win when I don't have to bribe my kids to go someplace I want to go for dinner or lunch.
I was impressed with the new decor at the Anderson Fazoli's.  We walked in and immediately noticed how clean and modern everything was.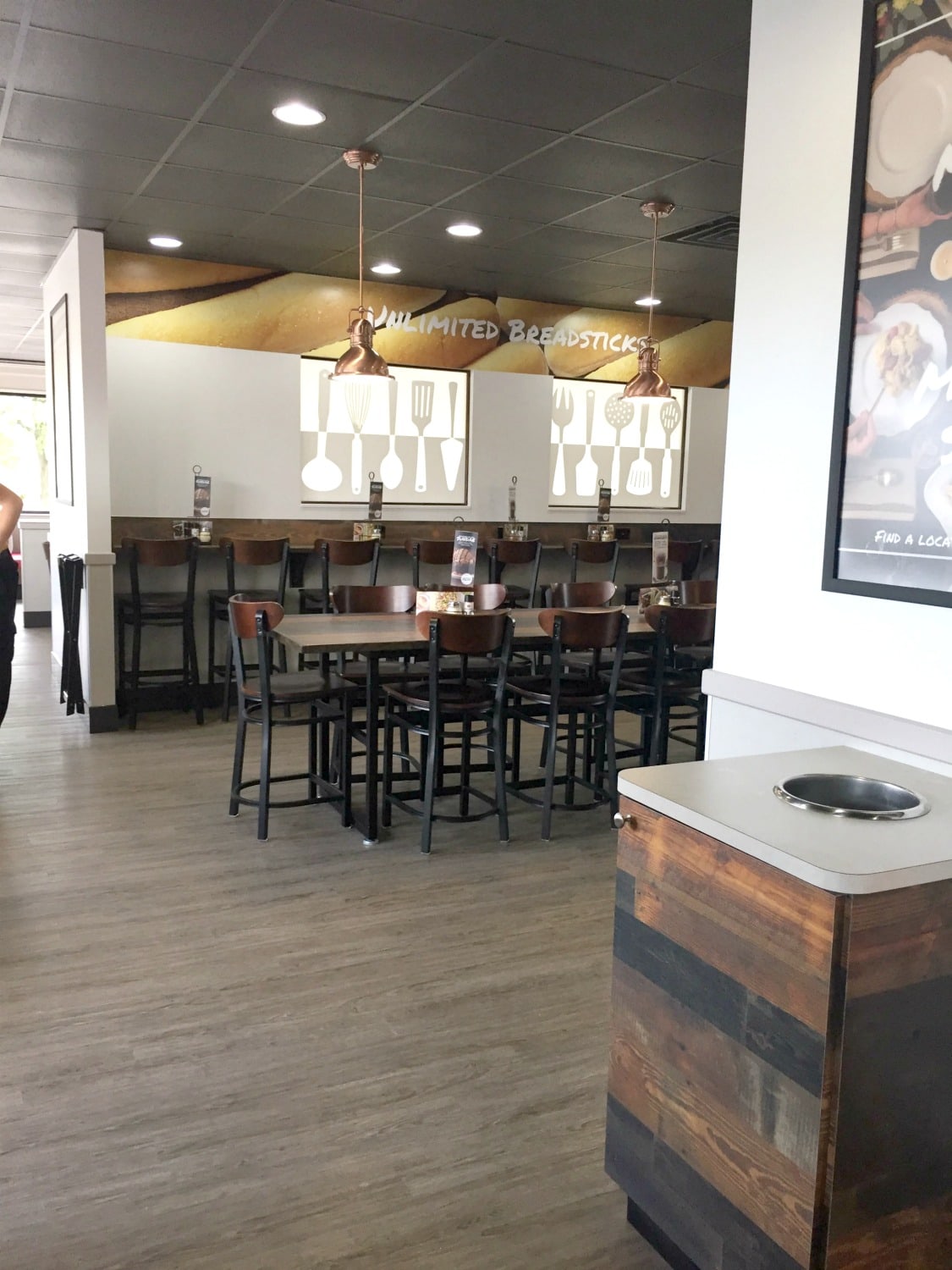 I loved the fabric choices for the booths and these adorable light fixtures hanging above them:
The place was fun and whimsical and very impressive.
My kids both ordered their favorite kid's meal, pizza with breadsticks.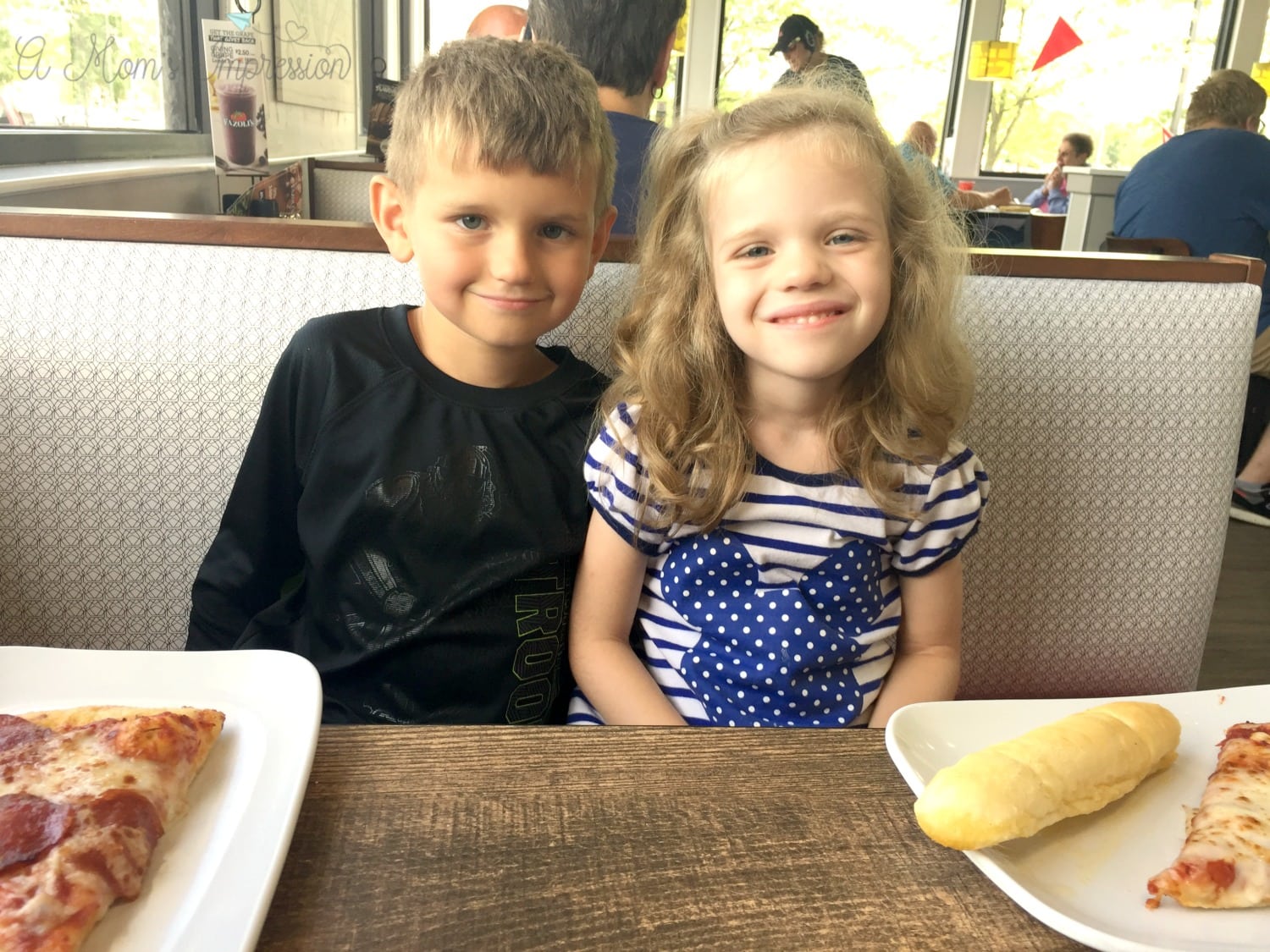 As for me, I love a little of everything at Fazoli's. I started with a side caesar salad.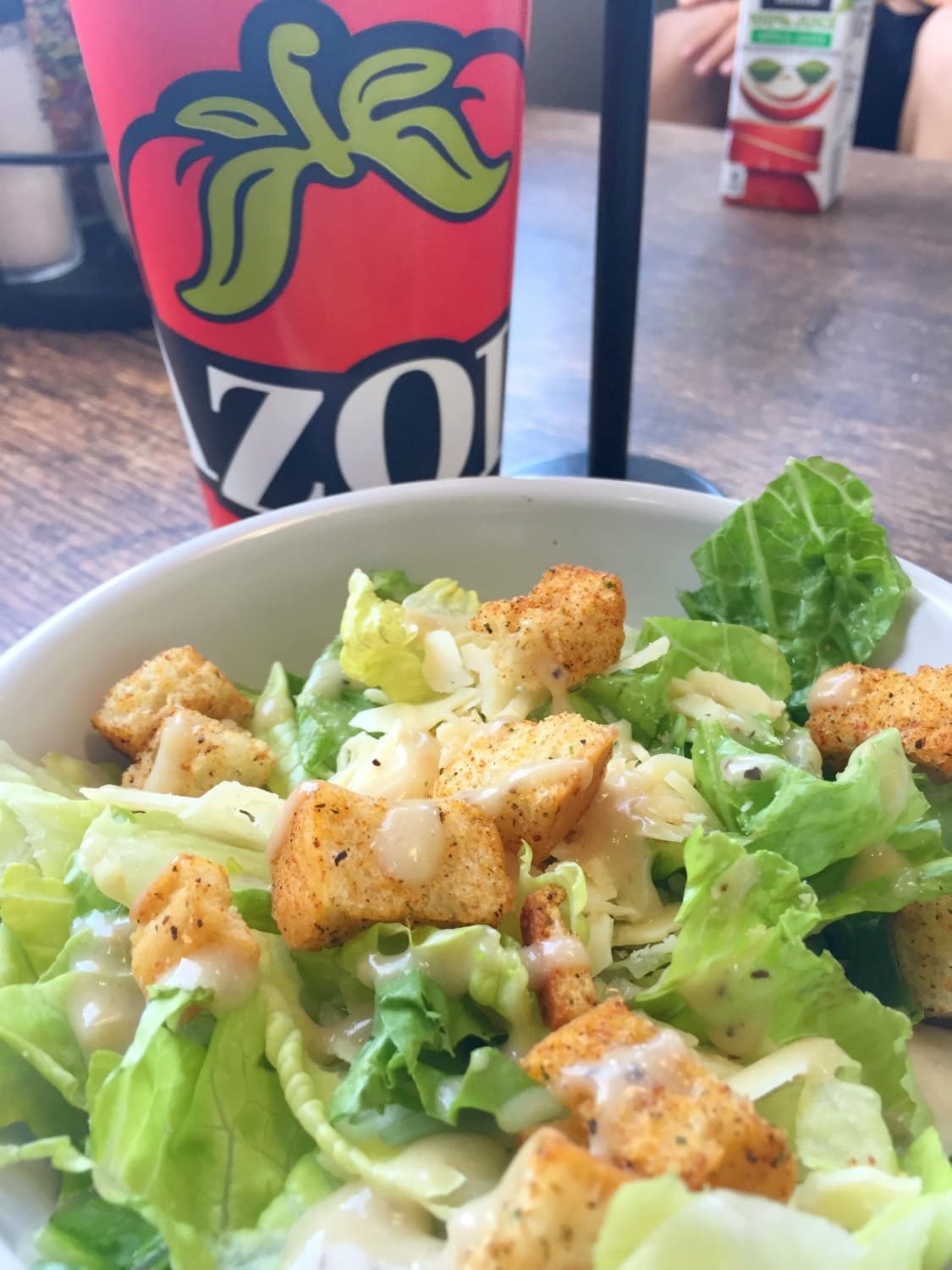 Fazoli's makes a commitment to its guests to deliver the best tasting, highest-quality food as possible and it is obvious when you try one of their salads. The ingredients look and taste fresh. I find the size of Fazoli's side salads to be the perfect amount when accompanied with a pasta.
Speaking of pasta…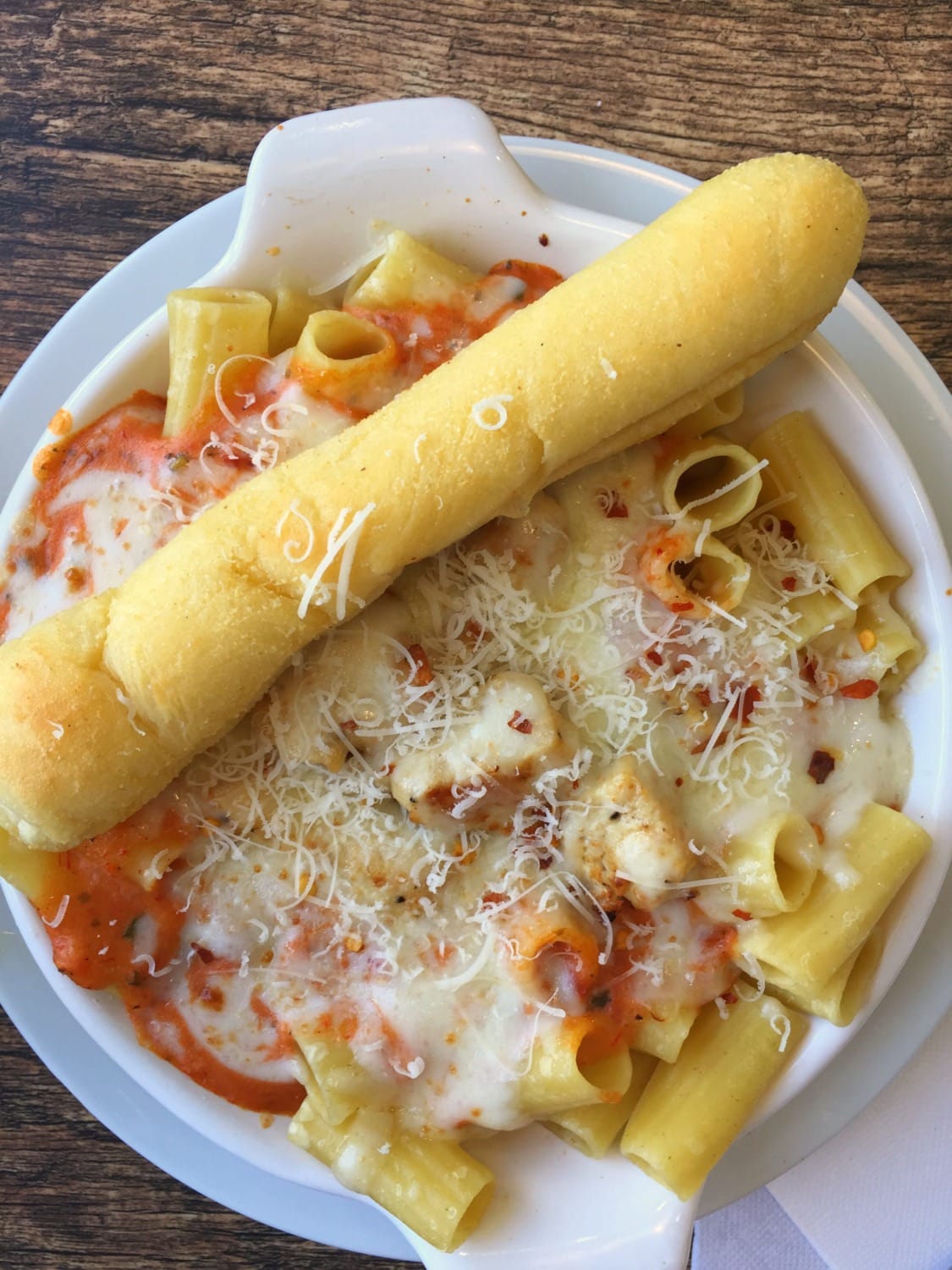 There were many choices and options when it came to pasta, after a long debate I decided to go with the Spicy Rigatoni with Chicken, and I was not disappointed. If you like spicy foods, this is the pasta for you. Packed with 100% clean ingredients, this pasta had everything that I love; chicken, creamy pasta sauce, and cheese.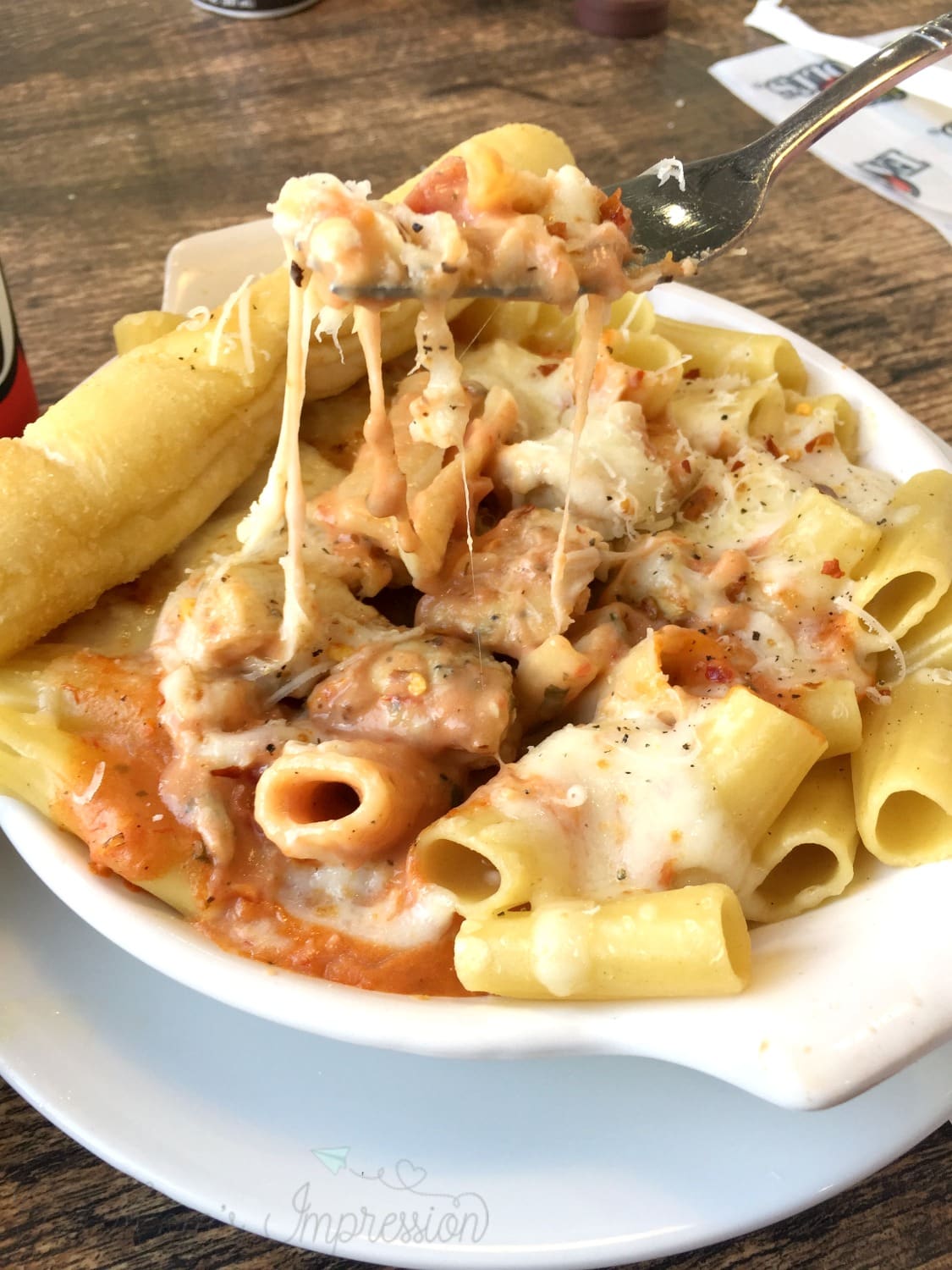 The cheese went on for miles! In fact, the employee who brought it to my table shredded some extra parmesan on top right there tableside!
When dining at Fazoli's you get a great value.  In addition to any meal that you order there is an unlimited supply of breadsticks.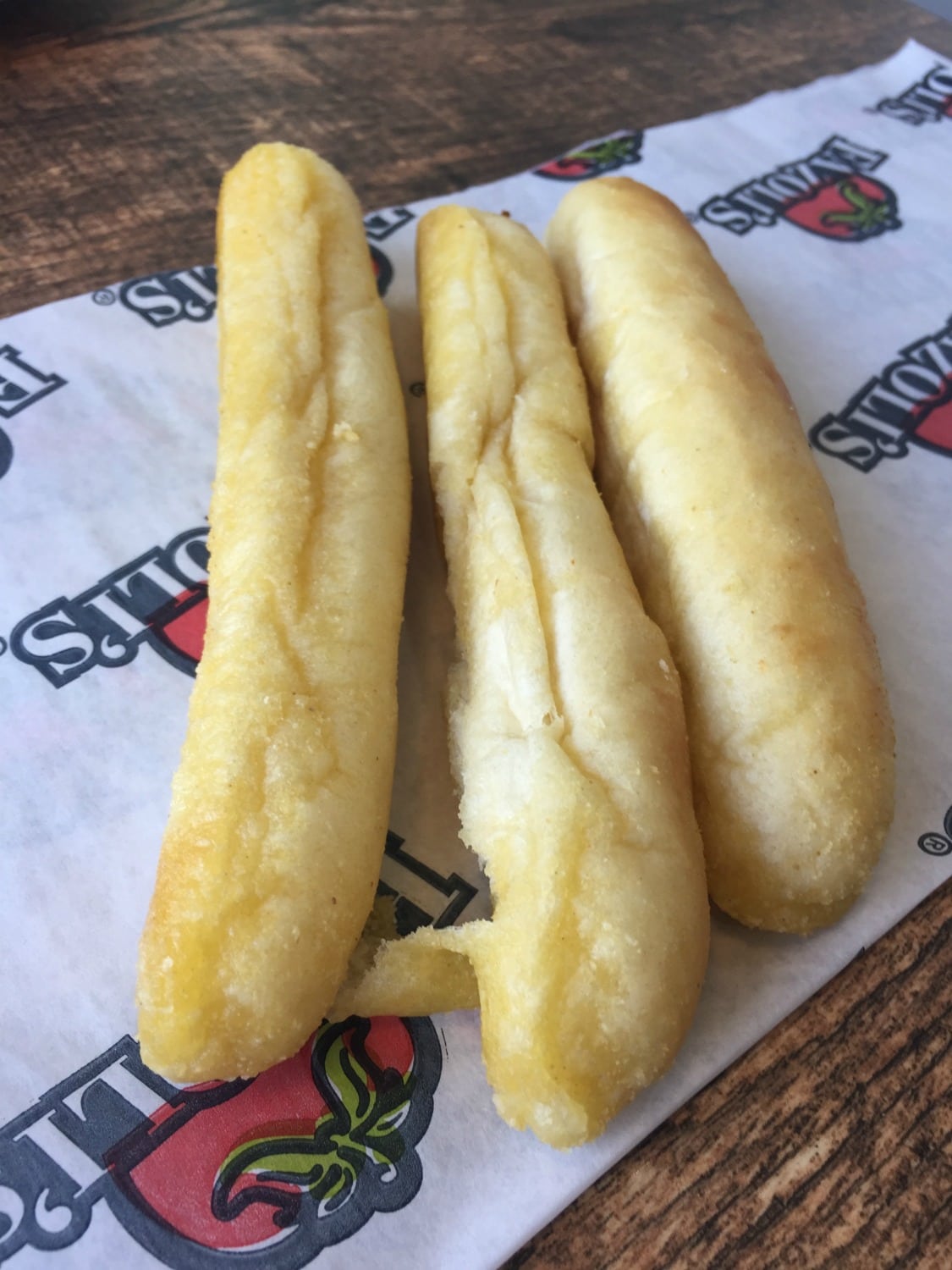 This is what sold my son on the fast casual Italian food at Fazoli's.  Literally, he talked about these breadsticks for days after our initial visit.  On this recent visit, I think he had 3 of them in addition to his kid's pizza.
In addition to breadsticks, my kids are cookie connoisseurs.  Thanks to their dad, they have been trying different chocolate chip cookies all over the city in search of the best ones. When they saw the size of Fazoli's Chocolate Chunk cookie, I knew that we weren't leaving until we tried one.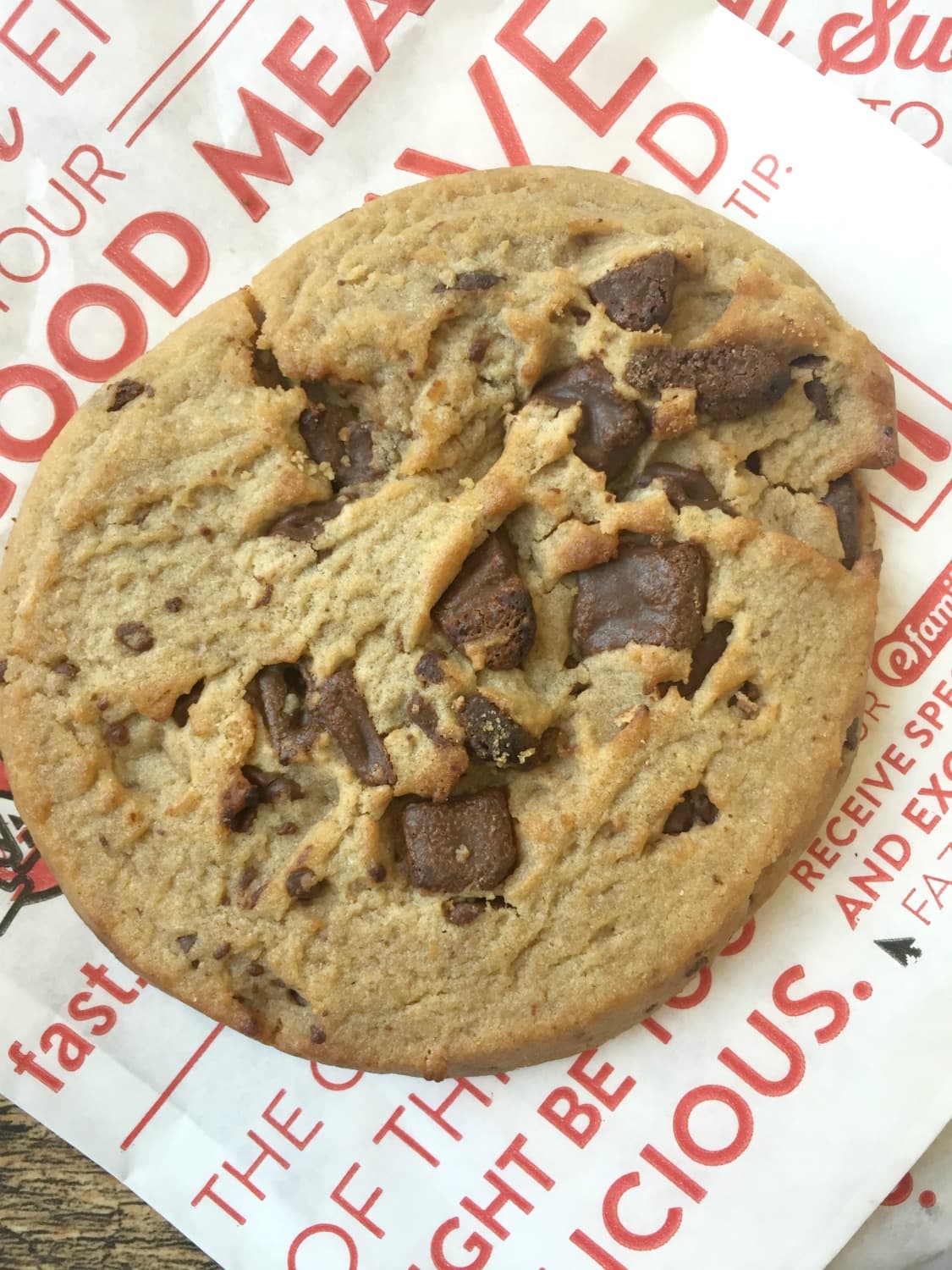 I can't begin to describe how good this cookie is! It is everything that I love about a chocolate chip cookie, it was moist, chewy, and full of large chocolate chunks.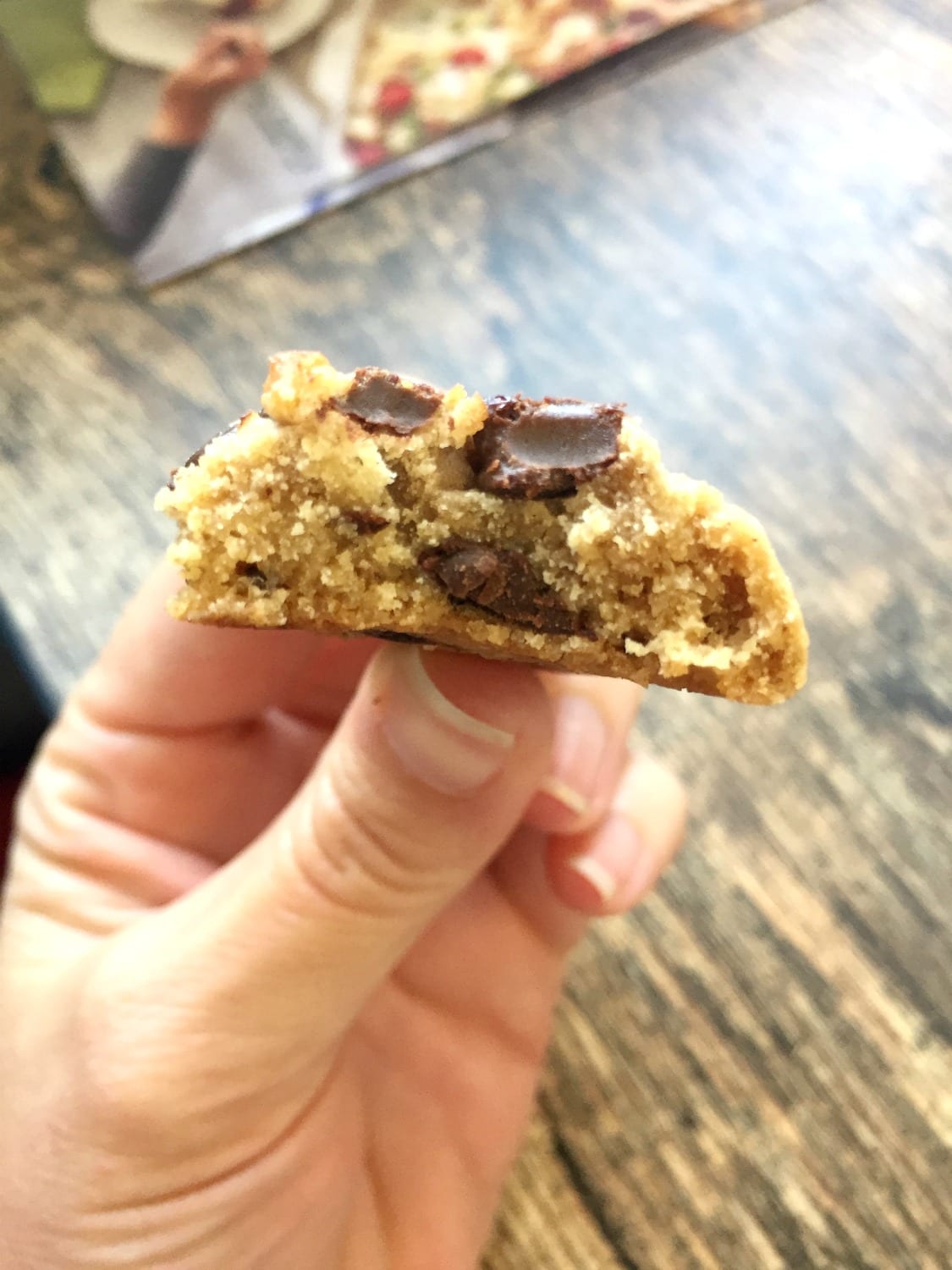 We had to bring one home to dad, so we did! He agreed that it was one of the best he has had in the city!
Does artificial ingredient free food matter to you? If so and you are looking for a great Italian meal at a good value, be sure to check out your local Fazoli's. Right now you can download this coupon for $3 off $10 or more on your next visit.
This is a sponsored post written by me on behalf of Fazoli's®.