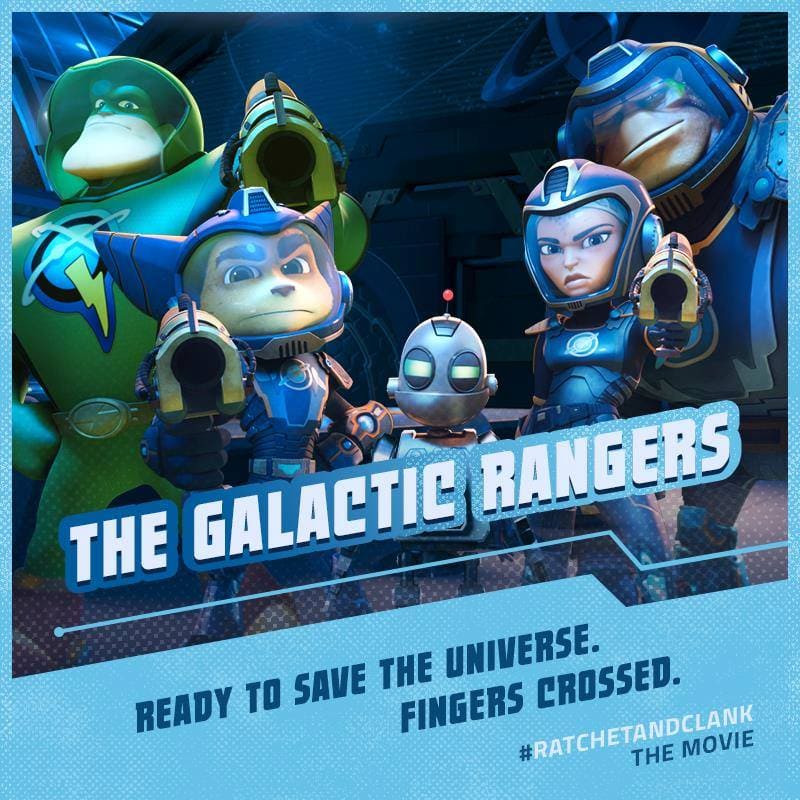 In an era of adaptations of adaptations of adaptations, I was a bit wary to go see another video game that has been made into a feature length film.  I didn't know a lot about the source material, PlayStation's wildly popular, Ratchet and Clank.  The video game centered around Ratchet (voiced by James Arnold Taylor) adventurous Lomax (something between a rodent and a cat.  I think?) and his robot sidekick, Clank (voiced by David Kaye).  I knew that Ratchet had a wrench he used to solve puzzles in the game, this made me a little nervous for the movie.  But I also knew there were a lot of cool guns and weapons in the game, this eased my worry a bit.   Walking into the theater, I had hope that the movie would be, at the very least, fun and action packed.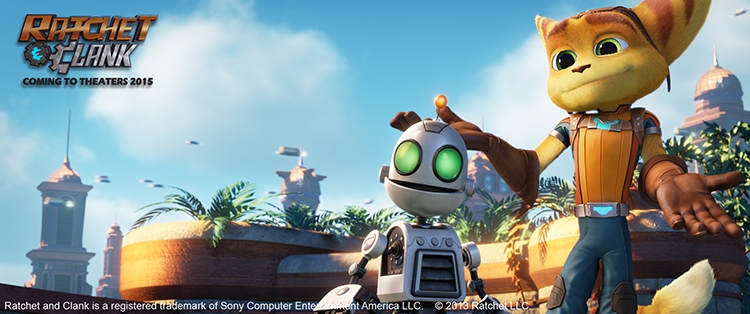 As the credits crawled up the screen, I was pleasantly surprised by the finished product that writer/director Kevin Munroe was able to produce.  The story line is basically that an outcast/underdog teams up with an unlikely ally to save the universe from a weapon that can destroy planets.  At it's heart, Ratchet and Clank is for the kids.  In that capacity, it achieves all that it sets out to.  The humor is perfect for my seven-year-old son, as is the action and the blasters, guns, etc.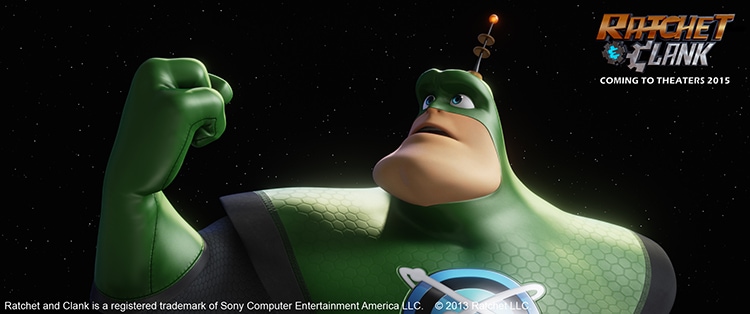 You first meet Ratchet working for his friend and mentor, Grimroth (voiced by John Goodman).  He has dreams of  becoming something bigger and sees his chance when he has the opportunity to try out for the Galactic Rangers, the larger than life peacekeepers of the galaxy.  But Ratchet learns that the universe isn't as simple as he thought it was and must find his own way to make his mark.  He does this by befriending a wayward robot on the run named Clank.  This is the origin story for the video game that has been going strong for over a decade.  Ratchet and Clank bang around having galaxy-sized adventures for the rest of the movie.  They meet both friends and foes voiced by the likes of Jim Ward, Rosario Dawson, Paul Giamatti, Sylvester Stallone and Armin Shimerman.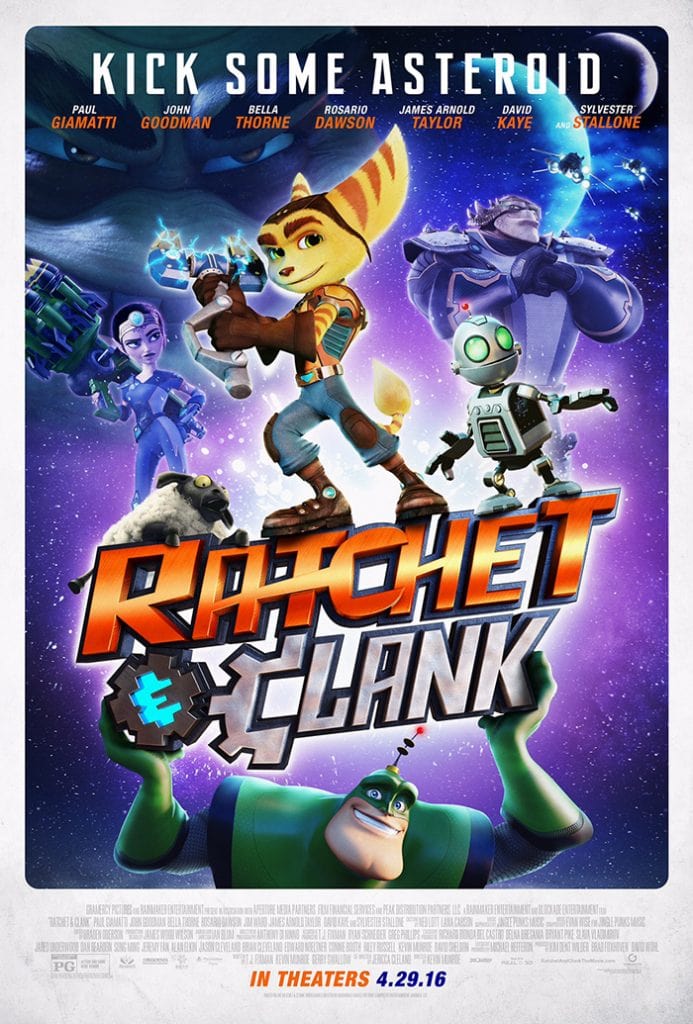 The Ratchet and Clank video game has many die-hard fans.  It has existed for 12 years and has a very devoted following.  I was impressed by the effort made by the production team to keep the movie as authentic as possible.  They made sure  to include several of the fun weapons (The Sheepinator!) and kept many of the original voice actors, most notably, James Arnold Taylor as Ratchet, David Kaye as Clank and Jim Ward as Qwark.
The story line is familiar, some people aren't as good as you think they are and some people aren't as bad as you think they are.  Even so, this movie hits the mark it is aiming for.  My children will enjoy it, and I will enjoy seeing it again with them.
Head on out the the movies this weekend and see the film with your family!  It will be a great time!
For more up to date clips and inside information about Ratchet and Clank be sure to follow them on their socials channels using the hashtag #RatchetandClank!
Facebook Twitter: @ratchetmovie. Instagram: @ratchetmovie
A huge thank you to Focus Films for flying me out to LA for the press screening.  All opinions are 100% mine.