This post is sponsored by Hidden Valley Ranch but the content and opinions expressed here are my own.
Family Movie Night just got even more fun and zesty with this Ranch Flavored Popcorn!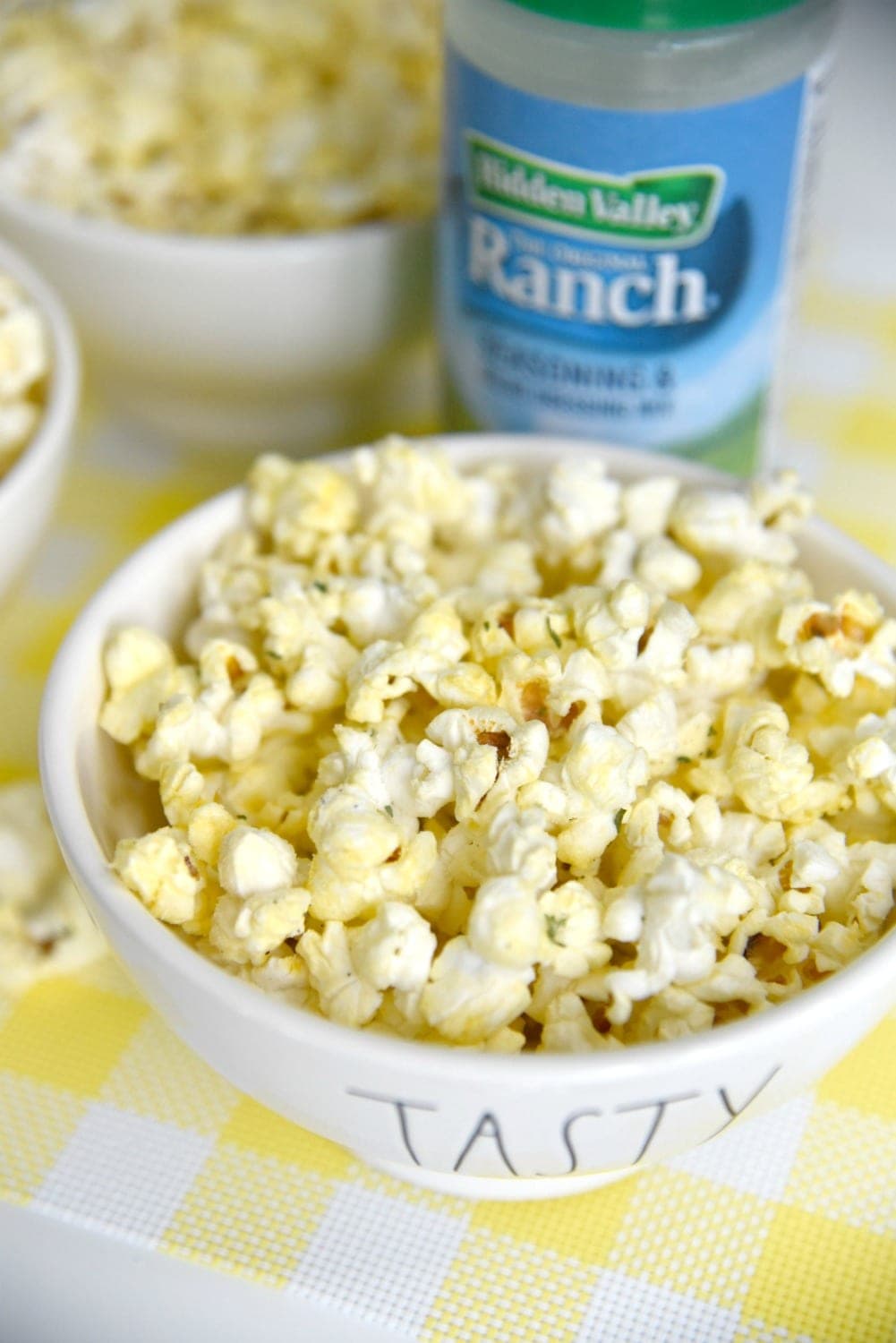 Now that summer is officially here and the kids are out of school, we can focus even more on having fun as a family.  The summer will be filled with family vacations, trips to the pool, dinners out on our back porch and family movie nights.
Now that the kids don't have to get up early for school, they can stay up a little later so we can watch our favorite family movies.  We love to get the bean bag chairs, turn down the lights, turn up the surround sound and lose ourselves in an on-screen adventure.  Of course, no family movie night would be complete without popcorn.  My children absolutely LOVE popcorn.  So, this has been a staple for our Family Movie Nights for years. But recently, I've found a way to make popcorn even more delicious and my children love it even more (if that is possible), Ranch Flavored Popcorn!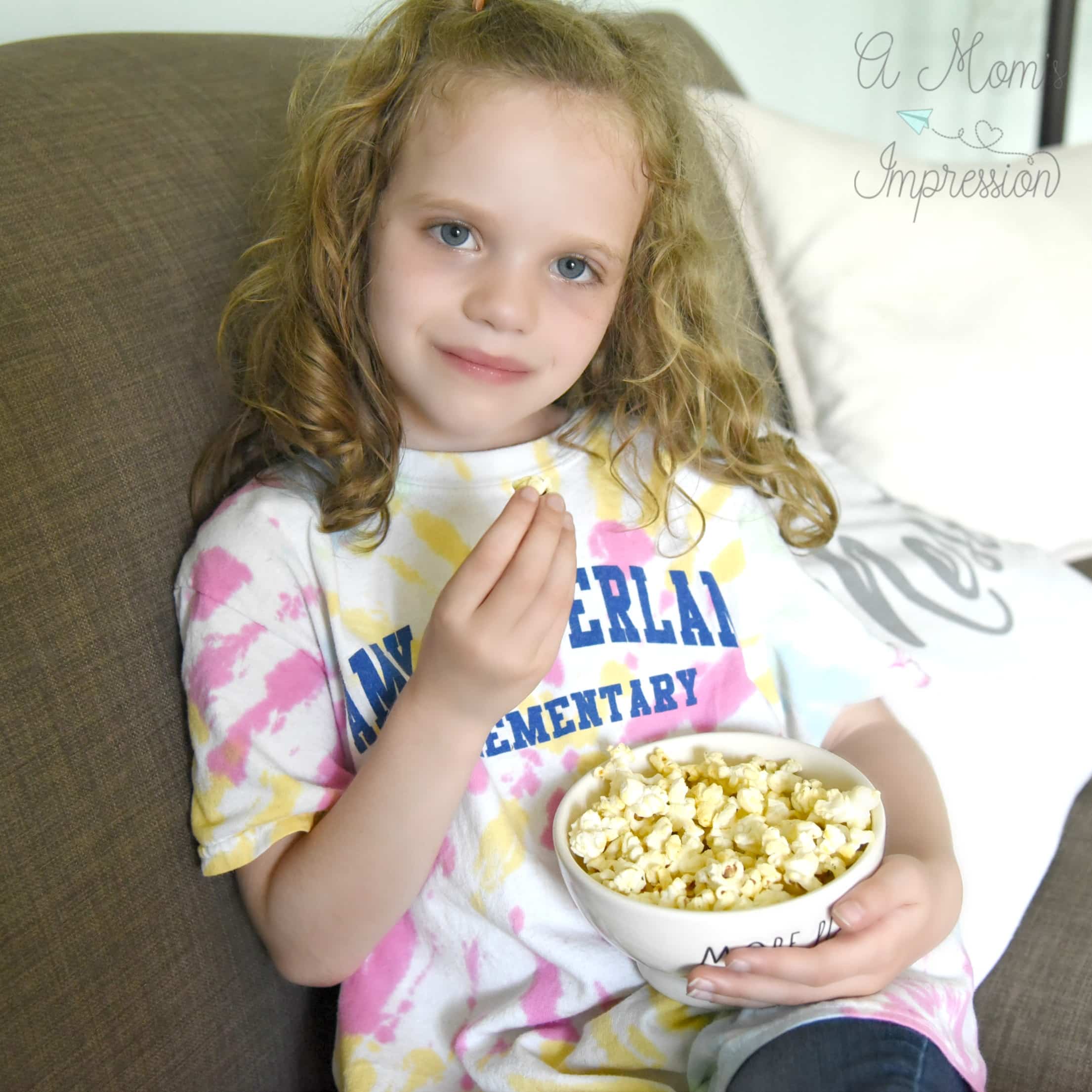 Hidden Valley Ranch Seasoning Shaker
The Hidden Valley Ranch Seasoning Shaker has really livened things up in our family lately. This easy, convenient little product packs so much flavor, zest, and fun to just about any recipe, that is is now a "must have" in my kitchen. You can find the Hidden Valley Ranch Seasoned Popcorn recipe (here) on the Hidden Valley Website along with endless recipes on how you can incorporate the Seasoning Shaker into your weeknight meals!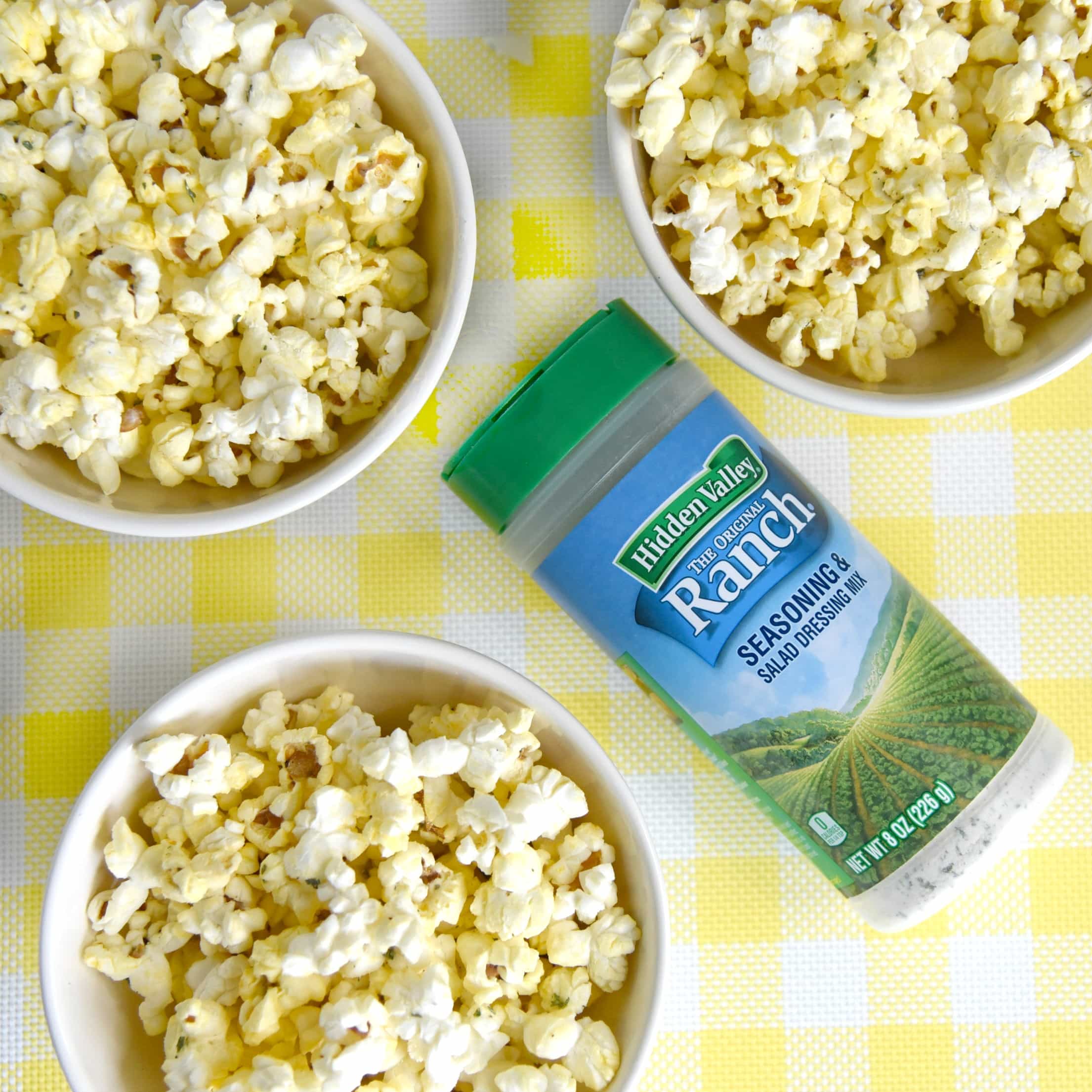 As a busy mom, I love how the Hidden Valley Seasoning Shaker is so versatile and adds the perfect touch to so many of my recipes.  It simply goes great with just about anything: sandwiches, soups, salads, pasta and more!  It wasn't long before we tried it out on another family favorite: Popcorn!

Ranch Flavored Popcorn
So simple, yet so tasty!  The process is pretty easy.  Just pop your popcorn and then measure out 4 teaspoons of Hidden Valley Ranch Seasoning. The shaker makes it so simple to measure out the perfect amount of seasoning. Just sprinkle the seasoning on top of your buttered popcorn and you are ready to go!  You add more or less seasoning according to your taste preferences.
Check out this fun video we put together to show you how easy it can be to make!
Whether you use this recipe for Family Movie Night, your next party or just because you are craving it, Ranch Flavored Popcorn is a fantastic snack the whole family will love! Find this recipe and more like this on the Hidden Valley Ranch website here.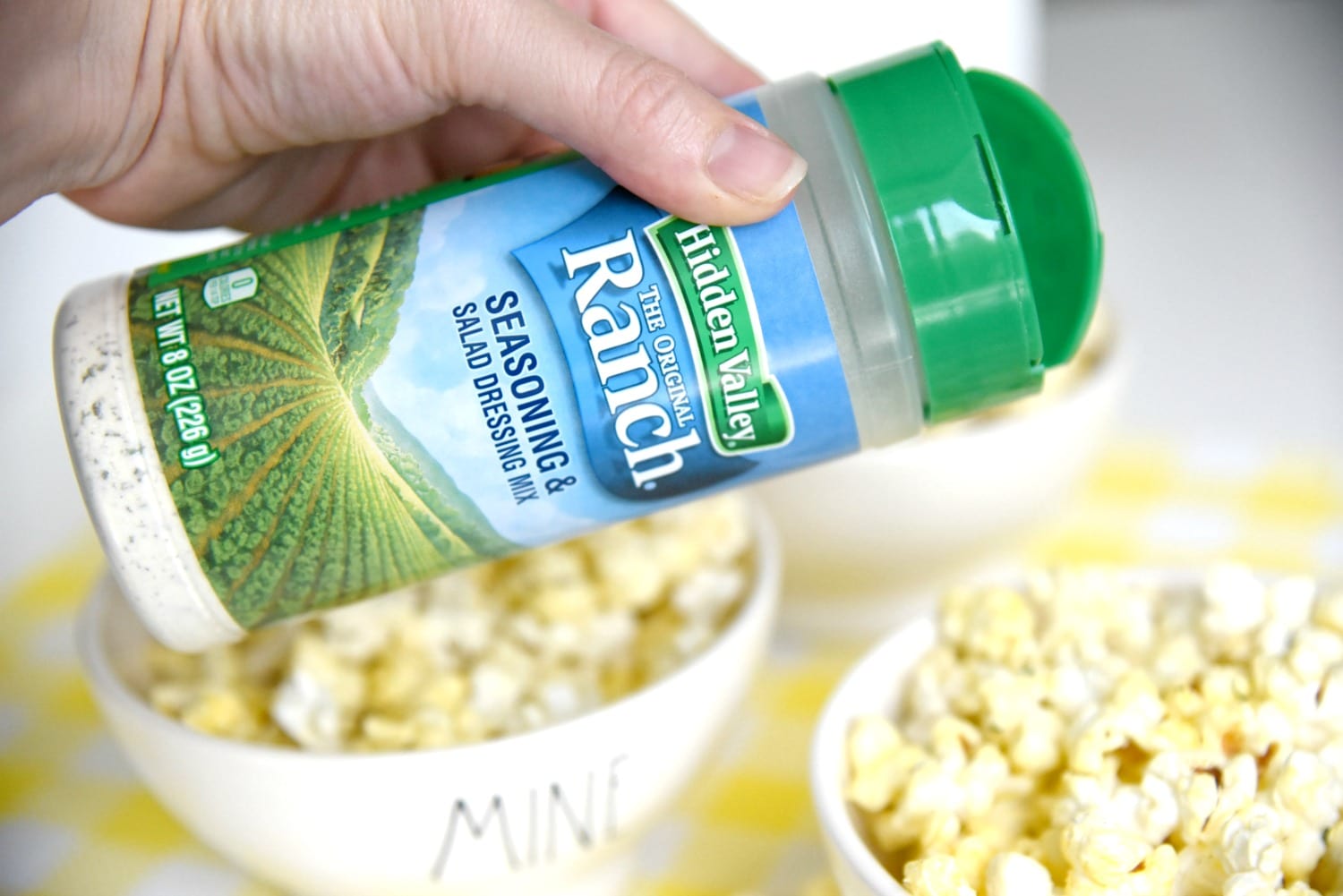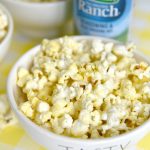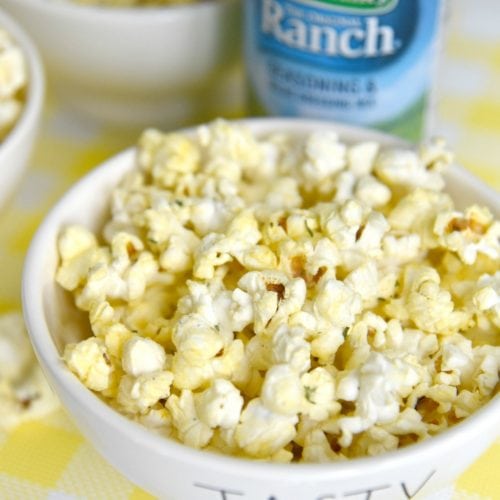 Ranch Flavored Popcorn
Make your favorite movie snack even more zesty and flavorful with Ranch Flavored Popcorn!
Ingredients
1

Bowl

Popped Popcorn

4

Tsp

Hidden Valley Ranch Seasoning Shaker
Instructions
Sprinkle buttered popcorn to taste with Hidden Valley Ranch Seasoning Shaker