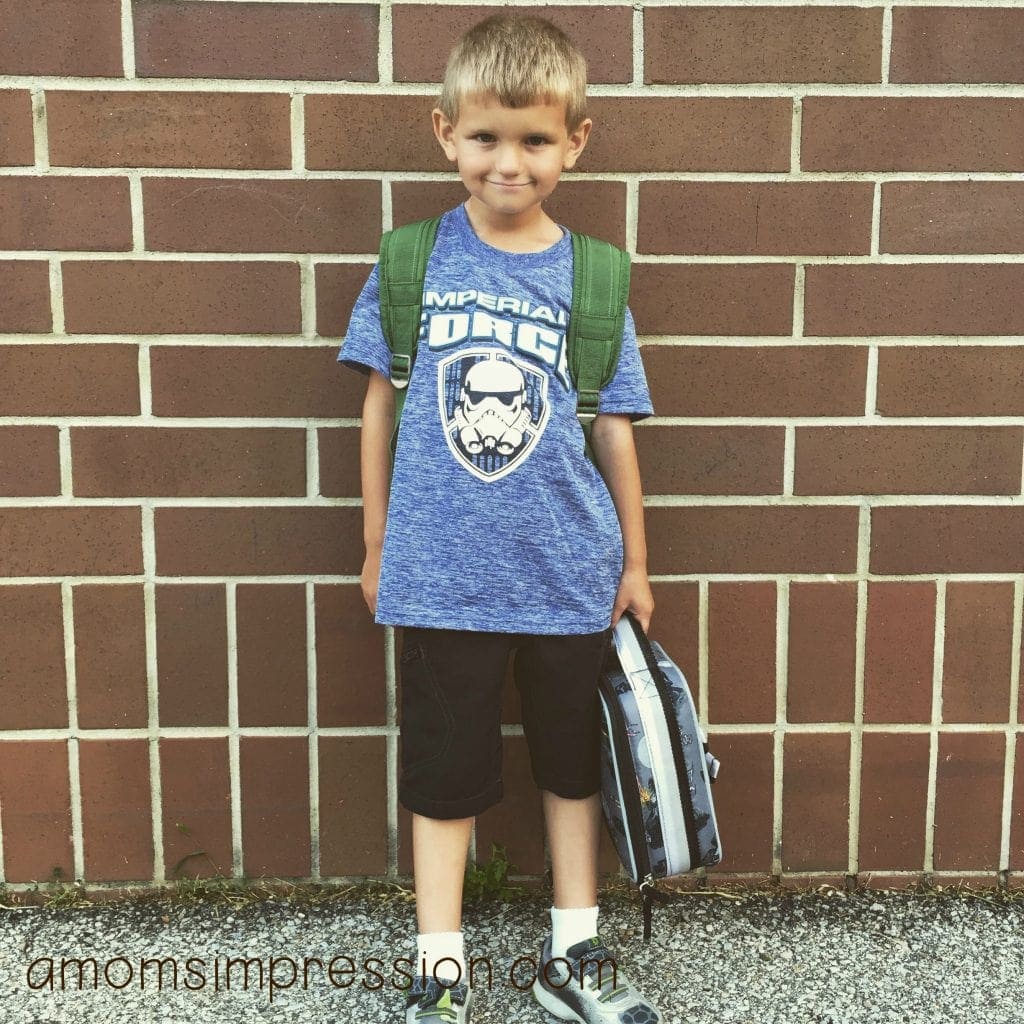 It has been a whirlwind since Jonah and I have gone back to school.  Our days are long and full and our weekends are almost just as busy with soccer, cleaning, and catching up from the week.  We are trying to find ways to save time in order to make our morning routine a little easier.  One way we are helping our mornings is by making our lunches the night before so that we can add a sandwich and go!
Speaking of lunches.  I am happy to report that Jonah is eating much healthier these days.  He is not as afraid of food like he used to be.  Now that we are one the same schedule I can pop into the lunch room and see how he is doing with his lunch.
He still prefers to take his lunch, which I prefer as well.  Recently this is his favorite lunch time meal: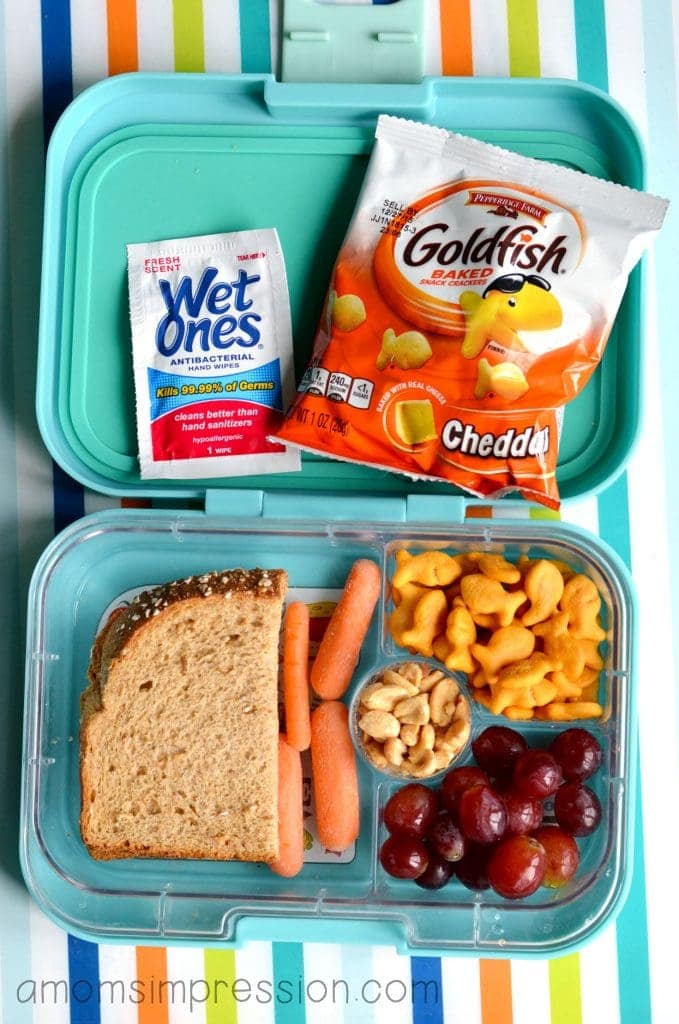 I love it because all of the food groups are being represented.  Granted, the sandwich is a peanut butter and jelly, but we are light years ahead of where we were a year ago.  I love these fun and creative lunchboxes.  With a little help from Pepperidge Farm® Goldfish Crackers, Jonah loves his lunches.  I'm telling you, like most everything its all in the presentation.  Pepperidge Farm Goldfish Crackers make the perfect addition to my lunches because of their fun fish shape.  Who doesn't like to eat delicious crackers shaped as little fishes?  This lunch idea is really easy to duplicate and jazz up with other additions and substitutions.  For kids like mine with food issues, having a go to lunch with just little changes here and there makes a huge difference in the amount of food they will actually eat. They need to feel comfortable and this allows that.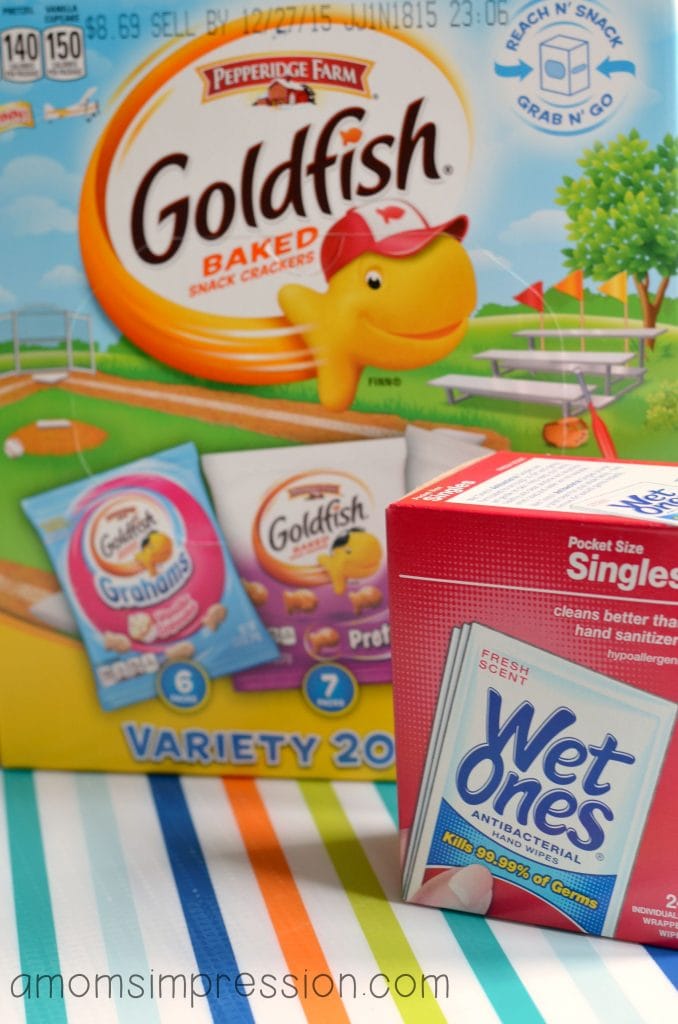 Our lunchbox is not complete without Wet Ones® antibacterial hand wipes.  These little guys kill 99.99% of germs, and we all know that school is full of germs.  I even throw these guys in my lunchbox and end up using them for everything.  I have been known to grab them to clean up spills in the car or to freshen up after a hot day of recess duty.  This little guys are lunchbox essentials!
Don't forget about the amazing contest that Wet Ones® and Pepperidge Farm®  are hosting right now. Head on over to their website for a chance to win a years supply of Wet Ones® for your home and your child's classroom, plus $1000 cash!
This is a sponsored conversation written by me on behalf of Wet Ones® + Pepperidge Farm® . The opinions and text are all mine.