How many of you use your children's Boogie Wipes on yourself?  I am sitting on the couch raising my hand at the moment.  I love those gentle saline wipes for my kids.  It makes cleaning faces and noses a little bit gentler.  Now, the makers of Boogie Wipes have teamed up with one of the top tissue makers, Puffs to create a new generation of saline wipes.  This time they are all about the adults!
Saline can be used to clean and soothe nasal cavities, dissolve mucus, refresh and moisturize skin, and reduce puffiness. Patented and uniquely formulated with saline, aloe and Vitamin E, Puffs Fresh Faces are designed to help you clean up anything the day can throw at your face. Whether you need to freshen up after a hard workout, remove runny makeup in the heat of the afternoon or soothe your allergy riddled nose, Puffs Fresh Faces in lavender, menthol and unscented get the job done better than a dry tissue.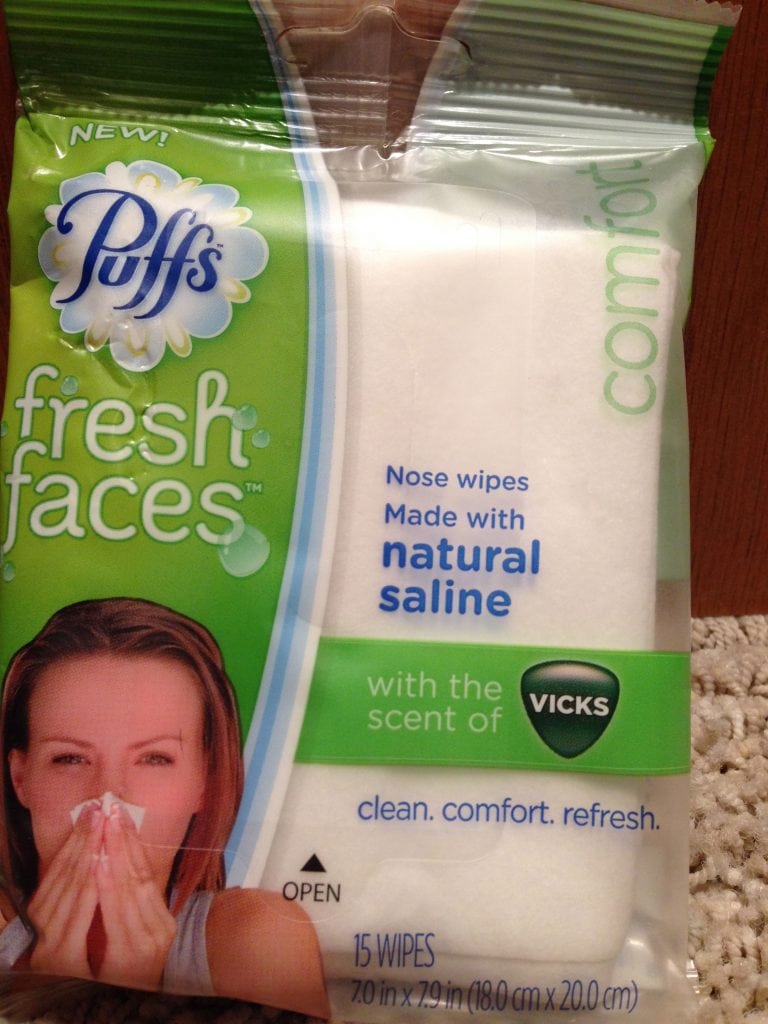 I
have loved using these Puffs Fresh Faces wipes over them past couple of months.  I have used them from everything from taking off my makeup at night, to wiping myself clean after a long run.  I loved having the menthol wipes last month when I came down with a nasty cold.  Having a moist wipe helped keep my nose from getting too dry.  I have fallen head over heels for this little guys!
These wipes are terrific in a purse or a diaper bag.  I store my travel wipes in my car's console.  I have used them more times than I can count.  To learn more about Puffs Fresh Faces by following them on Facebook!