This shop is part of a social shopper marketing insight campaign with Pollinate Media Group™ and Project 7 but all my opinions are my own. #pmedia #chewforchange  http://cmp.ly/3/8vNxcO
I feel that it is important to teach our children to give back to our communities. Imagine a world where there isn't any small simple acts of kindness.  That isn't a place that I would like to live in. Finding small ways to give back is easier than you might think. Giving back can be as simple as giving a pack a gum away to someone!
While we are not in the position to be able to give huge amounts of money or our time, we can do little things that make a huge impact.  The other day, I purchased 10 packs of Project 7 gum at Meijer. Project 7 is a company that gives back with every purchase that is made.  For instance, each tray of Save The Earth Fresh Mint Gum gives back 10 fruit trees to the earth.  Each tray of Feed the Hungry Peppermint Vanilla gum will provide 7 meals to hungry american communities.  Again, its small things that can make a huge difference.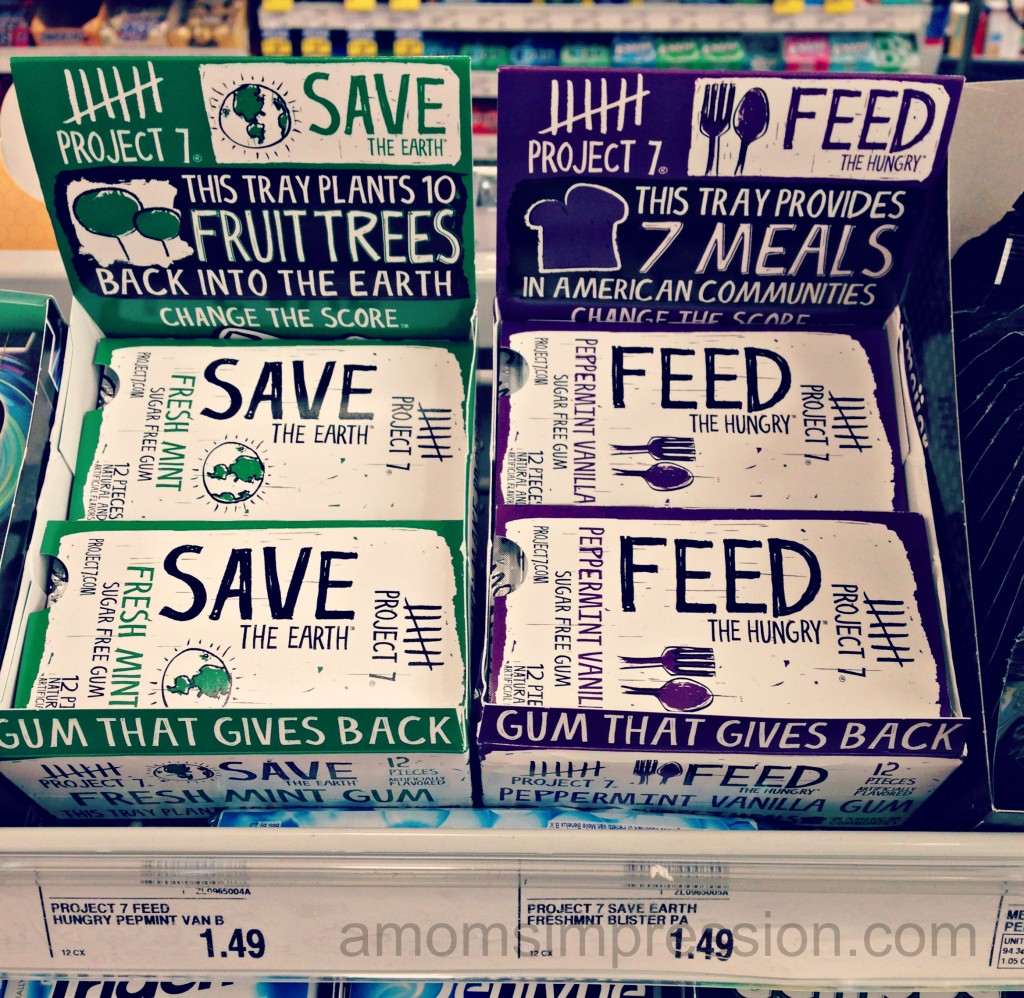 I love that my local Meijer store is stocking Project 7 products making it a little easier to give back while purchasing groceries.  I felt inspired to spread the giving around, so after purchasing my 10 packs of gum, I gave one to my Meijer cashier.  It was amazing to see the light come on her face and the immediate smile.  I told her about Project 7 and how I was trying to make a difference in small ways.  I hope that I inspired her to pass on a little good deed for herself. I proceeded to give out packs of gum to different places that I visited.  The coffee shop lady, my mailman, my co-workers and my husband all got packages of gum.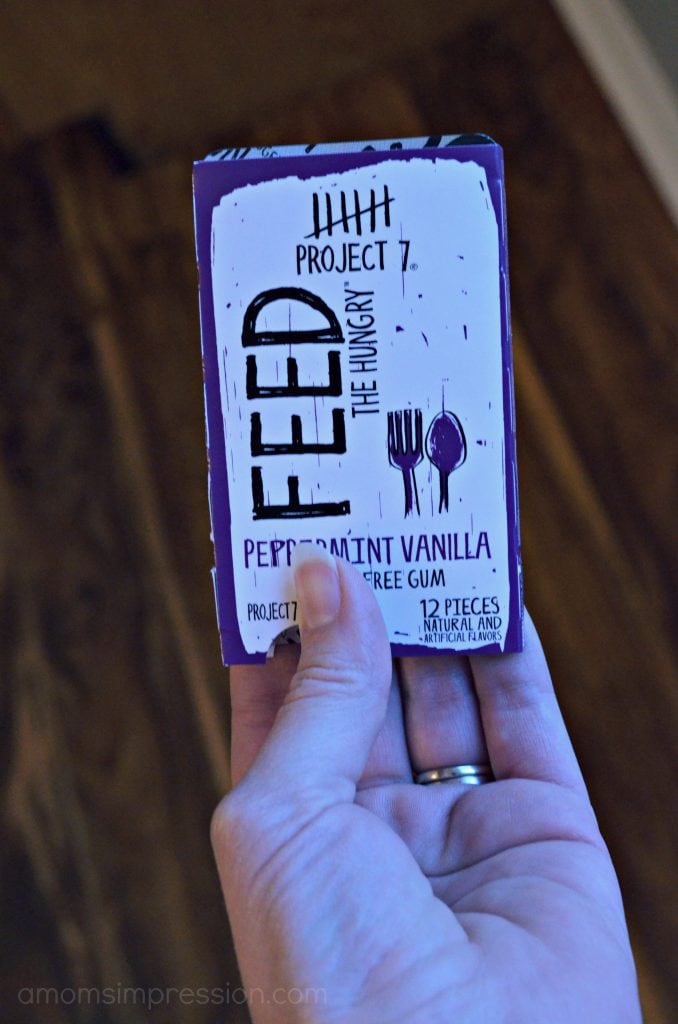 I also wanted to do something small, but meaningful for a family friend.  While I was at Meijer I purchased ingredients to make some Chicken Marsala Pasta for a friend.  My friend is super busy and pregnant, and deserves a night off from cooking.  She is also the type of person that puts everyone else first and has blessed me beyond what I could ever repay.  Again, its the small things.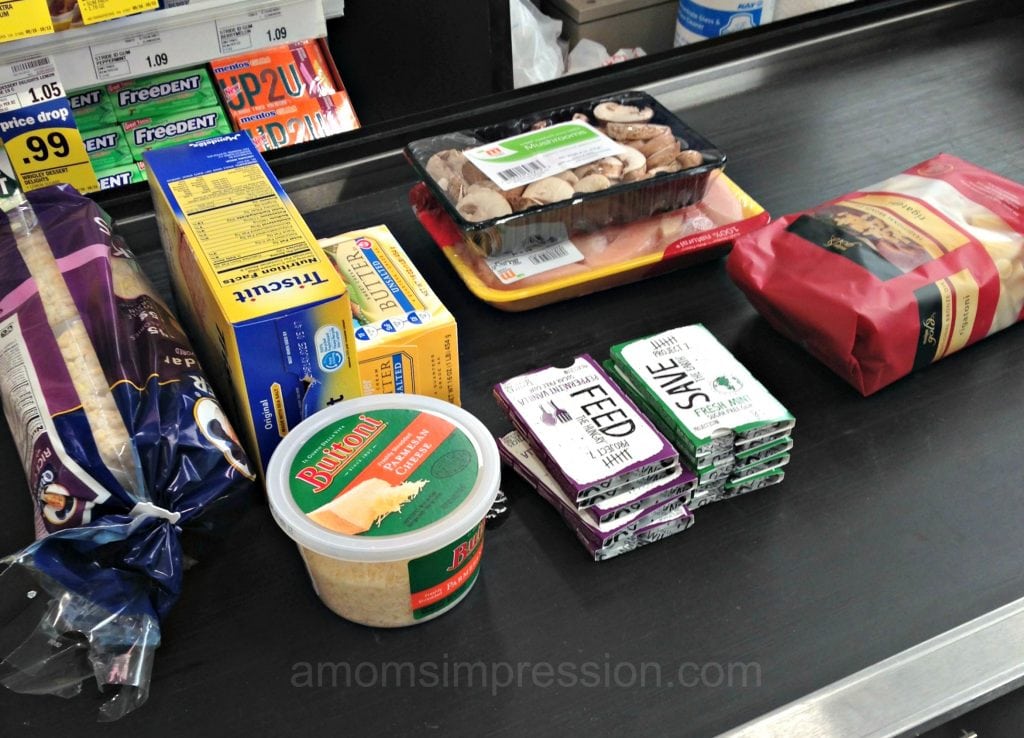 Of course, my friend also got a pack of gum with her meal.
I love this recipe.  It is the perfect recipe to make for friends and family after they have a baby, or if you want to do something special.  It reheats very well and most of all, it is delicious!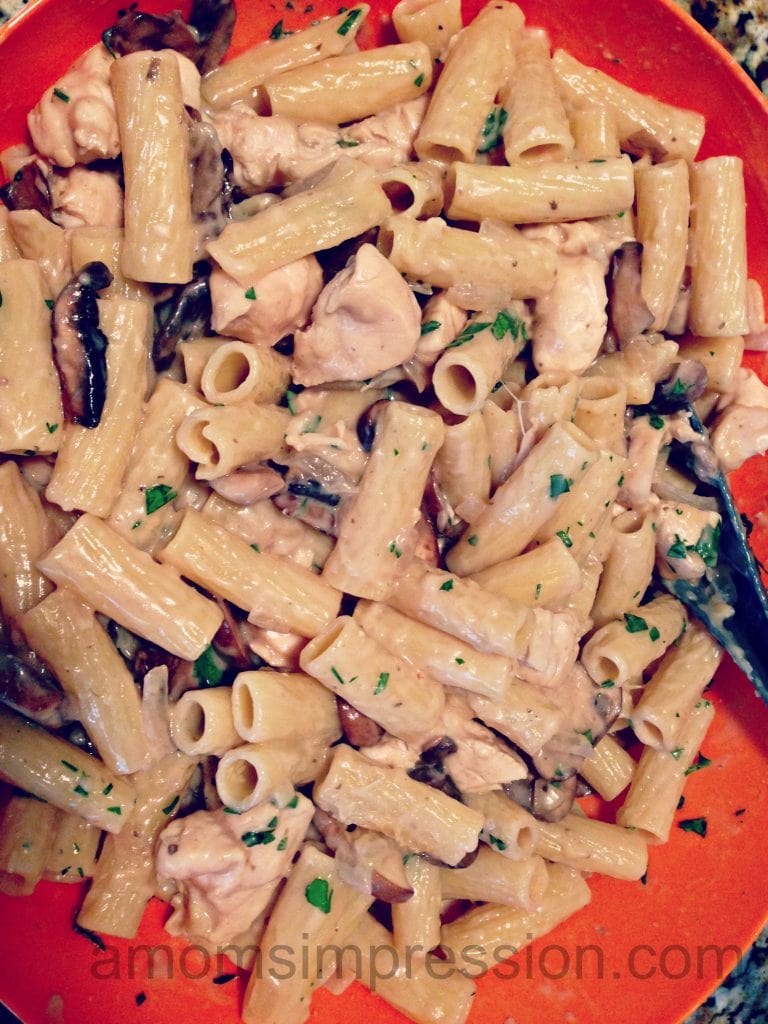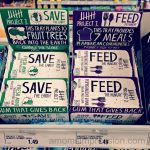 Chicken Marsala Pasta
Ingredients
2

tablespoons

butter

12

ounces

sliced portabella mushrooms

1

clove

garlic

minced

1

small onion

diced

Salt and Pepper to taste

2

tablespoons

flour

½

cup

marsala wine

½

cup

half and half

1

cup

chicken stock

2

tablespoons

finely chopped Italian flat leaf parsley

1

pound

chicken tenders chopped up and sautéed until done.

2

tablespoons

grated parmesan cheese

1

pound

rigatoni cooked according to package directions
Instructions
In a large skillet, heat butter until just melted (over medium-high heat).

Add onions, garlic and mushrooms and sauté, until softened, about 8 minutes.

Sprinkle the flour on top and stir in for 1 minute. Stir in the marsala and half and half and 1 cup Chicken Stock, simmer until slightly thickened (around 5 minutes). Add parsley, and any spices that you feel like (I just used some salt and pepper). Add chicken and heat through.

Pour the chicken and mushroom mixture over the pasta. Sprinkle the parmesan on top and serve!
So what are you waiting for?  Everything big started as something small.  Join Project 7, Meijer, and myself as we give back to our world and our communities.
Sometimes all it takes is a little gum!