This post is sponsored by Playtex.  All opinions are 100% mine!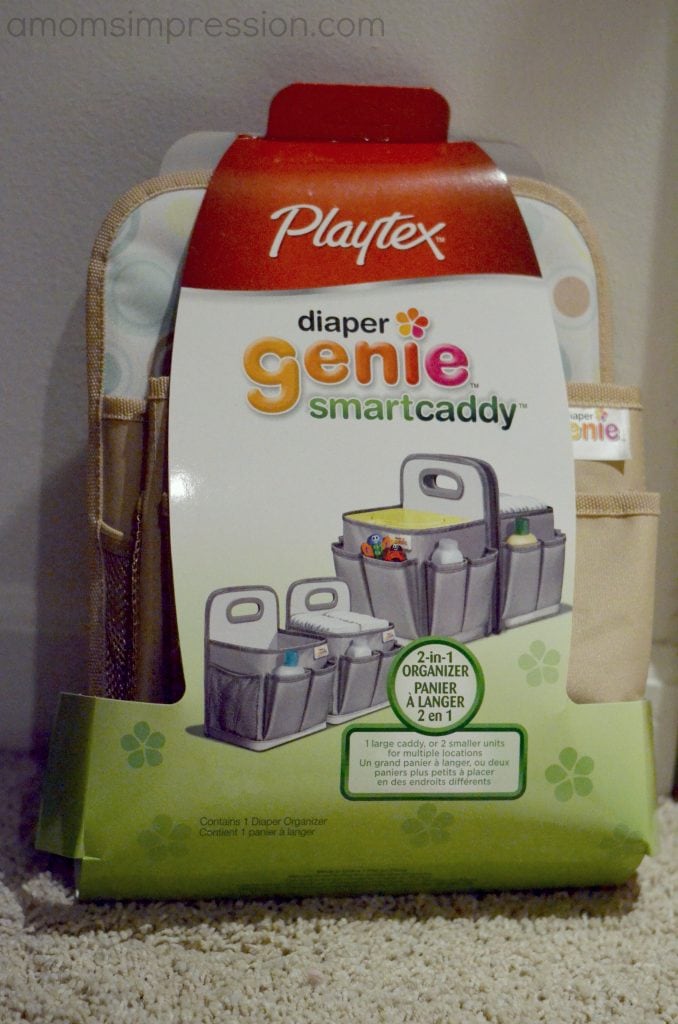 Can you believe all of the "stuff" babies need?   I remember sitting in my son's soon to be nursery surrounded by gifts and supplies that moms had given us for our baby shower feeling completely overwhelmed.  I thought a baby needed some bottles, diapers, wipes, and a place to sleep.  Boy was I naive!  It didn't take long to realize that newborns require much more than just a clean diaper.  Diaper changes soon turned into long events consisting of body lotion rub downs, diaper ointment on sore bottoms, and a complete rub down of sunscreen to ensure baby's sensitive skin didn't get too much sun.  All of these ointments and tubes needed an organized space.  Enter the Playtex Diaper Genie SmartCaddy!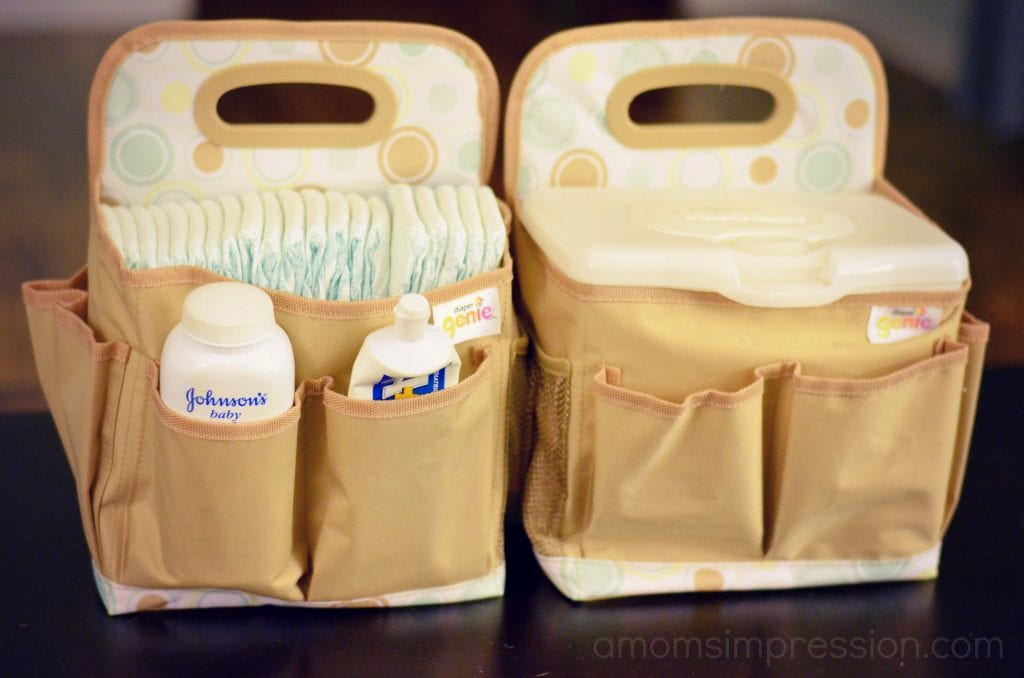 This ingenious diaper organizer keeps all of your tubes and tubs of ointments available in a stylish manner ensuring that when you need that special diaper rash cream it is at your fingertips.  Diapers and wipes are now easily transportable to any room in the house while staying organized in a fashionable tote that you won't mind being visible.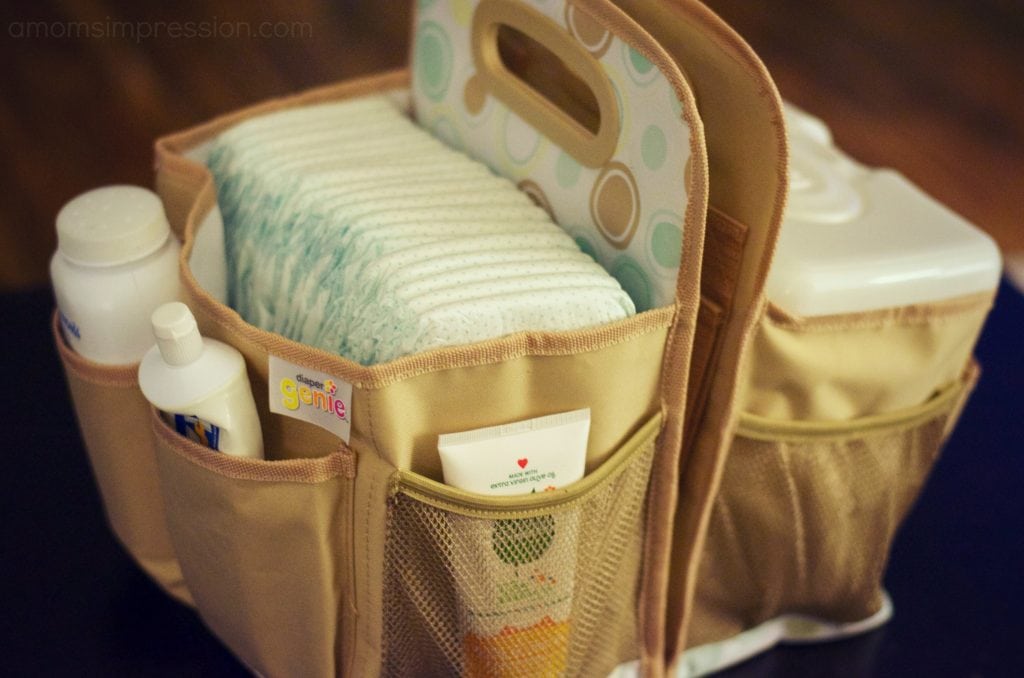 I have been using a diaper caddy ever since my son was born and I am so happy to have it.  In the morning it sits next to the changing table for morning and nap time diaper changes.  For afternoon diaper changes I carry the convenient caddy downstairs so that I don't have to keep traveling up and down the stairs if Caroline needs a new diaper.  I also love all of the pouches where I can store diaper rash creams, sunscreen, and baby powder.  One of the distinct features of the Playtex Diaper Genie SmartCaddy is its ability to convert into two separate compartments so you can potentially have two different diaper changing stations if you needed them.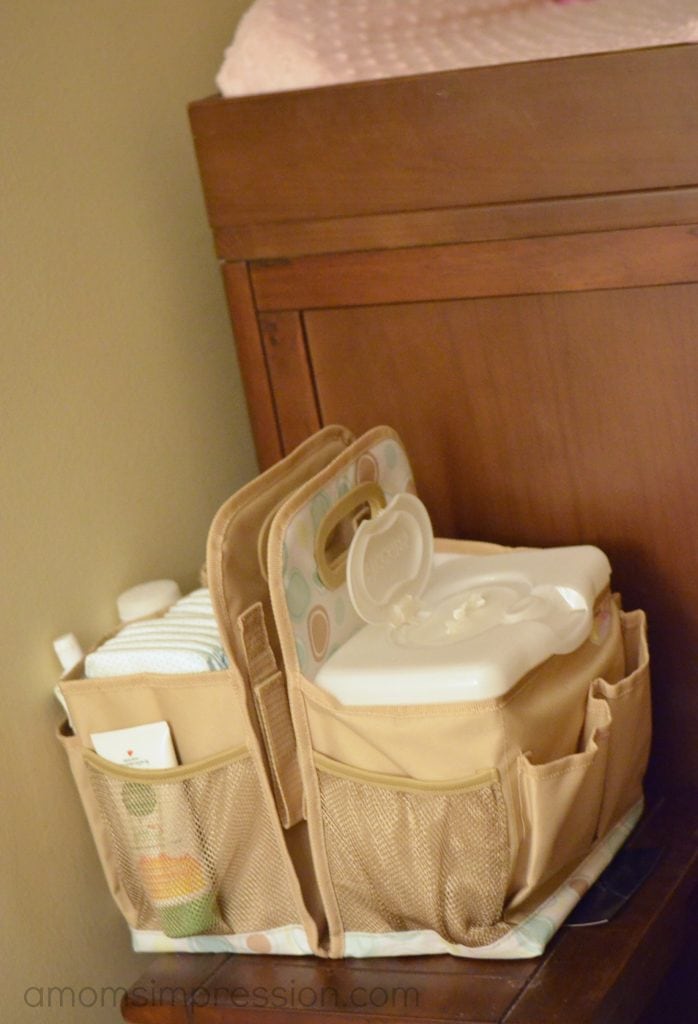 I love being able to house both my wipes bin as well as at least 30 diapers right next to our changing table.  Organization is key when you are trying to get a toddler to lay down long enough to change a diaper.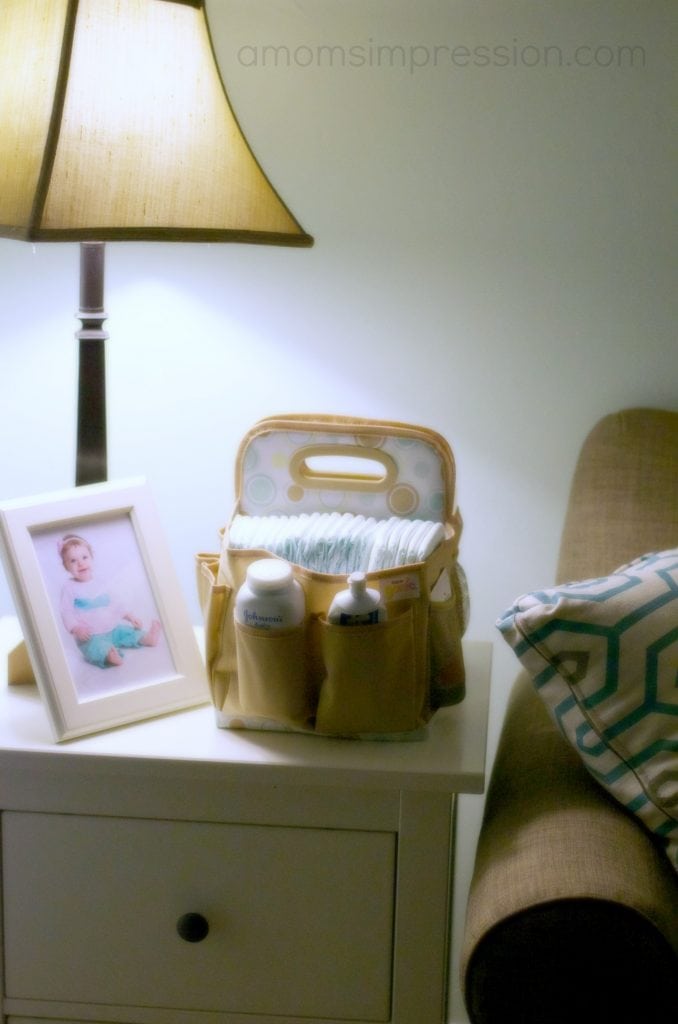 While I use mine next to the changing table or downstairs next to the couch, the folks at Playtex have thought of everyone.  Not only does the caddy convert into two smaller caddies, it will also hang from just about anything using the straps that are included with the organizer. I use this organizational tool so much that it is now my go to product to buy for new moms.  If you invite me to your baby shower, you know what you are going to get!
The Playtex Diaper Genie Diaper Smart Caddy retails for $19.99 and is available from Target.
Win It
I love the Playtex Diaper Genie SmartCaddy so much that I know that you will love it too.  I am so confident that I am giving away 10 Playtex Diaper Genie SmartCaddy's to 10 lucky readers!