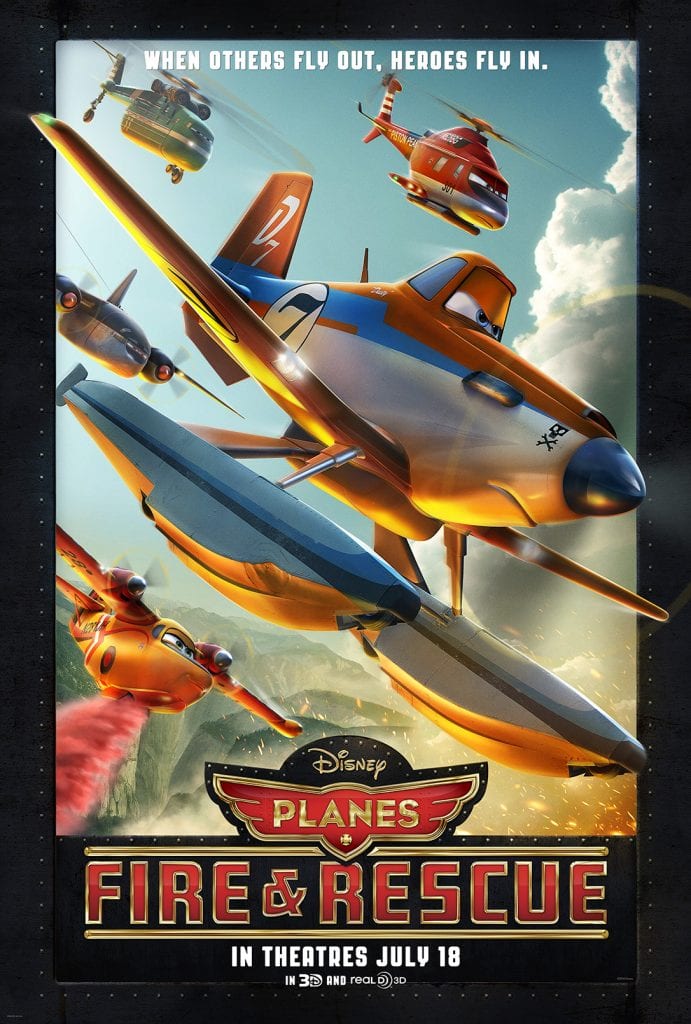 Last month when I attended the #MaleficentEvent, we also were able to attend the #FireandRescueEvent!  Thats right, Planes: Fire and Rescue comes to theaters next month.  After watching the movie we attending an amazing fun-filled press day where we experienced many different activities.  Today I am going to share my experience with one of those activities. But first, here is a synopsis of the movie: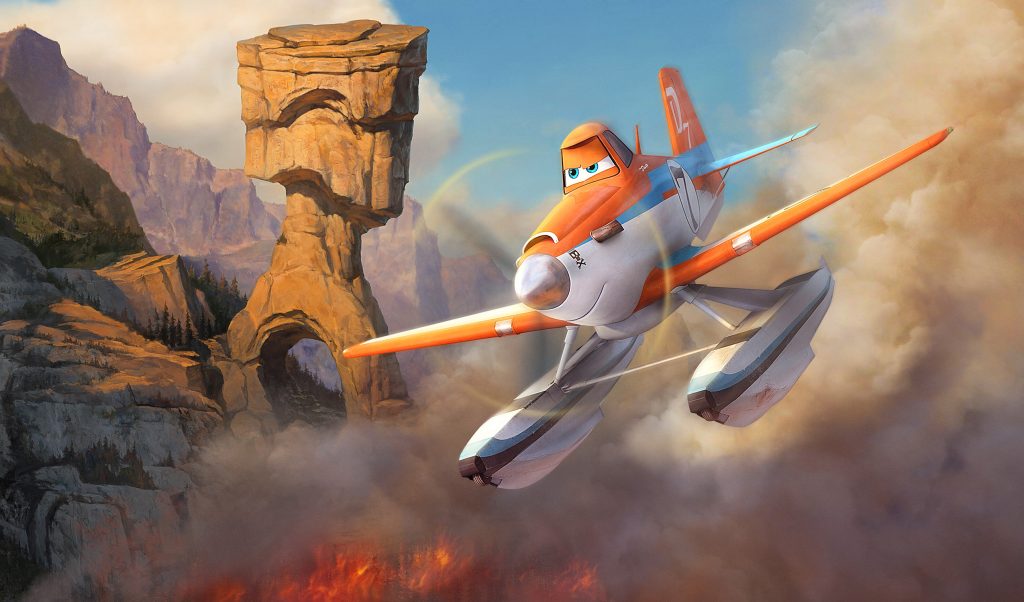 "Planes: Fire & Rescue" is a new comedy-adventure about second chances, featuring a dynamic crew of elite firefighting aircraft devoted to protecting historic Piston Peak National Park from raging wildfire. When world-famous air racer Dusty (voice of Dane Cook) learns that his engine is damaged and he may never race again, he must shift gears and is launched into the world of aerial firefighting. Dusty joins forces with veteran fire-and-rescue helicopter Blade Ranger (voice of Ed Harris) and his courageous team, including spirited air tanker Dipper (voice of Julie Bowen), heavy-lift helicopter Windlifter (voice of Wes Studi), ex-military transport Cabbie (voice of Captain Dale Dye) and a lively bunch of brave all-terrain vehicles known as The Smokejumpers. Together, the fearless team battles a massive wildfire and Dusty learns what it takes to become a true hero. Directed by Bobs Gannaway ("Secret of the Wings") and produced by Ferrell Barron ("The Fox and the Hound 2"), "Planes: Fire & Rescue" hits theaters in 3D on July 18, 2014.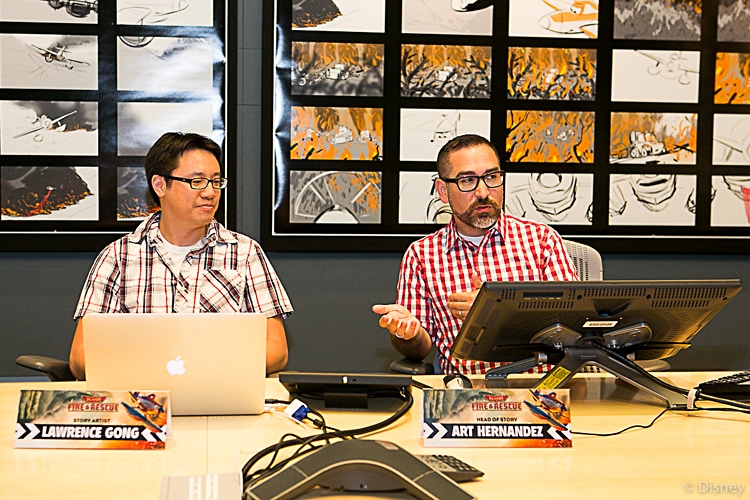 At Disney Toon Studios, I met with Art Hernandez (head of story) & Lawrence Gong (story artist) to talk about the process the animators go through to bring Dusty and the gang to life in the movie.  Telling a visual story all begins with the story board, that hasn't changed in animation since it started.  The difference is that they now draw on a digital writing surface instead of paper and pencil.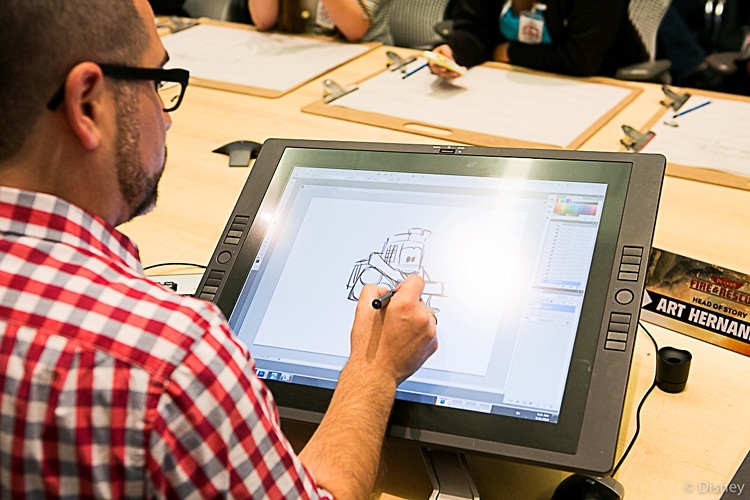 Art Hernandez told us that they choose animators for scenes the same way they would choose actors for scenes.  They take their strengths as animators and match them with the perfect part in the film.  For instance, Lawrence Gong is a good well-rounded artist that can capture emotion so they put him in the lead for one of the hardest scenes in the film, where we first enter the lodge. The lodge is a huge place and in that particular scene there is a lot going on.   The animators completed at least 30,000 to 35,000 drawings for the film!  Can you believe how many drawings it took?  The drawings included ones like these: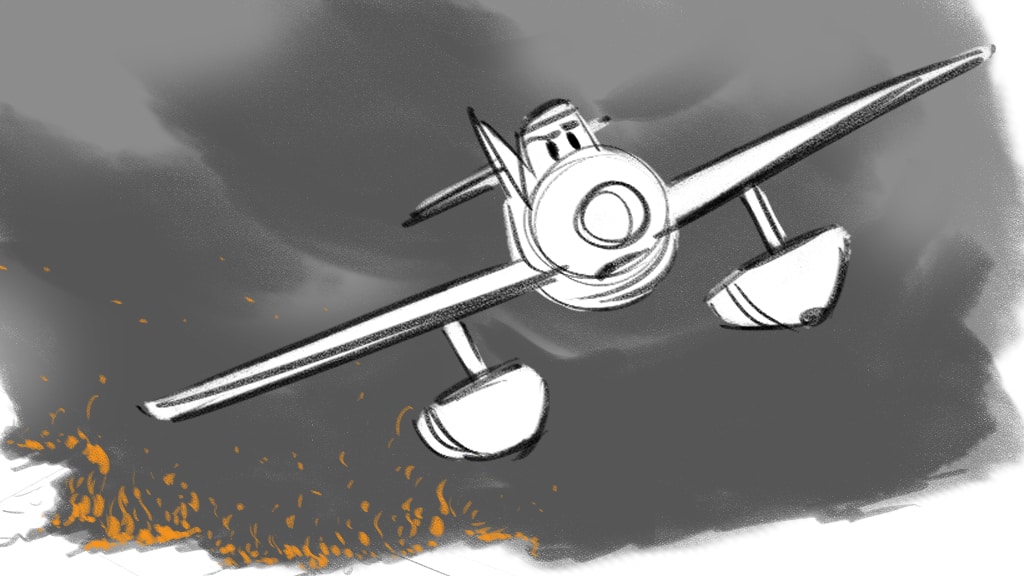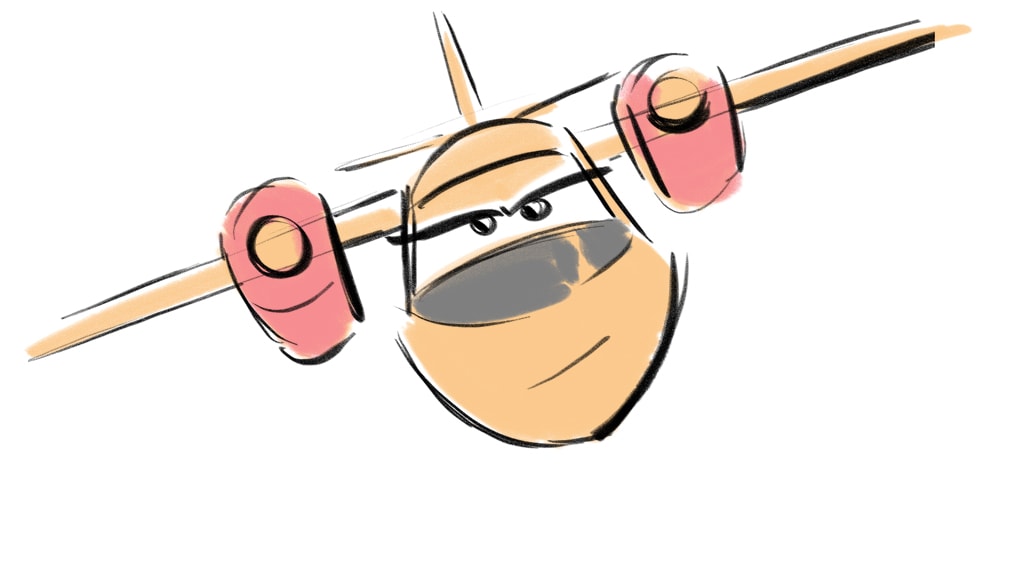 This last picture is one of the new characters that you will meet in Planes Fire and Rescue, Dipper!  Now, I don't want to give any of the movie away , but I will say that Dipper  is my favorite character in the film.  She is a little nuts and I love that!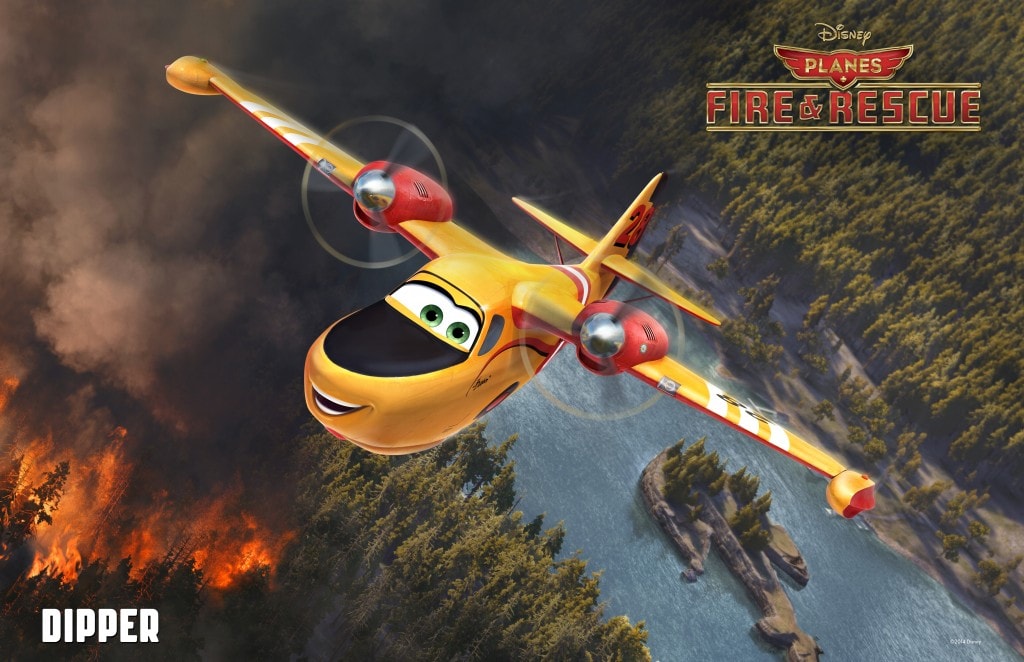 The Disney animators took us through a drawing lesson where we had the chance to draw Dipper.  If you know me, I love to be creative and draw.  One of my favorite things to do with my kids at school is creative arts.  I was floored that I had a Disney animator walking me through how to draw one of their characters.
Can you see the huge smile on my face?  While I won't be quitting teaching to become an animator, I thought my Dipper turned out cute.  What do you think?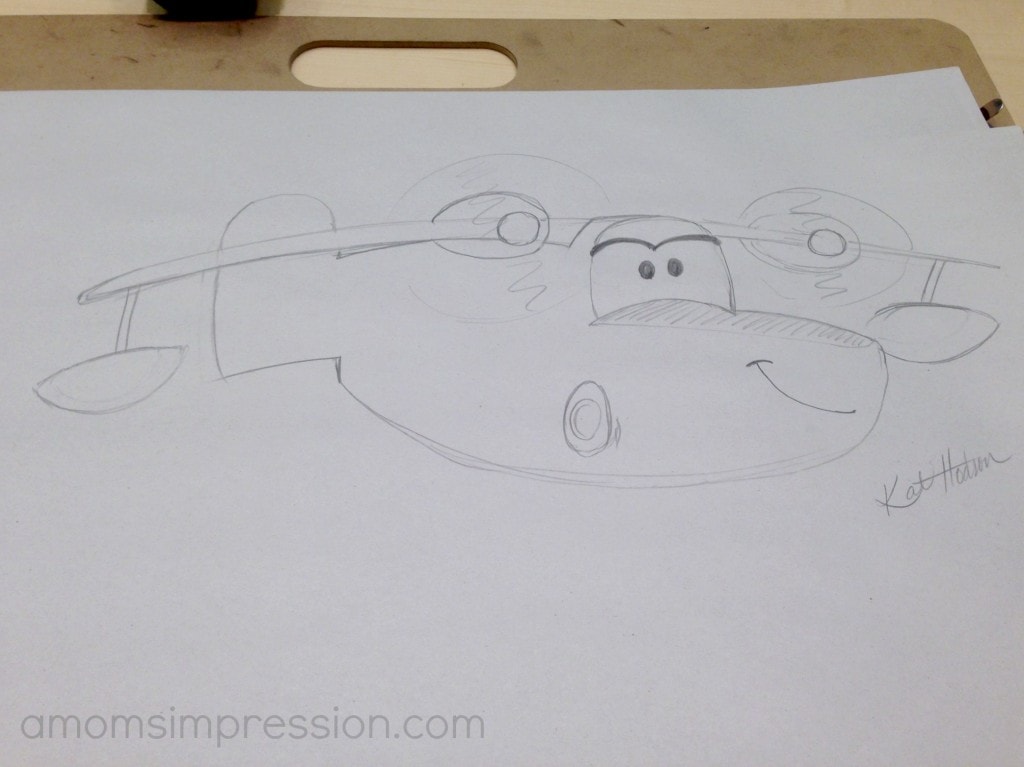 Over the next few weeks I will be sharing my experiences while attending the #FireAndRescueEvent all leading up to the films release on July 18th (including my interview with Julie Bowen who voiced Dipper).  I hope you come back and read all about my adventure and get geared up for the release of Planes: Fire and Rescue!
Meanwhile be sure to follow Disney's PLANES FIRE AND RESCUE on Facebook and  Twitter as well as the website: www.disney.com/Planes
Disney's PLANES FIRE AND RESCUE flies into theatres everywhere on July 18th!
A huge thank you to Disney for  providing my flight and hotel during the #FireAndRescueEvent. All opinions are 100% mine
.