I love taking pictures.  It is a hobby I began right after I graduated high school and has been a passion of mine ever since.  I started out doing film and quickly graduated to a digital SLR as soon as the benefits were obvious.  Over the years I have taken a couple of classes to get to know my camera better and recently decided to take a Photoshop class at a local art college.  I knew that to get the most out of my photos, I would have to do a little editing.
There comes a point when editing photos is a must for photo-enthusiasts.  Its is the beauty of using a digital medium.  Before digital, manipulated photos had to be done in a lightroom.  Now you can do it in the Digital Lightroom Creative Cloud or Photoshop Creative Cloud.
The Adobe Creative Cloud Photography plan is all about enhanced photo editing and convenience with the multi-screen capabilities provided by the Cloud so you can edit it from any device, anywhere. I love it because it allows you to do everyday edits, like cleaning up the photo, to total transformations. The possibilities with the Creative Cloud are only limited to your imagination. 
While I am not a Photoshop expert by any stretch of the imagination, I have been using Photoshop to clean up my photos and to enhance them a little bit.  Take this photo from our recent apple orchard trip: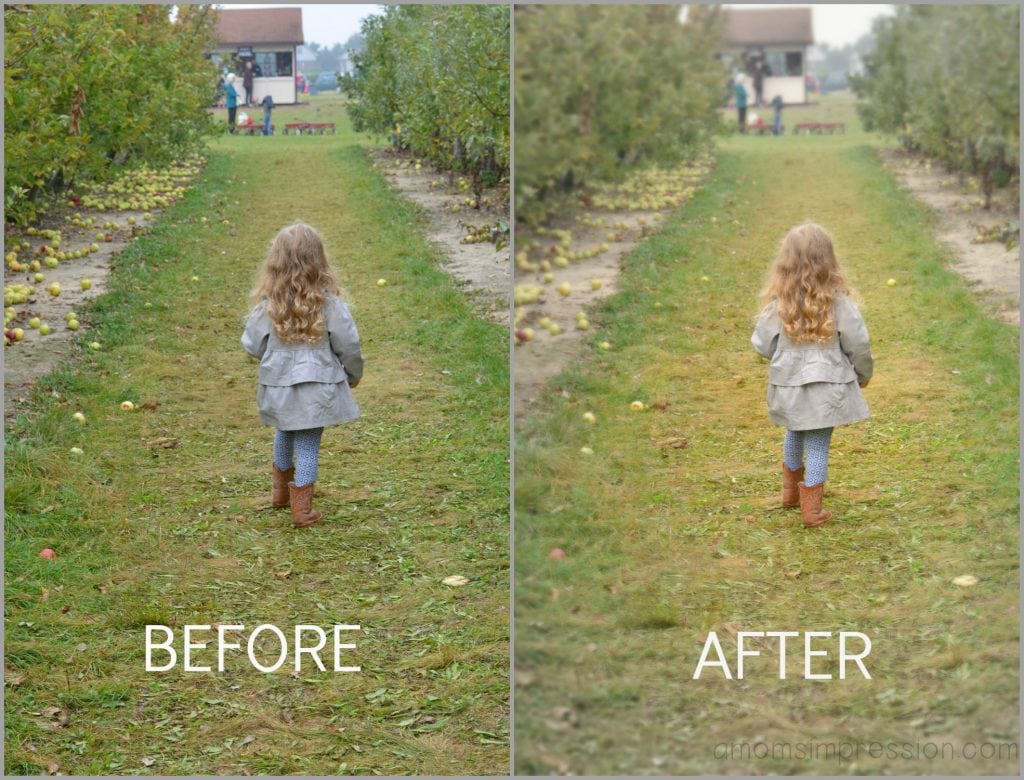 I used Photoshop to blur the edges and color correct the image.  I also boosted the colors and overall saturation to make my daughter "pop" and to make the background less of a focal point.  Again, I am very new to Photoshop but I was able to edit the photo in under an hour.
My brother is an amateur photographer as well.  You can see some of his work here.  He has been using Lightroom for quite some time and loves it.  I find that if you are looking for a great way to organize your images, Lightroom is the way to go.  The Cloud makes this easy allowing you to edit from anywhere, even on your phone.  You can even showcase your work in web galleries or share them on your favorite social sites. Then use the Adobe Slate mobile app to craft visual stories and animated videos and the Adobe Voice mobile app to add your own voice for narration.  How cool is that?
Take your best shot and make it even better with the Creative Cloud Photography plan.
You can purchase the Adobe Creative Cloud Photography Plan that includes both Photoshop Creative Cloud and Lightroom Creative Cloud for $119.99 reg retail for a 1-year subscription at Best Buy.  This makes a great gift for any photographer on your holiday list!
The reviewer has been compensated in the form of a Best Buy Gift Card and/or received the product/service at a reduced price or for free.