Personalized gifts for Moms are my favorite kind of gifts!  There is nothing that says that you really thought about a person than receiving something that has been created just for you.  Personal Creations has a lot of unique gifts to choose from that can be personalized for that special someone this Mother's Day!  Take a look at some of my favorite items: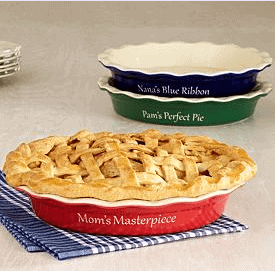 I know a lot of foodies, and they would be ecstatic to receive this personalized baking dish.  I love that it is a one of a kind and if you give this as a gift your Mom is sure to be the only one on the block with it!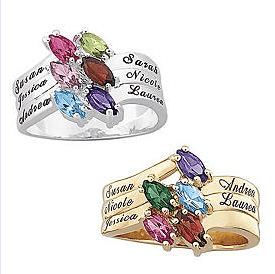 My grandmother has this amazing necklace that has all of her grandchildren's birthstones incorporated into it.  I have loved it since I was a little girl.  This ring reminds me a little bit of it.  What mom wouldn't love having a ring with all of her children's names and birthstones on it?  I also think this particular gift would be wonderful for grandmothers.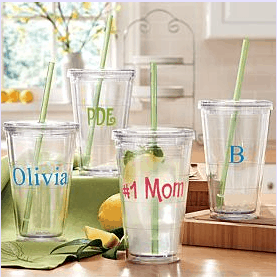 I ended up purchasing these for everyone in the family.  I love the custom cups that can be used throughout the summer.  Have you ever been to a party and not known what cup was yours after you sat it down somewhere?  I have, so I wanted our family to have reusable cups with each of our names on them.  Ordering them was simple, just know that personalization does cost extra and wasn't included in the price listed for the cups.  I am very excited to be getting these in time for our Mother's Day brunch!
If you are still looking for a very special gift this Mother's Day, be sure to check out Personal Creations!
This post was made possible by PersonalCreations.com.  I received a gift code to PersonalCreations for my participation. All opinions are 100% mine.